The Panama infrastructure is unevenly distributed throughout the country, with capital Panama City receiving the lion's share and the rest of the country receiving much less. However, recent government initiatives have put plans in place to improve and build new roads, metro rails, and other bits of infrastructure in the coming years.
The Infrastructure In Panama City
The infrastructure in Panama City and surrounding region is of a high standard. This is a place where things generally work—the Internet, cable TV, phone service, etc., are nearly as reliable as you'd like them to be. But that's not to say things work just like they do back home. Internet bandwidth availability is lower here. Occasionally, there's an electricity outage or the neighborhood water gets turned off and you have to suffer through a few hours without. The city also struggles with litter and garbage-pickup problems. These hiccups aside, life in Panama City and its suburbs is comfortable and services provided as they should be.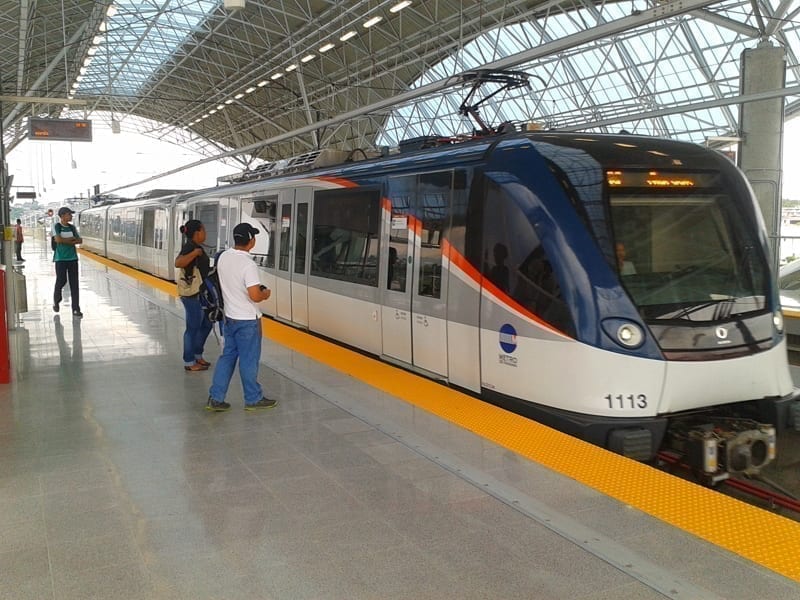 Panamafly via Wikimedia Commons
Panama City boasts Central America's first metro system. Currently, it only has one line that runs the length of Panama City, but line two is already under construction, and line three has been planned and approved.
The Infrastructure In The Interior
The infrastructure in the interior of the country, though, is another story. Outside of Panama City (or large towns in the interior like Boquete, Coronado, Pedasi, or Santiago), infrastructure of all types is poor. Due to a lack of towers, cell reception comes and goes depending on your region, as does Internet availability and quality.
The Roads And Traffic In Panama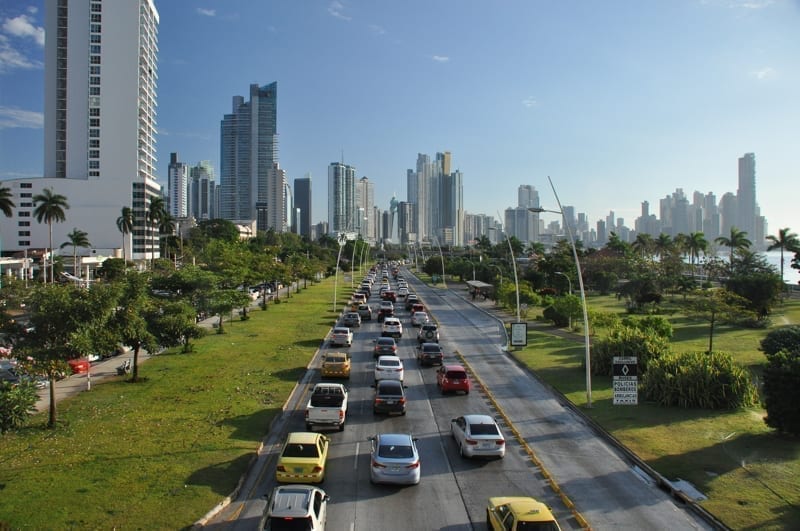 iStock/Radoslaw Kozik
In Panama City, quality of roads varies quite a bit street to street, but they are constantly improved and regularly maintained. Panama has two main highways: Norte (north) and Sur (south). These toll roads run the length of the country and from Panama City to the Caribbean coast, stopping at Colón, and are kept in good condition.
Although the roadways and highway systems are being constantly expanded and improved, traffic in Panama City can be terrible. With a rapidly climbing number of cars on the roads, the government is finding it difficult to keep up. The metro has done a lot to improve the state of traffic in Panama City, as has an increase in traffic police, but this is still a major problem that affects quality of life in Panama City.
In the interior of the country, roads off the highways are generally not maintained and many are unpaved. Some paved roads are in such poor condition that a dirt road would be an improvement at this point.
Airports In Panama
Panama's main international airport is near Panama City. While there are others, this is the one the majority of traffic comes through.