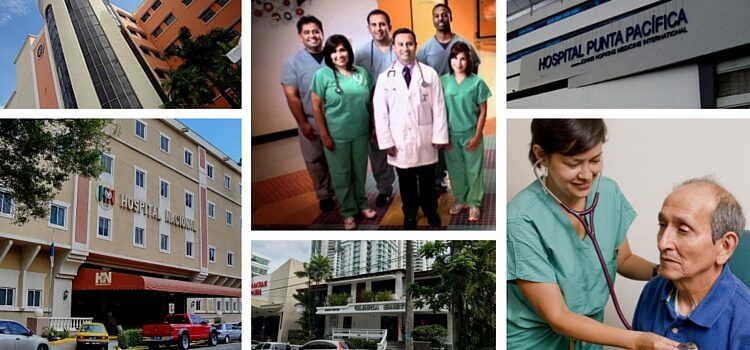 Get Affordable, High-Quality Health Care in Panama
Health care in Panama is of an international standard and medical tourism is a booming industry here. Panama City is home to Punta Pacifica Hospital, the only hospital in Latin America affiliated with and managed by Johns Hopkins Medicine International. There are other good hospitals in the city, we also recommend Punta Paitilla Hospital, which is generally less expensive than Punta Pacifica.
The cost of medical care in Panama is a bargain. Like everything, medical costs are higher in Panama City than elsewhere in the country, but, even in the capital, a doctor's visit costs US$50 or less. In Panama City, clinics are a great value (US$30 per consultation) and offer excellent, full-service care.
In the interior of the country, medical care is not as reliable or easily available. Large towns like Boquete, Coronado, and Pedasí would have clinics that could provide adequate care for day-to-day ailments, but for anything major, you'd need to go to Panama City. Panama guarantees health care facilities for both nationals and foreign visitors who may need them.
It's safe to say that Panama has the best deal for health insurance in the hemisphere. First off, it's good. Really good. Many doctors are trained in the U.S., can speak English, and are well-versed in all prescriptions and ailments. Private health insurance and prescription drugs are readily available and much less expensive than their U.S. equivalents. American private health insurance policies are accepted in some Panamanian hospitals.
Public vs. Private Health Care in Panama
Panama has two health care systems—public and private. The public institutions are run by the Caja de Seguro Social (Social Security System) or the Ministerio de Salud (Ministry of Health). Working Panamanians receive free health care and prescription medication from hospitals and clinics within the Social Security System. Unemployed Panamanians receive health care through the Ministry of Health. Most Panamanians with extra money and foreigners usually prefer the private hospitals.
Alternative Therapies and Medicines
Alternative therapies have been popular in Panama for centuries. Today, herbal medicine, indigenous medicine, and traditional medicines and therapies are as prevalent in Panama as modern medicine. You'll find many homeopaths, homeopathic pharmacies, acupuncturists, and chiropractors (most of whom are trained in the States). Massage therapists charge about US$30 for a one-hour house call.
Health Insurance in Panama
Health insurance in Panama is basically divided into two major types: Local HMOs, which provide coverage only for Panama, and international policies that work through an established network of doctors, labs, and hospitals. In Panama, health insurance is sold by brokers who are not employed by any one company. The broker can explain what each company offers and the various rates of coverage.
Pharmacies and Prescriptions
Most pharmacies in Panama (farmácias) are privately owned and generally only those associated with private clinics or public hospitals are open 24 hours. Many pharmacies are open late at night and many grocery store pharmacies have begun opening 24-hours. Prices for prescriptions drugs are low. Many drugs that require a prescription in the U.S. are available over-the-counter in Panama. It is extremely helpful to know the name of your medicine in Spanish.
Health Tips for Panama
Panama is a hot and humid country, especially in the lowlands, so take precautions against sunstroke and heatstroke.
Drink lots of liquids
Use sunblock when outdoors
Carry an umbrella, if necessary, to help block sun rays
Carry bottled water
Wear bug repellent
Return To Paris Among my best memories of the places we've called home are the views. In Panama…
Read More...
Notes From A Vegetarian Expat On Top Veg-Friendly Spots When moving to Panama City with my…
Read More...
The Night The Lights Went Out In Panama City I grew up in the United States, and I remember…
Read More...
More Bang For Your Buck—The ABC Costs Of Living In Panama Many who visit Panama come away…
Read More...