Coronado: Panama's Most Expat Friendly Beach Town
Where Is Coronado?

Located two hours from Panama City, Coronado is part of an area known as Panama's City Beaches.
Of the beach towns that form the City Beaches area, Coronado has seen the most growth and is the most popular mainly due to its easy access and proximity to Panama City.
This area is well-visited by locals during weekends and holidays––something to keep in mind if you like peace and quiet and are looking for a more "deserted" beach setting.
Amenities
Coronado's amenities have boomed over the last decade. If you live in nearby towns such as Nueva Gorgona, San Carlos, Chame, or Río Hato, this is your go-to town for grocery stores, banks, home goods, clothing stores, and more.
Riba Smith is the perfect grocery store if you're looking for imported goods. Super 99 and El Rey are also great choices for your weekly, bi-weekly, or monthly grocery run.
El Machetazo, right across the street from the entrance to Coronado, is where to buy clothing or household items. You'll find several other retail stores in that same plaza along with a few cafés and restaurants.
Coronado also has a Banco General, Banesco, and a Global Bank.
Clínica Hospital San Fernando is located in Coronado. People from surrounding areas travel to Coronado if they have a medical emergency, saving them an hour-and-a-half to two-hour drive to Panama City.
The Community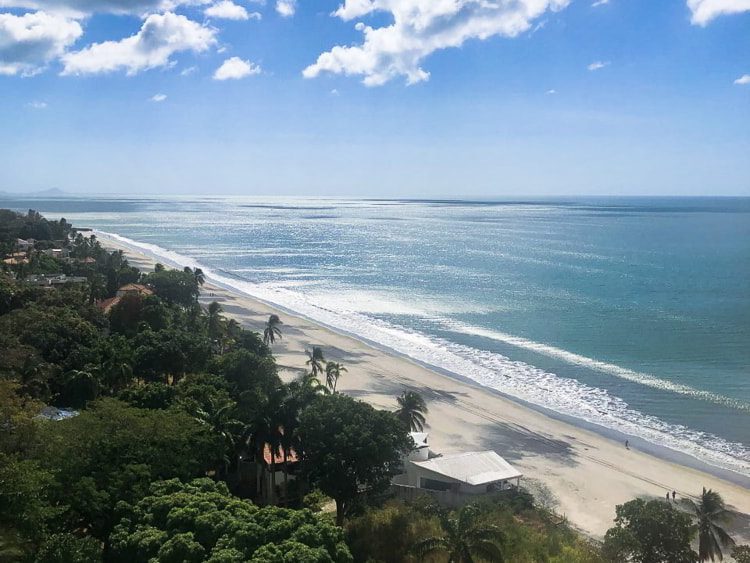 A well-established, large group of expats lives in Coronado, meaning there's no shortage of things to do or people to meet if you decide to set up house here.
Mix-and-mingle activities are common, as well as art classes, card and domino games, and more, and these activities happen a few days a week. Expats are also active in volunteering. Both locals and expats are friendly, welcoming people, and those with less-fortunate living situations appreciate whatever help you give through volunteer efforts.
These small towns provide an opportunity to give back to the locals and create a sense of community among everyone who lives there.
Coronado isn't the cheapest place to live, but it is competitive.
Just like anywhere else in the world, depending on where you decide to purchase or rent (a luxurious apartment on the beach versus a house five minutes away from the beach by foot) and what your grocery list looks like (imported goods versus local produce), your monthly budget will reflect that.
If you decide to live a few minutes away by foot from the beach, shop mostly local produce while indulging in a few imported goods, and eating out a few times per month, your monthly budget could be about US$1,600.
If you decide to live in one of several luxurious apartment buildings right on the beach, rent alone could be at least US$1,100. Add your monthly groceries and fuel for your car, and you could be looking at monthly expenses of US$2,000 or more.