Opening a business in Belize can be both surprisingly easy and comically frustrating.
Don't get me wrong… you'll find only a small fraction of the red tape you'd encounter if you were opening a business in the States or Europe.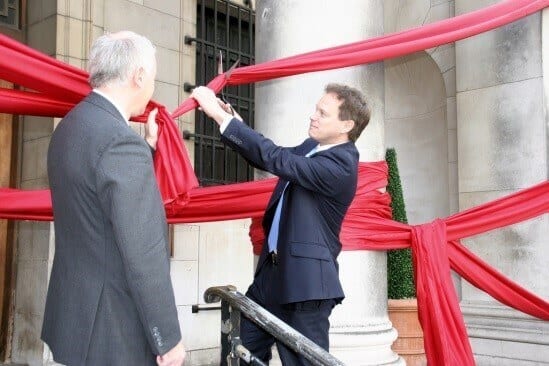 However, local knowledge is crucial, and a new mind-set regarding logistical supply chains is required.
Before we look at some case studies, here are the requirements and decisions you have to make first to address the local peculiarities:
Visa Status. Will you work personally or hire staff? If you want the former, you'll have to get a work permit or permanent residency.
Incorporated Versus Unincorporated. What legal form of ownership will you hold? Sole trader, some protection in the form of a local Belizean 250 company, or an offshore entity?
Licenses. Licensing is generally easy in Belize because many businesses need no requirement other than getting a trade license, and liquor licenses cost between BZ$300 to BZ$750 per year depending on location.
Currency Exchange. Belize has currency controls… so think carefully: If you earn in Belize dollars, will you be repatriating profits home?
Taxes. Belize's tax structure is simple—only a few pages worth of actual tax code information, if you know where to look.
Products Or Services? What will you produce? Services are easier to export generally, but if you wish to manufacture here, labor is low-cost.
Special Concessions And CFZs. Investors can avail of special tax concessions, duty-free status, and other incentives. Commercial Free Zones can be created to allow for large investments.
Beltraide. Belize's body for investment promotion is a great point of contact for anyone considering opening businesses or investing in here… it gives access to industry information, local contacts, and advice on special concessions from the government.
Big And Flashy?-Watch Your Expenses
The most common mistake I see in Belize when expats open new businesses is assuming a big, flashy, new business location is the key to success.
It isn't.
Start small, grow into your market, and don't take on expensive overheads and loan costs at the outset. While this advice isn't universal (as many resorts should aim for prestige from the outset), starting too big is a big mistake.
If you start small you can grow naturally, learn from your mistakes, and adapt your business when you learn the market's nuances.
The Case Studies
I won't mention businesses that require degrees, professional accreditations, hard-to-attain licenses, or decades of experience.
These are simple, relatively inexpensive business ideas that have (and are still) working.
Bamboo Trinkets And Tourist Mementos 
Craig is in his mid-20s and came to Belize without much of an idea of what to do.
When he saw that most of the trinkets and mementos sold at tourist shops in Belize were actually made in South America or China, he started making high-end bamboo pieces for sale in the zoo, cruise ship terminals, and resorts.
Now he can't keep up with demand and is considering taking on more help to be able to cope.
Exporting Tropical Fish
Carl came from Germany and moved out to beautiful St. George's Caye, about 7 miles from Belize City.
He acquired a license to catch and export non-endangered tropical fish, and eventually started breeding them in captivity.
Freshwater and marine tropical fish can be easily bred in Belize with some studying up, and accessing the U.S. market isn't difficult because the States is only a two-hour flight away.
This is a niche that could be expanded greatly to supply the enormous U.S. market.
Import And Export
If you have an eye for unfulfilled niches, you can make some serious money.
Mitch came to Belize from the States and saw that San Pedro didn't have a source for new drinks and liquors that were coming out in the States.
He quickly started importing all the trendy new drinks as they became popular in America and became the middleman for a large part of the island.
He has expanded into everything else he can source that's "hot" in the States, including merchandise and apparel, and supplies it to local businesses on the cayes and mainland.
Processing Local Products
Howard arrived in Belize decades ago from the States and loved his hot sauces.
He liked them so much he eschewed the dominant hot sauce producer in Belize (Marie Sharp) and started producing his own Hot Mama's hot sauce. Now his expanded offering includes many hot sauces, chutney, and preserves.
He offers tours of his factory at 10 a.m. every morning and has opened a bar and grill on the property, right on the Western Highway near San Ignacio.
Vehicle Rentals
Mat and Margie moved to Belize several years ago and spotted a niche that became lucrative…
Given the state of the roads and the lack of competition in the vehicle rental market, rates are high. It was nearly impossible to get anything with four working wheels for less than US$80 to US$90 per day.
Mat and Margie also noticed that many expats didn't own vehicles but would rent them for short-term trips to take visitors sightseeing or when their own vehicle was in for repairs.
The couple decided to offer their spare vehicle as a low-cost rental (US$40 to US$50 per day) to those they knew and trusted wouldn't abuse their vehicle.
It soon became apparent that there was a demand for this service and they bought and imported more vehicles to meet the growing market.
Pop-Up Food Stand And Catering
Alex moved to Belize with her fiancée in their early 20s and tried several different businesses before settling on a model that suited them.
They liked socializing—and didn't like that their previous ventures had them working when everyone else their age was playing—so they got a peddler's license and opened a gourmet pop-up food stand outside whatever bar was busy on a given night.
They let everyone know where they'll be in the evening via Facebook to sell gourmet burgers and barbecue while drinking beer and laughing with friends.
The popularity of their fare also has people calling with catering orders for parties at home.
Bonus
Other successful ideas that have taken off…
Equestrian stables and lessons…
Come to Belize and try out your new idea, and make friends, contacts, memories… and money, too.
Con Murphy