Worried about soaring utility costs? You're not alone. Over the past year, energy costs across the United States have increased 23.8%. The cost of electricity, specifically, is up 15.8%. That's the greatest 12-month increase in 41 years. Russia's war… continuing post-pandemic economic struggles worldwide, and generally hotter summers and colder winters are to blame. But you don't have to suffer.
I'm not talking about lowering your thermostat or investing in more blankets. I'm talking about leaving cold winters… and steaming summers… behind for good. Don't worry over how to reduce your utility costs. Make a plan to eliminate them… By relocation to one of these ideal climate destinations where you'll need neither heat nor air conditioning…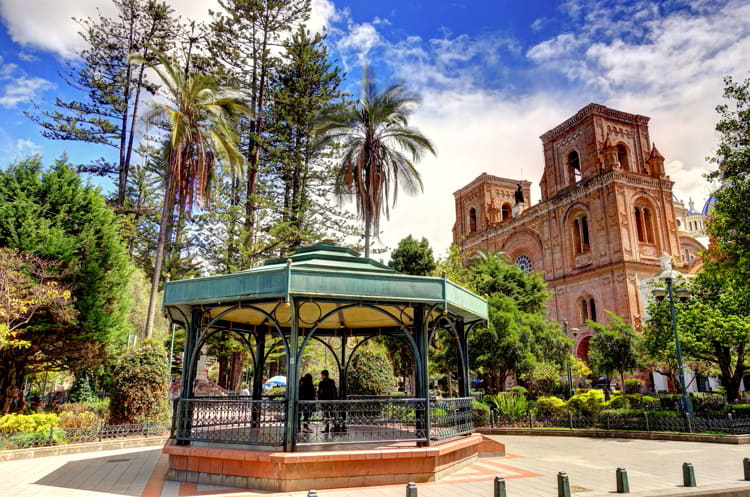 Cuenca is a highland historical town of 330,000 people. Found in the foothills of Ecuador's Andes Mountains, it sits at an elevation of between 7,710 and 8,400 feet.
This altitude plus its proximity to the equator means that Cuenca's temperatures are stable year-round. It enjoys a consistent spring-like climate where the average daily high is 69°F and the average daily low is 52°F.
Other than the occasional use of a space heater on chilly mornings, homes in Cuenca don't require air conditioning or heating. An expat couple that rents their accommodation can expect to pay about US$1,350 per month on life expenses in Cuenca, including US$70 per month on gas (for cooking and hot water) and electricity.
Cuenca is a place where you can live comfortably on a Social Security or pension check (US$1,542.22 as of June 2022), but the fact that you don't need to heat or cool your home enhances its appeal.
Further savings come from general lifestyle changes that living in Cuenca inspires. Take car ownership, for example. Instead of the two cars in the driveway that most expat couples had before leaving North America, most have none in Ecuador. Expats get by with public transportation, resulting in hundreds of dollars in savings per month. It's also a great place to get around on foot.
Da Lat is a former colonial hill station that the French carved out of Vietnam's Central Highlands in the early 1900s. Sitting at an elevation of 5,000 feet above sea level, its temperate mountainous climate is pretty much perfect—never too hot or cold, the temperature hovering perpetually at about 65˚F.
Da Lat's climate is what attracted foreigners here in the first place: It served colonists as an escape from the sweat and tropical malady of the lowlands. The cool weather, misty peaks, and pine forest (not to mention French architecture and ambiance) are a novelty in Vietnam and continue to draw expats here to this day.
Vietnam is fantastically affordable for expat retirees. The Vietnamese Dong is one of the world's least valued currencies, so the exchange rate benefit works in your favor here.
Da Lat isn't a mainstream tourism or retirement destination. It's priced for the domestic market, so prices for everything from rent to meals to entertainment remain low. Best of all is the cost of electricity. Thanks to the year-round temperate weather, electricity cost about US$20 per month for a couple, for a total cost of living of about US$1,000 monthly.
Start Your New Life Today, Overseas
A world full of fun, adventure, and profit awaits! Sign up for our free daily e-letter, Overseas Opportunity Letter, and we'll send you a FREE report on the 10 Best Places To Retire In Style Overseas Today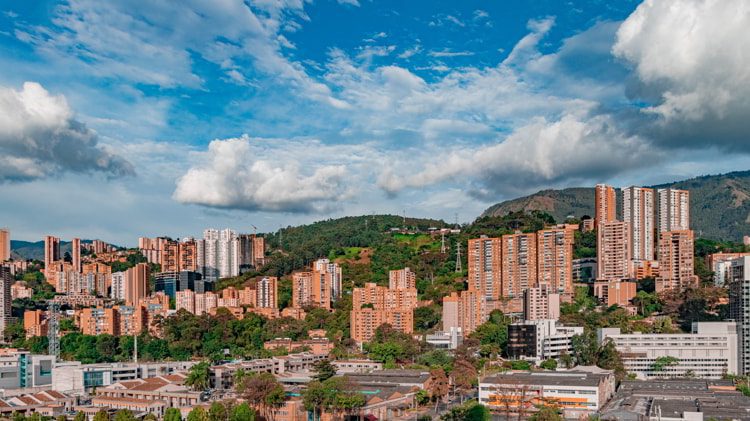 Medellín holds a global reputation as the City of Eternal Spring. With an average high of 82°F and an average low of 63°F (with little temperature fluctuation throughout the year) most agree that its climate is ideal. Though it's located near the equator, it's cooler than other cities at the same latitude because of its altitude—4,905 feet above sea level.
The second-biggest city in Colombia with 2.5 million people, Medellín's star as an overseas retirement destination is rising, especially among Americans. Here, a couple can live comfortably here on a budget of US$2,000 to US$2,500, including rent and utilities, which, bundled together with gas, water, and electricity, should come to about US$50.
Medellín also boasts an efficient and innovative public transportation network, including the only metro system in Colombia and cable cars that reach the hillside neighborhoods. It's easy and cheap to get around, and free bikes are readily available. This helps keep life costs down and is a safeguard against future gas-price hikes.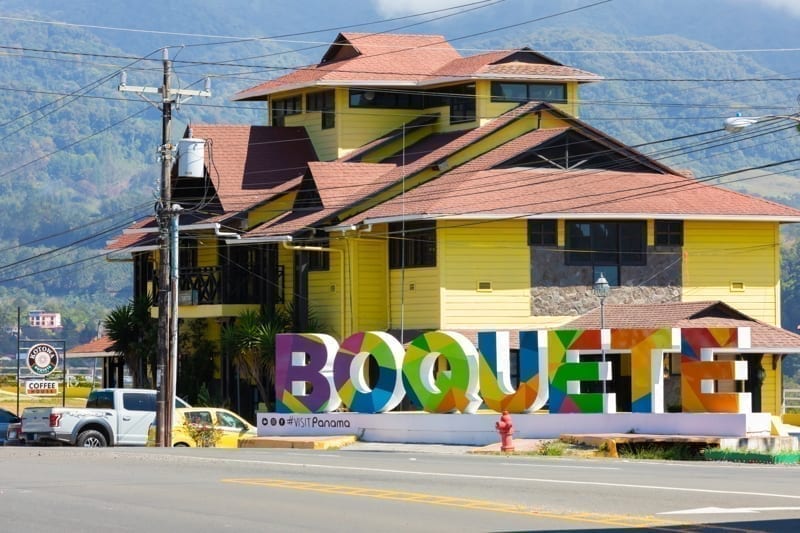 Boquete is one of the most famous overseas retirement communities in the world where expats make up 25% of its population of 20,000. It's nestled in the folds of Panama's Central Mountain Range at an elevation of about 3,900 feet above sea level.
On top of natural beauty, including volcano and river views plus myriad flower species that grow throughout town, expats cite the weather as their motivation for moving here.
Boquete is far from the relentless heat and humidity of Panama's lowlands, where air conditioning is a must and can rack up a high monthly electricity bill. Temperatures in Boquete hover between 55°F and 75°F year-round.
Expats spend about US$50 per month on electricity, as opposed to about US$120 per month in Panama City. A couple can expect to spend about US$1,600 per month total living in Boquete.
Plus, if you get residency under Panama's Pensionado Visa, you're entitled to a 25% discount on electrical, telephone, and water service, plus other discounts and incentives.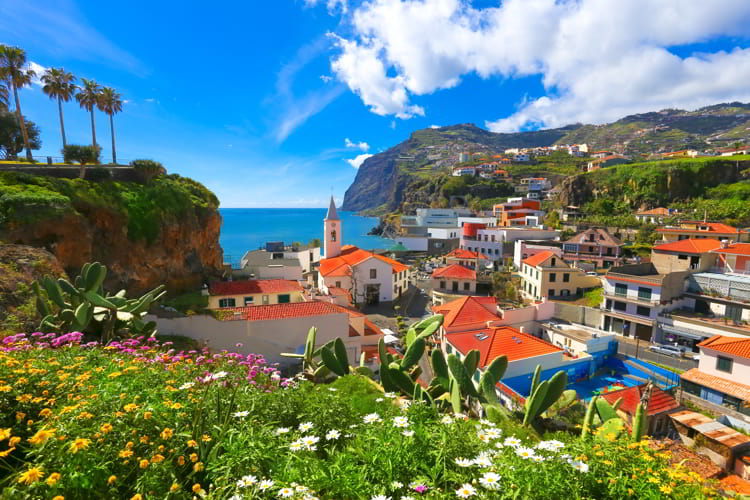 Madeira is an autonomous region of Portugal that's found 670 miles from the mainland in the North Atlantic Ocean. Madeira is known as "Garden Island" for its abundance of vegetation and flowering plants and has been voted the best island in the world several times.
An archipelago made up of a handful of volcanic islands, Madeira is home to many microclimates, but it's generally known for having some of the mildest year-round temperatures in Europe. The average high is 73°F and the average low is 62°F. Being surrounded by ocean means that temperatures are stable throughout the year.
Utilities costs, including electricity, water, and garbage collection, can start at US$70 and US$90 per month. Total monthly cost of living is about US$1,500 to US$2,000.
And don't forget that Americans have a huge advantage in Europe right now, as the euro is at a historic low against the dollar.
Your spending power in the eurozone is the best it's been in 20 years.
Sincerely,



Kathleen Peddicord
Founding Publisher, Overseas Opportunity Letter