Manta is a tourist, maritime, and fishing port in Ecuador. The city is in the western part of the province of Manabí, in the bay of Manta.
Manta is on the Pacific Ocean, and it's an international port, with cruise ships arriving every week.
The city of Manta is a commercial center dedicated to the export of Panama hats, coffee, cacao, bananas, cotton, and textiles. It also is home to Ecuador's major tuna fishing fleet.
During indigenous times Manta was called Jocay, which translates to house of the fish. Labeled as La Puerta del Pacífico (gateway to the Pacific), it's Ecuador's fourth largest city.
Ecuador expats have caught on to Manta's fantastic natural beauty and high quality of life. As a result, thousands of North Americans and Canadians already calling it home.
Cost Of Living In Manta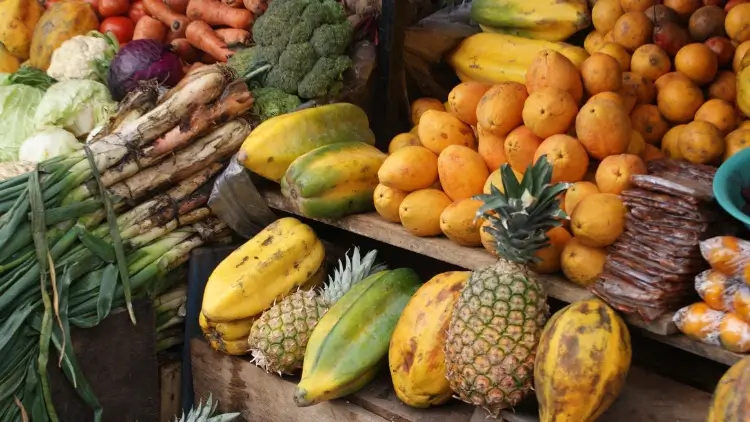 The cost of living is one of Ecuador's top selling points.
Ecuador is about as inexpensive as it gets in Latin America. The savings come not just from cheaper goods and services but a lifestyle change. This also applies to the city of Manta as well.
Instead of the two cars in the driveway most expat couples had before leaving North America, most have none in Ecuador.
Expats get by with public transportation, resulting in hundreds of dollars in savings per month. But a car is important if you decide to set camp in one of Manta's beach communities.
A taxi costs about US$3, and bus fare is 30 cents (half-price for seniors).
Manta's regional bus terminal is open 24 hours, all year round. It's five minutes away from the Manta International Airport and 800 meters from the commercial center of the city.
The biggest savings in Manta, Ecuador, are in housing. The average purchase price is less than 50% compared to property in the States. You can also save on utilities, as most homes in Ecuador don't require heating.
Rent for a fully furnished, two-bedroom, two-bathroom condo with an ocean view can cost US$800 per month (including utilities). Monthly rent for luxury condos can go as high as US$1,300. Overall, Manta offers top real estate values in Ecuador.
Country-wide, the cost of living in Ecuador is inexpensive as it gets in Latin America.
Within Ecuador, cities like Cuenca and Loja have lower living costs. In fact, they are among the cheapest you'll find for cities that still have the full complement of city amenities.
Start Your New Life Today, Overseas
A world full of fun, adventure, and profit awaits! Sign up for our free daily e-letter, Overseas Opportunity Letter, and we'll send you a FREE report on the 10 Best Places To Retire In Style Overseas Today
Best Places In Manta, Ecuador
Among the fun things to do in Manta, Ecuador, swimming at its beaches is a top activity. Also go to Machalilla National Park to enjoy outdoor activities.
Beach volleyball, sport fishing, and foodie tours of Manta's restaurants are some of the top ways to spend time in Manta, Ecuador.
Manta's beaches are among the best surf destinations in Ecuador. Beach resorts and spas are also part of Manta's appeal.
Tarqui Beach
In Tarqui, you can enjoy the various seafood stands on the east end of the beach.
Nearby you'll find Manta's boatyard, where wooden fishing boats are built by hand.
Playa Murcielago
The best area to stay in Manta, Ecuador, is Playa Murcielago or Murcielago Beach.
It's the main stage for the International Theater Festival, Manta for Dance, and the Spondylus America Dance Festival.
Playa Murcielago is a couple of miles northwest of downtown Manta. Above all, it's the town's most popular beach with snack bars, local markets, and restaurants. Nearby is a commercial zone with hotels and banks.
Manta Cultural Center Museum
To learn more about the early settlers of Manta visit the Manta Cultural Center Museum. It's opposite El Murcielago beach.
Its permanent exhibits show a glimpse of the cultural heritage of Manta and Ecuador's history.
Santa Marianita Beach
Another popular beach in Manta is Santa Marianita, just 15 minutes west of the city.
It's primarily a fishing village but it has also become known as the kite boarding capital because of its prime conditions. Santa Marianita is also an ideal surf spot.
This area is home to expats from all over North America and Europe.
Playa Barbasquillo
To the south of the city of Manta, you'll find Playa Barbasquillo. This beach has picturesque cliffs and soft sand. It's at the center of new urban and hotel development projects in Manta.
Start Your New Life Today, Overseas
A world full of fun, adventure, and profit awaits! Sign up for our free daily e-letter, Overseas Opportunity Letter, and we'll send you a FREE report on the 10 Best Places To Retire In Style Overseas Today
Retirement In Ecuador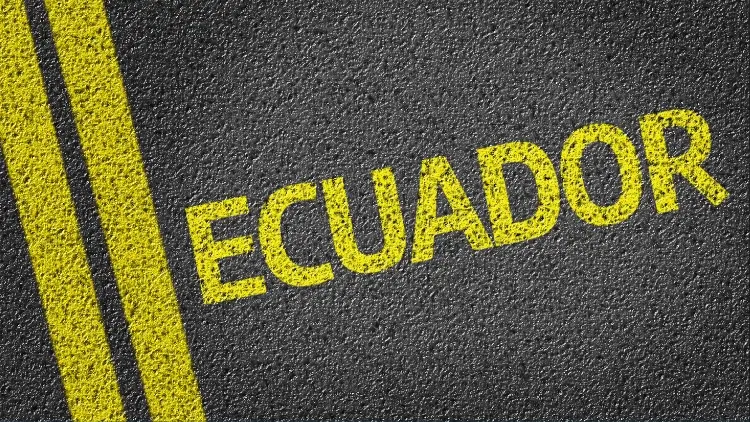 A benefit to anyone considering a move to Ecuador is the cost of living. Nearly all locations within the country will be cheaper than what you're used to in North America
The people of Ecuador are friendly and welcoming, so it's easy to become a part of the community.
Also, English is spoken and understood by many locals, hotels, restaurants, and tourist shops.
Health Care In Manta, Ecuador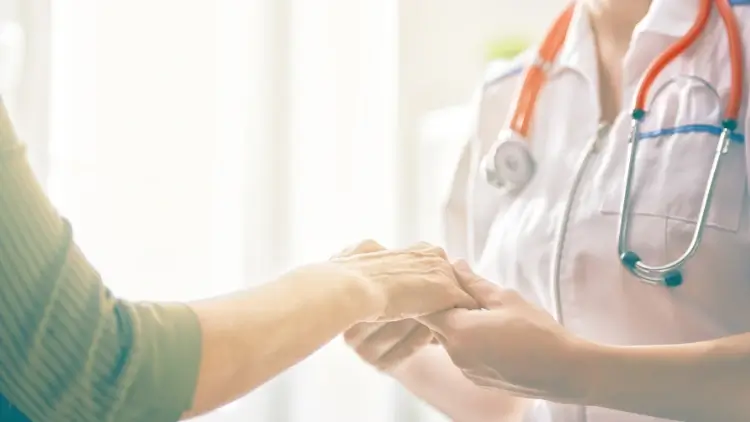 Everyone in Ecuador is guaranteed health care, no matter their ability to pay.
Ecuador has a two-tier public health system:
The Social Security System (IESS), which foreign residents can join as voluntary members.

The public health system, which is open to everyone.
The Social Security plan has downsides, like long waits to see specialists for low priority surgery.
Most expats choose the Social Security system because fees are minimal. Plus, they often have a private insurance plan should they decide to seek private medical service.
Private health care costs are low, and the quality is high. Private hospitals offer modern facilities, and most doctors speak English.
Tourist dentistry and surgery are becoming more popular in Ecuador. Medications can be bought over the counter, and you'll find generic equivalents to U.S. medications.
Safety In Manta, Ecuador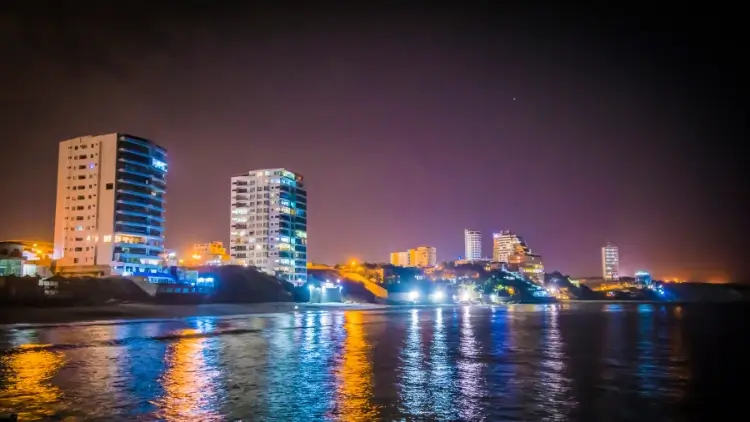 The coastal city of Manta experiences less crime than larger cities like Guayaquil. But be aware of petty crime, such as pickpocketing or theft of unattended items.
Common sense is your safest bet when you're living in Manta, Ecuador. Here are a few general safety tips:
Don't wear expensive jewelry or carry large sums of cash

Never leave your belongings unattended

Take extra care when walking at night
Start Your New Life Today, Overseas
A world full of fun, adventure, and profit awaits! Sign up for our free daily e-letter, Overseas Opportunity Letter, and we'll send you a FREE report on the 10 Best Places To Retire In Style Overseas Today
Visa And Residency In Ecuador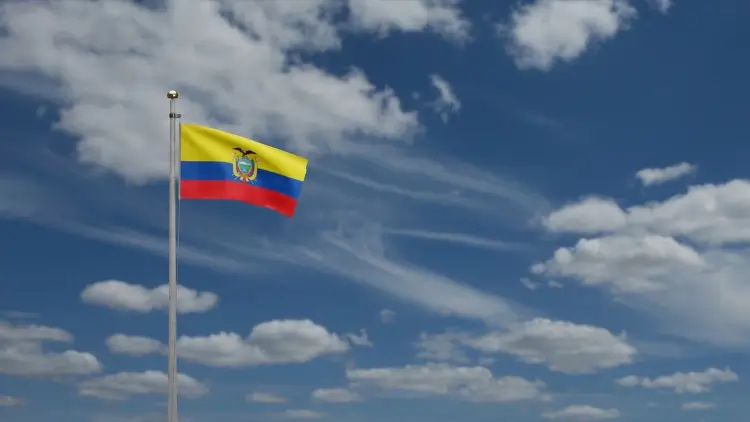 Ecuador has an easy path to permanent residency. Legal residents have the right to work and operate a business and access to a program of senior citizen discounts.
You need proof of income from a reliable source (like Social Security or a pension) for a pensioner's residency visa in Ecuador.
The sales tax rate in Ecuador is 12%, which is the second-lowest in South America.
Ecuador also offers a good package of senior benefits (available to anyone of senior age, not just residents), including:
50% off all public transportation

50% off national and international airfare

50% off all cultural, sports, artistic, and leisure events

50% off electricity, water, and telephone services



Best of all, you never have to stand in line. Seniors (those 65 and older) always go to the front.
Weather In Manta, Ecuador

Warm, tropical weather is another reason that expats choose to move to Manta, Ecuador.
The best time to visit Manta's beach towns is in June, July, August, September, October, November, and December. The city has high temperatures year-round ranging between 86°F (30°C) and 90°F (32°C).
January, February, March, and April are when you'll get the most rain in Manta.
When visiting any beaches in Ecuador, pack sunscreen, breathable shirts, bug repellent, a rain poncho, comfortable clothes, and footwear.