The best places to live in Italy are definitely places to consider when moving abroad.
The dollar continues relatively strong against the euro… plus certain corners of
Italy
can be among Europe's best bargains. If you are looking for Old World charm at an affordable price, Italy should be at the top of your list.
This is a cradle of Western civilization. I don't need to remind you about this country's abundant cultural treasures. Italy has more UNESCO World Heritage sites than anywhere else in the world. Neither do I need to tell you about the food. The cuisine is world-famous, and each region has signature dishes and its own style of cooking.
Dining out is a key part of Italian culture and something you should budget for when spending time here. The daily aperitif, for example, Italians cherish them. It is one of the best ways to socialize, catch up with old friends, and meet new people.
We recommend that you make an effort to learn at least a little of the language of the country where you're moving. In Italy, this is especially important advice. Milan is the only place in this country where you can get by without speaking Italian.
How We Chose The Best Places To Live In Italy
Our criteria for choosing the best places to live in Italy
was based
on feedback from our readers. They told us what they wanted and we set out to find it for them. When it comes to Europe, American expats are looking for a sense of history. The Old World has millennia of culture and heritage, and the towns we chose in Italy reflect that.
Cost of living varies from place to place. Like most expat destinations, seaside and town center properties are the most expensive. If you are looking to live somewhere beautiful you can find old properties at bargain prices.
Italy has a developed health care system that is very affordable for EU citizens. National emergency full-time health care is available to everyone. You will need to apply to access the "Servizio Sanitario Nazionale" (SSN). The cost is about US$400 a year.
Where should you be thinking about chasing your dream of a new life in Italy?
Abruzzo, Italy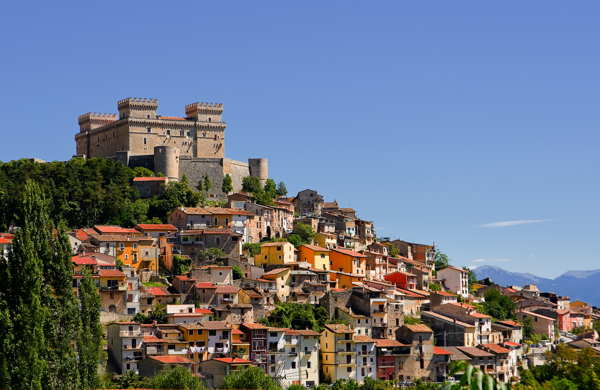 We´ve always talked about Abruzzo as one of the best places to live in Italy. The wildest and least unspoiled region in Italy is
Abruzzo.
National parks consist of one-third of it. The Abruzzo region lies to the east of Rome. It has a long Adriatic coastline as well as mountains. And let´s not forget about the ubiquitous rolling Italian countryside. It is most famous for its olive oil production but is also one of Italy's top wine-producing regions.
Abruzzo is one of the least populated regions in Italy. Both Italians and the world at large have forgotten about it. It is popular for its hiking, rock climbing, horseback riding in the summer, and skiing in the winter.
During the summer the beaches here will get busy. In general, Italians like to holiday in Italy. Many make the short trip from Rome to bask in the summer sun on Abruzzo's beaches. This tradition dates back to Roman times. Back then it was the favored holiday destination for wealthy Romans. You will find plenty of Roman ruins which remain to this day. The beaches can be spectacular, and many have coveted EU Blue Flag status.
The air here is clean. So much so that people who visit and go back to city living notice the pollution like never before. Gran Sasso is Italy's tallest peak. Animals include bears, eagles, and wolves. These animals live in the mountains and do not tend to come into contact with humans.
Abruzzo is famous for olive farming and is also a top wine-producing region. Some of the best food in Italy is in Abruzzo. Its central location gets influence from many different cultures which exist in Italy. In Abruzzo, this influence the cuisine. Its own mountain tradition blends the cuisine from different parts of Italy.
Property Prices
Abruzzo is one of the more affordable regions in Italy to buy property. The average price for a house is US$75,000 and for an apartment, US$108,984. (Apartments in Abruzzo are more expensive because they´re recently built and tend to be in the best locations). There is a move afoot to boost Abruzzo's popularity, but at the moment prices are a bargain.
Climate
The climate plays a huge factor in making Abruzzo one of the best places to live in Italy. It has two main climates: the mountain climate and the lower climate around the shoreline. The coastal areas enjoy 30°C summers with a cooling sea breeze and mild winters. The mountain areas enjoy cold winters with plenty of snow for skiing and milder. Pleasant summers are to enjoy as well.
Best Places To Live in Abruzzo, Italy.
Citta Sant'Angelo and Vasto.
Sicily, Italy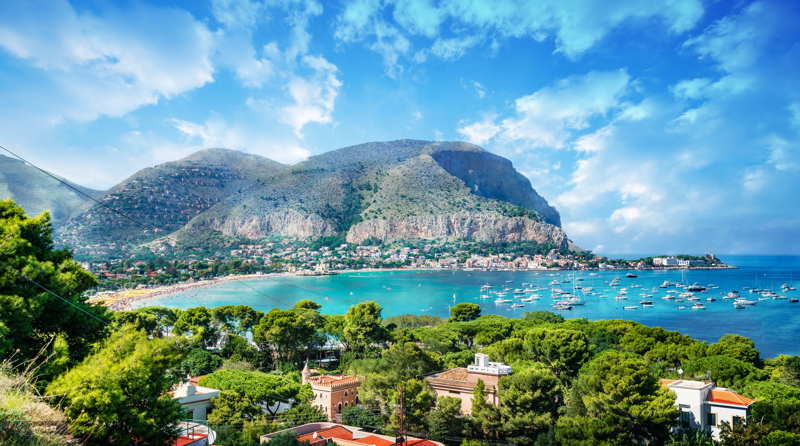 Thousands of years ago
Sicily
was part of
Greece
and one of the most populated areas in the world. Today it remains one of the most populated areas in Italy with many towns and villages. The ruins from Ancient Greece are plentiful and well preserved. As you travel through, the breath-taking sceneries remind you of this fascinating heritage.
Sicily
was part of the Greek and later the Roman Empire. The Saracens took the island of
Sicily
from the 9th to 11th century. They had a huge influence on the region and its culture. The effect is still felt today in its architecture, cuisine, and also the local accent.
Another lasting legacy of that era is the local sweet tooth. Sicilians are so attached to their sweet foods that they eat ice cream in brioche for breakfast. Many regional dishes include Pistachios grown all over the island.
Despite the love of sugar, the life expectancy in
Sicily
is
slightly
higher than in
the rest of Italy
. The street food here is also considered to be the best in the country, which for Italy is high praise.
Sadly
, your chances of starting a business in
Sicily
are slim. Plus, your chances of finding a well-paying job are close to zero. The high unemployment here means that prices are cheap. If you have money coming in from a pension, you will find that you can live a very nice life in
Sicily
.
Like Abruzzo,
Sicily
affordability makes it one of the best places to live in Italy. Look for properties on the east side of the island. The mafia is still best avoided. They tend to congregate on the west side of
Sicily
. Even though they are more of a corporation these days, they don't bother expats.
Climate
The average high temperature never drops below 15° Celsius. In the summer, the weather is hot but the island benefits from a sea breeze, which keeps things pleasant.
Sicily
is also a skiing destination and one of the few places in the world that you can ski down an active volcano. May to September average at least nine hours of sunshine per day.
Best Places To Live in

Sicily

, Italy.
Start Your New Life Today, Overseas
A world full of fun, adventure, and profit awaits! Sign up for our free daily e-letter, Overseas Opportunity Letter, and we'll send you a FREE report on the 10 Best Places To Retire In Style Overseas Today
Tuscany, Italy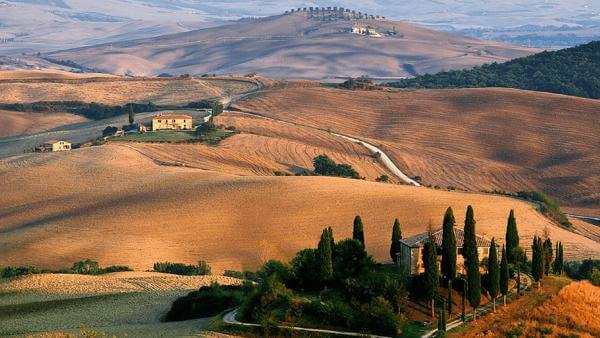 The Italian language
was created
in Tuscany. Modern Italian
is based
on both Tuscan and traditional Latin.
Tuscany was the starting point for the Renaissance.
As you might expect, thus, this region is rich with World Heritages. You can also find other important cultural and historic sites.
Tuscany also boasts beautiful beaches that are safe and well maintained. Yet, many of them charge a fee, which is not to everyone's taste.
Tuscany's coastlines are spectacular rocky cliffs ideal for hiking and long walks. The region's landscape is the classic image of rolling Italian fields and forests.
Tuscans value freshness and top quality ingredients over difficult recipes and cooking styles. They're also known for their wine production, including Chianti.
Despite its popularity, prices in Tuscany can be quite affordable. You won´t find bargains in Florence, for example. Yet, in the surrounding countryside you can find good property buys if you spend time on the ground.
Climate
The worst of Italy's weather won't be in Tuscany – It rarely snows here. During the summer the temperatures can reach 40° Celsius. Tuscany does not get a vast amount of rain throughout the year.
Best Areas To Live
San Gimignano and Cortona.
Olbia, Sardinia, Italy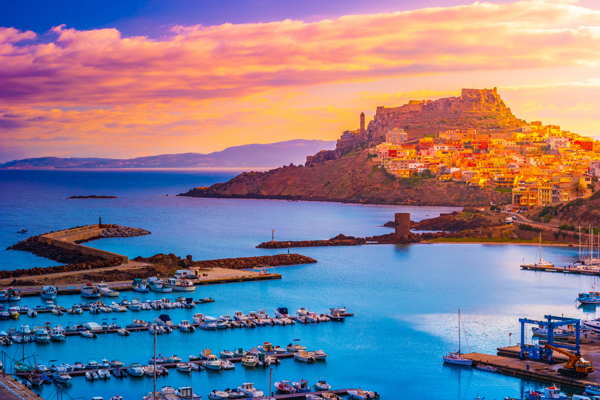 Sardinia is the second-largest island in the Mediterranean after
Sicily
. Sardinia's different regions have strong identities and even their own languages, meaning seven languages are spoken on the island… though everyone speaks Italian, too. This can be a downside for people considering Sardinia as one of the best places to live in Italy.
Sardinia remains an authentic region, untouched by development or tourism. This means unpolluted and unspoiled beaches. So pristine used in commercials.
Sardinia
was named
one of the world's first Blue Zones. This is a recognition of the island's high average of the people reaching the age of 100. The traditional greeting here translates as, "May you live to be 100!"
Sardinia is a place to reconnect with nature. The island is home to more than 60 nature reserves and many protected species. These areas make for great hiking. It contributes to the natural beauty and tranquility of the countryside here.
Climate
June through September is hot in Sardinia. The best time to visit is spring when temperatures are pleasantly warm. During this time, the island is alive with fragrant flowering plants.
Best Areas To Live
Valledoria and Badesi.
Parma, Italy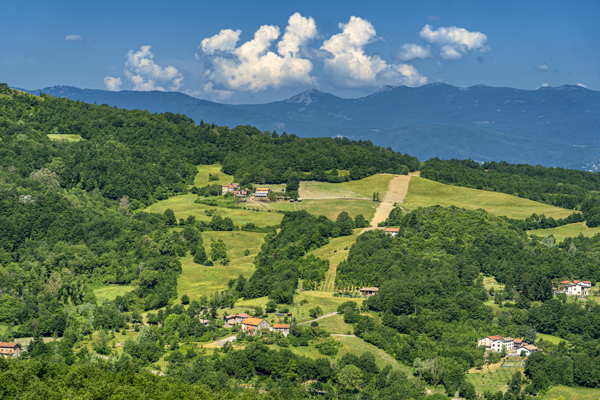 The city of Parma gives its name to the region.
The history of this part of Italy predates the Roman. Parma was possibly settled by the Celts. During the Roman Empire, the town of Parma, located on one of Rome's main roads, became important. More recently, Parma was one of the few Italian towns to resist Mussolini's fascism.
Famous for Parma ham and Parmesan cheese, food is important here and a source of regional pride. This region has also brought the world many stuffed pasta dishes.
Parma was the first Italian city to receive the UNESCO Creative City For Gastronomy award
. Around Parma you find food boutiques and even museums dedicated to the local cuisine.
Living in the city center can be expensive. If that's your preference, consider Cittadella. The surrounding towns, though, are more affordable.
Parma is gaining popularity as a tourist destination but still qualifies as undiscovered. Head out of Parma and into the surrounding countryside. You will return to picturesque rural Italy.
Climate
In Parma it gets cold enough to snow during December and January, but spring and autumn are both pleasant. The summers are hot, and you can generally expect five months of excellent weather here.
Best Areas To Live
Cittadella within Parma or in the countryside, Collecchio.
And that wraps up the list of best places to live in Italy. Let us know if you have other favorite Italian favorites that didn't make the list.