As you ski lazily down a gentle slope, a ray of sunshine hits your face, and you look down to the coastline…
The sun is glittering on the Adriatic and has just illuminated the endless vineyards and olive groves that lead down from the mountains to the beaches.
The gently rolling hills are ablaze with blossoming cherry and peach trees, while lavender, daffodils, iris, and crocus are beginning to peek out after a short and temperate winter, punctuating the landscape like a colorful Renoir.
Arriving back down to the ski resort, you have a restorative espresso and meander back toward the coast.
An hour later, you're enjoying fresh clams and white wine at a beachside café, to be followed by handmade pasta topped with today's catch.
After a leisurely lunch, you take a walk on the beach, maybe settle into a quick nap on the sand, reveling in the warm springtime sun. Perhaps you take a quick dip, though the waters are still shaking off their winter chill.
This is life in Abruzzo, Italy…
I recently wrote to my colleague in Abruzzo, Monia, our on-the-ground property expert, who filled me in on the current situation…
"Abruzzo itself wasn't hit too hard by COVID-19, but we're only now beginning to breathe more easily with the vaccination program underway. Vaccination is proceeding… with some problems and delays, but it's continuing steadily.
"Last March I thought that 2020 would be the worst year I'd ever seen for property sales, but it's proved just the opposite…
"In spite of COVID-19, over the last year we've seen a spike in U.S. clients. Don't ask me why, but we sold more houses to American clients last year than ever, and this year is shaping up the same. I'm currently working with several Americans who are looking at properties in the region.
"Everything is so strange and unpredictable… I never imagined we could sell properties virtually. I had the idea to begin doing video calls and virtual tours as a way for clients to see homes before they actually came to Italy to see it for themselves—but I never thought the whole sale would be made from afar.
"As you know, houses here are not expensive, so people feel confident buying without having seen in person.
– Dan and Ocean
"Dan and Ocean, a soul and jazz music duo from Chicago, took a house tour in July 2020 and fell in love at first sight…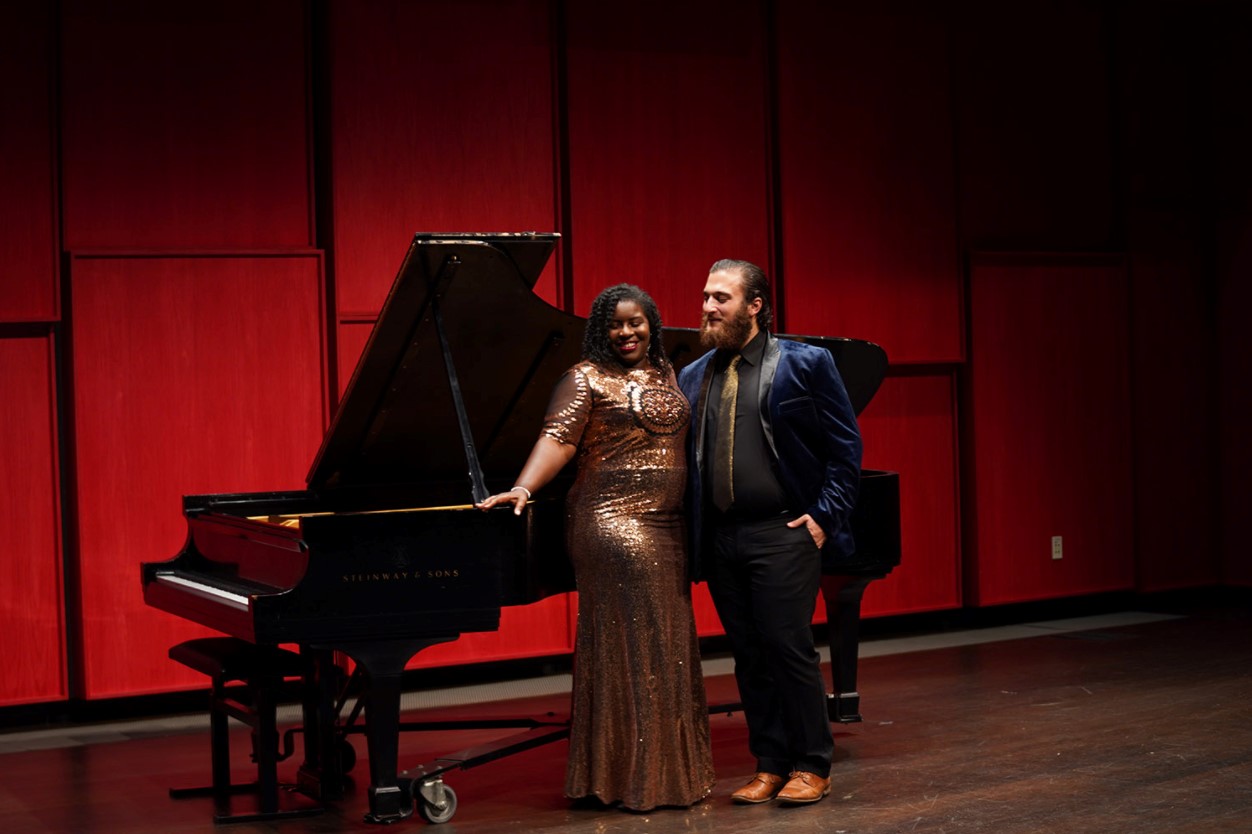 "Ocean says, 'We found ourselves exploring our little town on Google Maps street view, watching the property tour videos on repeat, and imagining all of the possibilities for the space. How we could decorate the rooms, color schemes, the layout of our multipurpose studio/office, and what sort of cat we might like to have…
"'We made our offer to the sellers on July 11 and were officially the new owners by Oct. 1. When you know, you just know.
"'The idea of buying a property without setting foot in it may seem unbelievable. Let me explain how we came to decide…
"'First, the super-reasonable price tag was an undeniable deal any day of the week. Second, it was actually move-in ready and fully furnished with working appliances. Third, the location was closer to the beach than we could ever dream of anywhere in the United States for the price. The choice was clear.
"'Already being accustomed to living and working remotely with laptops and Wi-Fi makes rural life perfect for us. And we know that we can move anytime for any reason. What scares us more than buying a house we have never been to is the regret we would have felt for missing our window of opportunity. We went for it!'
"Another couple I recently sold to," Monia continues, "was Steven and Pat…
– Steven and Pat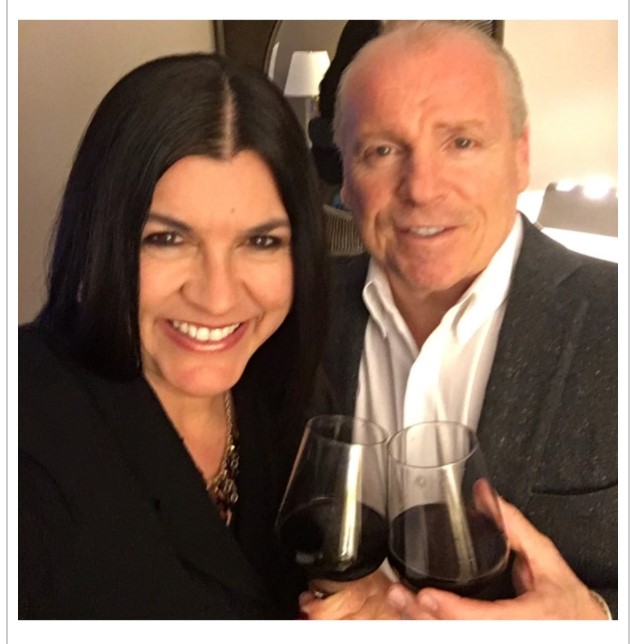 "They explained 'The main reason we were looking to invest in Italy was the declining stock market in the States—we thought real estate was a better bet. We wanted a great opportunity for a return on our investment along with an amazing country to visit.
"'Because of the pandemic, so many properties have reduced prices—the value was so great, we actually became interested in two properties. We also were driven by the accessibility to the rest of Europe by Italy's central location.
"'In the beginning, we conducted hours, days, and weeks of research on the process of purchasing property in Italy. We discovered many laws, rules, and regulations… the process is very different from in the States.
"'Yes, it was unnerving to purchase a home without seeing it—let alone two! We looked very closely and examined every photo of the properties. During the purchasing process, we worked with Monia along with a reputable notary. We felt confident with their professionalism and were secure with the disclosure of the conditions, both good and bad, of both properties. We used WhatsApp to see the property through video, which was helpful… but not the same as being there in person, of course. We had faith and a good feeling that it was the right decision to purchase.
"'All in all, it was an amazing experience. We are so happy that we invested in Italy and feel honored to be part of the community of Trivento.'
– Kurt and Jaime
"And another recent sale was to Kurt and Jaime, who had been thinking of retiring to either France or Italy before COVID-19 hit…
"Kurt says, 'I really thought the idea of retiring overseas was just a pipe dream, but I started doing some real research into purchasing a home in Europe, and as I did, it all started to become more realistic.
"'I can't even tell you how many photos of homes I saved to my phone over the months. I would spend my weekends just looking at website after website, researching, sending messages, and asking questions…
"'I found Monia's real estate company, and all the sudden it seemed like this could actually happen. Monia answered all of my many, many questions across a variety of topics… but, more importantly, she was patient with the many emails and WhatsApp conversations that it took for me to wrap my head around it all. And not just property questions—even about things like shops and services in all the various villages.
"'Having a trustworthy professional made all the difference… Once I decided on my property, Monia took charge of everything else.
"'Yes, I had a bit paperwork to fill out and some forms to get translated, but the buying process moved along systematically, and by the end of the process hardly seemed more difficult than purchasing a property in the United States.
"'I am thinking of doing some remodeling, which Monia's company can also help me with post-purchase. And I might end up renting out the property for a few months a year, which they can also manage for me.'"
COVID-19 may have us trapped in place for the moment, but that doesn't mean life can't keep moving forward. A virtual property purchase isn't for everyone, of course, but it won't be long before you can safely visit Italy for yourself… and there's no harm in taking some virtual tours from the comfort of your living room in the meantime!
If you're interested in Italian real estate, whether for personal use or for investment, Monia is the woman to speak to. An expert on the purchase process, and with tons of experience working with foreigners, Monia won't just show you to the best real estate in the region, she'll help you to feel confident and safe in the purchase… whether you make it from back home or in person! Get in touch with Monia here.
Kat Kalashian
Editor, In Focus: Europe