This spring, my family has planted more vegetables in our garden than ever before.
We don't expect to be able to live entirely off our produce. But having some onions, potatoes, leeks, spinach, lettuce, and cherry tomatoes ready for picking may save us a little time waiting in line at the shops.
"Supplementary Farming" is the technical term, I believe.
Beyond our own garden, we've noticed changes in nature, too. Ireland is in full bloom. The hedgerows along our roads and paths haven't been trimmed in months. Wild flowers are growing everywhere. When we go walking, I'm hit with smells I haven't sensed since growing up in the country three decades ago.
As things open back up, I hope that we can take some of this new life with us into the future.
When it comes to our investments, we have a chance to contribute to the good of the planet, too.
For years my husband has been saying that he wanted to buy acres of land in the country and plant trees. (On these occasions, I would nod and smile.) Last year, he got to scratch that itch when we invested in a teak plantation in Panama. Not only does he enjoy the fact that he's involved in a project that's helping the environment… we have the return to look forward to when the trees are harvested. (I now nod and smile in a better way.)
As our team is preparing for this year's Global Property Virtual Summit, I am being reminded just how many of the developments we work with are eco-friendly.
So, today, I thought we'd take a quick look at some of these opportunities that give you a chance to earn some double-digit returns… while being involved in a project that's mindful of the earth and our future.
These opportunities fall into two main categories…
First, you have farming and forestry opportunities.
Second, you have traditional real estate projects where you can spend time on the property yourself… rent it out… or both.
Cash Flow From Farming And Forestry
Let's start with the agricultural picks…
1. Truffles: Make US$600,000… And Leave Behind A Forest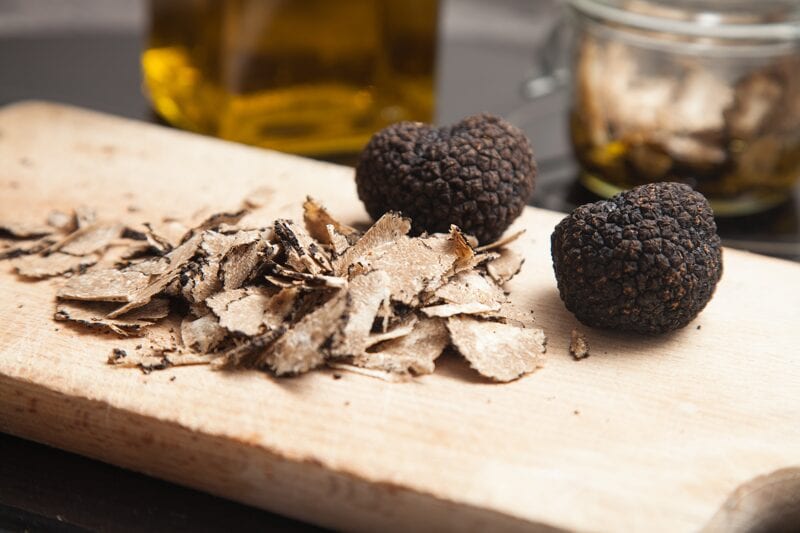 Truffles are a luxury product enjoying fast-increasing demand among the world's affluent. But they're not easily grown. So hard is it to produce fine truffles that today's chefs will pay as much as US$2,500 a kilo… or US$30 to US$75 per truffle. Wild production of truffles has been inhibited by drought and climate change. That's where the developer we've identified comes in…
He's farming truffles in a formal way—planting trees… and then using modern technology to help the truffle spores grow quicker and more broadly among the tree roots. Truffles may continue to grow for up to 50 years. When production stops, the developer leaves behind hectares of oak forest.
Your total profit over 30 years is US$601,020… representing a 1,066% return on investment. Assuming zero payouts in the first couple of years (with the first payout coming in year 3), your IRR on this truffle opportunity is 16%.
2. Hydroponic Tomatoes: Earn 15% A Year Over The Next 2 Decades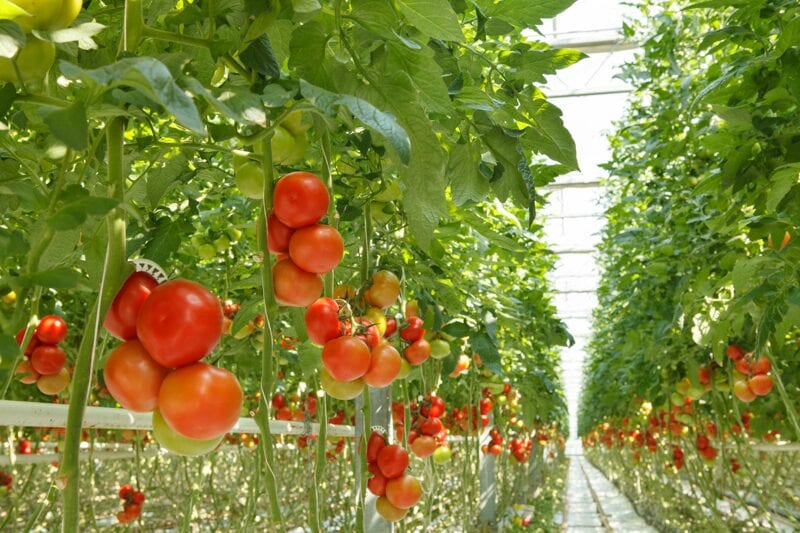 If you've been reading over the past few weeks, this hydroponic tomato farm in Thailand is no stranger. It's a chance to cash in on the growing demand for quality, chemical-free tomatoes on the local market in Bangkok.
Most local farmers rely on the use of pesticides to produce a tomato crop. Our hydroponic developer uses greenhouses which allow for better protection against pests. And modern hydroponic systems not only produce quality tomatoes—regardless of weather—they also use less water than tomatoes grown in the soil. When it comes to water usage, hydroponic farming is believed to be up to 90% more efficient than traditional farming methods.
Like truffles, this is a chance for you to earn cash flow from your investment. Payouts start in year two with a projected net yield of around US$9,000. Minimum investment is US$49,500. Over 20 years, you can look forward to an annualized return of 15.3%.
3. Hardwoods: An Investment In Your Family's Future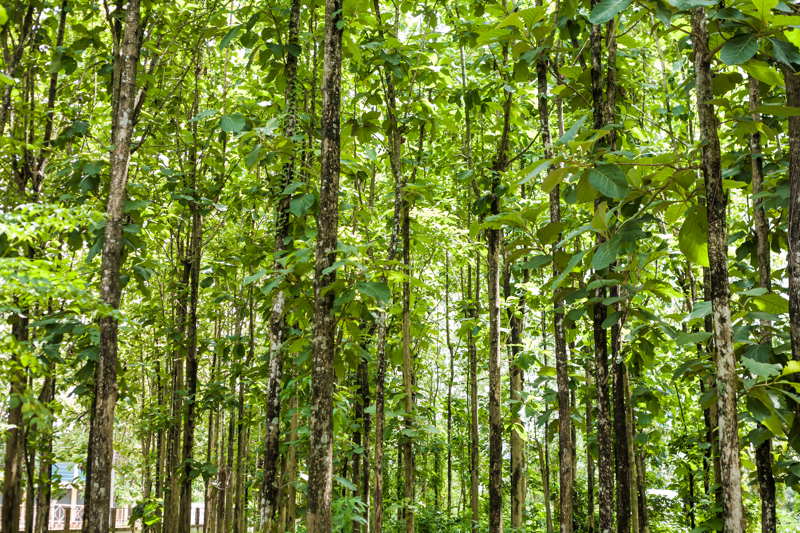 This could be a category of its own. It's not for cash flow like the above investments. But an investment in a teak plantation in Panama or Nicaragua is for the long term. Taking "baby teak" in Panama, for example (the one I mentioned my husband and I invested in earlier this year), once your trees are planted, it will be 25 years before you see your return. With the projected payout of US$94,000 for a quarter-acre of teak (the smallest parcel), it makes for an ideal legacy investment.
If you look into the portfolios of the world's wealthiest families, you'll find that the vast majority are invested in forestry. You should be, too.
You can get started in this hardwood opportunity for less than US$10,000, making it the most affordable project listed here. Another upside to a forestry investment in Panama is that it can also qualify you for a backup residency. If this is a goal, you'll need to invest a minimum US$80,000.
Nature-Friendly Cash Flow
Now, to our second category… the chance to own a nature-friendly home of your own (or for rental returns)…
1. Vista Encantada—An Eco Club Near Mexico's Next Big Resort
Twenty minutes from the upcoming resort of Costa Canuva—on Mexico's Pacific coast—you'll find Vista Encantada. From your property here, perched on a mountain, you have a 180-degree view over the ocean. All around you are orchards, palm trees, and lots of green space. And, there's a constant gentle breeze blowing through.
This 40-acre gated community is the work of husband-and-wife team Carlos and Sandra Munguia who retired here from California. Vista Encantada has been built to enhance and preserve its surroundings. As much as possible, solar panels are used for lighting. All power lines have been buried underground. And, the couple has made every effort to minimize the disruption to local wildlife.
It could be the perfect escape for you—even on a part-time basis. But it's also in a prime position to appeal to the increasing number of tourists that are making their way to the Riviera Nayarit. Again, it's just 15 minutes from here to Costa Canuva—the resort currently being built by government agency FONATUR. It will be two to three years before Costa Canuva is truly up and running. But this is your chance to buy into the area before prices go up.
A one-bed condo here at Vista Encantada costs just US$165,000… spectacular view included… plus amenities that include a swimming pool, tennis courts, walking trails, gym, putting green, and more. The projected net yield—based on a conservative occupancy rate of 65%—is 11.8%.
2. Carmelita Gardens—Your Own Tiny Home In This Community Of Like-Minded Friends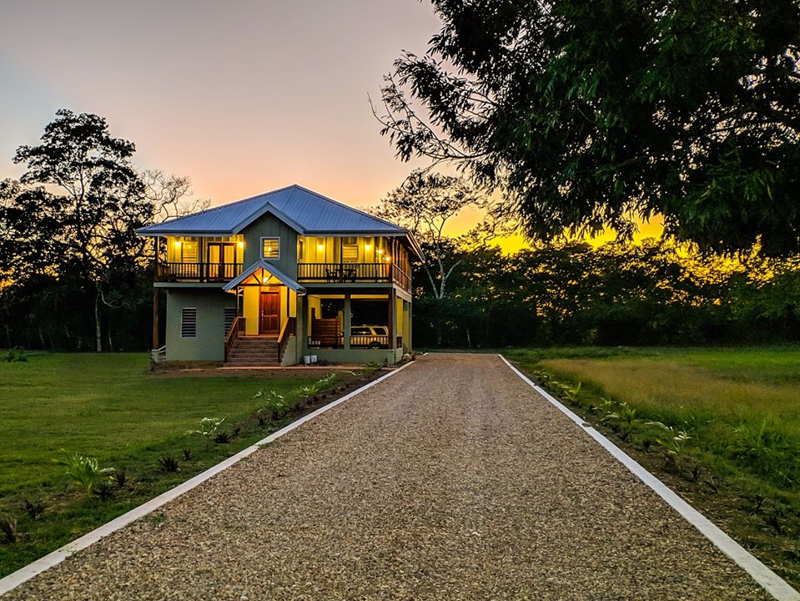 If you're looking to embrace the self-sufficient life, Belize's Cayo District should be top of the list. Just seven miles out from San Ignacio is the master-planned, off-grid community that is Carmelita Gardens.
Not only are the homes here sustainable—built with native Belizean hardwood and constructed by local tradesmen—they are also energy-efficient with solar panels for electricity… rainwater harvesting… and eco-friendly wastewater systems. But what really makes Carmelita Gardens tick is the community you'll find here.
You have the option to buy a turn-key bungalow… or choose a lot and construct your own custom home. The turn-key tiny homes would make for an ideal rental, catering to the adventure-minded tourists landing in San Ignacio looking for quality lodging. Lots start from US$35,000, and a tiny home is US$76,250.
Lynn Mulvihill
Editor, Overseas Property Alert