Ask just about any North American about tourism in Panama and they'll mention traversing the Panama Canal… if they can think of anything.
Neighbors to the north such as Costa Rica and Mexico have long depended on tourism for income and jobs. While Panama hadn't previously tapped fully into the tourism market, this is changing, and the timing couldn't be better as tourism is strong post-pandemic.
Mexico and Costa Rica suffered outsized ramifications because of the pandemic and even now, as travel is beginning to boom, they still haven't fully recovered. Costa Rica shed half its formal tourism jobs, and Gross Domestic Product (GDP) contributions went from 8.5% to 3.5%. In Mexico, tourism jobs decreased by 46.1%.
Pre-pandemic, Panama was one of the strongest economies in the Latin America and Caribbean region, growing at an average of 4.7% annually. But that wasn't the case for its tourism sector, which remained stagnant.
For the first time, Panamanian President Laurentino "Nito" Cortizo and his cabinet have begun to push tourism by naming a Minister of Tourism and launching the first-ever destination marketing organization for Panama, PROMTUR. The pandemic didn't slow the country from playing catch-up, and tourism is rapidly expanding…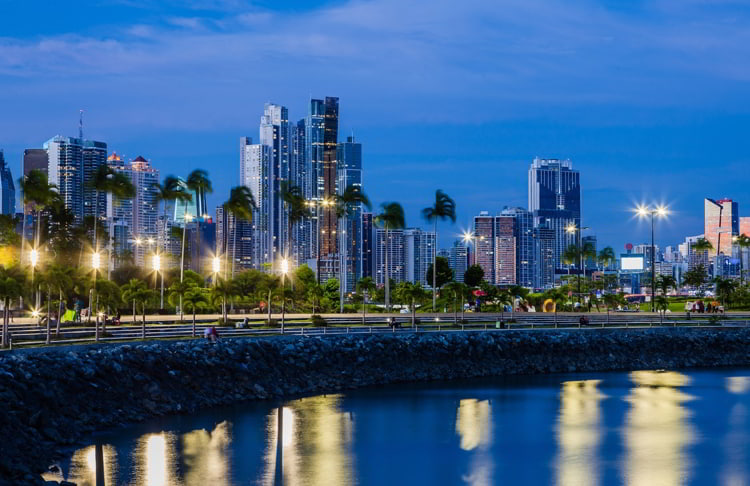 Travel Partners
"Agreements with organizations such as Expedia, Hotelbeds, Copa Airlines, Air Europa, Edreams, Maxitravel, and Dream and Travel, among others, are a fundamental tool of our strategy to ensure the generation of demand, through the sale of the destination in the priority markets that are defined in the Master Plan for Sustainable Tourism of the ATP," said Fernando Fondevila, General Director of PROMTUR Panama.
Promoting Panama as a vacation destination is just part of the Master Plan that's set for five years and funded through a US$301 million commitment for marketing from the government. Infrastructure for capitalizing on tourism has included a dual cruise pier and a new convention center.
In an effort to keep people employed during the pandemic, the government paid Panamanians to take courses to prepare them for tourism jobs such as tour guides and restaurant servers.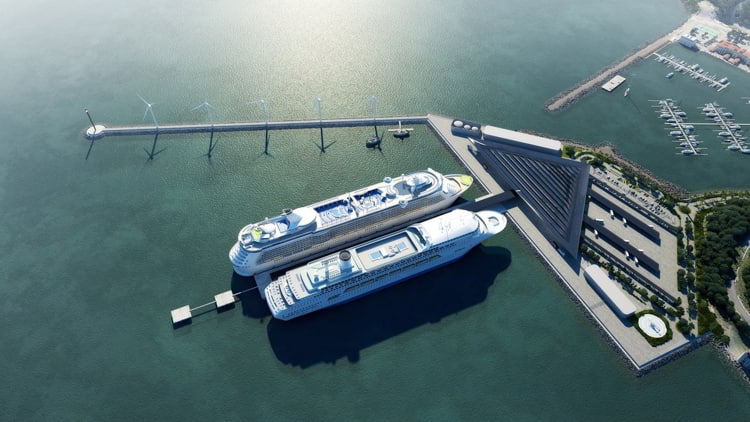 Up To Two Mega Ships Daily
Previously, the only cruise pier in Panama was in Colón, two hours from Panama City on the Caribbean. Most cruise ships traversed the canal and then made a quick stop there to allow passengers to shop for limited offerings such as inexpensive molas and local souvenirs. People didn't visit Panama City, and no tours were offered.
Now, agreements have been signed with cruise operators such as upscale Seabourn in addition to mainstream carriers like Holland America, Norwegian, Princess, and Carnival. The new terminal will be both a full-day stop for several cruise lines and a "home port," meaning that cruises will begin or end in Panama City.
Many passengers will fly through Tocumen International Airport and tack on a couple of extra days to explore Panama.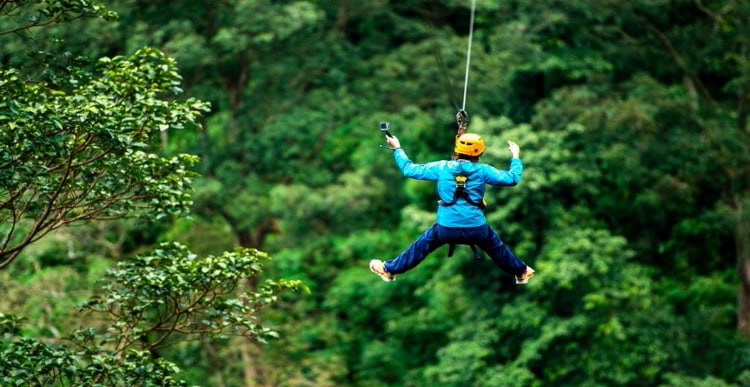 The Convention Capital Of Central America
Amador Causeway has become the Convention Capital of Central America. The convention center has 190,000 square feet of open space. Another 5,000 square feet will be available for smaller conferences and there will be 1,650 square feet dedicated to banquet halls and small meeting rooms. Adjacent to the center will be parking for more than 1,700 vehicles. At full capacity, there will be enough space to accommodate 20,000 people per day.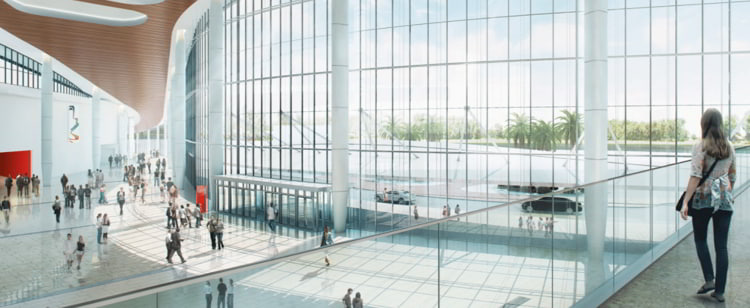 The convention center and cruise terminal will generate millions of dollars and thousands of jobs. It will increase the Gross Domestic Product (GDP) of every Panamanian.
Vehicle traffic has been restricted to one side of the causeway, allowing visitors and citizens to enjoy leisurely walks, cycling, jogging, and rollerblading There are buggies to rent and lots of vendors offering local cuisine, drinks, and unique art.
White-tablecloth restaurants offer fresh lobsters pulled hours earlier from the waters of Bocas del Toro. The views of the Bridge of The Americas and the boats transiting the Panama Canal are stunning.
Panama's Diverse Tourism Offerings
A Seabourn official sums up the reasons why tourism in Panama will explode: "We have a well-traveled clientele, so when we can find an outstanding new offering such as Panama, we jump at the chance to develop itineraries that offer that new site. It's not often you find a stop as well developed as Panama City where many have never visited."
Once the secret is out, tourist won't be tied just to Panama City. Some of the world's best fishing is located along the southern tip of Panama, on the Azuero Peninsula.
At the other end of the country is the beautiful Bocas del Toro archipelago where surfing thrives and fresh lobster is served for breakfast, lunch and dinner.
Volcano hiking and eco-tours are offered throughout the country and are real hits with millennials.

More deep-sea fishing records have been set in Panama than anywhere else on the planet. International surfing competitions are routinely held, and bird watchers find more species than in all of North America.
An Investor's Dream
New activity is creating hotel and rental shortages. The 30,000 people coming from the convention center and cruise terminal will need to sleep somewhere. Many travelers prefer Airbnbs over hotels, especially those with children.
If you're interested in investing in short- or long-term rentals, consider one of the new high-rises in Costa del Este. They're licensed for tourist and short-term rentals. Property management is on-site and, even with the economic slowdown, some buildings are realizing 11% ROIs. Other opportunities include beachfront units overlooking the Panama Canal which carry special financing.
Copa Airlines, a Star Alliance member, has its hub in Panama City and is the gateway to South America. Tocumen International Airport is located only 11 miles from the city, making it easy to plan for travel pre- or post-cruise. With 68 direct flights to 31 countries, the opportunity to increase tourism in Panama is big.
Liz Larroquette
Panama Insider