Queretaro is one of the smallest Mexican states and offers a range of gorgeous landscapes, including valleys, vineyards, and charming architecture like churches, museums, and colonial buildings that preserve the area's traditions.
The capital city is Santiago de Queretaro, known simply as Queretaro.
In the past 10 years, Queretaro has become an important location for industrial development in the Aerospace, Automotive, and IT sectors.
Above all, the city offers advantages like the NAFTA Highway for tourists and people looking to live permanently in Queretaro.
Cost Of Living In Queretaro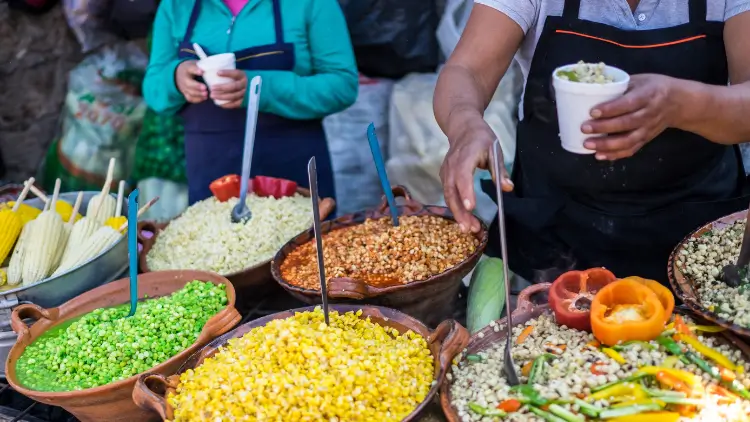 Queretaro is one of Mexico's most economically stable regions and has a low crime rate, meaning it's a safe place to live.
The state of Queretaro has access to four ports on the Pacific and Atlantic Oceans via railroad and highway. Therefore, you'll find a diverse population and that makes it a wonderful place to learn about different cultures and socialize.
The city of Queretaro's quality of life is excellent and affordable, and there are lots of cultural activities on offer for tourists and residents.
A three-course meal for two people at a mid-level restaurant ranges from 450 to 500 pesos. Click here for currency conversions at today's exchange rates.
Prices for an apartment in Queretaro's center start at US$6.64 per square meter, and a property outside of the city starts around US$10.64 per square meter.
Expats find they can live comfortably in Mexico on US$1,500 a month with all expenses included. That said, cost of living varies depending on your lifestyle and will increase with the amount of imported products you buy.
You can decrease your monthly costs by choosing the local equivalents of the items you purchased back home.
Start Your New Life Today, Overseas
A world full of fun, adventure, and profit awaits! Sign up for our free daily e-letter, Overseas Opportunity Letter, and we'll send you a FREE report on the 10 Best Places To Retire In Style Overseas Today
Things To Do In Queretaro
Old Colonial Town
Queretaro's history began with its first settlers: the Otomi, Tarascan, and Chichimeca tribes. During the 13th century it became part the Aztec empire, which was later conquered by the Spanish.
The region's fascinating history can be better understood by visiting the Historic Monument Zone of Queretaro.
When visiting or living in Queretaro, you also get to experience a UNESCO World Heritage Site.
The Old Colonial Town of Queretaro is described by UNESCO as "an exceptional example of a Spanish-colonial town whose layout symbolizes its multi-ethnic population. It is also endowed with a wealth of outstanding buildings, notably from the 17th and 18th centuries."
You can explore the regional museum and a total of 1,400 monuments during your stay in Queretaro's historic center.
Sierra Gorda
The Sierra Gorda Natural Reserve extends through the northern third of the Mexican state of Queretaro and its neighboring states of Guanajuato, Hidalgo, and San Luis Potosi. As a result, it's a massive territory: 3,836 square kilometers.
In Sierra Gorda, you'll notice the different environments that coexist and the rugged landscape.
It has a semiarid zone and another one rich in vegetation, with oak and conifer forests and sugar and banana fields that give way to waterfalls, caverns, and pit caves.
Sierra Gorda is also home to various animal species in danger of extinction—like black bears, pumas, jaguars—as well as endangered plant species.
El Cimatario National Park
South of Santiago de Queretaro city is Parque Nacional El Cimatario; A nature reserve with lakes and hilltop views.
It has a viewpoint, trekking routes, and mountain bike paths, and is home to Cimatario Hill—an inactive volcano with an altitude of 2,350 meters above sea level.
Due to conservation efforts, no food, alcoholic beverages, or pets are allowed in the park.
Wineries In Queretaro
Just an hour's drive from Queretaro's center, you can experience an art, cheese, and wine route.
The state of Queretaro is home to multiple wineries that offer sparkling wines, red blends, ciders, organic wines, and local whisky made with creole corn. Most importantly, winery owners offer guided tours, and some include lodging and high-end restaurants.
Alfalfares Park
The Alfalfares Park is an outdoor activities center that's popular year-round. It boasts a small lake, tennis courts, swimming pools, volleyball courts, a soccer field, and a theme park.
Start Your New Life Today, Overseas
A world full of fun, adventure, and profit awaits! Sign up for our free daily e-letter, Overseas Opportunity Letter, and we'll send you a FREE report on the 10 Best Places To Retire In Style Overseas Today
Retire In Queretaro, Mexico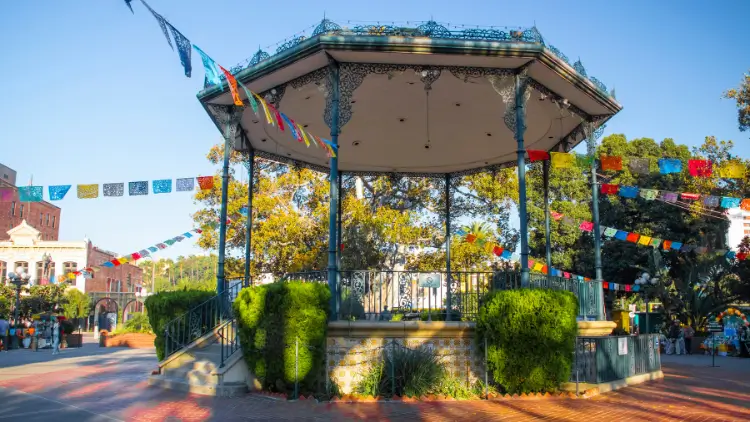 The FM-T visa, also called a standard tourist visa, is free and lasts for six months without further extensions. If you want to stay longer than 90 days, seek permission to do so. In short, if you decide to move to or retire in Queretaro, Mexico, you'll need to apply for a Mexican visa.
To apply for a visa at a Mexican consulate or the Ministry of Foreign Affairs website, download and fill out an application form, submit passport photographs, and pay an administration fee.
Safety In Queretaro, Mexico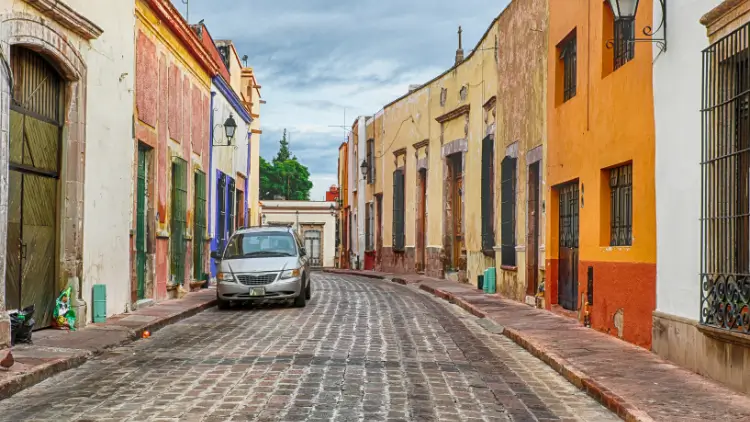 As in any city you visit or call home, use common sense and you'll be fine. For example, to be safe in Queretaro, keep personal items close and avoid attracting unwanted attention by dressing casually.
Don't carry more money than necessary.
Queretaro has a low crime rate, but car robberies do happen. As a result, it has a strong police presence.

With a semi-arid climate with mild temperatures year-round, Queretaro has two seasons: dry and rainy.
The driest months in Queretaro are January through March, November, and December.
April is the hottest month, with an average high of 85°F (29°C) and an average low of 44°F (7°C).
Queretaro's daily temperatures drop during the winter season to 69°F (21°C). In short, the coldest month is January, but there's little chance of snow.
Temperature during early hours goes from 33°F (0.5°C) to 65°F (18°C). At noon, temperatures can reach 75°F (23°C).
June to September are the months with the most rainfall.