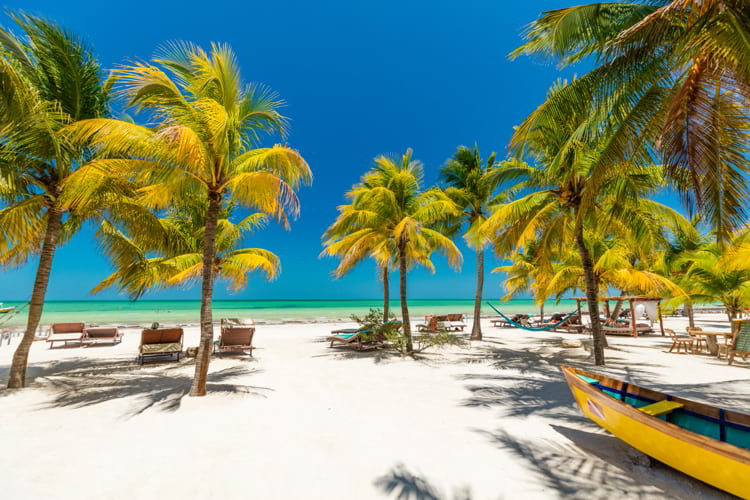 Living in Mexico is easy, familiar, diverse and affordable. Mexico is a border country, and you can simply drive to your new overseas home as if you were driving to another state or province in your home country.
There are many reasons you might choose to live in Mexico, including familiarity and culture. Mexico is the country that is most familiar to us, unless you're going someplace like England… and, for many of us, Mexico is more familiar than England.
Proximity Is A Huge Benefit Of Living In Mexico
As the southern neighbor to the U.S., Mexico is one of the easiest countries to travel to for Americans. When you move to Mexico, you need not worry about friends or family being able to visit, as it is a quick and easy trip by car or air.
Mexico is home to many international airports, servicing all major Mexican cities, and with arrivals and departures from all over the world. There is an abundance of low-cost flights in and out of Mexico.
The real kicker is that you can also drive to Mexico. You have the option to pack up your car, SUV, or camper and set out to your new home without worrying about airfare or shipping.
When traveling from the United States or Canada, it's a pleasure to simply drive over a land border and continue on your way. No worries about overweight bags, luggage limitations, or restrictions on liquids, flammables, and other airline annoyances. Even pets are a breeze.
Start Your New Life Today, Overseas
A world full of fun, adventure, and profit awaits! Sign up for our free daily e-letter, Overseas Opportunity Letter, and we'll send you a FREE report on the 10 Best Places To Retire In Style Overseas Today
The Immigration Process Is Simple And Streamlined
It also has a quick turnaround if you want to become a resident. Living in Mexico is easy for both temporary and permanent residents.
Like many countries, you can use income to qualify, such as a pension or Social Security. You can also qualify for residency with savings, such as a 401k or IRA balance. Let's say you don't want to bother with residency at all, U.S and Canadian citizens can travel in Mexico, visa-free, for up to six months.
There are lots of English-speaking service providers in Mexico, and millions of English-speaking expats already in residence.
You can't use Medicare outside the United States, which is a drawback for many countries. But in Mexico you can simply drive or fly north for Medicare coverage… or remain in Mexico for quality medical care at pennies on the dollar.
What's Really Like To Live In Mexico?
Mexico is a "cultural cousin" of the U.S., and in fact they share much in common well beyond the love for Mexican food, full-sized, V8 American SUVs and pickups, or even the Arizona-style cowboy hats and belt buckles.
There's a lot of American influence in Mexico, and a lot of Mexican influence north of the border, which gives Mexico a very familiar feel. Both countries have first-world infrastructure, health care, and amenities, and many of the same culture icons.
More than one million Americans now call Mexico home, easily the biggest expat destination in the world. What's more, over 1.6 million Canadians visit Mexico each year, with about a half-million actually living there.
This influx from the north is the biggest testament to Mexico's standard of living and convenience. And the number of expats—both Americans and Canadians—doubled between 2000 and 2010… a trend that continues today.
Where To Live In Mexico
Day to day life in Mexico doesn't have to different substantially from how you live currently, unless of course you want it to. In Mexico, it isn't hard to find English-speaking lawyers, doctors, dentists, or even restaurant workers.
There are plenty of English-speaking professionals, service providers, and residents throughout much of the country. Make no mistake, you'll do better in Spanish… but if you don't speak Spanish, you can still get by in plenty of areas.
No doubt you have heard a lot about Mexico over the past decade, whether it's Cancun's beautiful beaches, Mazatlán's history, or the Mayan ruins, there is really something special about Mexico.
Retirees and families looking for a new adventure can't go wrong with Mexico. You have diverse choices for the lifestyle you want to live. You can live in a well-established expat community, an authentic Mexican neighborhood, an indigenous village, or totally off on your own.
Start Your New Life Today, Overseas
A world full of fun, adventure, and profit awaits! Sign up for our free daily e-letter, Overseas Opportunity Letter, and we'll send you a FREE report on the 10 Best Places To Retire In Style Overseas Today
Álamos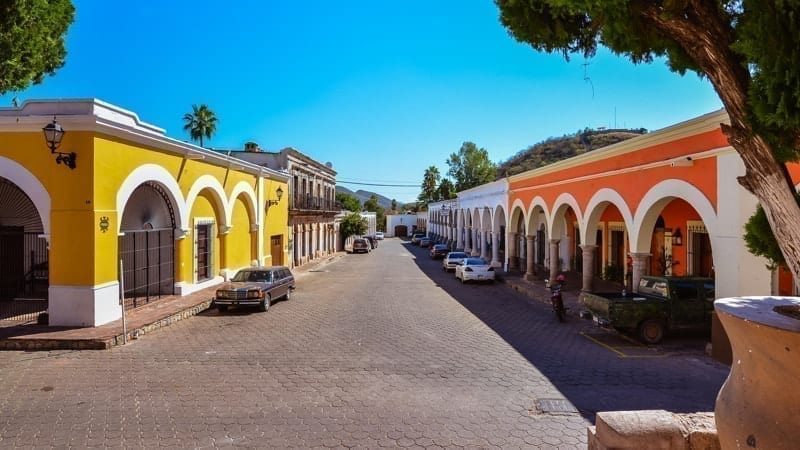 Alamy/jejim120
Álamos is a small town of less than 25,000 people, but the state of restoration and preservation in its historic center is beyond anything you are likely to find anywhere. You can live in Alamos and enjoy the feeling of a small, close-knit community.
Bahia de Navidad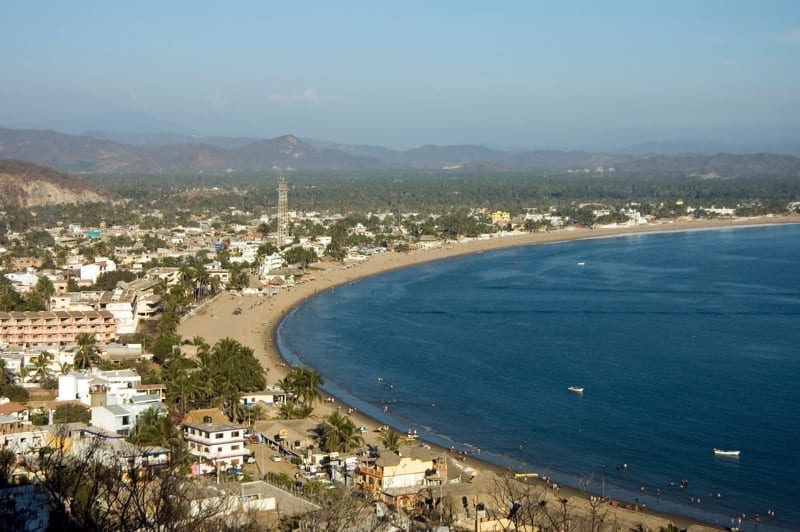 Alamy/Prisma by Dukas Presseagentur GmbH
Located along Mexico's Pacific Costa Alegre is the beautiful bay city of Bahia de Navidad. This chic, upscale town offers a great living option for retirees. With daily flights to many major southern U.S. cities you are able to get back home with relative ease.
Mazatlán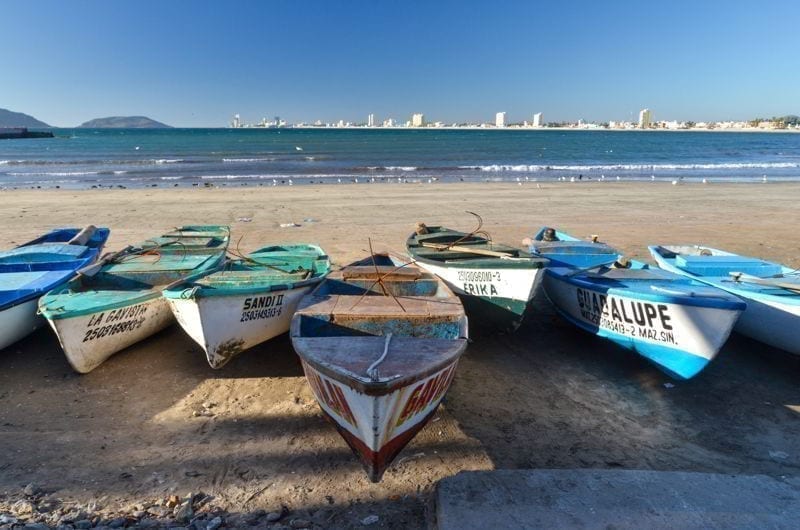 iStock/Ryan W Curley
Mazatlán is a city of almost a half-million people. When you move here, you can choose to be part of the American/Canadian community, speak mostly English, and ease your way into Mazatlán aided by people who have come before you.
Only a short distance away, you can also live in one of several Mexican environments, speak mostly Spanish, and immerse yourself in Mexico's rich culture. Mazatlan has nearly 20 miles of beautiful beach coastline.
Puerto Vallarta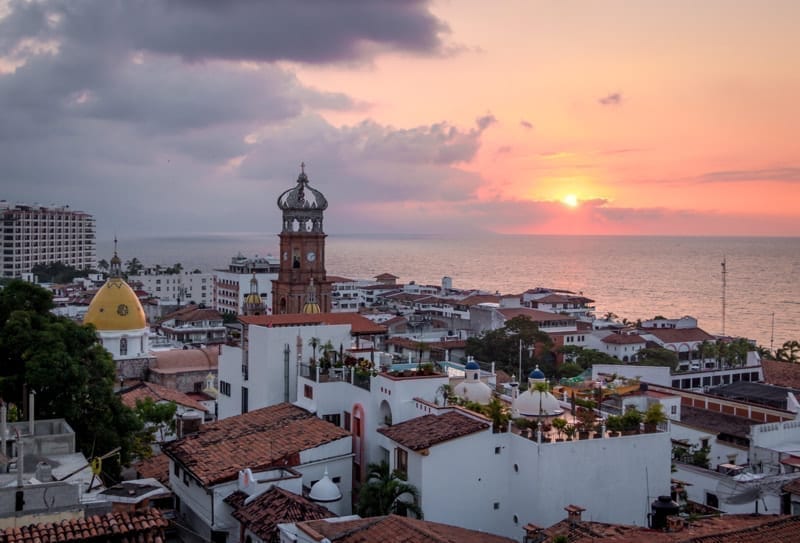 Alamy/Diego Grandi
Puerto Vallarta is a top-notch retirement destination, complete with all the amenities you could ever want. There are fine dining options, community activities, English speaking locals and expats, and an unforgettable view of the Pacific Ocean.
San Miguel de Allende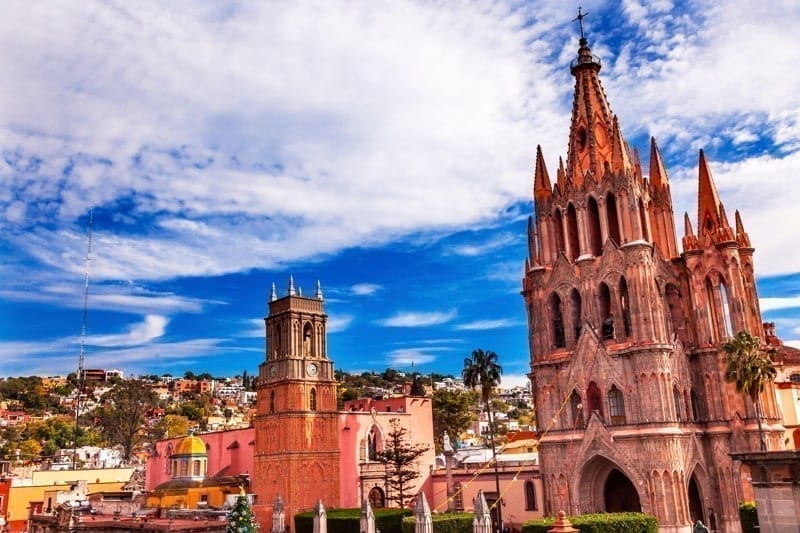 Alamy/Wiliam Perry
Among Mexico's colonial cities, San Miguel de Allende is often considered the best and the finest… as evidenced by the thousands of expats who now call it home. Its magnificent historic center is mostly level—great for walking—and full of delights for visitors and residents.
The quantity of first-class restaurants and fine shopping venues per block is probably unmatched anywhere else in Mexico.
Start Your New Life Today, Overseas
A world full of fun, adventure, and profit awaits! Sign up for our free daily e-letter, Overseas Opportunity Letter, and we'll send you a FREE report on the 10 Best Places To Retire In Style Overseas Today
Tulum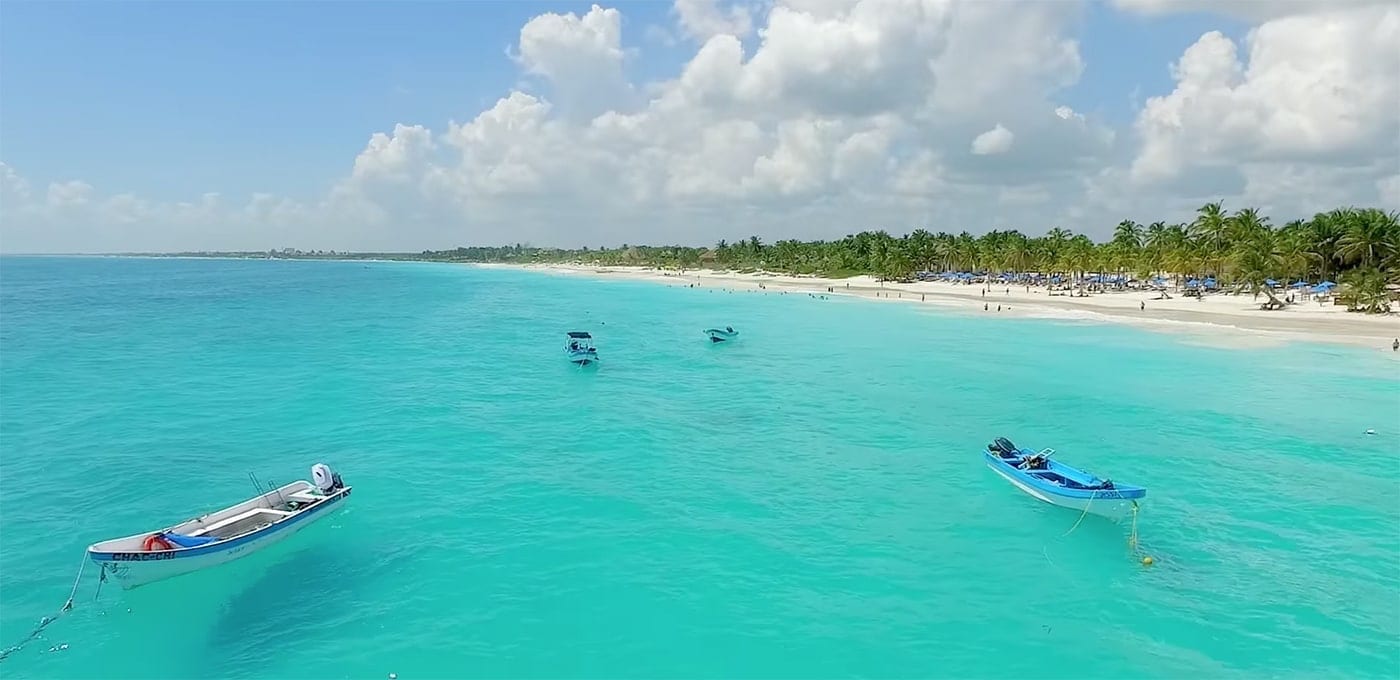 Wikimedia Commons/Jota Hache
Located in Mexico's Riviera Maya is the town of Tulum. With a population shy of 20,000 people, this is a quaint but up in coming location.
And, if you want to live in Mexico for the beaches, reefs, and golf courses then the Riviera Maya is for you. Tulum is south of Cancun and Playa del Carmen and in the path of progress for development along the coast.
If you are looking to live in Mexico, we recommend trying on one of these top destinations for size.
Why Living In Mexico Is An Easy Option For Expats
Panama has been called a halfway house for American expats… but I disagree.
Mexico is a far easier transition for gringos headed south of the border.
For those who aren't ready to launch themselves into a truly foreign culture, who want some familiar comforts, reliable services, and to be able to get by in English… Mexico is the ticket.
It's estimated that more than 1 million Americans and 500,000 Canadians live in Mexico, part- or full-time… and with good reason.
The highly Americanized culture is only one of the attractions.
Mexico's proximity to the United States and Canada is another big plus for the many retirees living there who want to make trips back home to see grandkids every now and then. Plus, the excellent infrastructure makes living easy, residency is straightforward, the county's got many great lifestyle and climate choices, and property is affordable, as is the cost of living.
I lived full-time in Panama seven years, and I have been traveling throughout Latin America since I was toddling. It's been a long time since I'd spent time in Mexico, though, and, until my most recent visit, I had forgotten just how well appointed it is.
The roads are wide, well paved and maintained, properly painted, lit, and signed. What's more, drivers are polite and respectful. If you haven't spent a lot of time driving in Latin America, these things may not seem notable, but in many countries outside North America and Europe roads can be dangerously poorly maintained and drivers can have little understanding and less interest in following the rules of the road.
Even Panama City—an otherwise modern city in many ways—has deplorable inner-city roads. Outside the city, the Pan-American Highway is decent—though poorly painted and unlit—but any offshoot is as likely to be dirt as it is to be paved.
I had never noticed before living in Panama how valuable road reflectors are… especially in the absence of road lights. (FYI, Mexico has both.)
If you have car trouble while on the road, you'll be glad to know that Mexico has a helpful government program called Ángeles Verdes, trucks that police the highways looking for drivers in trouble.
Such government initiatives illustrate how well organized the country is; most countries south of the border could never wrangle the oversight to implement a highway safety patrol program.
Start Your New Life Today, Overseas
A world full of fun, adventure, and profit awaits! Sign up for our free daily e-letter, Overseas Opportunity Letter, and we'll send you a FREE report on the 10 Best Places To Retire In Style Overseas Today
Lots Of Familiar Brands—And Franchise Opportunities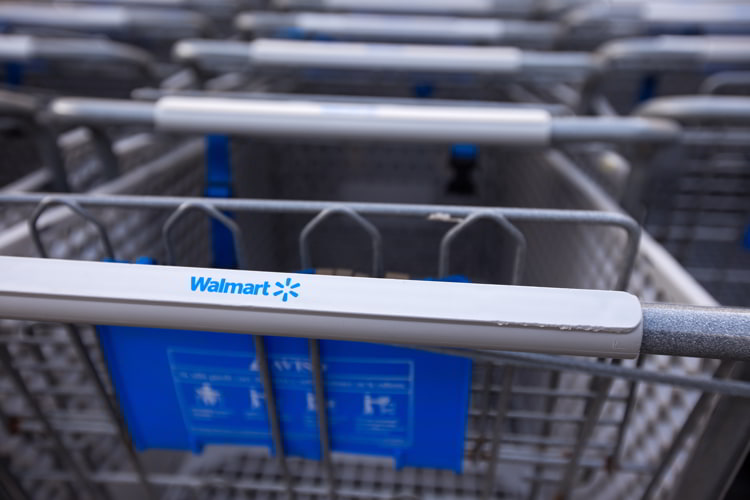 While Panama City has a few imports from the United States, Mexico has more and in greater volumes. Throughout the country you'll find plenty of familiar places to shop and eat: Chili's, 7-Eleven, Jimmy John's Sandwiches, Starbucks, Sears, Walmart, Home Depot, Costco, Sam's Club, and nearly every fast-food joint you could think of…
All are available to you not just as a consumer, but also as a business owner. A franchise is a viable way to earn an income in Mexico.
Mexico is typically thought of as a primo retirement destination—which it is—but plenty of expats here are also making a living and raising families.
Many expats start businesses, including schools, restaurants, bars, real estate services, franchises, and more. Or they work remotely, consulting online for U.S. or European clients.
Already an affordable place to live, Mexico is even more so right now thanks to the current exchange rate between the peso and the U.S. dollar.
Coming from Panama (which uses the U.S. dollar) for my recent scouting trip on Mexico's Yucatán coast, I found that my greenbacks went far indeed.
I rarely spent more than US$15 on a meal and drinks, even though I was usually eating in tourist hotspots, and decent hotels can be found for less than US$30 a night.
Expats tell me that outside the tourist zones you can get a great dinner for US$10.
Medical care in particular is significantly less costly than north of the border, as is the overall cost of living.
Start Your New Life Today, Overseas
A world full of fun, adventure, and profit awaits! Sign up for our free daily e-letter, Overseas Opportunity Letter, and we'll send you a FREE report on the 10 Best Places To Retire In Style Overseas Today
Get By In English While You Brush Up On Your Spanish
English is so widely spoken in Mexico it could be an official language. I don't think I met a single Mexican who didn't speak at least some English—even when I started the conversation in Spanish.
Outside the major cities and tourist regions you'd want to know a little Spanish, but you really can get by in English in this country for the most part.
While those in the tourism industry in Panama City speak English (again, my longtime home and therefore my first point of comparison), others in the city don't, and outside the city it's rare to find proficient speakers.
Start Your New Life Today, Overseas
A world full of fun, adventure, and profit awaits! Sign up for our free daily e-letter, Overseas Opportunity Letter, and we'll send you a FREE report on the 10 Best Places To Retire In Style Overseas Today
Safety In Mexico
Safety is a concern for many when they think of Mexico, but this is a huge country (about three times the size of Texas) and the drug cartels are active only in parts.
And keep in mind that drug cartels are active in parts of the United States, too. No country is 100% crime-free.
The Riviera Maya is one of the country's top lifestyle and retirement options. From Cancún all the way down to Tulum this Caribbean coastline is pleasant and welcoming, with friendly police stationed generously throughout.
Puerto Vallarta, on the country's Pacific coast, is an incredibly safe city and offers a high-quality lifestyle. San Miguel de Allende is a charming, safe, colonial city in the center of the country.
Again, nowhere is 100% crime-free. But if you exercise common sense—don't leave purses open, watches on the beach, doors unlocked, or wave your camera about—you should be fine.
2 Coastlines… And A Whole Lot In the Middle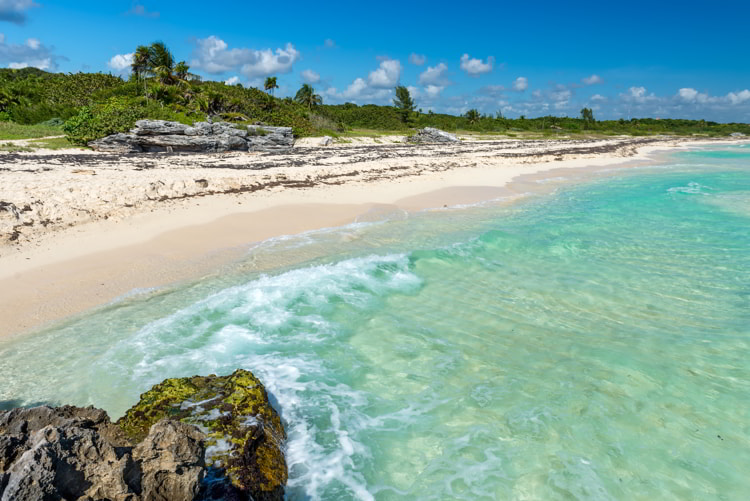 The regional examples I mention above are just a few of our favorite destinations in Mexico. But, as I said, Mexico is a huge country with many different lifestyles on offer.
It boasts a geography few other countries in the world can compete with, with extensive coastlines along both the Caribbean and the Pacific, as well as great mountain towns offering low-humidity, temperate-climate options.
Whatever climate or lifestyle you're looking for, Mexico's surely got it.
Mexico Is An Accessible Retirement Option
Your cost of living will depend on where in the country you choose to live. Less developed areas are more affordable than well-established expat havens like Puerto Vallarta.
In Tulum, for example, a less developed town on the Riviera Maya, a couple could live well on US$1,500 a month, including rent.
The same budget would serve a couple living in the colonial mountain town of San Miguel de Allende.
A family of three in Playa del Carmen (a developed beach town about 20 minutes from Tulum) says they spend between US$1,000 and US$1,500 a month.
Only a couple hours' flight from the United States or just a drive across the border, Mexico is an easy choice for Americans. You could move here with a U-Haul, if you wanted.
Canada is a bit farther away; the shortest flight time from Canada to Mexico is just under four hours. Still, this is the closest warm-weather option for Canadians that doesn't have you living under the supervision of Uncle Sam.
Why go farther when everything you want is right next-door?
Kat Kalashian
Editor, LIOS Confidential