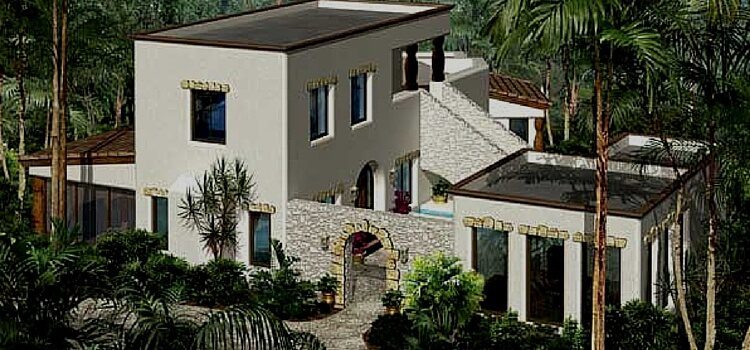 Property And Real Estate In Mexico
There is a lot of misinformation about whether foreigners can own property and real estate in Mexico. The simple answer is yes, but there are different ways to hold title, depending upon the property location, type of use, and whether financing is involved.
While foreigners may hold fee-simple title in their own name, fideicomisos (trusts) are also commonly used when there is financing involved or for purchasing using your IRA or 401k. Foreigners may also establish a Mexican corporation, which can own property. However, this is only to be used for business and commercial applications and is not allowed for holding title to a personal residence.
Mexico real estate purchases by foreigners are almost always cash deals, although we're seeing the first offering of financing for foreigners—the lender is an American bank in collaboration with a Mexican bank. Loans can be made in U.S. dollars, euros, or pesos, although the peso loans are only available for foreigners with the FM2 or FM3 visas and income in Mexico. For loans in U.S. dollars, the minimum amount is US$100,000, at 20- to 30-year terms, and the interest rate, depending on your credit score and documentation, could be as low as 5.25%; a rate of 6–7% is more common. No extra collateral is required since the property you are purchasing is the collateral. The minimum down payment is 30% of the larger of the purchase or appraised price.
Unlike most of Mexico, Puerto Vallarta has a Multiple Listing Service, called MultiList Vallarta. It provides over 2,000 property listings for the Puerto Vallarta and Riviera Nayarit area. There are plenty of English-speaking real estate agencies and agents in Puerto Vallarta, including Prudential California Realty-Vallarta Division and Tropicasa Realty, among others, so language is not a problem. In addition, property prices in Puerto Vallarta are usually listed in U.S. dollars. (In fact, you are unlikely to see properties here with prices listed in Mexican pesos unless you get well off the beaten track.)
The Mexican government, through its FONATUR tourism development agency, has a seriously sound track record developing little stretches of this country's coast. All interested investors have to do is to pay attention to where FONATUR is moving next to cash in.
Foreigners cannot own real estate in Mexico within 100 kilometers of international borders or within 50 kilometers of the coastline, except through a fideicomiso.
From New York City To Off-Grid In The Jungles Of Mexico I am sitting in a palapa, a grass…
Read More...
This Deal Stinks! How To Recognize A Bad Property Buy In Europe Over the past three weeks that I've…
Read More...
What Alex And Greg Like Best About Their New Life In The South Of France Alex and his partner Greg…
Read More...
Your Dream French Country Life For As Little As 69,000 Euros It can change names as many times…
Read More...