Year-round sunshine and clear blue waters… What more could you want from an island escape?
Well, I always look for more.
When I consider any overseas location, it's with two principles in mind…
The first is: does it help with my "Plan B"? In other words, could I live there if things went bad somewhere else?
The second is: can I profit? Is there some opportunity to protect or grow my wealth?
The Mediterranean island of Cyprus fits well with both criteria. And that's rare.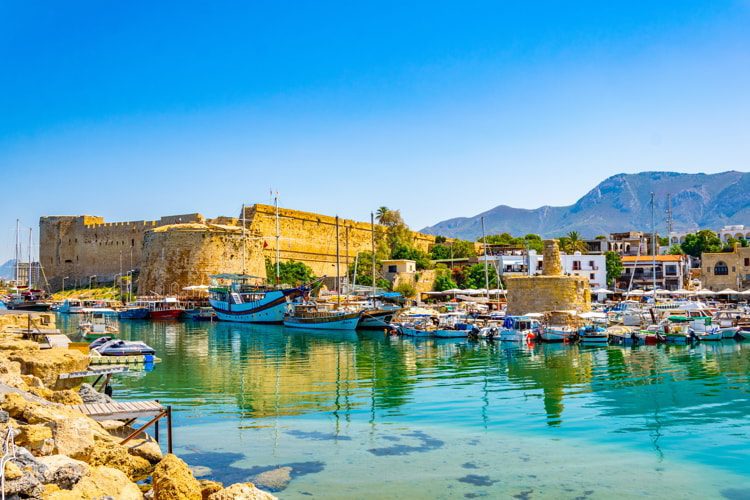 Formerly a British colony, English is widely spoken here, and it's easy to do business. It also offers a welcoming expat community, a rich culture, and a low crime rate…
Cyprus has all this and a lot extra.
In short, Cyprus is an A-level Plan B destination. A haven where you can escape the turbulence elsewhere.
But Cyprus is also a place where you can make a healthy profit today.
There are opportunities here, in one particular part of the island, that I haven't seen in years…
Here's my two-step Cyprus play, in eight words: citizenship in the south, profit in the north.
Let me explain…
Path To A Citizenhip And A Passport
Cyprus has two administrative regions, north and south.
The Republic of Cyprus, in the south, is a member of the European Union.
This means that if you gain residency and move here, you can ultimately be entitled to Cypriot citizenship and a Cypriot passport—which is an EU passport.
You'd have a permanent right to live and work in any of the EU 27 countries. That's a lot of options when it comes to your "Plan B"…
Establishing residency in the Republic of Cyprus is about as easy as it gets.
The simplest route is the Category F Permit. This is what I refer to as a "self-sufficiency option." As long as you can prove an income that will support you in the country, you'll be granted residency.
You don't need to apply for this visa before arriving in Cyprus. You can just land in the country on your tourist visa and extend it for up to a year while you apply for permanent residency.
To apply, you'll need to either purchase a property (of any value) or sign a rental contract of at least one year.
You'll also need to prove that you have a steady income, from a source outside of Cyprus—it can be from a salary, stocks and shares, dividends, a pension…
The yearly minimum is 9,568 euros, plus an additional 4,613 euros for every dependent on the application (spouse, children, etc.)
Yes, that's right—you can retire on this paradise island for less than 800 euros per month (US$871 at today's exchange rate)…
The downside is that the process is slow. It can take up to two years to receive your approval (note, though, that, during this time, you can leave the country without penalty).
The good news is that this route gets you immediate permanent residency. No renewal is required, and you only need to visit the country once every two years to maintain your status.
There is another option, if you don't want to wait the two years… You can apply for the Cyprus Golden Visa.
With this program, you fast-track your residency by purchasing property worth at least 300,000 euros (plus tax). The investment can be split between two properties.
You must prove an annual foreign income of at least 30,000 euros, plus 5,000 euros for each dependent child and 8,000 euros for each adult dependent (spouse and parents).
Going this route, the process usually takes just a few months.
Again, you'll be granted immediate permanent residency.
As a permanent resident, you are eligible to apply for citizenship after five years… or 1,825 days… of living in the country. You must have remained in Cyprus continuously in the year prior to applying.
Believe me, it's not that hard a task—living on a subtropical island with 340 sunny days per year, ample cultural events, and even a ski resort high in the Troodos mountains… (This is one of the few places in the world where you can ski in the morning, and take a dip in the sea in the afternoon…).
Citizenship through the naturalization route described above is generally granted easily.
But you will need to pass an interview about Cypriot culture and current affairs.
After several years in-country, that will be an easy task, I'm sure…
And then you'll have your EU passport.
Path To Profits
Northern Cyprus, a separate region covering about one-third of the island's territory, is not a member of the EU.
And that has brought its own advantages…
Business continues as usual on both sides of the open border, and residents and vacationers travel freely…
Northern Cyprus has a quieter way of life than the south… Development has been less extensive…
It boasts a long and beautiful coastline and a recently upgraded international airport.
A peaceful dispute between the Greek Cypriots, the EU members, in the south, and the Turkish Cypriots in the north, has kept the island divided…
And it's kept the north from developing at as quick a pace as the south.
But that's changing.
Opportunities On The Horizon
Long an overlooked European outpost, Northern Cyprus is now coming into its prime.
New hotels are popping up along its golden beaches, as well as luxury marinas, five-star resorts, world-class golf courses, and casinos (including the largest in Europe).
Condé Nasthas called Northern Cyprus "The Hottest Island on The Med"… andUSA Todayclaims it's "the next big under-the-radar vacation destination."
Tourist arrivals to Cyprus hit a record 4.12 million in 2019… Post-pandemic, tourist numbers in 2022 were already up more than 50% on 2021…
And we have an opportunity to profit on real estate here.
Because prices in the north remain low—for now. But they're fast converging with the more developed south…
The Northern Cyprus real estate market is one that I haven't seen in years. You can buy almost anything and expect to make money, whether it's through rental yields, appreciation, or both.
I've been paying close attention to Northern Cyprus and its unsung sandy shores. And I've worked to establish a network of contacts on the ground.
With their help, I have identified, hidden away along the island's 400 miles of unspoiled coastline, an investment play that's right now at the top of my list.
You can snap up beach property for under US$100k, and net rental yields as high as 10%.
See the deal I have for my readers here.
In Northern Cyprus, you become eligible for residency after you've initiated the purchase of a piece of property. You can qualify even before the property is paid off.
While a passport from the Republic of Cyprus would be a useful one to have, since it's an EU nation, a passport from the north is not such a useful document.
But the north has other charms…
Northern Cyprus is poised to be Europe's next big vacation hot spot… and global-minded investors have a window of opportunity to take a position before that plays out.
Sincerely,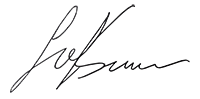 Lief Simon
Editor, Offshore Living Letter