La Paz in Mexico is the capital of Baja California Sur. La Paz is generally used as a location to get to beach resorts in Cabo San Lucas.
With a population of around 300,000 people, it is a charming city with a vast history and culture. You can enjoy the pleasant seaside promenade, international art, colonial architecture, and plenty of local cuisines and high-end restaurants.
With plenty of ocean view and sometimes gray whale sightings, La Paz, Mexico, is a great place to visit and move to. Here is everything you need to know about La Paz in 2023.
Cost Of Living In La Paz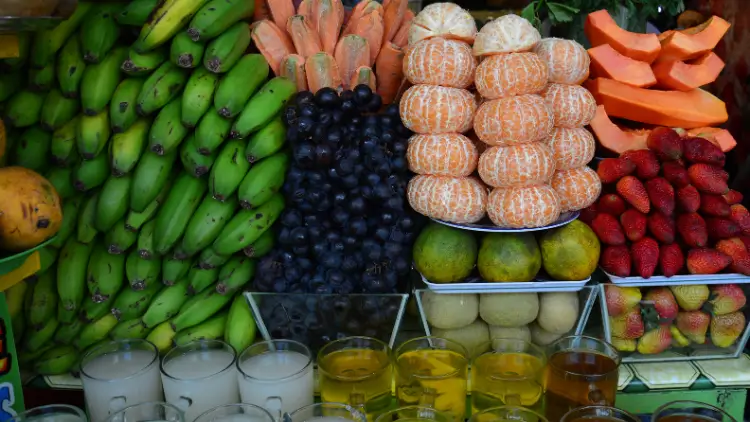 The cost of living in La Paz, Mexico, is affordable, even on a budget. A single person can expect to pay about US$670 (including rent) per month. A family of four can see their monthly expenses be about US$1700 (including rent).
Life in La Paz is more expensive in the city center. Within the city center, for a one bedroom you pay about US$480 a month and for a three bedroom, about US$930 a month. Outside of the city center, a one-bedroom apartment costs about US$200, and a three-bedroom apartment costs about US$470 per month.
If you are more interested in buying, the price per square meter for an apartment outside of the city center is about US$505. For an apartment within the city center the price per square meter comes out to about US$950.
Getting around La Paz, Mexico, is simple. Most places are accessible by foot, and bus and taxi services are available. While most people choose to go by foot, for reference a taxi ride starts at a little over US$2, and adds about US$2.50 for every mile driven.
Basic utilities (electric, gas, cooling, water, etc.) come out to about US$50 a month (for an apartment of about 85 square meter). Internet service costs on average about US$30 per month.
You can get a meal at an inexpensive restaurant for about US$12. This would be local cuisine, but not from a food cart. If you are living on a budget then cooking at home or food carts are the way to go.
For a nice three course meal for two, this would set you back about US$60.
It is easy to see how cheap La Paz is when you realize that a gallon of milk costs a little less than US$6, a loaf of bread is around US$1.50, and a dozen eggs are less than US$2.
It is easy to live in La Paz on a budget, and you would still lead a more comfortable life than you are right now for the same amount of money. Once you find the right grocers, set up a routine, and partake in free leisure activities, you will be set.
If you are looking to splurge on entertainment, you still barely set your wallet back.
If you are looking to join a gym, it is only US$40 a month. If you enjoy tennis, you can rent a court for US$10 an hour. If you want to sit back and watch the latest movie releases, a ticket only costs about US$5.
There are plenty of other things to do in La Paz, Mexico, and every one of them is possible on a budget.
Start Your New Life Today, Overseas
A world full of fun, adventure, and profit awaits! Sign up for our free daily e-letter, Overseas Opportunity Letter, and we'll send you a FREE report on the 10 Best Places To Retire In Style Overseas Today
Things To Do In La Paz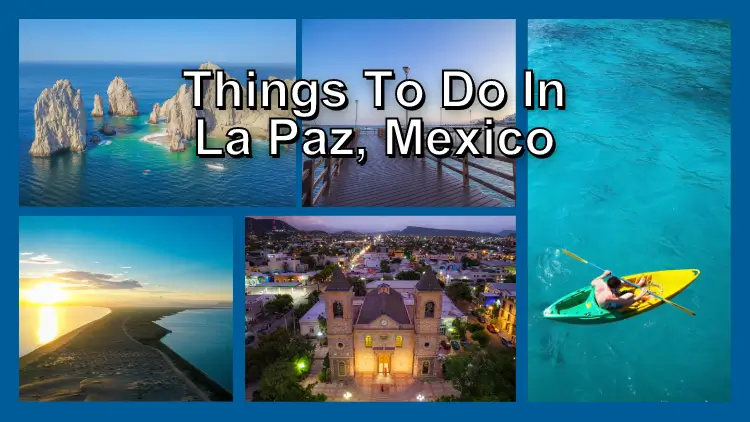 You have plenty to do in La Paz. Even if you are just looking to make La Paz your home base and visit the surrounding areas like the beach resorts at Cabo San Lucas, you will still enjoy your life in La Paz. There is always something to do in this charming little city.
First and foremost are the beaches. The best known are Playa Balandra, Tecolote Beach, Pichilingue Beach, and el Coromuel Beach. They are all between 30 minutes and an hour's drive from La Paz city center. If you are looking for clear blue waters, white sandy beaches, and plenty of ocean fun, then you should move to La Paz and enjoy all it has to offer.
If you head down to the water side in La Paz, you will find a beautiful seaside promenade and pier, or Malecon. You can ride a bike, take a leisurely walk, or just sit with a book and enjoy the view. You will find plenty of great restaurants and local eateries along the promenade with gorgeous views. Sometimes you can even spot gray whales off in the distance.
If you are into snorkeling, fishing, and aquatic activities, then La Paz, Mexico, is an ideal destination for you.
You can take a trip (guided or unguided tours) to Isla Espiritu Santo (Holy Spirit Island) and bask in the animal life, gorgeous coves, and breathtaking cliffs.
If you are not feeling like paddle boarding, kayaking, or heading out on the water that day, then check out all the outdoor and off-road fun just waiting for you.
Some tours take you on ATVs throughout the surrounding areas. You can go sand boarding in the dunes of Mogote.
If you want to take a break from the outdoor lifestyle and water activities, then you should visit the Museum of Anthropology and History of Baja California Sur. It is a quaint little museum, but with a large personality and great exhibits. If you are trying to learn more about La Paz and its region, then you should take an hour or two to walk through the museum. You must make an appointment, but the museum does not make you pay for the tour guide who is well versed in art, history, and the exhibits.
You should also check out El Serpentario de La Paz (the Serpentarium of La Paz). This little zoo (mainly for reptiles, amphibians, birds, insects, and some small mammals) offers an up close and personal approach to learning about the indigenous wildlife.
Wonderful restaurants for you to try out abound, and La Paz has a nightlife scene like no other. In the quaint little city of La Paz, Mexico, you can go from a nice drink in a park with friends, to a rowdy club scene. The choice is yours.
Start Your New Life Today, Overseas
A world full of fun, adventure, and profit awaits! Sign up for our free daily e-letter, Overseas Opportunity Letter, and we'll send you a FREE report on the 10 Best Places To Retire In Style Overseas Today
Moving And Visas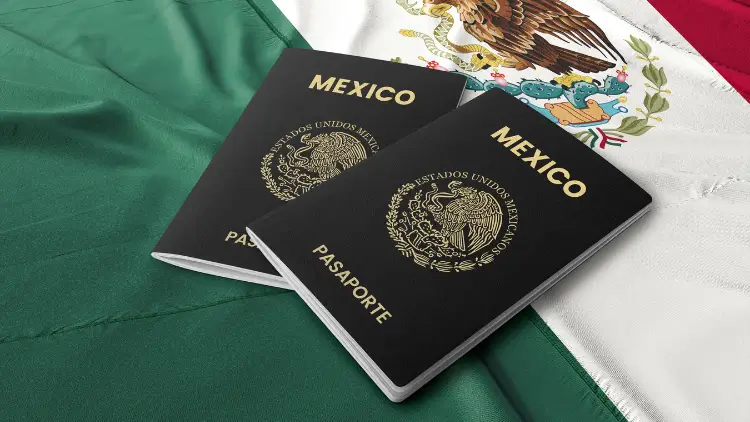 Moving to La Paz, Mexico, can seem like a daunting affair. Considering the low prices, the natural beauty, and bounty of things to see and do in La Paz, the the lifestyle is hard to resist.
To get to La Paz, you can land in the La Paz International Airport Manuel Márquez de León. It is about a 10- to 15-minute ride to the city center from there. You can either take a shuttle which is US$14, or a taxi which will cost between US$15 and US$20.
Once there you just have to sit back, relax, and enjoy your time in La Paz.
If you are only planning on visiting La Paz, Mexico, for less than 180 days, then you can enter on a tourist visa without any hassle. If your plan is to move to La Paz, Mexico, then you should start applying for a temporary residency visa at your nearest Mexican consulate.
A temporary residency visa is given to you based on any number of reasons. You can get one through family connections, investment, humanitarian or volunteer work, temporary jobs, etc. Mexico mainly wants to determine whether you are economically solvent.
To be determined as being economically solvent, you need to have a monthly income of at least US$3,275 over the last 6 months (some consulates request a 12-month verification). Another possibility is that you have savings of at least US$54,600 over the last 12 months.
If you own a house in Mexico or have made a capital investment, you may also apply for a temporary residency in La Paz and Mexico.
Weather In La Paz

The best time to visit La Paz, Mexico, is from mid-February to late June, or from mid-October to late December. The summers are long, humid, and hot, while the winters are short, dry, and cozy.
It is hot throughout the year, occasionally reaching cool, breezy temperatures. The temperatures range from 53°F to 97°F (12°C to 36°C). Be sure to pack for warm beach weather during the summer and cool autumn weather in the winter.
The hottest month is July, with May to October being the hottest time of the year in La Paz. The coldest month is January, with the whole winter season being the coldest of the year.
There is cloud coverage throughout the year, with the clouds getting thicker around August. The clear part of the year lasts from April to July.
It does not rain a lot in La Paz. It rains the most in August, when the chance of precipitation is about 26%.
La Paz is incredibly sunny, so remember to wear lots of sunscreen and try your best to keep to the shade.
When you feel like getting into the water, it is good to note that the water is at its warmest from July to November, reaching its peak in September at around 84°F (29°C). The water is at its coldest from January to May, reaching its lowest temperatures in February at 69°F (21°C). Either way, the water is always inviting, and it's never a bad time to go for a swim.