It's one of the most common questions we hear from people considering a move south of the border… "Is Mexico safe?" Of course, we hear this same question from people thinking about retiring to Colombia, or Panama, or Belize, or several places in Europe or Asia.
The short answer is… no country in the world is completely safe, but most countries have many safe places where expats can live comfortably and securely. Also, rest assured, we won't ever recommend a dangerous place or somewhere your health and wellbeing are at risk.
Lee Harrison, our Latin American correspondent currently residing in Mexico offers first-hand knowledge of the situation on the ground. He recently reported, "In the United States, the violence in Mexico gets a lot of press coverage, and one could get the impression that Mexico—a huge country—is the same everywhere."
Just like every country in the world, one area of Mexico can be very different from another, and we don't recommend a quality lifestyle in the entire country. However, as Lee notes, "The highest U.S. death rates are in St. Louis, Baltimore, and Detroit. But that's no reason not to settle in Vermont, New Hampshire, or rural Pennsylvania. Most of the 1.5 million Americans and Canadians who live in Mexico know the best places to live. If we felt we were at risk, we wouldn't stay."
So… Is Mexico Safe?
While our neighbors to the south might have a bad reputation for violent crime, foreigners are rarely the intended targets. Like most places, the majority of crime in Mexico revolves around drug cartels and gang rivalry, not random attacks on tourists or expats.
Country-wide statistics don't tell the whole story. The majority of violent crime occurs in border towns where drugs are exchanged and large Mexican cities have the same crime issues as every other large city in the world. In early 2020, Mexico was rated a Level 2 – Exercise Increased Caution country by the U.S. Department of State. Other countries rated Level 2 at the same time included France, Germany, Italy, and the United Kingdom.
The Safest Places to Live in Mexico
Tourists continue to flock to Mexico each year, even throughout the COVID pandemic. Before 2020, more than eight million Americans visited Mexico each year, and a 2019 census reported that 1.2 million American and Canadian expats call Mexico home.
Expats are mostly drawn to the beach areas for the amazing weather, crystal-clear Pacific Ocean or Caribbean Sea, the lower cost of living, and the relaxed way of life. Inland destinations draw expats for the rich cultural history and gorgeous scenery. Many of these places are also tourist destinations with lower crime rates. Instead, pickpocketing and petty theft are the largest concerns.
The most popular and safest places to live in Mexico include Cancun and Tulum on the Caribbean coast, Cabo San Lucas and Mazatlán on the Pacific side, and Lake Chapala and San Miguel de Allende in the interior. We don't recommend border towns such as Tijuana or Laredo as retirement destinations.
Mexican Safety Tips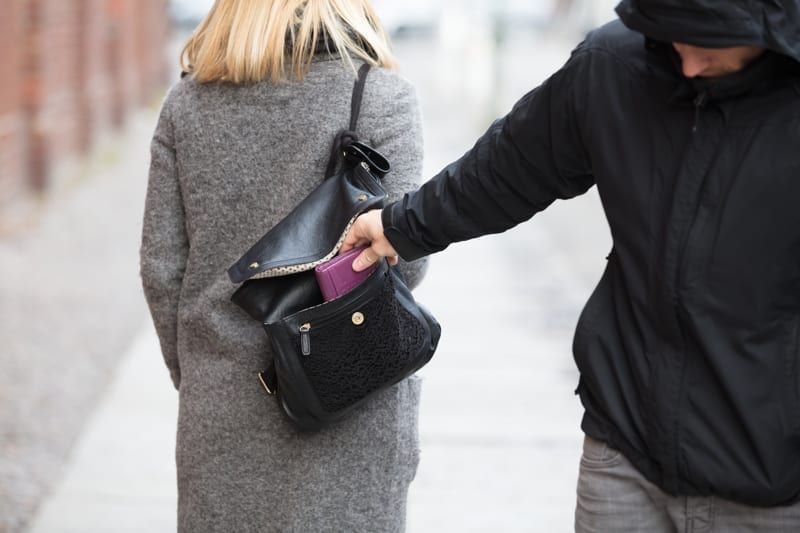 Similar to any tourist area or large city, the following tips will help keep you safe and secure in the Mexican expat havens we suggest.
Know your surroundings and choose a safe neighborhood to live and frequent.
Don't participate in questionable activities such as drugs, prostitution, or gang involvement, and don't go to places where these activities are known to occur.
Don't walk alone at night, don't visit bars or clubs alone where your drink could be spiked, don't go down alleys or dark streets alone.
Be aware of those around you, especially in crowds, and protect your belongings in zipped pockets, a cross-shoulder bag, or a money belt. Don't flash large amounts of cash or fancy jewelry. Don't draw the attention of pickpockets or thieves looking for a quick grab.
Don't be a hero if someone tries to rob you. Surrender your phone or cash, don't fight them.
Use authorized or registered taxis and rideshare companies with registered drivers. Do not drive alone on dark desert highways at night.
Health tips: don't drink the tap water, or brush your teeth with it, or wash your produce in it. Also, be careful of where you swim since some Mexican beaches can have dangerous conditions such as riptides.
Mexico Can Be a Safe Place to Live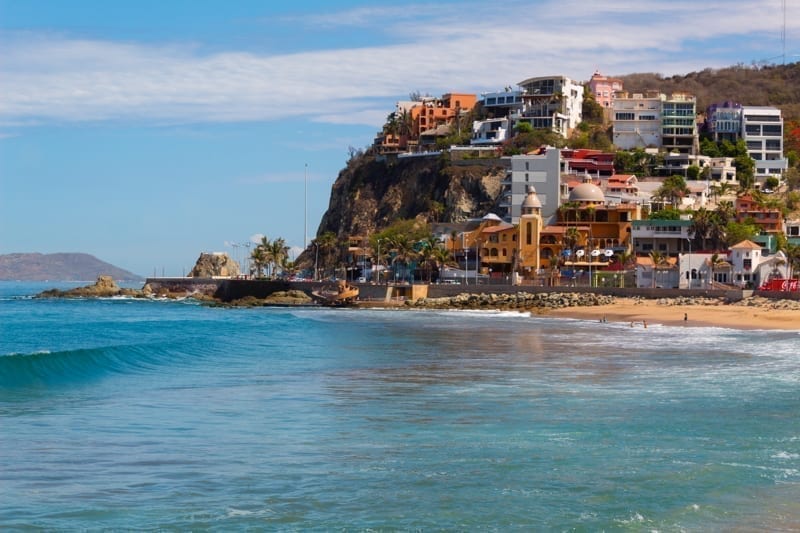 With so much to offer, Mexico is a country many expats love to call home. Just like most places on our planet, you should always exercise caution to protect yourself and trust your instincts when you are in an uncomfortable situation.
While we can't recommend everywhere in Mexico for quality retirement and expat living, if you stick to the best places we do suggest, you should enjoy a great standard of living at a lower cost, with amazing natural beauty and welcoming locals.