Not any one place in the world is completely safe, but these are our picks for the places where you will find the most peaceful retirement. Plus, not only are these countries safer than most in the continent, but you will find a low cost of living, great property values, welcoming locals, and established expats communities.
1. Portugal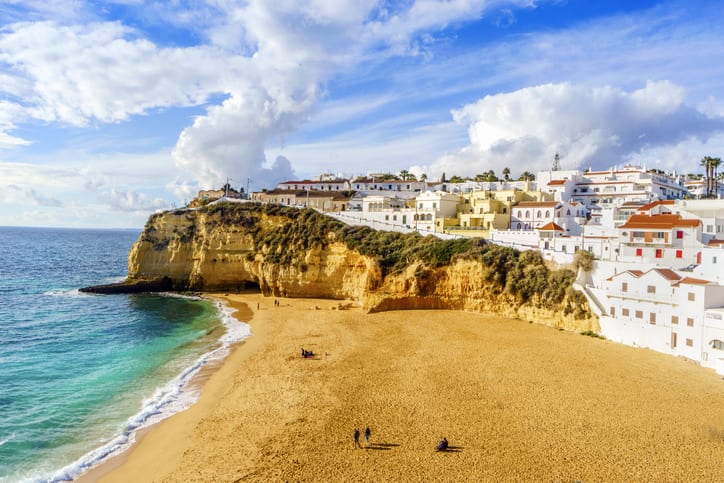 Because it has Europe's best beaches, Europe's best golf courses, and one of Europe's friendliest folk, Portugal's Algarve is the chosen retirement destination for more than 100,000 resident expatriates from around the world. Making friends is easy, both with the locals and the expats.
An estimated 50,000 of Portugal's more than 100,000 resident foreigners are reportedly British. The fact that a near majority of expats are Anglophones means meeting people is easy—and means that most Portuguese speak English pretty well.
Portugal is ranked as the third safest country in the world by the Global Peace Index. If you want to retire in a safe destination, where you could also get a home for a fraction what you could afford in North America and enjoy a low cost of living… this is the place to be.
It does not mean it is free of all dangers, there is still a risk of petty crime such as pickpocketing. But this you will find anywhere you go.
You just need to keep your personal items in sight. Pickpocketing is mostly a problem in Lisbon, as it is a highly touristic area of Portugal.
Still, crime rates, harassment, and discrimination are low in Portugal. Even catcalling is illegal.
If you are concerned about getting pickpocketed while using public transport, you could opt to not get in buses that are too crowded or choose to use uber.
Statistics show that crime in the already-safe Portugal is falling steadily, and this can be attributed to several factors, including an increase in police during the busy summer months. Beware of parking your car in busy lots by the beach. Theft of and from cars is common. Check out the Safe Communities Algarve Facebook page for more details about crime prevention initiatives in the region.
And if you're concerned about natural disasters…
Locals report that this risk is low. You probably won't have to worry about hurricanes or tropical storms, although Portugal is in an earthquake zone. However, there hasn't been a major quake since 1980.
2. Malta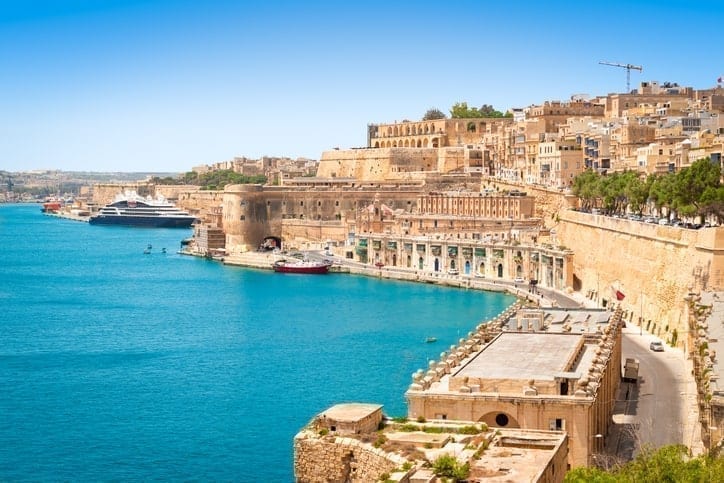 A string of small islands in the southern Mediterranean makes up Malta. One of the tiniest countries in Europe, it also has the tiniest capital: Valletta covers less than a square kilometer… but what Superbissima (Latin for "Most Proud") lacks in size, it makes up for in lifestyle…
Valletta is full of buildings that give evidence to Malta's colorful history. The country is home to some of the oldest human artefacts in the world, some of which predate the Egyptian pyramids and Stonehenge.
It's been occupied by various groups throughout its existence, from the Phoenicians to the Byzantines, the Ottomans to the Knights of Templar… all have left their mark on the place.
With its position as a key trading and transport point in the Mediterranean, its popularity as a tourism hub, and its military and colonial history, the Maltese are used to having a large expat population. They are a welcoming people, and, with no language barrier, it's easy to slip into life here.
There are several expat groups that can help you find your place and get active in the community. Living in Valletta, or any area of the country, you'd be able to find and make friends easily—be them British, Hungarian, Italian, Maltese, or several other nationalities.
Valletta has an extremely low crime rate… You're unlikely to fall victim to even petty crime here or anywhere else in Malta. At worst, the occasional taxi driver will attempt to overcharge you, but even this is highly unusual.
The only real danger here comes from other foreigners. During the summer, Malta hosts thousands of packaged-holiday tourists, mostly from Britain. Some are well-behaved, but many of the 20-somethings that converge on Paceville (a neighborhood of St. Julian's) get rowdy after too much drinking. However, by steering clear of the area after dark, you won't even know they are there.
There are usually no natural disasters happening in Malta, but the island has a natural rock structure and large portions of land is covered in tarmac and cement. This makes for heavy flooding even with short rains, which causes chaos and traffic jams.
3. Cyprus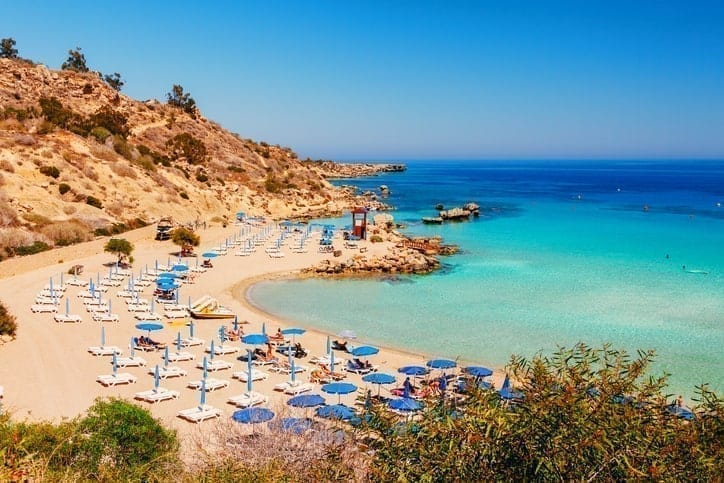 Cyprus might be a small country but with a rich history spanning more than 10,000 years—making it one of the oldest civilizations in the Mediterranean. You can find here a myriad of museums, historical sites, monuments, and galleries. Because of its unique geographical position, at the crossroads of three continents, the country is a multicultural, multilingual, and multireligious place.
With incredibly low crime rate, Cyprus is regarded as one of the safest places in the world.
As with the other countries mentioned, the biggest concern here occurs mostly during the holidays and summertime. Pickpocketing occasionally happens and the theft of valuables if left unattended. If you have a car, do not leave anything in plain sight.
Taxis and other types of public transportation are safe, they are reliable and modern vehicles are used.
4. Greece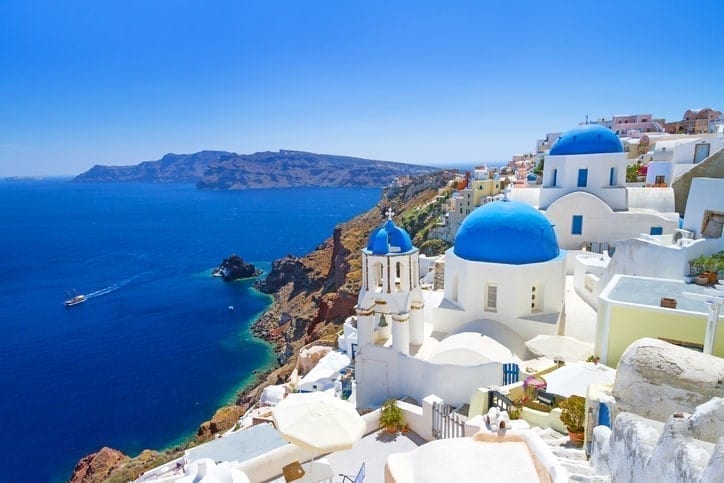 In Greece you'll find some of the friendliest people, with a culture based on the highest respect for their families, and especially, their elders. This is clearly shown in their disciplined reaction to their government's measures toward the global crisis.
In this Mediterranean country you'll find great weather and mostly sunny skies year-round, and the cost of living is significantly less than in many of its European counterparts.
Petty crime exists, but pickpocketing is even more uncommon than in other European countries. Usually only in big cities like Athens will you encounter this problem, but with simple precautions you should be able to avoid this.
This Mediterranean country is very welcoming toward tourists and expats, so it is unlikely you will encounter any type of hate crime.
Protests and demonstrations are common in this country, and sometimes can escalate to violence. Just beware of this and stay out of harms way when this happens. This is more common in the big metropolitan areas and near university campuses.
Natural disasters are also very uncommon in Greece.
The Bottom Line
Crime exists everywhere, but these are unbeatable destinations to retire because of their low cost of living, existing expat population, active real estate market that is favorable for foreign investment… and extremely low crime rates.
To make sure to stay out of chaos way, choose to retire in less populated areas, as the risk of crime gets higher wherever the tourist wave gathers in the most.