Portugal is hot.
It's being sought out like never before, especially by Americans, for its lifestyle appeal and relatively affordable property.
Property prices have risen steadily over the past decade and spiked in the past two or three years… but they're still affordable relative to U.S. prices.
This year, the average home in the United States costs US$416,000, which is actually a US$33,200 decrease from 2022.
Despite the dip, the deals across the pond are even better. The average home in Portugal costs just 167,048 euros, or about US$180,074.
With rich culture, high-quality health care, safety, a long Atlantic coastline full of excellent beaches, and a Mediterranean lifestyle, plus easy residency policies and tax breaks for retirees, a move to Portugal is an easy sell for the average American who's struggling back home.
This, plus the momentum of its rising popularity, helps explain the 45% increase in American residents in 2022 compared to 2021.
Most property buyers are focused on Lisbon, Faro, and Porto, where prices are up 19%, 14%, and 13%, respectively, according to a new report by idealista.
But I want to clue you in to a different area of the country—one you may not have heard of despite the fact that it's abundant in opportunity, natural beauty, and unique appeal.
Comporta, The Hamptons Of Europe
Comporta is an up-and-coming locale found 90 minutes south of Lisbon in the region of Alentejo.
It's been described as the Hamptons of Europe… It's been compared to Saint-Tropez, Ibiza, and Uruguay's José Ignacio… but Comporta has an appeal that's all its own.
It features long expanses of soft, white-gold beaches, frothy Atlantic waters, and rugged scenery—scrabbly sand dunes, wildflowers, and so many rice paddies that you might think you're in Southeast Asia.
Unlike much of the Iberian Peninsula's coastline, Comporta has been spared from rapid development and is noticeably lacking in the cookie-cutter beach megadevelopments that you find elsewhere.
Instead, it comes across as a sandy outpost lost in time.
New builds are few and far between. Instead, old buildings are repurposed for modern uses. Much of the high-end housing consists of former fishermen's cottages that have been renovated and stylishly upgraded.
Comporta, Portugal, has the kind of relaxed sophistication that has some describing it as "hippie chic."
People wander barefoot along sandy tracks to the beach or meander on bicycles or in golf buggies…
Local artisans sell trendy homemade crafts… Yoga practitioners offer classes in open-air studios surrounded by rice paddies…
On top of this charming esthetic, Comporta affords a high level of privacy, which has made it popular among the rich and famous, from Madonna to Nicolas Sarkozy to Christian Louboutin.
But for a few different reasons, it remains little-known to mainstream tourism and the average expat… for now.
Get Your Free Portugal Report Today!
Simply enter your email address below and we'll send you our ​FREE REPORT — Portugal: The World's #1 Retirement Haven...
How Come You Haven't Heard Of Comporta?
Until recently, the majority of Comporta's villages formed part of a massive agricultural estate called Herdade da Comporta that dates back to the 12th century.
The estate came to be owned by the Espírito Santos, a high-flying Portuguese banking family, who in the 90s, started sectioning it off to be developed as vacation property for ultra-high-net-worth individuals.
At that time, you needed a personal connection to the Espírito Santos to be invited, and the guestlist consisted of people like Prince Albert of Monaco and Princess Caroline of Hanover.
Today, the estate is under new ownership and less sprawling than it once was… yet its air of exclusivity lives on. As does the legacy of mindful development that the Espírito Santos put in place.
Geography has also played a role in keeping Comporta low-key. It's hemmed in by a nature reserve to the north, the Atlantic Ocean to the west, and Alentejo, one of Portugal's most rugged and sparsely populated regions, to the east and south.
People are exploring new areas of Portugal as some of its most popular areas, like the Algarve, teeter towards over-commercialization. They're drawn to Comporta for its unique charm that mixes the traditional with the modern, the simplistic with the chic.
Get Your Free Portugal Report Today!
Simply enter your email address below and we'll send you our ​FREE REPORT — Portugal: The World's #1 Retirement Haven...
The Biggest Opportunity In Comporta—Last Few Units Remaining
In April, Global Property Advisor Members got first access to a new landmark resort development in Grandola, a municipality whose coastal areas are in Comporta.
The development has been conscientiously designed to emulate the countryside that surrounds it.
It will have three buildings situated around an on-site lagoon pool, and it will offer a gym and common roof terrace.
Initially, studios and one- and two-bedroom units were available… but the project has sold rapidly, and now only a few units remain.
Specifically, there's one two-bedroom unit left, including a private plunge pool and roof terrace, for 385,000 euros, and seven studios, which vary in amenities and range in price from 280,000 euros to 290,000 euros.
This is a preconstruction opportunity by a developer with a long track record in Portugal, with completion scheduled for Q4 of 2025.
Each unit also comes with its own private outdoor space.
Most importantly, the pandemic taught us how important access to outdoor space and fresh air is, and this continues to be a priority for property buyers.
A furniture package is available, as well as on-site property and rental management services, making this investment opportunity fully turn-key.
You can put your property in the rental market… or not. The investment is in a freehold title to the property, which means you can use it however you like.
Let's say, you're in it for cash flow, then you can expect returns of between 4.4% (for the 280,000-euro studio) and 5.5% (for the two-bed with the private pool).
These are solid returns for a mature market like Portugal… and if Comporta goes the way of Lisbon, Faro, and Porto, you could enjoy healthy capital appreciation on top of this.
Remember that space and new development are limited in this special part of the country, which could put upward pressure on prices as Comporta's popularity continues to grow…
Sincerely,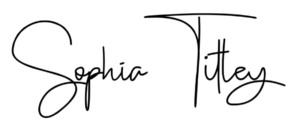 Sophia Titley
Editor, Overseas Property Alert