The best-known face of Belize is its white sand-fringed island known as Ambergris Caye… the one that Madonna dubbed "La Isla Bonita."
This little outpost in the Caribbean, just offshore from mainland Belize, is also one of the friendliest spots on Earth.
Ambergris Caye is about 26 miles long and about 1 mile wide at its widest point. You get there from the mainland by puddle jumper (that is, little airplane) or water taxi.
The heart of Ambergris Caye, San Pedro, is a quirky, comfortable little beachside town with open-air bars and restaurants, art galleries, wine shops, bakeries—businesses, services, and amenities that have developed over the past 10 years, specifically as a result of the big North American presence.
Really, San Pedro is three long blocks: Front Street (along the beach), Middle Street (between the other two), and Back Street (along the lagoon).
Simple and easy, like everything on this fun little Caribbean escape that has been ranked the number-one island in the world by TripAdvisor more than once.
Ambergris Caye appeals to the retiree who wants the Caribbean and who appreciates that this classically Caribbean spot is also affordable.
But maybe the biggest appeal of this little island is the community that has taken hold here. About 15,000 people live on Ambergris full-time, including about 3,000 expats.
Among those 3,000 are Caroline and Ed, a couple of retirees who, back in 2011, purchased a condo in San Pedro. In 2013, when their condo was finished, the couple moved from their home in Michigan to live on Ambergris full-time.
You might figure that Caroline and Ed made the move because of the weather. That they came to Ambergris to escape the cold back in Michigan.
That's why many seek out these balmy shores.
But that wasn't the case.
What Convinced Caroline And Ed To Move 

To

Ambergris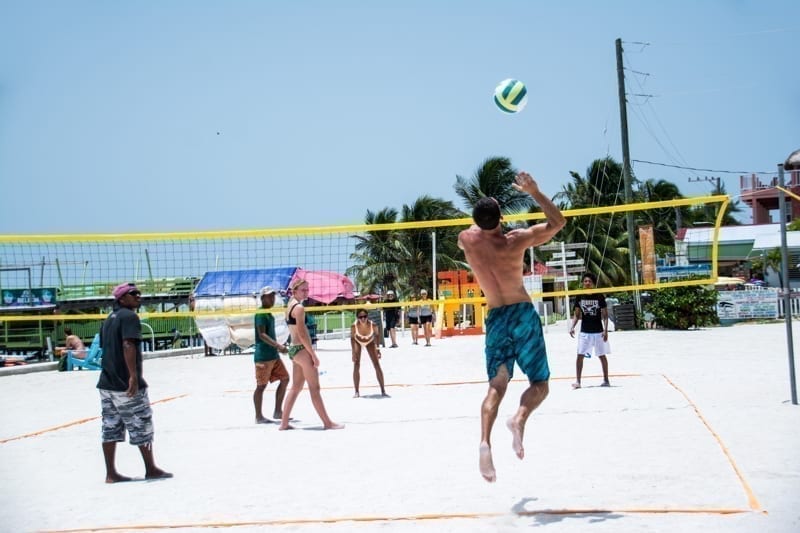 What persuaded Caroline and her husband to leave Michigan and start over on Ambergris was the experience they had on their first visit to the island.
"We came for a vacation with no thought of anything beyond that," Caroline explains. "But during that brief visit, we were won over completely by the people we met.
"We chatted with the locals and were invited to participate in local events and even to attend services at a local church. The sense of community we found on Ambergris was unlike anything we'd known in Michigan, where we grew up."
It was this openness and hospitality that convinced them Ambergris was the place they'd most like to call home.
Today they couldn't be happier. Caroline knows everyone and everything that goes on on Ambergris. She's a great lady to have around, a great friend. And she's a great example of the kind of person you meet on this island.
Your Whole Life's A Day At The Beach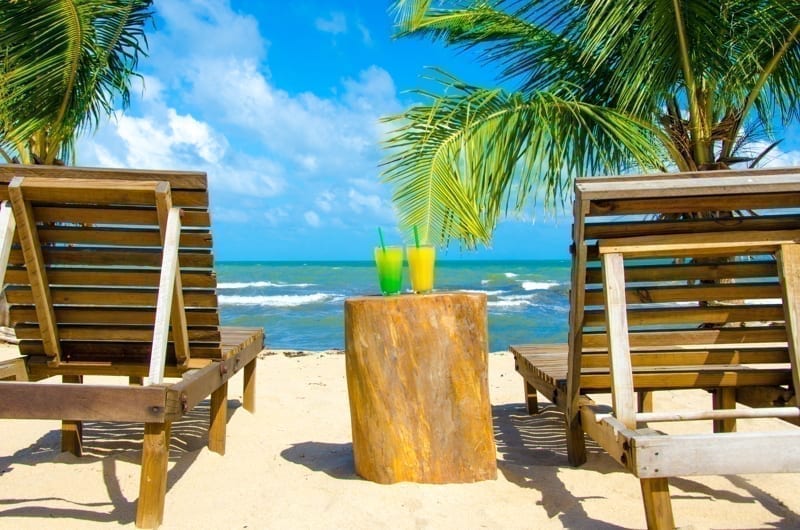 What do Caroline and Ed and all the other expats living on Ambergris do with themselves?
They play in the water. This is the Caribbean, after all, and the diving is phenomenal, some of the best in the world. The barrier reef that lies offshore from mainland Belize parallels Ambergris about a quarter-mile out, creating hundreds of great dive sites.
If you're not a diver, try the snorkeling.
If you're not interested in getting wet, take a tour of Belize's famous Blue Hole from above; TropicAir offers two-hour aerial tours.
Or take a boat out for some fishing.
Again, it's among the best in the world.
If you prefer to stay on land, you'll still have plenty to do. The big year-round expat community means lots of pot-luck lunches and dinners, happy hours, wine tastings, live music in the bars, even regular horseshoe tournaments.
A boardwalk has opened on the back side of the island with a movie theater and new restaurants—Thai, Italian, French, and, of course, great seafood choices.
About 15 minutes from Ambergris by water taxi is Caye Chapel, a smaller island that is dedicated entirely to golf. You can take the water taxi over in the morning, golf for the day, and then return to your home on Ambergris Caye in time for cocktails at sunset.
The island life isn't for everyone, but if it's what you think you're after, I strongly recommend you give Ambergris a good look. You'll be most welcome…
Sincerely,



Kathleen Peddicord
Founding Publisher, Overseas Opportunity Letter