The best places to live in the US are well known and provide a great standard of living. But can you afford to live there?
If the answer is no, you are certainly not alone.
Many of our readers write to us every day to tell us that their Social Security or other post-retirement incomes won't support them in the city where they currently live.
This year, two reports were released that offer insight into the incomes needed to live in the best retirement locations in the United States. We've taken the results from "2017 Best Places to Live in the United States" (as compiled by U.S. News & World Report) and the "Hourly Income You Need To Afford Rent Around The U.S." (as compiled by National Low Income Housing Coalition in their annual "Out of Reach" report) and stacked the results up side by side to show you how much you'd need to earn to live in each.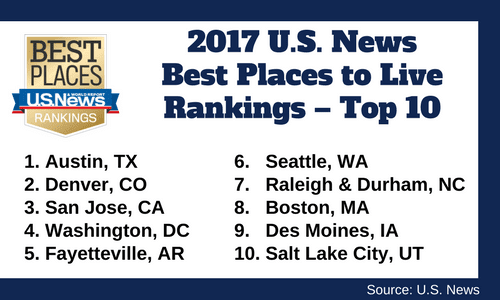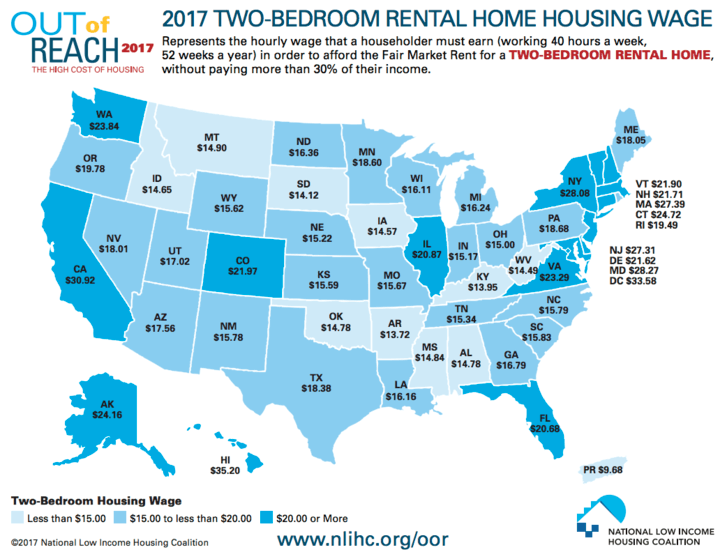 The destinations listed in the U.S. News report offer a wide variety of places to choose from. They vary by population, geography, demographics, and cost—the last being one of the most important factors retirees must consider when choosing where to hang their hat.
That is where the Out of Reach Report gives an added layer of information. The report places its emphasis on housing affordability (cost of living) by compiling the average hourly wage that a household must earn to afford rent (fair-market price) across each of the 50 states and Puerto Rico.
There Are Just A Few Caveats…
First, the household can't spend more than 30% of their income on housing. This helps to make the study more reliable and account for real-world expenses beyond housing. If you're spending more than a third on housing it leaves little for addressing other retirement concerns, including: food, health care, entertainment, travel (you'll have to see those grandkids!), and all of life's other uncertainties.
Second, the report works at a state level, whereas the U.S. News rankings work by city. Although this does skew the data, it's important to note that most of the destinations on the list offer neighborhoods that can be higher or lower than the statewide average. This creates a "smoothing effect" on the data, but without going too much into that we are good to proceed.
Assuming a work week of 40 hours and a month of 4 working weeks, we've offered a projected monthly income to correlate with the hourly wages.
| | | |
| --- | --- | --- |
| The Best U.S. Cities For Retirement | Hourly Income Needed To Afford Rent In The State | Projected Monthly Income Needed To Afford Rent In The State |
| 1. Austin, Texas | $18.38 | $2,940.80 |
| 2. Denver, Colorado | $21.97 | $3,515.20 |
| 3. San Jose, California | $30.92 | $4,947.20 |
| 4. Washington, D.C. | $33.58 | $5,372.80 |
| 5. Fayetteville, Arkansas | $13.72 | $2,195.20 |
| 6. Seattle, Washington | $23.84 | $3,814.40 |
| 7. Raleigh-Durham, North Carolina | $15.79 | $2,526.40 |
| 8. Boston, Massachusetts | $27.35 | $4,376.00 |
| 9. Des Moines, Iowa | $14.57 | $2,331.20 |
| 10. Salt Lake City, Utah | $17.02 | $2,723.20 |
Keeping in mind the following incomes are needed to cover just your rent in each given state… you'd also need to factor in all the other living expenses we mentioned earlier.
Perhaps there is more to consider…
What About Those Top Destinations Outside The United States?
As great at the U.S. is, it's but one of 196 countries in the world. When it comes to retirement today, keeping your options open is the name of the game. The times of settling are over, you've worked hard to get where you are and now is the time to enjoy it. For every top U.S. destination, there is a counterpart overseas where you could find an exciting new lifestyle, often for a fraction of the cost.
[Read: Apples to Apples: Comparing Cost Of Living Abroad ]
Let's start at the bottom and work our way up…
10. Salt Lake City, Utah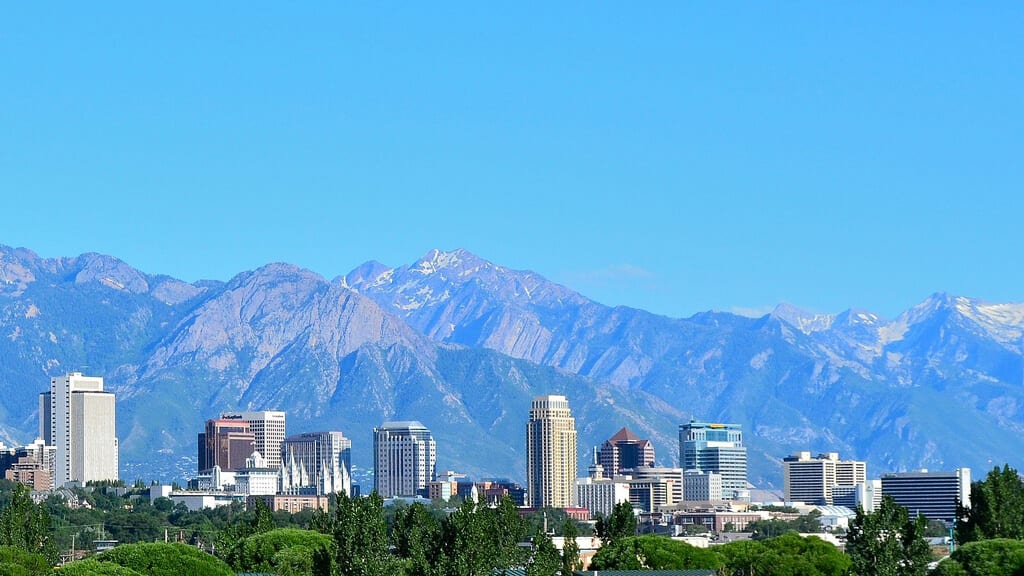 Salt Lake City, located high in the Wasatch Mountains of Utah, takes its name from the Great Salt Lake that is located just outside the city limits to the north. It is the state's capital and largest city, with a greater metropolitan area population of over 1 million people. A wonderful location for both entertainment and recreation, SLC offers everything from skiing to taking in an NBA game. The semi-arid climate offers up hot summers and cold, snowy winters. Contrary to popular belief you can easily buy a drink here, and there are actually 12 breweries in the area.
Monthly cost of living: $2,723.20
Overseas Counterpart: Santiago, Chile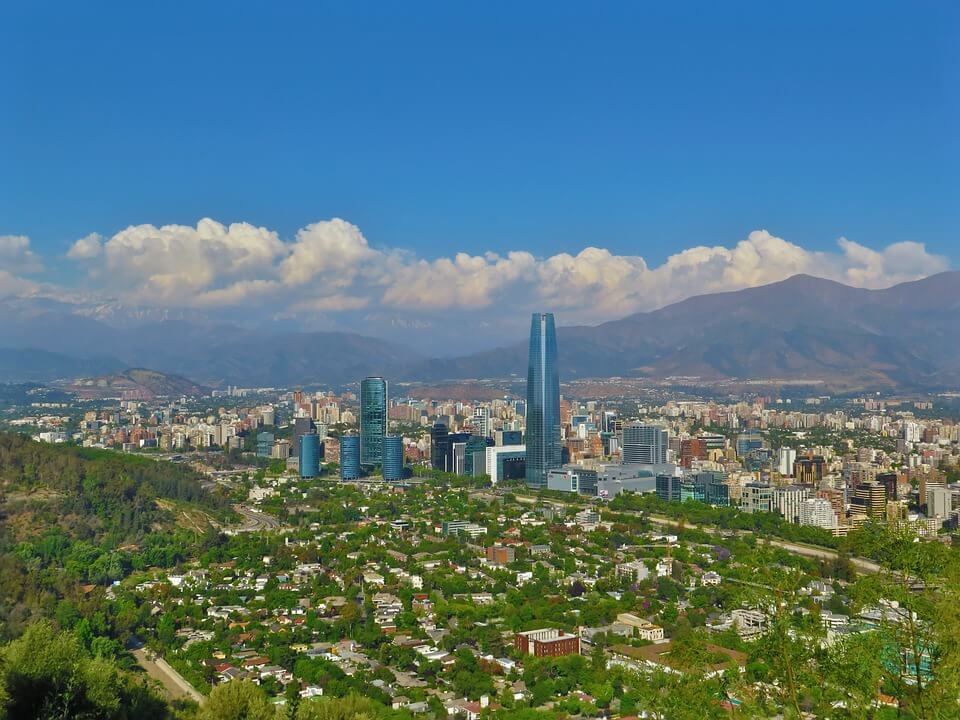 Santiago de Chile (or simply Santiago) is the capital city of Chile and boasts a population of over 5 million. That means that 40% of Chileans live in this cosmopolitan city, nestled in the Andes. Home to the "Gran Torre Santiago," the tallest building in Latin America, the city's infrastructure is growing all the time—the Santiago Metro carries 2.5 million passengers every day. An active city, ski season lasts from mid-June to mid-October, and prices are much cheaper than in the U.S., making this a great place to hit the slopes off season. In addition, Chile grows some excellent wines and, as a developing wine nation, this is only going to improve. The climate offers hot summers, cold winters, and low humidity throughout the year.
Monthly cost of living: $1,400.00
9. Des Moines, Iowa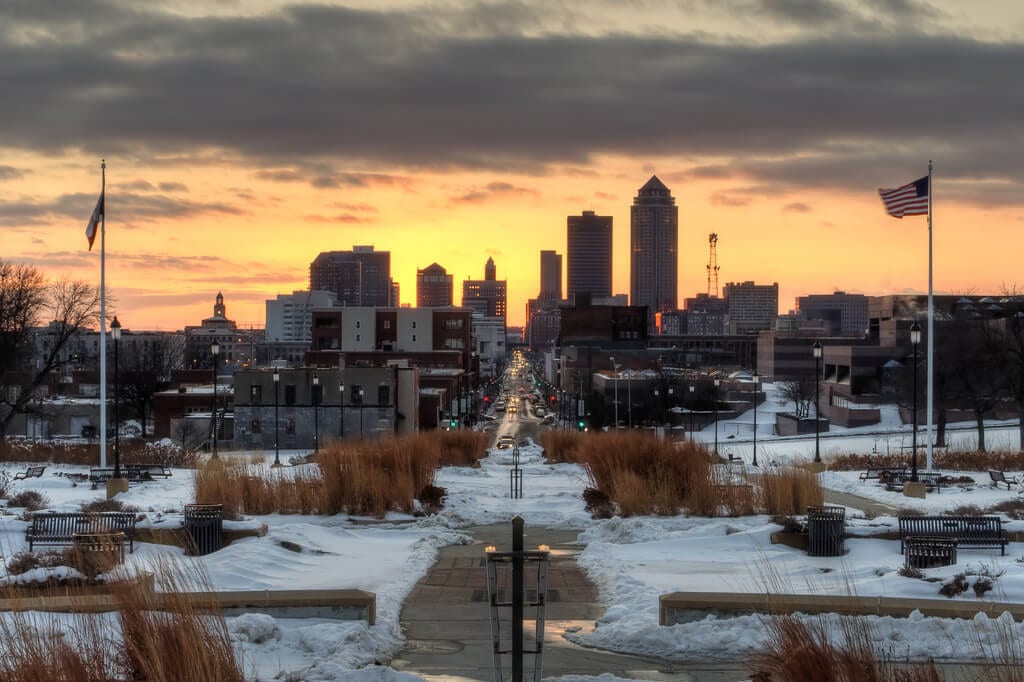 The capital city of Iowa is now the fastest growing city in the Midwest. Once considered a flyover state, it is now the chosen destination for lots of young Americas attracted to what has been termed "Silicon Prairie." Facebook has set up a data center in Des Moines, and Microsoft is currently building data centers worth $2 billion here. Des Moines still retains links to its past and more than a million people attend the Iowa State Fair hosted here every year, featuring the legendary 600-pound butter cow. Des Moines has hot, humid summers and cold, snowy winters.
Monthly cost of living: $2,331.20
Overseas Counterpart: Chiang Mai, Thailand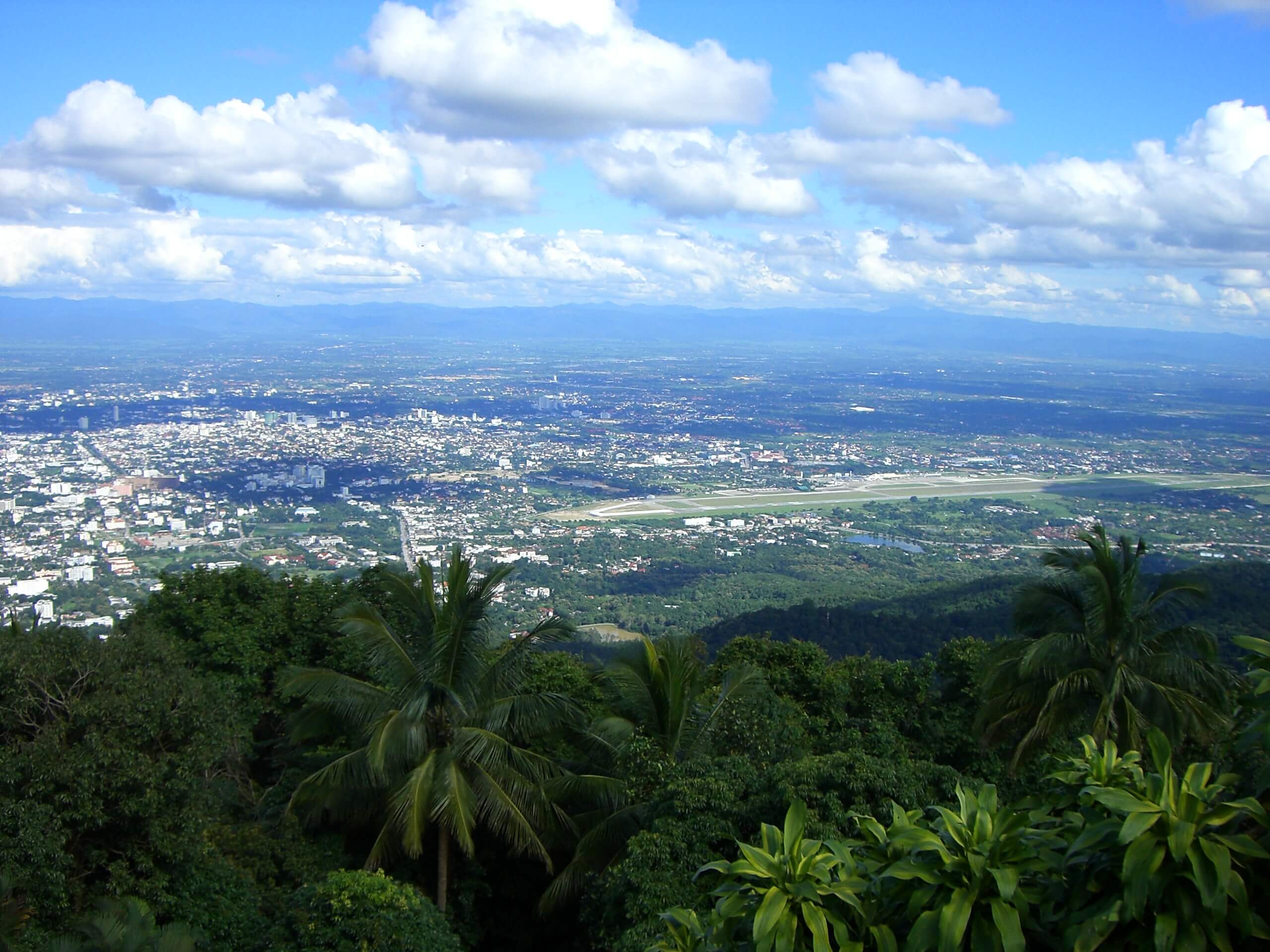 Founded in 1296, this mountainous city in Northern Thailand is home to hundreds of historic Buddhist Temples known locally as wats. Chiang Mai enjoys a tropical climate, October to February is considered the best time to visit, with the weather at its most hospitable and the nature at its most scenic. Chiang Mai lies in a valley surrounded by woods and mountains of great beauty and is a wonderland for those who like to enjoy the outdoors. Those who like to shop will also enjoy Chiang Mai. The night markets are huge and full of bargains, while there are also a number of air-conditioned Western-style shopping malls. The street food is exceptional, and it is easy to enroll in classes to learn how to cook authentic Thai dishes.
Monthly cost of living: $1,200.00
8. Boston, Massachusetts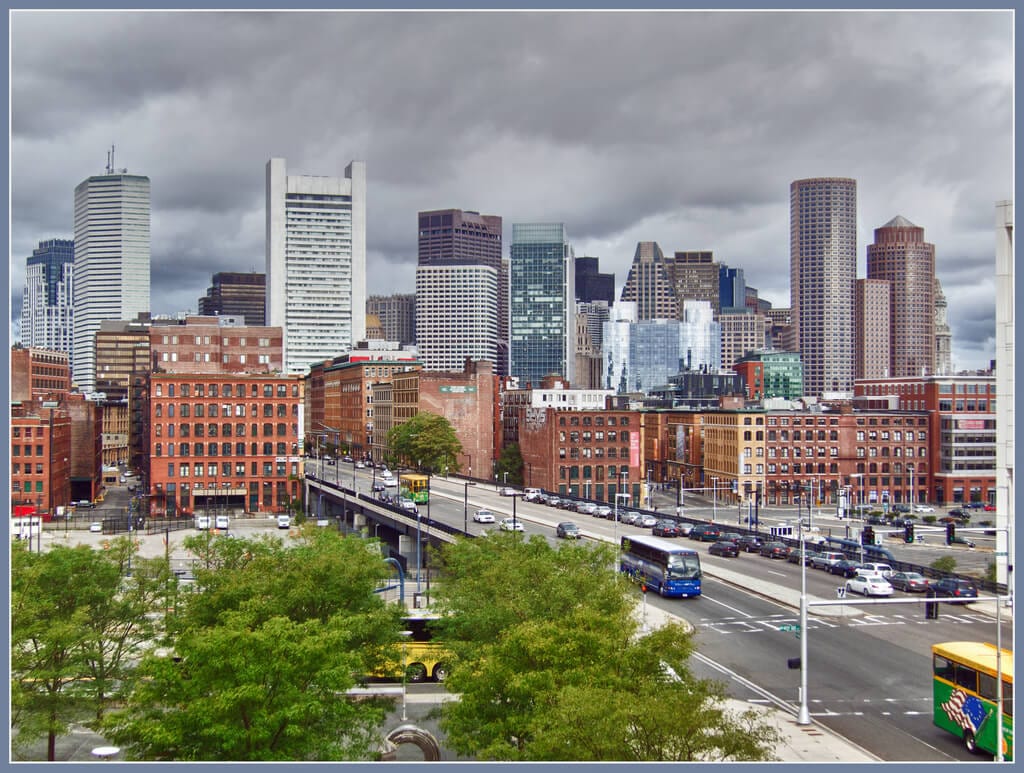 The capital of Massachusetts was founded in 1630 and is one of the oldest cities in the U.S. Home to some of the key events in American history, Boston is a hub of arts culture. There are also over 100 colleges and universities and over 850 restaurants. Despite the number of students, only about 40 sell fast food! All this comes at a price however, Boston has some of the highest cost of living for any city in the United States. Boston has the oldest public park in the country and the highest concentration of National Park sites in the States. Unsurprisingly, studies consistently show Boston has the highest percentage of commuters who walk to work in the country.
Monthly cost of living: $4,376.00
Overseas Counterpart: Barcelona, Spain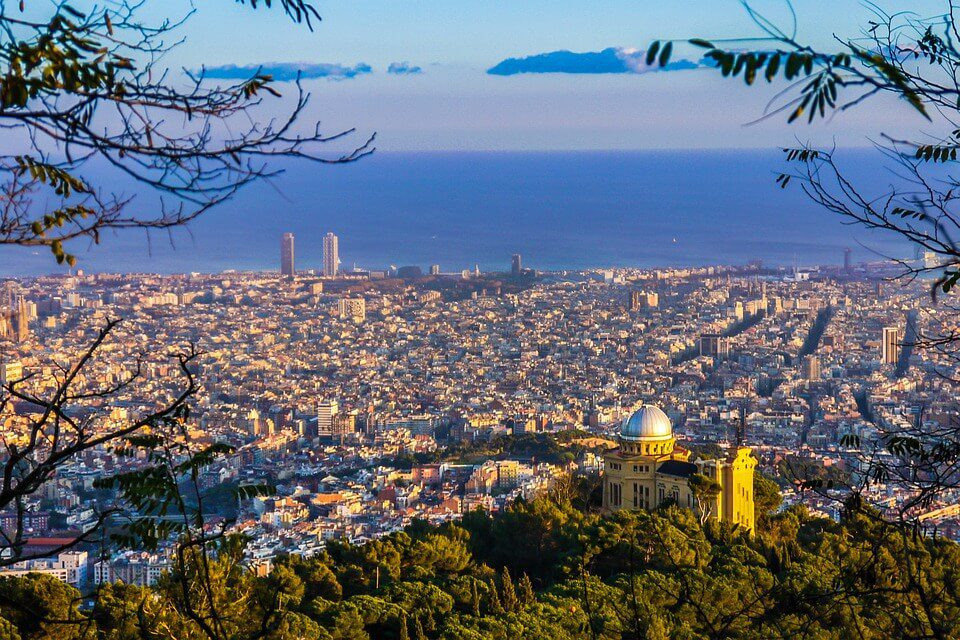 The capital and largest city of Catalonia and second biggest city in Spain, Barcelona is a very compact with approximately 1.6 million people squeezed into 101.9 square kilometers. Like Boston, the people of Barcelona are passionate about sports and Barcelona FC are the pride of the city. Based on the Mediterranean, Barcelona enjoys the benefits of excellent seafood and warm temperatures all year. Barcelona has nine UNESCO World Heritage Sites of which seven were created by Gaudi, including la Sagrada Familia which has so far taken around 200 years to be constructed—longer than the Great Pyramids.
Monthly cost of living: $2,100.00
Bonus Counterpart: Dublin, Ireland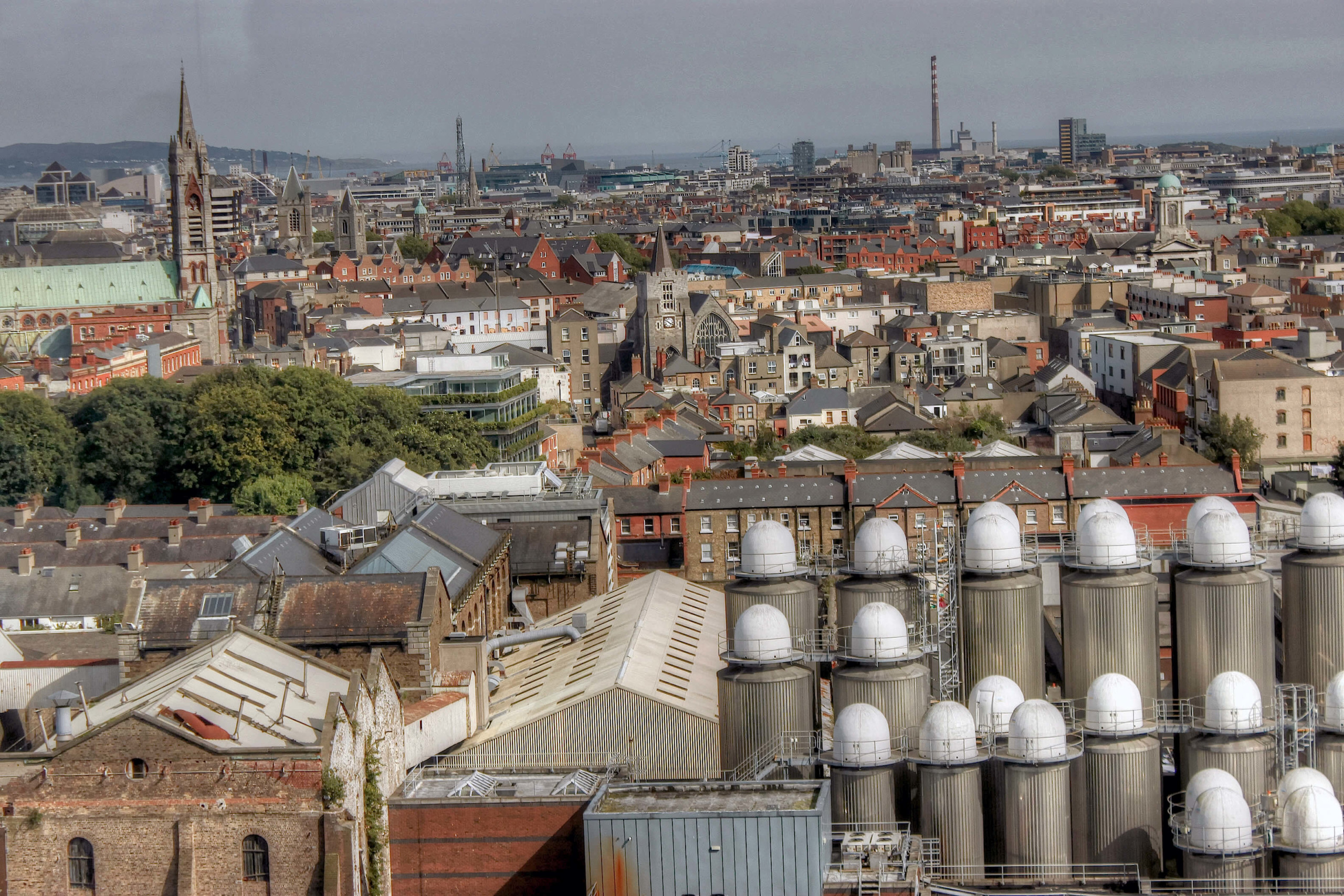 Boston has long had an association with the Celtic culture, with a number of the earliest settlers arriving from the Emerald Isle. Dublin is the capital city of Ireland and has a reputation as one of the world's most welcoming cities. A great place for a varied social life, (Dublin has the youngest population in the European Union) Dublin has the world's best Guinness as well as any number of fantastic pubs, including Irelands oldest, The Brazen Head, established in 1198.
Monthly cost of living: $2,250.00
7. Raleigh-Durham, North Carolina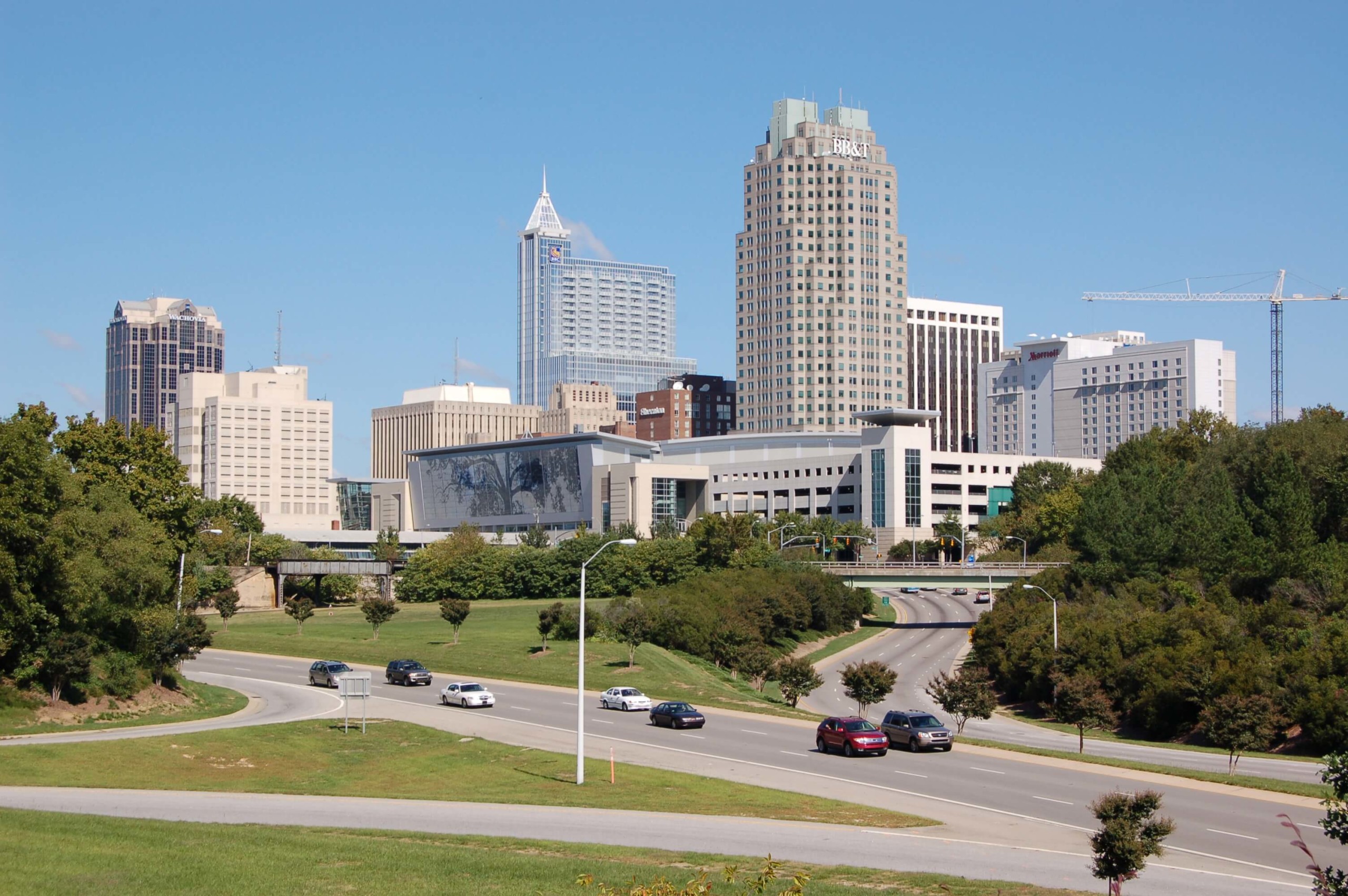 Known as the "City of Oaks" for the trees which line the streets, Raleigh-Durham was one of the first planned cities in the United States. Raleigh is a fast growing city that regularly appears at the top of "Best of" lists. Among the recent honors are "Most Educated City in America" and one of "America's Coolest Towns." Business Week also ranked Raleigh the #1 Best Place to Live in the United States. This makes it one of the best places to live in the US for young professionals.
The headquarters of many electronics giants are located in Raleigh's technological research parks meaning plenty of job opportunities. In addition, plenty of major industries can be found here, including tobacco, furniture, textile, and brick.
Monthly cost of living: $2,526.40
Overeas Counterpart: the Algarve, Portugal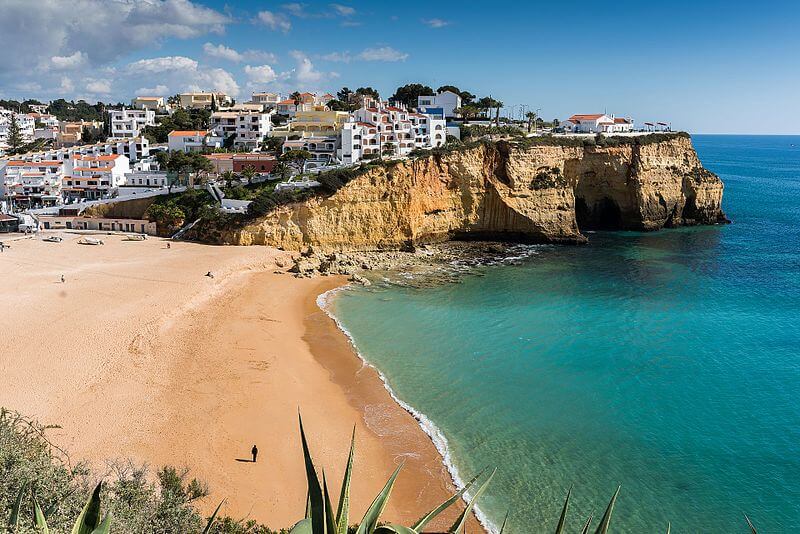 Located in the South of Portugal the Algarve is one of the most popular tourist destinations in Europe. It is one of the earliest settled regions in Europe dating back to 1000 BC. The Algarve has over 150 kms of coastline on both the Atlantic and Mediterranean and has been awarded "Europe's Leading Beach Destination" for five of the previous six years. It has also become one of Europe's leading retirement destinations and is currently one of the most popular places to buy a second home in Europe. It is safe, sunny, affordable, and rich in cultural heritage.
Monthly cost of living: $1,800.00
6. Seattle, Washington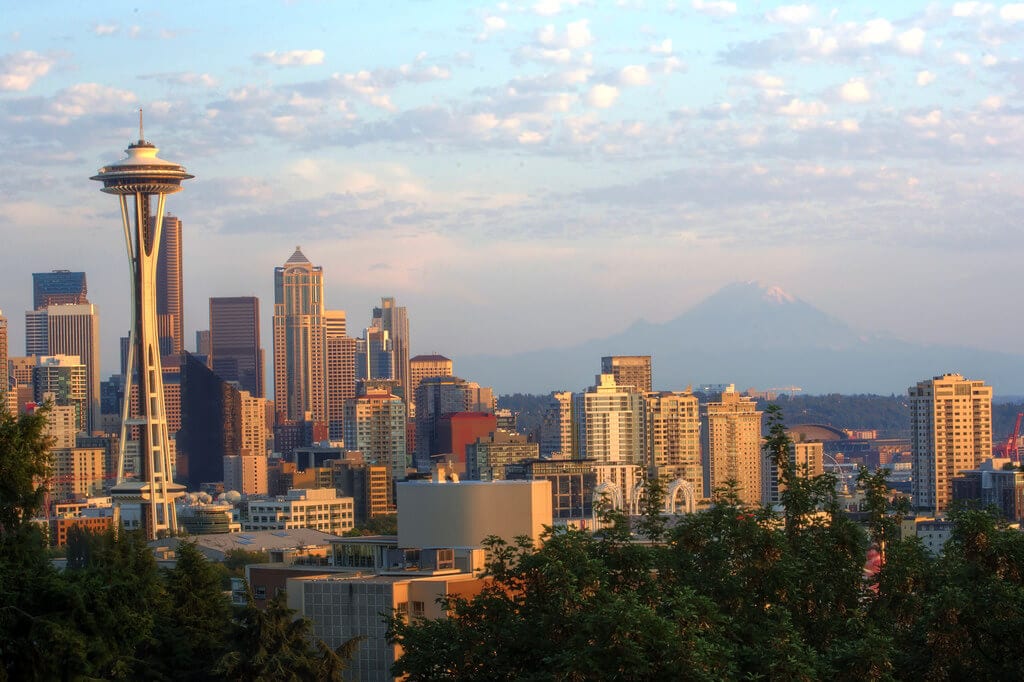 Another of The United States fastest growing cities, Seattle lies about 100 miles south of the border with Canada. Seattle has produced some of the world's biggest companies, with Boeing, Microsoft, and Amazon all founded in the city. Also home to some of the biggest musical acts of the last century, the live music scene here is comparable to anywhere in the world. Although Seattle is considered to be a rainy city, it is interesting to note that the annual rainfall is actually less than Houston and New York City.
Monthly cost of living: $3,814.40
Overseas Counterpart: Kuala Lumpur, Malaysia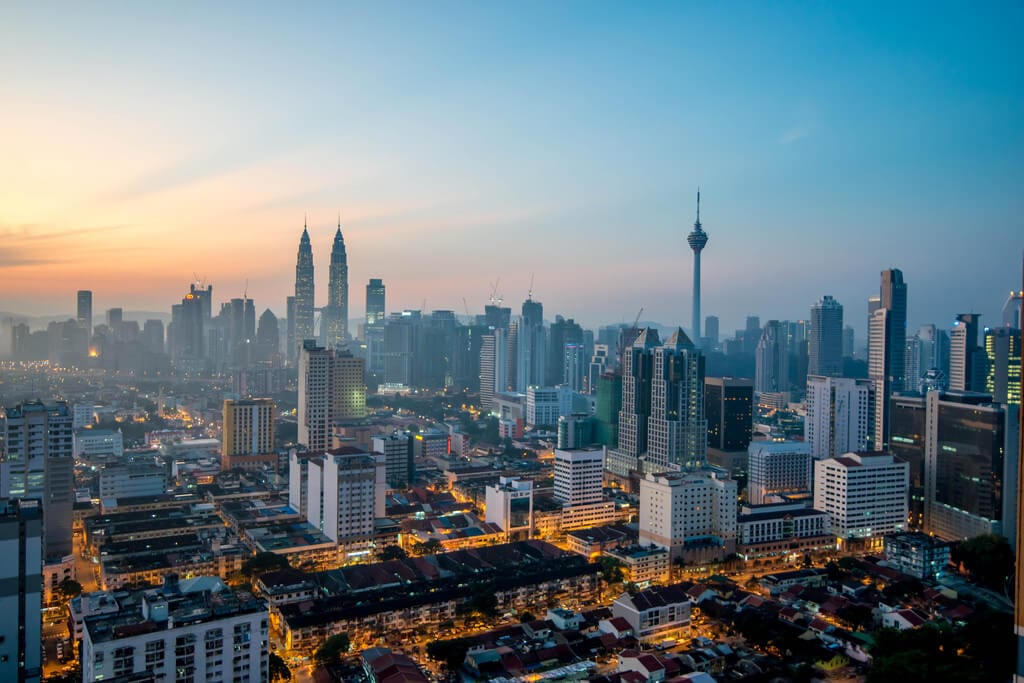 The capital of Malaysia, Kuala Lumpur has gone through rapid development. In fact, in 1971 Kuala Lumpur was not even a city. Now hosting the tallest twin buildings in the world, the Petronas Twin Towers dominate Kuala Lumper's dramatic skyline. Kuala Lumpur is becoming one of the best places in the world to retire, with excellent health care service and a high standard of living. Kuala Lumpur is Malaysia's retail hotspot and has more than 60 shopping malls, including 1Utama and its impressive 5 million square feet.
Monthly cost of living: $1,400.00
5. Fayetteville, Arkansas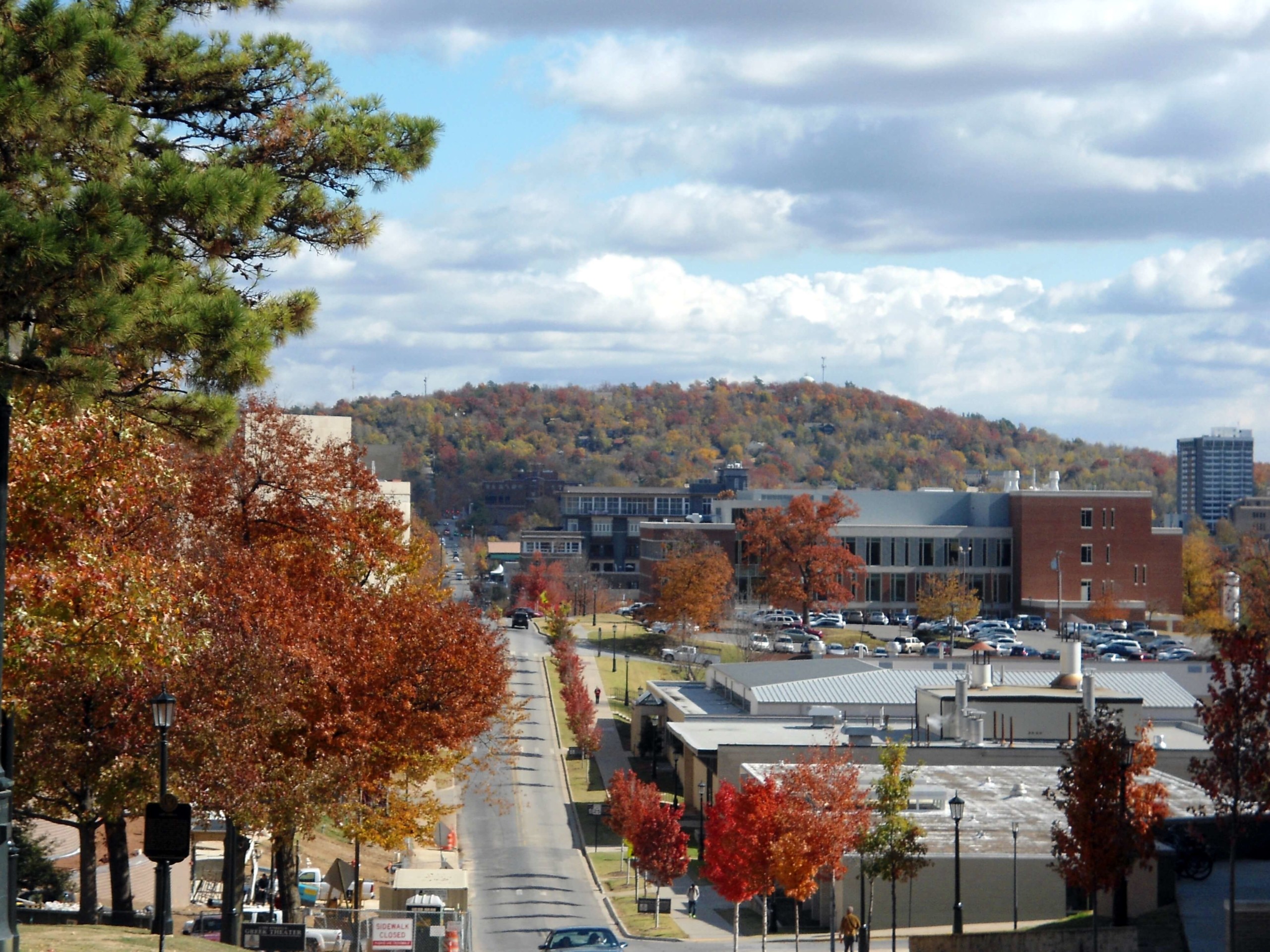 The third-largest city In Arkansas is home to the University of Arkansas, the state's largest university. A relatively small town, the population swells during term time, and their successful athletic team, the Arkansas Razorbacks, attract a huge following, with games bringing the city to a standstill. Fayetteville is rapidly growing as a cultural destination. Crystal Bridges Museum of American Art is collecting some of America's finest works of art on the back of funding from the Walton Family, the founders of Walmart who reside in the area.
Monthly cost of living: $2,195.20
Overseas Counterpart: Ljubljana, Slovenia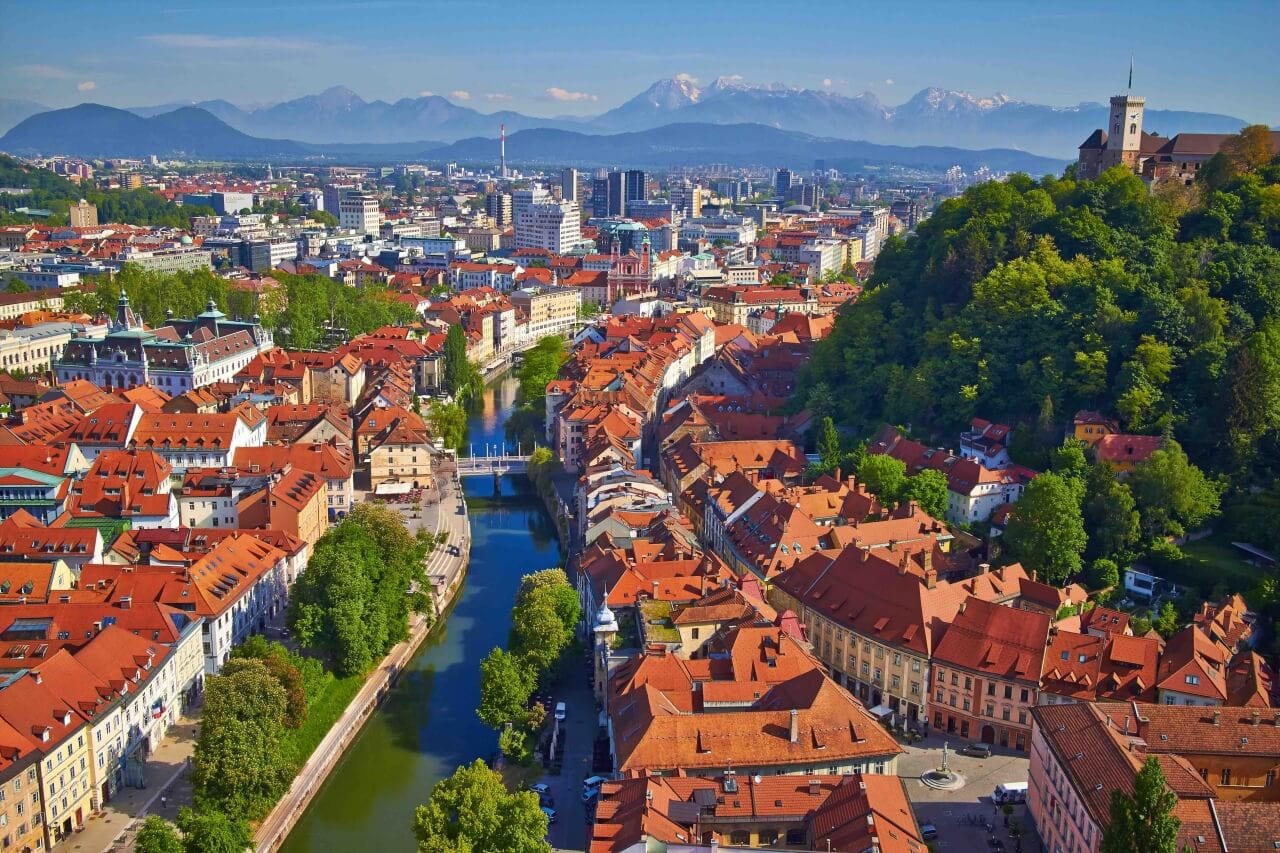 The city of Ljubljana is located in the center of Slovenia on the trade route between the northern Adriatic Sea and the Danube region. Like Fayetteville, Ljubljana has a huge student population with up to one-seventh of the city's residents being students. As you might expect with so many students, there is a rich and varied nightlife. Ljubljana is one of the most beautiful cities in Europe and also happens to be one of its most eco-friendly. The European Commission awarded Ljubljana the title of Green Capital of Europe in 2016, and, with car access restricted in the center, it is a great place for pedestrians.
Monthly cost of living: $1,400.00
4. Washington, D.C.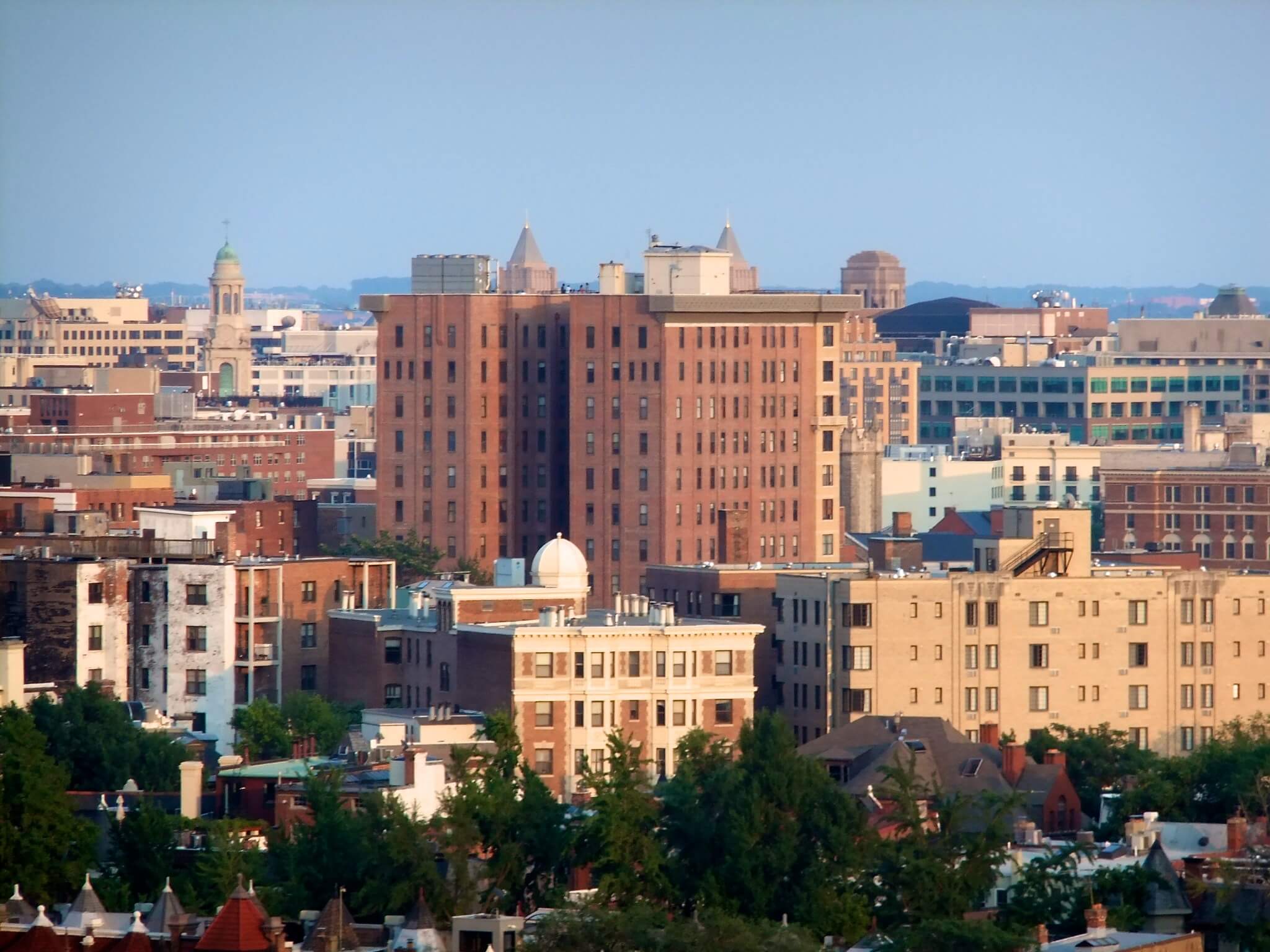 Capital of the United States, Washington D.C. is home to some of the most iconic buildings in the world and boasts a history perhaps unrivaled anywhere else in the United States. Summers are hot and humid, and winters usually bring snow and freezing temperatures. The traffic is terrible, though, and public transport is limited, so if you can't find accommodation near your work you may be in trouble. However, rent here is very expensive, and D.C. is another city that averages more rainfall than Seattle.
Monthly cost of living: $5,372.80
Overseas Counterpart: Paris, France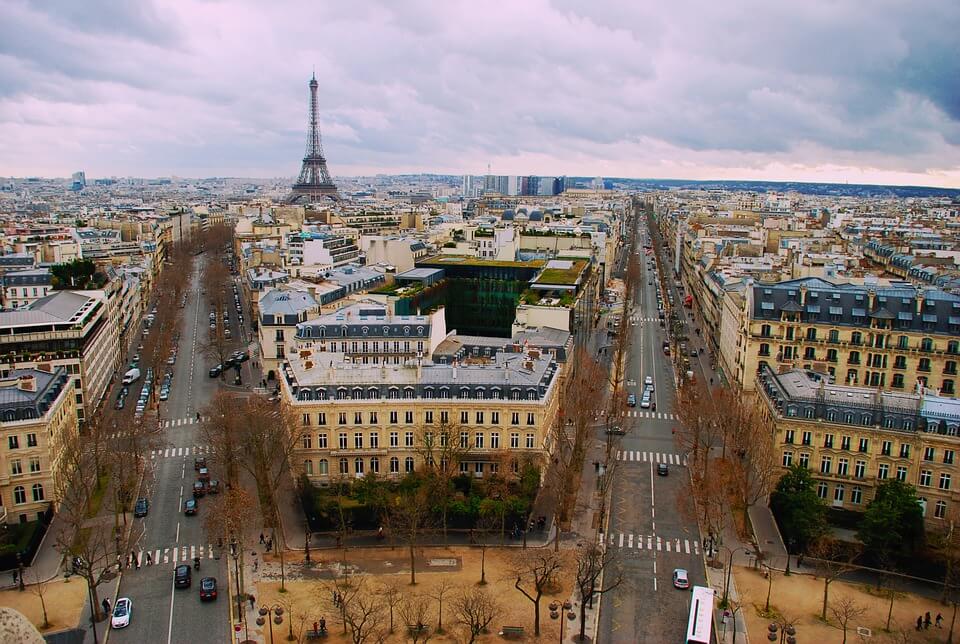 The capital of France and one of Europe's busiest cities, Paris has it all. Iconic architecture, fine dining, galleries, museums, high fashion, the list goes on… Paris is also an economic powerhouse, with one of the biggest economies in Europe. Paris is surprisingly affordable when compared to the other major world cities, and the public transport is superb. Taking the metro or a cab is highly recommended, as traffic—or, more specifically, drivers in Paris—are crazy. An indication of this can be found by the fact the city does not have a single stop sign.
Monthly cost of living: $3,500.00
3. San Jose, California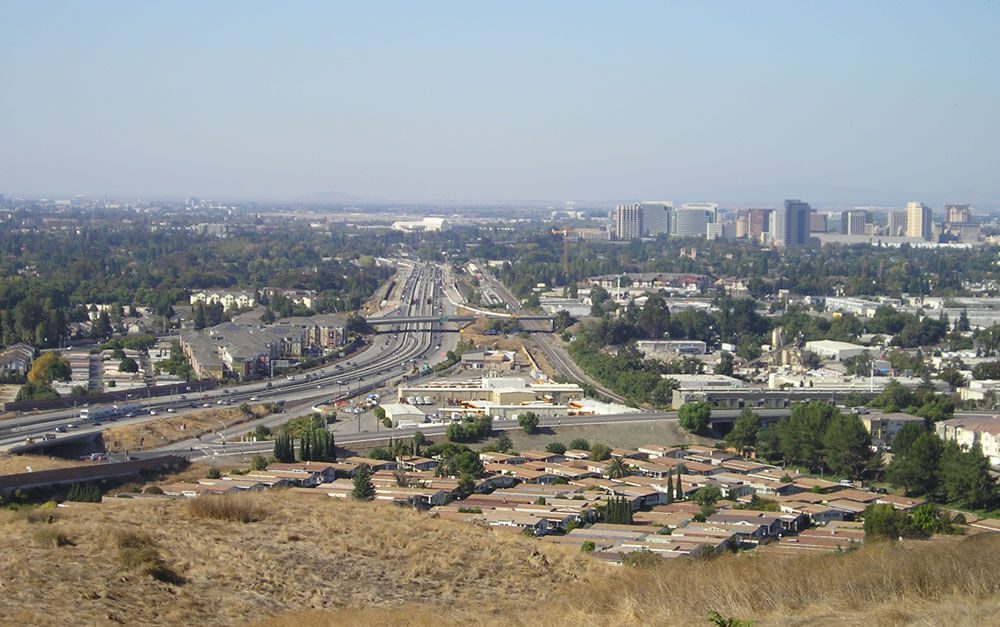 Located on the southern shore of San Francisco Bay San Jose is probably California's oldest settlement. It benefits from 300 sunny days per year and is sheltered from the rain that nearby San Francisco suffers from. San Jose has abundant parkland and trails within its city limits, making it a great city for walking. The people here are environmentally conscious, and the city is the biggest recycler of any major U.S. city. Plastic bags have also been made illegal here. The cost of living in San Jose is one negative although this is somewhat offset by the population having the highest disposable income of any major U.S. city.
Monthly cost of living: $4,947.20
Overseas Counterpart: San Miguel de Allende, Mexico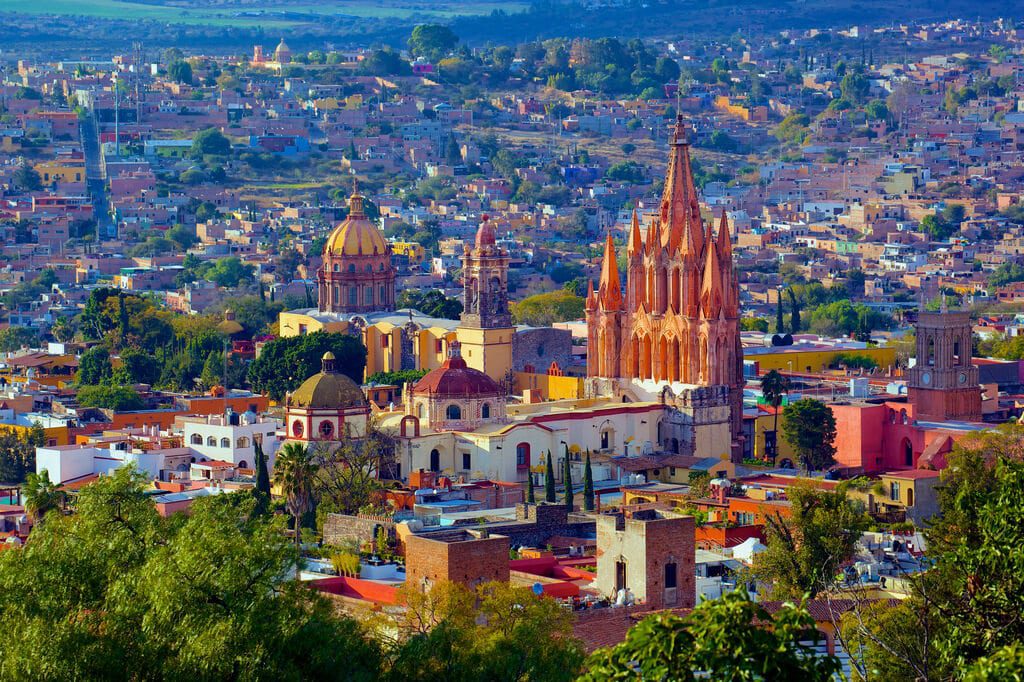 Located about 150 miles north of Mexico City, San Miguel de Allende has become the retirement destination of choice for a number of Americans, and it is easy to see why. Year-round sunshine, colonial history, and a chance to immerse in another culture are just some of the main reasons. The churches are spectacular, as are the local weddings and parades that wind down the streets on Fridays and Saturdays. As well as retirees,
San Miguel de Allende
attracts many writers and artists from across the U.S. and Canada.
Monthly cost of living: $1,500.00
2. Denver, Colorado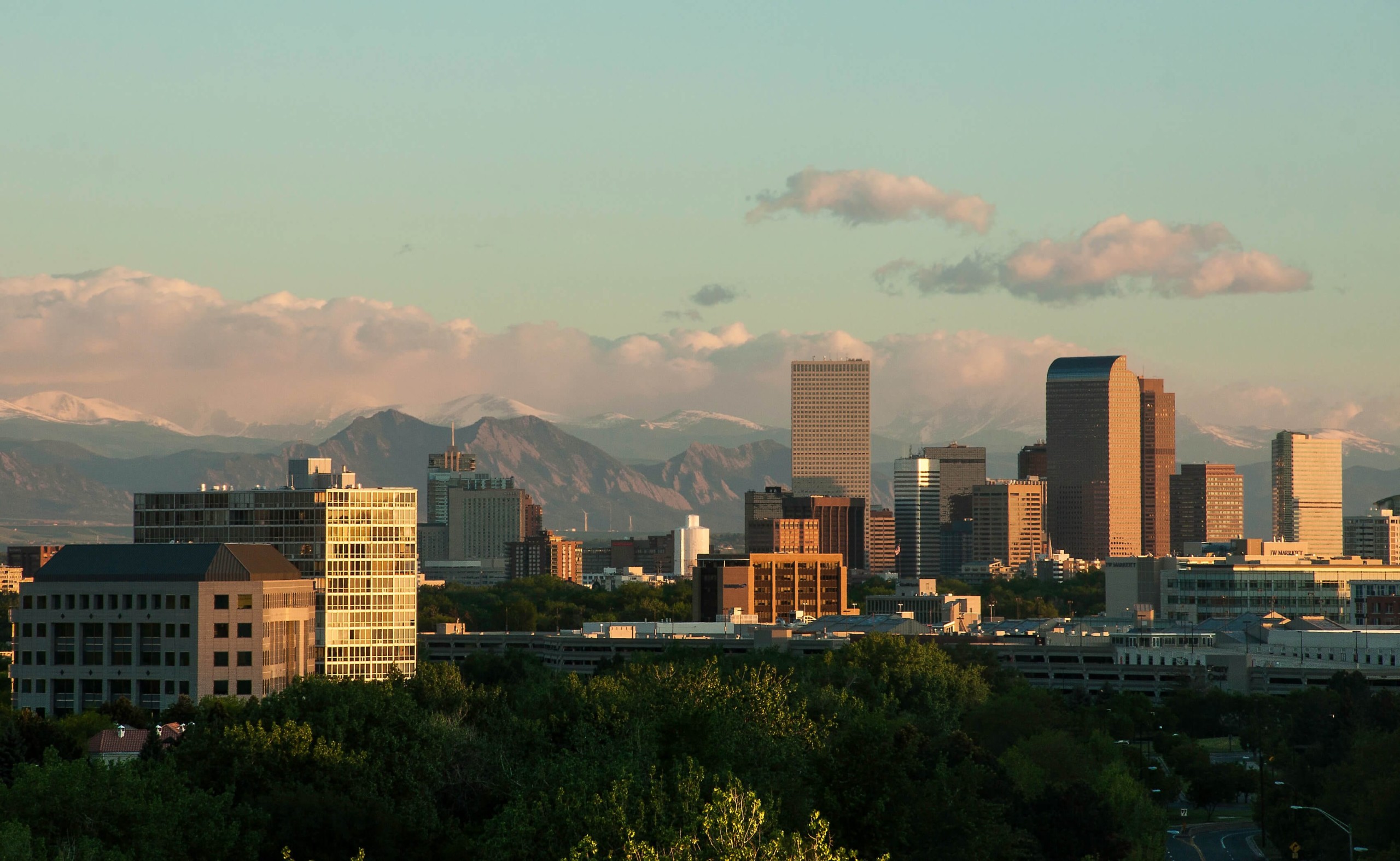 Nicknamed the "Mile High City" and the capital of Colorado, Denver sits in the foothills of the Rocky Mountains. In the prestigious U.S. News and World Report list of the 100 Best Places To Live, Denver finished second. A truly modern city, Denver is not only a hub for business, with great infrastructure, but is also a green city with bike-friendly conditions and a number of trails. Denver also features great options for food and drink. The Cheeseburger was trademarked here, and over 200 craft beers are brewed here every day. Definitely one of the best places to live in the US.
Monthly cost of living: $3,515.20
Overseas Counterpart: Quito, Ecuador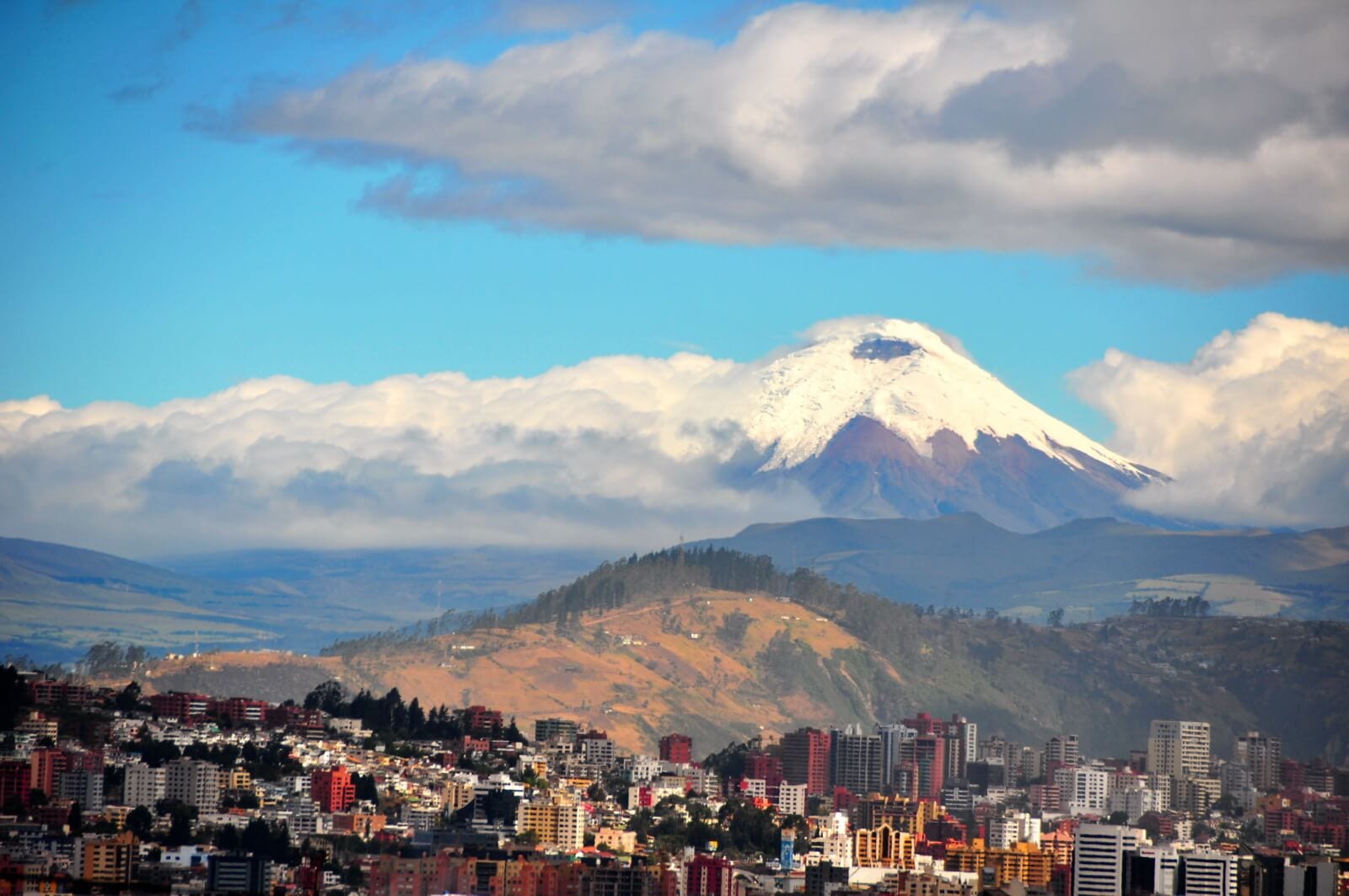 Quito is the capital city of Ecuador and, at 2,850 meters above sea level, the highest capital city in the world. Known locally as la mitad del mundo (the middle of the world). Quito is the economic center of Ecuador with many of the country's top business and financial institutions having headquarters here. Like Denver, Quito has strong infrastructure, great cultural points of interest, and major sports teams. Quito also contains the largest and best preserved historic center in the Americas, named a World Heritage Site by UNESCO. Compared to the U.S., the cost of living is very reasonable, with $700 enough for a nice rental in the expensive part of town.
Monthly cost of living: $1,300
1. Austin, Texas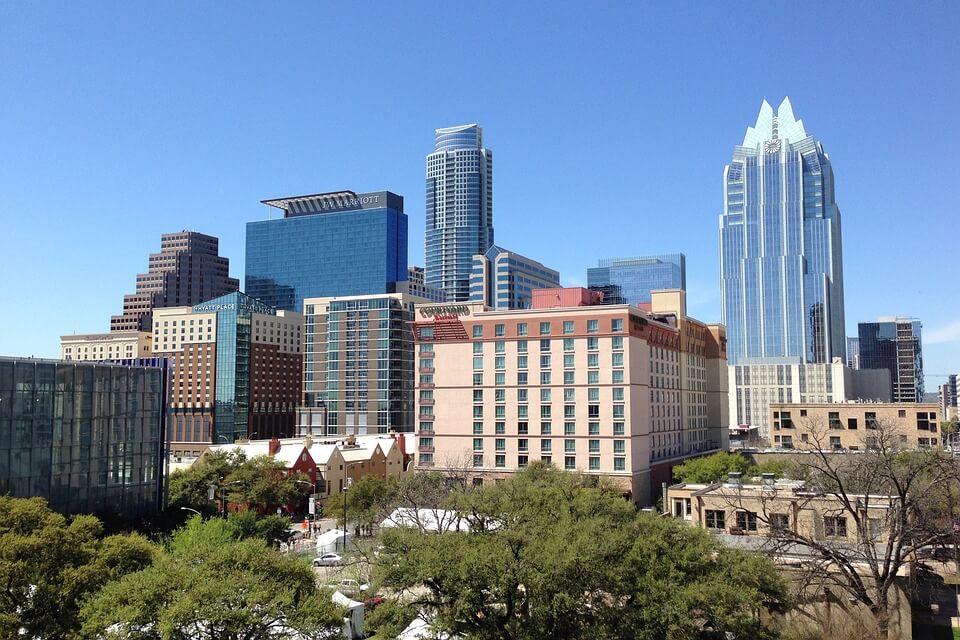 The capital of Texas and, according to many Americans, the coolest place in the country, Austin has a bohemian, vibrant feel. Austin is a city that prizes creativity and calls itself the Live Music Capital of the World and, in addition to the South by Southwest music festival, also hosts the renowned Austin Film Festival, as well as numerous film and ballet events. The climate is warm subtropical, with long hot summers and not much in the way of winter. One of the fastest growing cities in the U.S., Austin was named "Best Place to Live" in 2017 by U.S. News and World Report.
Monthly cost of living: $2,940.80
Overseas Counterpart: Medellin, Colombia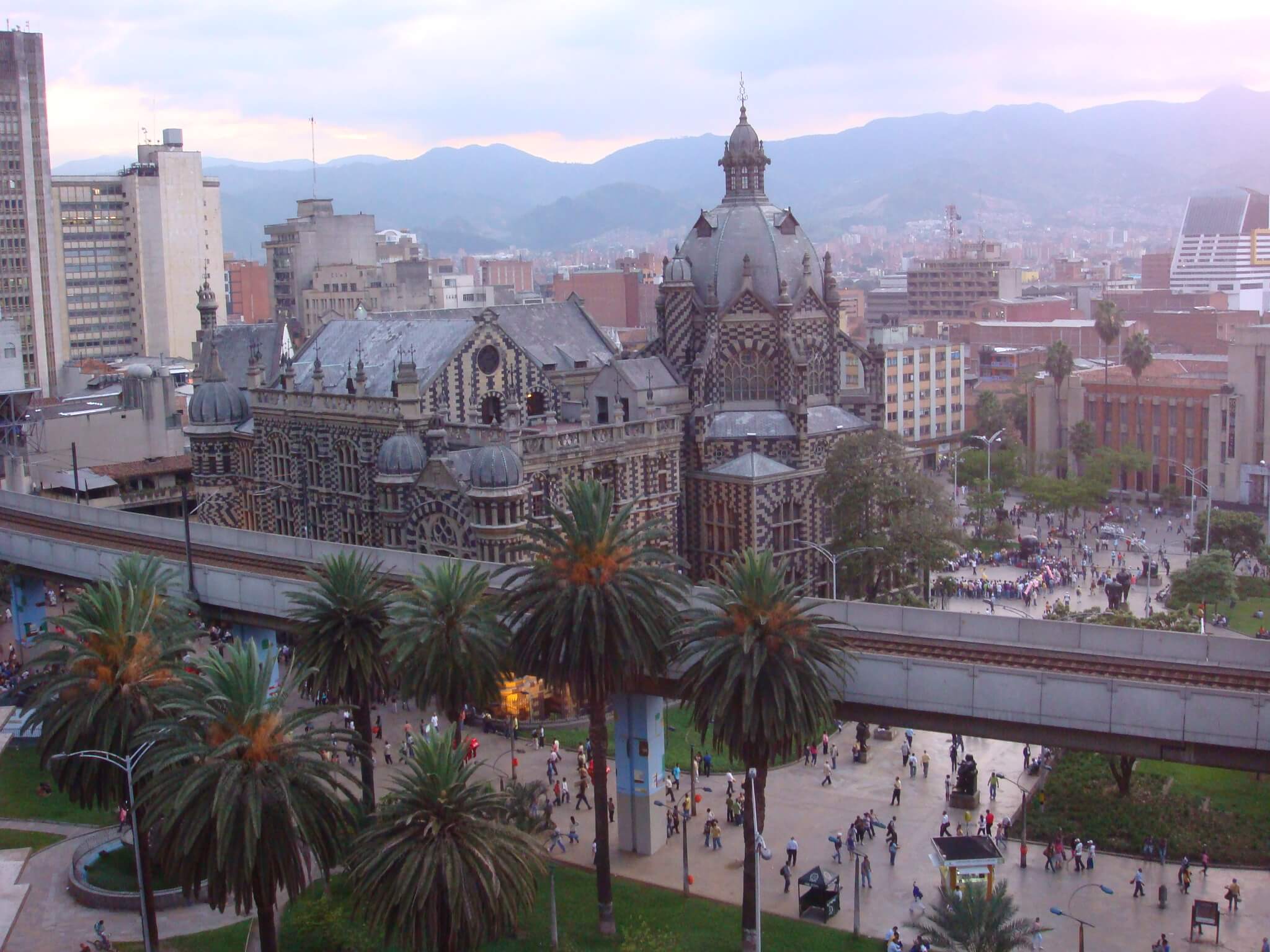 Medellín, the second largest city in Colombia has been in the news a lot recently for very good reasons. In 2013 it was named the most innovative city in the world by the Urban Land Institute due to its advances in politics, education, and social development. In 2016 Indra Sistemas named it the best city to live in South America, recognizing its efforts in urban solutions and sustainable urban development. Property prices and cost of living compare favorably with Austin, the weather is warm year-round, and the architecture has won awards from Harvard University. Combining lush tropical surroundings with pleasing colonial architecture,
Medellín
is a beautiful place to live. It also features top class education, health care, and infrastructure.
Monthly cost of living: $1,450.00
We hope you enjoyed this article comparing the best places to live in the US with the best places overseas. Let us know in the comments your views on the best options.
Oliver Lovett