"I can't believe this place has stayed off the radar," said my friend Lou… for the third time in as many days.
We were having dinner in an open-air French restaurant in Medellín's Zona Rosa, the city's upscale dining and shopping area.
Lou lives on Manhattan's Upper West Side, and over the past 25 years he's had the highest standards for fine dining of anyone I know. He was surprised that Medellín's El Poblado made his grade given that the city is still relatively unknown by the mainstream.
But Medellín more than "makes the grade." It sets the standard for world-class city living and does so at a surprisingly low cost.
What's more, real estate prices can start at less than US$55,000 in the Medellín valley and less than US$100,000 in Medellín's most exclusive and upscale neighborhood.
If you're a regular reader, you'll know that I've been spending time in Medellín, Colombia, including as a full-time resident, for the past six years.
Every time I return to this city, especially after an extended absence or hosting first-time visitors, I am struck by a renewed appreciation for it.
Here are some things that really struck me on my most recent return…
The weather is amazing. One morning we stopped at a sidewalk café on the way home from our exclusive, open-air gym. While enjoying cappuccinos and pastries—in gym shorts and T-shirts—I realized that I could enjoy this outdoor café every single day of the year. It's never too hot or too cold.
I also enjoy passing mornings and evenings on our balcony overlooking the lush courtyard behind our apartment. With no heat or air conditioning, we can leave the windows open to the gentle breeze, day and night, all year long.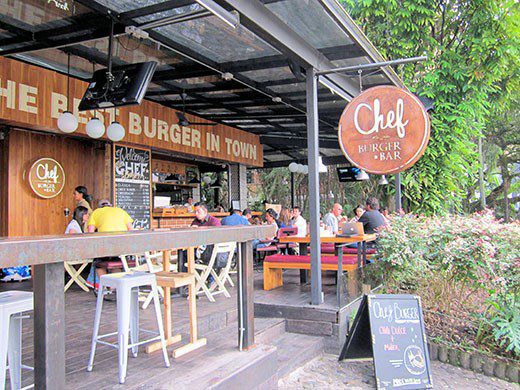 A clean, modern, and First World setting. Well-maintained roads, a new Metro system, pure drinking water, modern cable TV, and high-speed internet lay the groundwork for a convenient lifestyle.
A rich cultural scene, with orchestra, theater, and countless events and shows… including (a personal favorite) an annual symphony season.
If you like eating out, this is the place. From fine dining to quaint sidewalk cafés, you'll find it here. The elegant restaurants compare with any you've seen around the world with respect to their variety and creativity. And the sidewalk cafés are too numerous and diverse to mention.
No car! I don't rent a car when I visit Medellín, and I didn't own one when I lived there… and I've not been inconvenienced at all. Everything is close at hand and within comfortable walking distance. I can walk to the gym, to the bank, to shopping, and to dozens of restaurants and cafés.
If I need to go downtown, taxis are plentiful… and the flag drops at just 80 cents.
Plenty of expats… or not. I've seen more Americans lately in Medellín than ever before, in all parts of town. In contrast to just six years ago, Medellín is now drawing a large number of retired couples, single women, and younger people with portable careers.
You can congregate with other expats if you want to.
Or if you'd prefer, you can remain among Colombians and avoid the expat scene altogether, the town is big enough to assure your privacy if you'd rather be on your own. Some people blend the two lifestyles, they live or work in a Colombian setting, but turn up at the pub to watch things like the Super Bowl or the Stanley Cup finals.
The cost of living can't be beat. Over the past six years, I've seen the U.S. dollar at both record-weak and record-strong levels. The dollar is exceptionally strong right now, making life in Medellín a bargain… about half the price that it was just a few years ago.
And of course, not having to own a car and not having to pay for heat or air conditioning lower the cost of living even more.
Plentiful, well-stocked shopping. You won't have to "do without" here.
Medellín offers everything from mom-and-pop corner stores to high-end shopping malls… from old-fashioned markets to gleaming supermarkets… from discount clothing bazaars downtown to exclusive boutiques in El Poblado.
Medellín offers a large inventory of high-quality properties at low prices, especially in U.S. dollar terms. Properties are the hot ticket today with sales to North American retirees and investors breaking all records.
And I don't mean that sales are up slightly. Some brokerages are seeing a sales volume that's up more than 12 times from just a few years ago as buyers take advantage of today's strong dollar and low prices.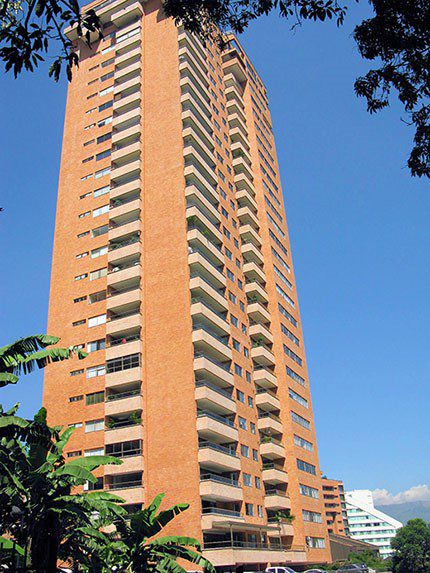 Prices are going up smartly on the local market in Colombian peso terms. At this time, that price increase is being masked by a favorable, record-high exchange rate. When the dollar enters its next (inevitable) cycle (as we believe it has done already), today's buyers will profit twofold… from the local price increase and the exchange rate.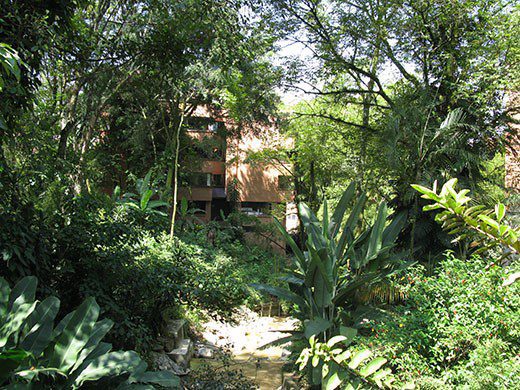 Practical matters put Medellín over the top. Medellín is only a three-hour flight from Miami and just over five hours to New York.
Also, Colombia has the easiest and fastest residency I've seen anywhere. By applying at the ministry in Bogotá, I had my visa just 55 minutes after I'd walked into the building. I simply provided the information requested on the website.
If you're interested in world-class city life at amazingly low prices, Medellín should be high on your list.
Lee Harrison
Editor, Overseas Property Alert