If your heart is set on the Caribbean but you thought you couldn't afford it, I have good news…
The Dominican Republichas everything you want at a price you can't say no to.
White-sand beaches, swaying palm trees, warm turquoise water, year-round sunshine—you'll find them all in abundance here in the Dominican Republic.
In fact, you're spoiled for choice…
This small nation boasts 800 miles of coastline, all of it sandy and welcoming.
So how to choose which beach is for you?
Maybe we can help…
Las Terrenas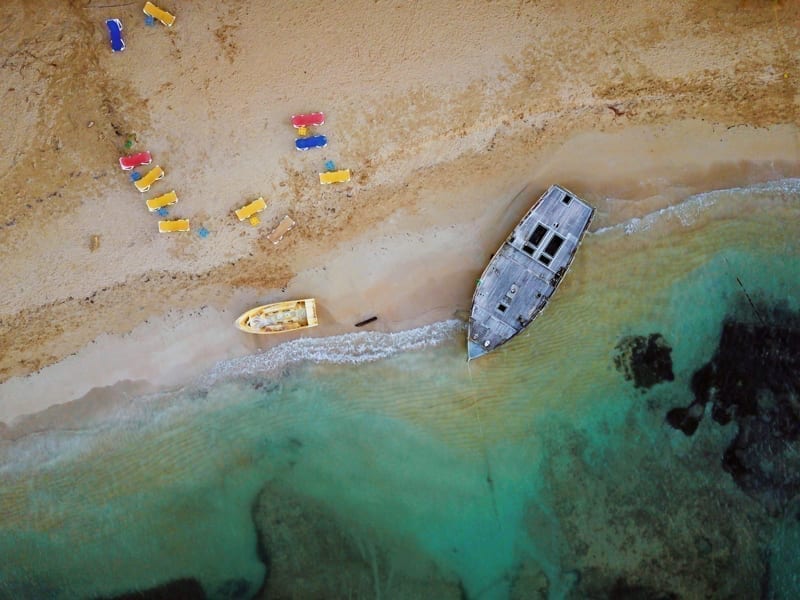 Las Terrenas has long been our favorite beach town on this island nation, unique in its European undertones and non-Caribbean flair. Scratch the surface of this corner of the DR, and you find one of the most interesting expat communities you'll encounter anywhere in the world. Americans are in the minority; this is a majority French expat population, bolstered by Italians, Brits, Danes, and Germans.
On any of the many white-sand beaches of Las Terrenas, you can catch apétanquematch almost any evening at dusk. Retired Frenchmen pitch (is that what you do inpétanque?) for a couple of hours before the light leaves them entirely in the dark, on the sand, with the Caribbean lapping behind them and the bar open for business. They transition seamlessly frompétanqueto white wine.
Las Terrenas isn't a typical beachy kind of destination. So much here, including the food, is more European than Caribbean, and the vibe you get isn't Dominican but something more complex and intoxicating.
I love Las Terrenas, but it doesn't represent the typical beach town here on this sand-fringed island.
Start Your New Life Today, Overseas
A world full of fun, adventure, and profit awaits! Sign up for our free daily e-letter, Overseas Opportunity Letter, and we'll send you a FREE report on the 10 Best Places To Retire In Style Overseas Today
Costa Dorada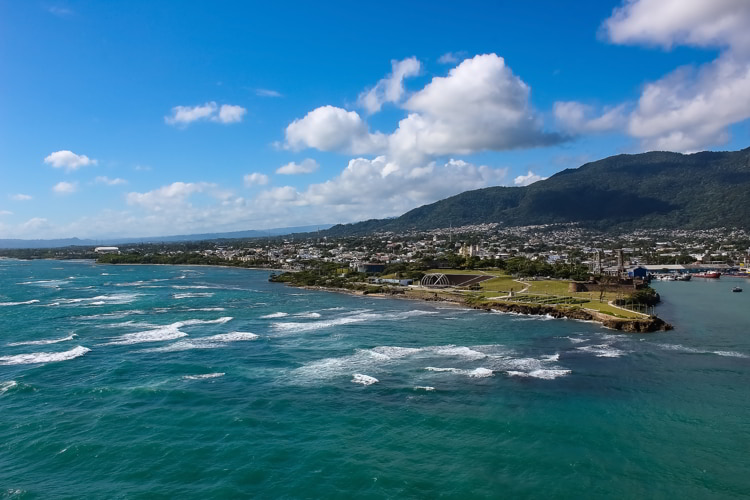 If you're looking for a more expected type of resort beach lifestyle, the DR's northern coast could be your fit. While the southeastern coast is all but devoted to tourism—making it hard to feel comfortable as a resident, not to mention the higher prices—the north coast is less trafficked, making it easy to take what you want of the tourism amenities and then escape them when you want some privacy.
The northern coast, known as the Costa Dorada (Golden Coast), is often said to be the most naturally stunning part of the island, with lushly forested mountains rising behind the endless white-sand beaches.
San Felipe de Puerto Plata is the capital of the Puerto Plata province and the ninth-biggest city in the country. This was the first landing place in the New World for Christopher Columbus and his crew in 1492. You could say that Chris was the island's first tourist… except he and his benefactors had bigger agendas.
The Dominican Republic was Spain's first colony in the Americas. Columbus' three famous ships landed on this coast, specifically, making it the first foothold for Europeans in this hemisphere. Columbus named the spot La Isabela. The European township dates to 1502, making it one of the oldest settlements on the island.
The city was an important trading port for decades after, its ingress protected by a natural harbor that made it a popular landing spot. The port was designed by the Columbus brothers, Christopher and Bartolomeo, in 1496, making it the oldest port in the Americas.
But as the island became more developed, meaning more ports of call and other economic centers, the town fell into ruin and was taken over by pirates, claiming it as their smuggling hub by the 1560s. In 1605, orders were given to abandon it entirely in the hopes of hindering piracy.
The town was felled in 1863, during the Dominican Restoration War… then rebuilt starting in 1865, explaining why its architecture is Victorian. This spot is today the best and largest collection of 19th-century Victorian-style homes in all the Caribbean.
By the turn of the century, the town was a powerhouse of cultural, social, maritime, and economic development. Now this coast is a large contributor to the country's overall tourism income.
Puerto Plata
Puerto Plata is a nice compromise between a touristed beach town and one with a permanent population of both locals and foreigners.
While there's no denying this is a resort town (and the cruise ship port is just 20 minutes away), the real tourist hot spot is next door in Sosúa, 30 minutes to the east—sometimes called the Las Vegas of the Dominican Republic. Sosúa doesn't appeal to many expats these days, but it was here that the first true expat community congregated on the island when Jewish settlers found their way here after the forced diaspora of WWII.
In Puerto Plata, though, you're as close to a national park as you are to all-inclusives—solitary jungle hikes and bird-watching are as accessible as zip-line tours and dolphin excursions. You could choose to drive east to the more trafficked parts of the coast or head west where few foreigners venture. There are gated communities catering to expats, but foreigners have also settled in local barrios, relishing the more authentic atmosphere that's still accessible here.
Plus, the active foreign market means this is a great place to consider starting a business catering to tourists or expats. With a population of about 119,000 people, this is the largest and most commercial town on the northern coast.
Despite being near the thick of things tourism-wise, you still have access to a local lifestyle. Buy your seafood from the fishermen coming to shore at dawn each day, shop the markets for fresh produce, all freshly grown and picked to be delivered immediately to market. The nearby mountains produce a wealth of citrus and tropical fruits, lettuces, vegetables, and herbs. As long as you steer clear of imported goods, the cost of groceries here is negligible.
If what you want is pure and simple—but above all affordable—beach living, with a wealth of modern amenities, but a more rustic lifestyle equally within reach, then Puerto Plata could be your Shangri-la.
Kat Kalashian
Editor,LIOS Confidential