Over the summer, 470 places across the island competed for the title of "Best Place To Live In Ireland."
The winner, announced by The Irish Times this week, is…
Drumroll, please…
My hometown of Waterford City… on the country's southeast coast.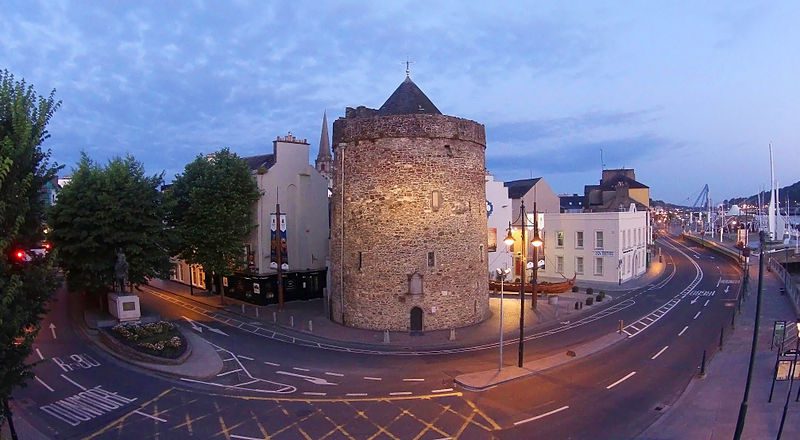 Founded by the Vikings in 914, Waterford is Ireland's oldest city. Later falling to Norman hands, it has a long, rich history. After a rough economic patch in the 2000s—between the fall of the Celtic Tiger and the closure of the town's crystal factory—Waterford has been quietly reinventing itself. Much of this renewal has come from tapping into its colorful past…
Today, Waterford's Viking Triangle is one of the top draws—it's a 7-acre area of the center that showcases some of the city's finest architecture (new and old), and includes museums, monuments, craft shops, cafés, and the impressive, 23-meter-long wood carving known as the "Viking Dragon Slayer Sword." During festivals, it's not uncommon to see a few Vikings walking the streets or engaging in battle (reenactment only, of course).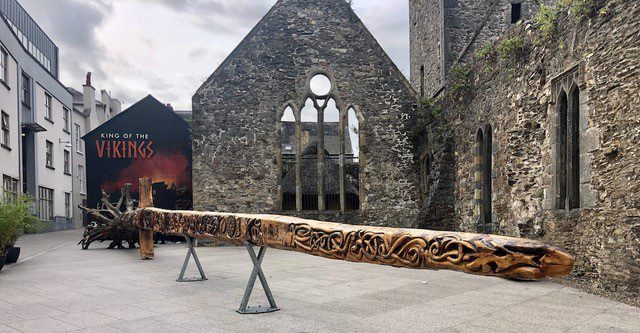 The smallest of Ireland's cities, with a population of 53,500, Waterford feels more like a small town. You also have the benefit of reaching the countryside within minutes. The closest beaches are about a 15-minute drive from the center… and the mountains are less than half an hour away. A few minutes from the city center, you can join the "greenway"—a former railway line redeveloped for walking and biking. The Waterford Greenway runs for 30 miles to the coastal town of Dungarvan—with stunning views of coast and countryside along the way… and optional café stops.
What's missing in the city? If you're a shopper, you won't find big malls or outlets around Waterford. I see this as a plus—it means a strong (and growing) supply of small, independent traders. For bigger retail kicks, there's Kilkenny (30 minutes away), and it's just two hours along the motorway to Dublin.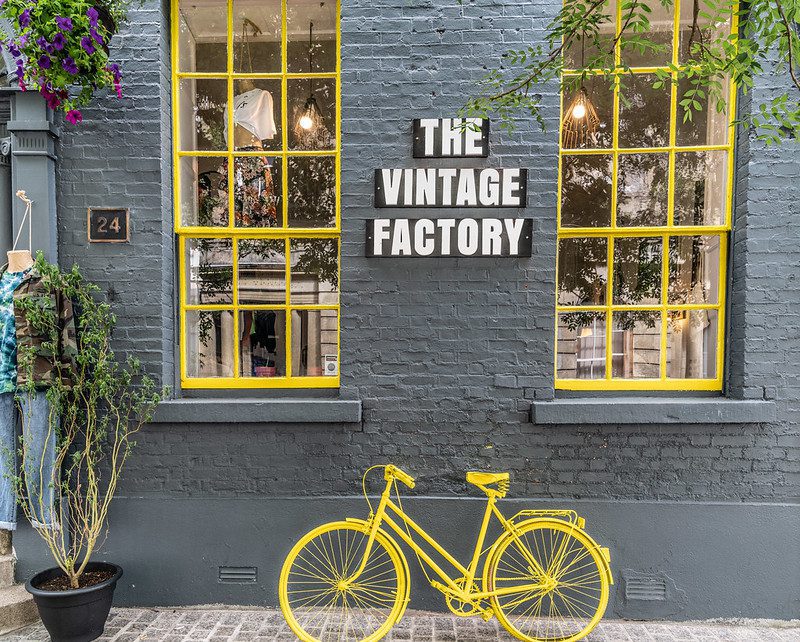 Other advantages cited by the competition judges are Waterford's affordability, its pedestrianized areas, culture (there's a strong arts scene here and a busy festival schedule), a residential presence within the city (unlike Dublin's largely commercialized center), strong potential (with many plans in place for future renewal), job growth (it's a pharmaceutical and technology hub), and its welcoming nature.
Of course, this whole process of finding Ireland's best place to live wasn't written with the expat in mind. While Waterford City holds just as much appeal for the "outsider," particularly those after a more laid-back way of life in a small town, you have an extra hurdle…
Unless you have Irish citizenship or can acquire it through ancestry, it's not easy to retire to Ireland. You're required to show a minimum annual income of 50,000 euros (that's 100,000 euros per couple) for every year you plan to stay in the country. But, for the right person, it could make a good part-time home. Now that word is spreading about Waterford, it may be the time to act on a southeast property…
The Post-Lockdown Property Market
Latest reports show that, nationally, Irish asking prices rose by 9% over the last year. With pandemic buyers concentrating on areas away from the big city, Dublin's prices saw just a 4.9% increase in asking prices, with the average city property asking 399,323 euros.
Meanwhile in Waterford, the growth figure is just 2.7% with an average price of 270,071 euros. Again, these figures are based on asking prices. Thanks to two lockdowns of the construction industry over the last year, there's still a lack of housing stock to meet the pent-up demand, so transaction values are often higher. Right now, cash buyers have a distinct advantage in the bidding wars.
If you're interested in living in the city proper, the most attractive properties are Georgian and Victorian homes. The best of these are upward of 500,000 euros. You'll find cheaper period properties, but they usually require serious renovation. More modern offerings in the city center start from around 150,000 euros.
If you'd prefer more space from your neighbors, you'll find many attractive options within a 10-mile radius of the city. Cottages with acreage start around 200,000 euros, but 250,000 to 350,000 is more common… with prices rising the closer you get to the coast (especially those near the beach towns of Tramore and Dunmore East).
Here are some of the best samples I dug up on the market right now…
In the city…
Just a few minutes' walk to the city center, there's a terraced townhouse that's been recently renovated to a high standard. It's 100 square meters with three bedrooms, two bathrooms, a living room, and an open-plan kitchen/dining room. Rear garden is fully paved and has a concrete shed. Price: 200,000 euros (US$234,000).
Three-bed townhouse facing onto John's River. This is a three-story property, 121 square meters, recently renovated, with lots of natural light. Price: 189,000 euros (US$221,120).
Georgian property of 200 square meters, blending old features with some modern extensions. With a large, south-facing rear garden, the property itself has a kitchen, two reception rooms, an office, three bathrooms, and four bedrooms (master includes a dressing room). Price: 585,000 euros (US$684,400).
For a rural escape, but close to the city, these are the ones I see as representing good value…
Twenty minutes from the city, near the village of Kill, there's a timber log house on 0.6 acres. Covering 230 square meters, it has four bedrooms, two bathrooms, an open-plan living/dining area, a kitchen, an office, and a sunroom/gym. Price: 349,000 euros (US$408,300).
Also a 20-minute drive from Waterford, this modern cottage is near the village of Kilmeadan. Sitting on an acre, with views of the surrounding countryside, the 180-square-meter home has a kitchen, a living/dining room, an office, four bedrooms, two bathrooms, and three sheds. Price: 349,000 (US$408,300).
A home just a mile from the beach and the charming fishing village of Dunmore East. On a 0.75-acre site, it has a kitchen/dining room, living room, sunroom, bathroom, and three bedrooms. Price: 350,000 euros (US$409,480).
Bottom line, it's a seller's market in Waterford, and across Ireland, right now. But I'm keeping close watch on the property stock and will keep you posted should anything else interesting crop up. Meanwhile, if you have any questions on the Irish property market, you can reach me here.
Lynn Mulvihill
Editor, Overseas Property Alert