Lisbon is the second-oldest European capital, after Athens. This is a global city because of its important role in the finance, commerce, media, entertainment, arts, international trade, tourism, and education sectors.
Lisbon is a vibrant city with rich history and culture… and when you first visit you might be overwhelmed with what to do first. Take these first steps to get to know the beauty of Portugal's capital city.
Walk Around The City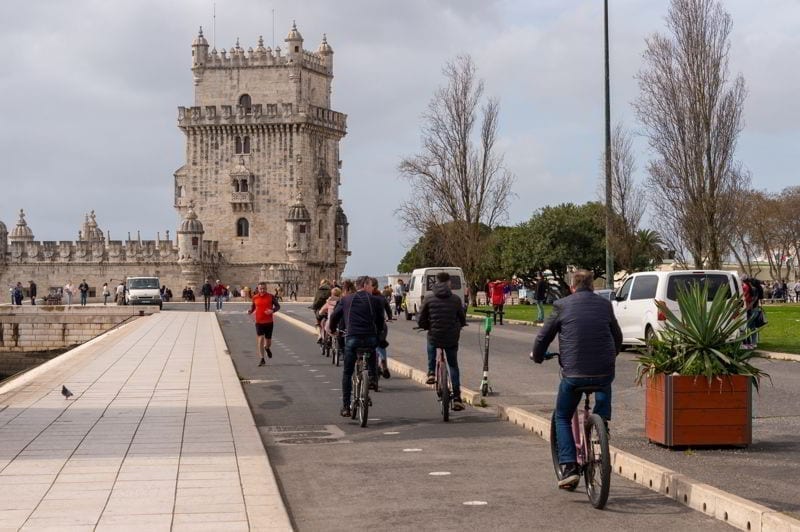 The best way to get to know a new place is to walk through its streets. Lisbon's have something special about them; you can feel the energy and vibrancy wherever you look. Take your time to roam around and soak up all its history. Plus, the stunning views you get from this hilly city are incomparable.
While you're at it, don't forget to walk through Lisbon's oldest district, Alfama. This is an enjoyable experience no matter the time of day. You'll find a ton of small restaurants, cafés, and Fado clubs. Look for the Santa Luzia scenic viewpoint to take in some of the city most incredible views.
If you don't feel like walking by yourself, there are several different walking tours that you can take around the city. A lot of them are free or at an affordable price. Make sure to put on your best walking shoes and get ready to discover Lisbon's magic.
You could also opt for taking the Tram to get around.
Don't Forget The Pastéis de Nata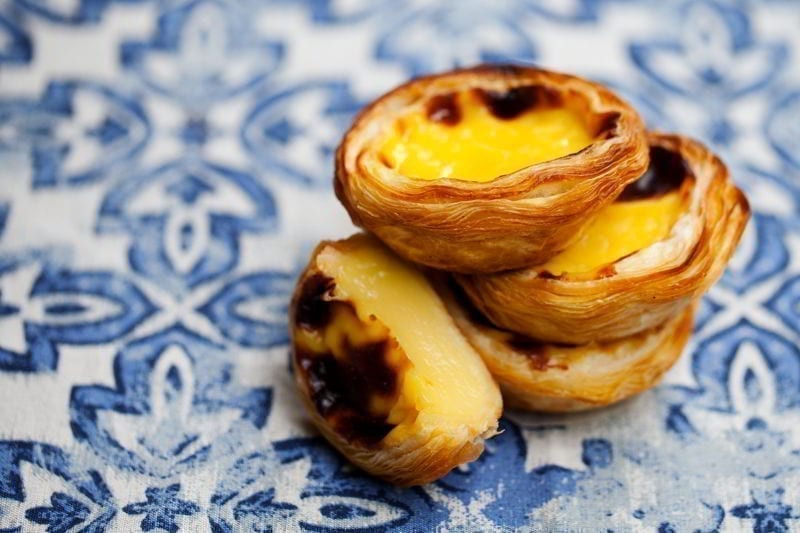 Pastelarias are in almost every corner of Lisbon, and there you'll be able to find the world-famous pastéis de nata or pastéis de Belém. These pastries have crisp, puff pastry crusts filled with baked egg custard. These are addictive, always order more than one… one is never enough.
And although you can find a myriad of delicious versions of the pastéis de nata throughout the city, none compare to the ones sold at the Belém institution. Drinking your coffee while enjoying this Portuguese delicacy is something you cannot pass up.
Experience Live Fado Music And Lisbon's Nightlife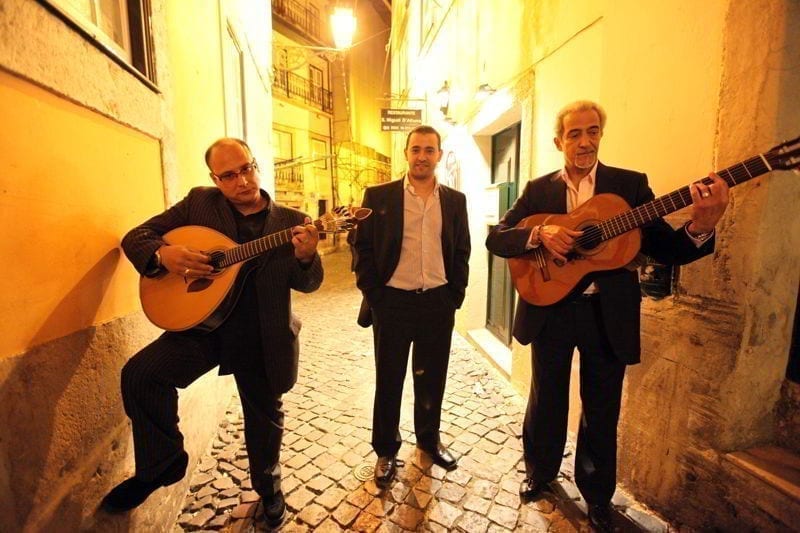 Fado is a music genre that can be traced back to the 1820s in Lisbon. It is usually characterized by mournful tunes and lyrics about the sea or the life of the poor. On 2011, Fado was added to the UNESCO Intangible Cultural Heritage lists.
Fado music is intrinsically linked with the heart of the city and Portuguese culture.
Finding a bar that is playing live fado music while drinking red wine is one of the most authentic activities you can partake in while you visit. Make sure to get local recommendations for the best bars or restaurants serving the best food and have the best singers. Not all Fado bars are created equal.
If you're up for it, don't forget to party like a local. Lisbon is one of Europe's party capitals, so this city's nightlife has you covered. You can start in the Bairro Alto neighborhood and barhop while following the crowds.
Day Trip To Sintra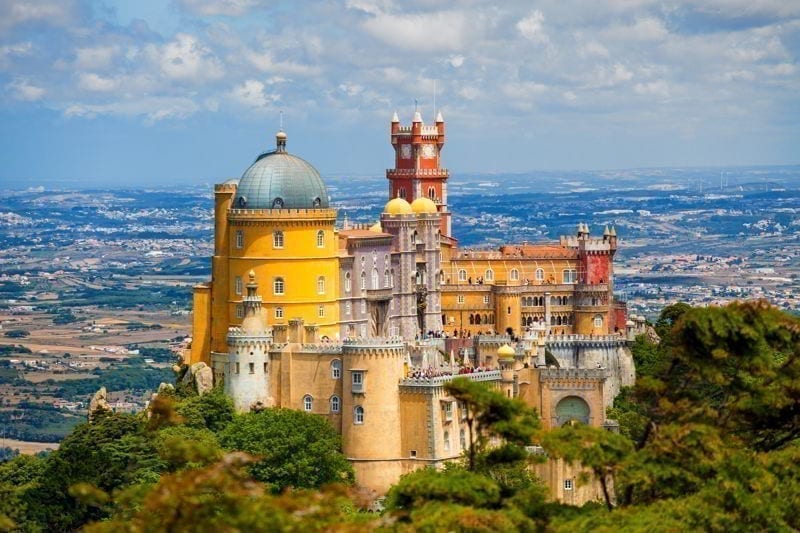 Sintra is a town on the Portuguese Riviera classified as a UNESCO World Heritage Site. It is a picturesque place filled with historic palaces and castles. Here you'll be able to enjoy the Sintra-Cascais Nature Park, Moorish Castle, National Palace, and Pena Palace.
There is a lot to see and do in Sintra, so plan your day according to what you are most excited to experience.
To get here you can take a 40-minute train ride from Lisbon or purchase a roundtrip bus ticket from the train station.
Take The Tram To Belém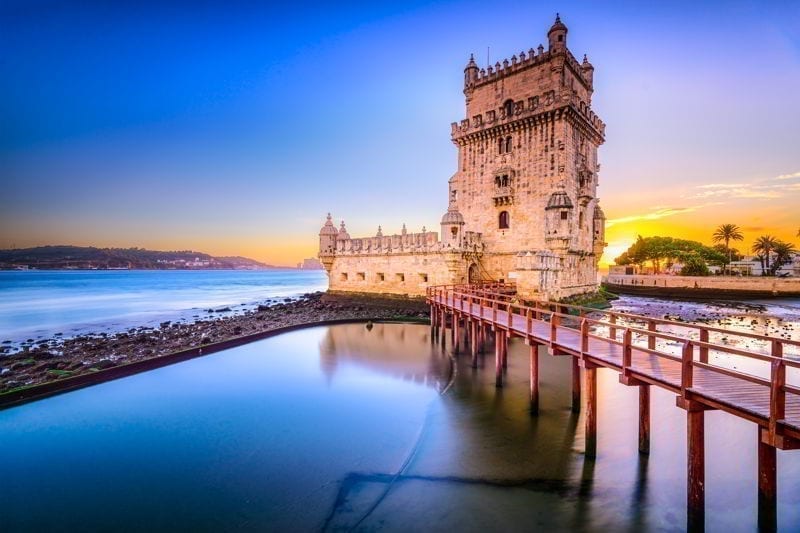 In Belém you'll find the landmark that you can't miss when visiting Lisbon—Torre de Belém. You will find the most iconic feature of the city just above the riverfront, which has been watching over the Tagus River since the 16th century.
This tower is the symbol of Europe's Age of Discoveries, built in the height of the Portuguese Renaissance.
Once you're in Belem you can also visit the Jeronimos Monastery and the Ajuda Palace. Around you'll also find cafés and restaurants where you can take a break from the walks around gardens and the riverfront.
Portugal Is Full Of Adventure…
The activities mentioned just scratch the surface on everything that you can do in your journey through Portugal's exciting capital city. Lisbon has so much art, history, culture, music, and life to offer…
With over 300 days of sunshine per year, this popular destination will not disappoint. Don't think twice about it and get ready to discover Lisbon's charm