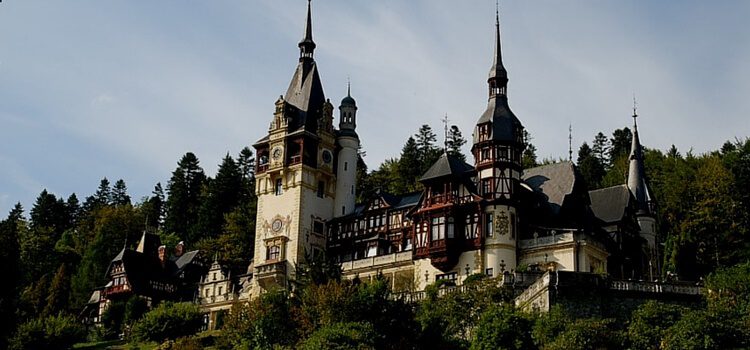 Romania is a big Central European country that makes big sense right now for big, central production. Its port on the Black Sea gives access to the East and the Middle East, and more and more organizations worldwide are looking for ways to take advantage of this.
That includes the U.S. Air Force, which is moving out of Germany and Turkey and into strategically located Romania. We don't know if this is a plus or a minus long term, either for Romania or for its would-be residents or investors, but we remember that the U.S. military presence in Panama, for example, while it continued, sure proved a boon for that country's economy.
Romanians speak a Latin-based language that is relatively easy for Westerners to decipher (unlike the languages of Croatia and Montenegro, for example). The country's interior is beautiful…but not a likely retirement or full-time living haven…as winters are harsh. Great (and increasingly trendy) choice for a ski getaway, though.
Real estate values continue up, but it is still possible to get a true bargain, both in Bucharest and, especially, beyond.
[bs-embed url="https://www.youtube.com/watch?v=oCeShcsvfjU" title="Romania is a top place for Dental Tourism" show_title="1″ bs-show-desktop="1″ bs-show-tablet="1″ bs-show-phone="1″][bs-blog-listing-1 columns="1″ show_excerpt="1″ title="More from Romania…" hide_title="0″ category="4390″ count="4″ featured_image="0″ ignore_sticky_posts="1″ tabs="" tabs_cat_filter="" pagination-show-label="0″ pagination-slides-count="3″ slider-animation-speed="750″ slider-autoplay="1″ slider-speed="3000″ bs-show-desktop="1″ bs-show-tablet="1″ bs-show-phone="1″ _heading_1="" _heading_2="" paginate="none" override-listing-settings="0″]