"Can I move my dog/cat overseas?"
Yes, absolutely. Whether or not you can bring your furry friends along with you is not the main question.
"How can I move my dog/cat overseas?"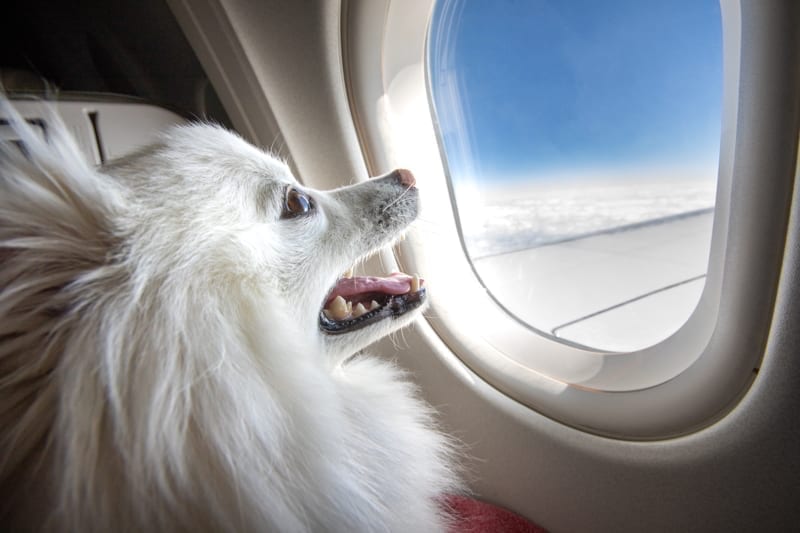 Ah… here we go.
The procedure for transporting pets is likely to change once in a while, so make sure to stay up to date. Here is what you need to do to transport your pet with the least amount ofhassle as possible:
Ensure your pet has the necessary vaccinations and that they are administered within the time requirements.
Confirm your crate meets airline requirements. The pet needs to be able to stand up with head room to spare and comfortably turn around in the crate.
Make your travel arrangements about two to three months ahead of time.
Discuss the health certificate with your veterinarian. Have the health certificate completed by your vet 10 days before you travel.
The U.S. Department of Agriculture must certify the health certificate.
Have the Consulate of your destination or the U.S. State Department Office of Authentications issue an apostille for the health certificate. (This is a document which verifies the certificate is legitimate and authentic.)
Apply for home quarantine (if it's an option) three days before you travel.
Have exact cash to pay what you need at the airport––import fee and the home quarantine.
Check in with the pet three to four hours before your departure and know that all the paperwork travels with the animal, not with you.
Here are some tips to help you through the process: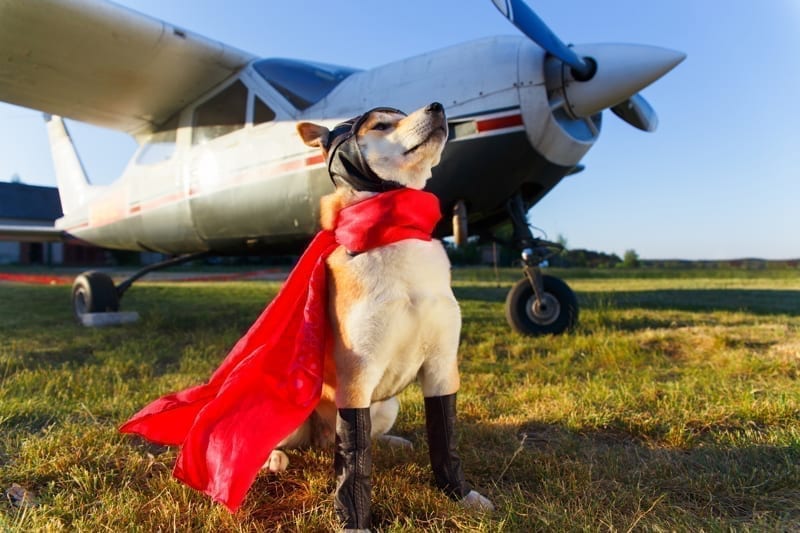 Know What You Need: Check what vaccines and checkups your pet needs to enter the country you're traveling to.
Details, Details, Details: Make sure you (or your vet) have records of all vaccines and checkups for your pet since the day you got him/her.
Hire An International Pet Shipper: Not every airline will have this as a requirement, but we definitely recommend it.
Use Every Minute Of Time You Have: From the day your pet's veterinarian signs the health certificate, you will most likely only have a certain amount of days before the health certificate expires. Make sure you know how long you have and plan accordingly.
Don't Be Afraid To Make Phone Calls: Call every embassy, consulate, state department, and shipping company you need to in order to make transporting your pet to your destination as smooth as possible.
Don't Believe Everything You Read: Unlike many European countries or island nations that are working to keep out rabies, some countries don't require a kennel quarantine. A home quarantine is allowable, meaning the pet has to stay with you for some number of days. Some websites will tell you 30 days, some will say 40, some won't offer any explanation at all.
Plan To Arrive At The Airport During The Vet's Working Hours: Generally, a veterinarian who approves the health certificate and home quarantine is at the airport for a few hours on weekdays and weekends (if this isn't their primary work place). Make sure you know the time and days the vet will be there. Be aware of holidays, too.
Be Prepared To Answer Lots Of Questions: Prior to departure, you'll most likely go through a few pages of fine-printed questions with the airline. These ranged from could the dog be pregnant to would the dog be used for fighting. It's a long part of the process and one reason you should check in several hours before the flight.
Know Your Neighborhood: You must give airport officials the exact address you'll be staying at with your pet in your new destination.
Make Copies Of Everything: Sometimes, you might not get the health certificate (or other documents) back from the veterinarian at the airport. If anyone—apartment managers, security, police officers, or park officials—ask for the dog's papers, make sure you have the little stamped OK/receipt you received from the vet at the airport in your purse, just in case.