Europe's Last Frontier
In the Great Age of Discovery, ships went forth from Europe to the far reaches of the earth, bringing back spices, gold, silver, and more from the New World…

Europe's eras of exploration and conquest brought people from the Old Continent to the New World—sometimes shackled, but often just in search of a better life… New lands were walked on for the first time by Europeans…

In the last few decades, migration has been going the other way.

Many Americans have been discovering Europe for the first time…

At Live And Invest Overseas, we've shown you how affordable the Old Continent can be for retirement—and how profitable it can be to invest in certain markets.

Centuries of culture… Home to the Great Empires of history—from Mesopotamia to Rome to Byzantium to the Dual Monarchy…
Coastlines and landscapes that have inspired the most iconic art (Cezanne, Monet)…

A strong, developed middle-class lifestyle—but a lifestyle that's often much more affordable and certainly more easygoing than the U.S. rat race…

Europe, in many ways, has it all.

But here's the truly surprising thing… You might not even believe it… But I've been there—and I promise you, it's true.
Start Your New Life Today, Overseas
A world full of fun, adventure, and profit awaits! Sign up for our free daily e-letter, Overseas Opportunity Letter, and we'll send you a FREE report on the 10 Best Places To Retire In Style Overseas Today


There's Still An "Undiscovered Europe"

With its history dating back to ancient times… its legacy stretching across the globe (think of how many Americans claim European heritage)… And, today, its popularity as a tourism and expat hot spot…

Can it really be true that there's a Europe that's quiet and open-spaced and, on occasion, almost empty…?

Where the economy is on an upward trajectory—but you still have an opportunity to get in and profit before it converges with the rest of the West…?

Well, yes.

There is a corner of Europe that remains undiscovered to most Americans.

It was once a part of Ancient Rome, and indeed shares the same Adriatic Sea as Italy.

It lies along a coastline that—if you follow it south—takes you all the way to Greece and the Mediterranean…

So, this really is the heart of Europe.

But you won't read about it in most U.S. travel magazines.

In fact, you may never even have heard of it…

It truly is Europe's "Secret Riviera."
A Riviera Rises

The region I'm talking about is the Balkans, and specifically, the tiny, relatively new nation of Montenegro.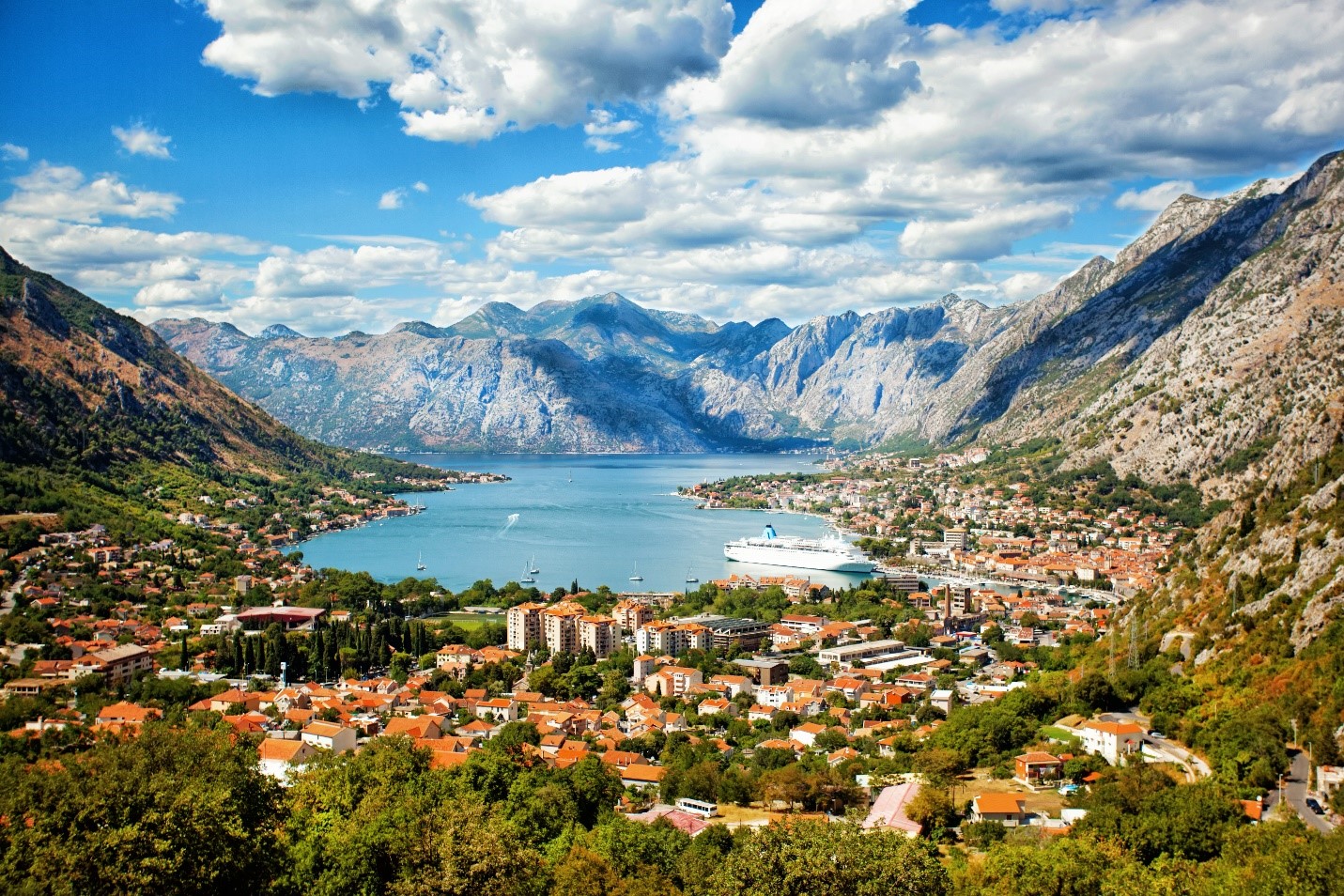 Just northwest of Greece, and across the narrow Adriatic Sea from Italy, this region saw some troubled times in the 20th century.

Conflict between different nationalist groups meant this corner of Europe was off the tourist radar…

But those days are now long past, and the region has emerged from Soviet Rule as a cluster of vibrant, growing, small independent countries, including Croatia and Montenegro.

Croatia has already been discovered by the outside world, in a lot of ways.

When megahit TV show "Game of Thrones" used Dubrovnik as the location for King's Landing, that Croatian city and the country's entire Dalmatian Coast shot up on the tourist radar…

Croatia is a full member of the European Union and on January 1, 2023, became the latest nation to adopt the euro as its currency. On that day, it also joined the Schengen Area, Europe's 27-country, free-travel zone, which allows for movement across the continent without border checks…

Croatia's Dalmatian Coast has hit prime time.

But the Dalmatian Coast in fact continues south along the Adriatic to little Montenegro and Montenegro's Bay of Kotor.

Montenegro and this "Secret Riviera"—still developing, still relatively undiscovered—is where we have the opportunity today for a fantastic European lifestyle and also fantastic profits.

Why Montenegro?

Why would you want to live or invest in Montenegro?

Well, as I've said, the opportunity we have is to get in as the Path of Progress moves through the country, and its economy rises to the level of other top European tourist coasts, like the French or Italian Riviera. (Or the area around Dubrovnik, just 50 miles north.)

Make no mistake: the only thing holding back this coast is the fact that it's been undiscovered. It's every bit as stunning as the Cote d'Azur or Dubrovnik…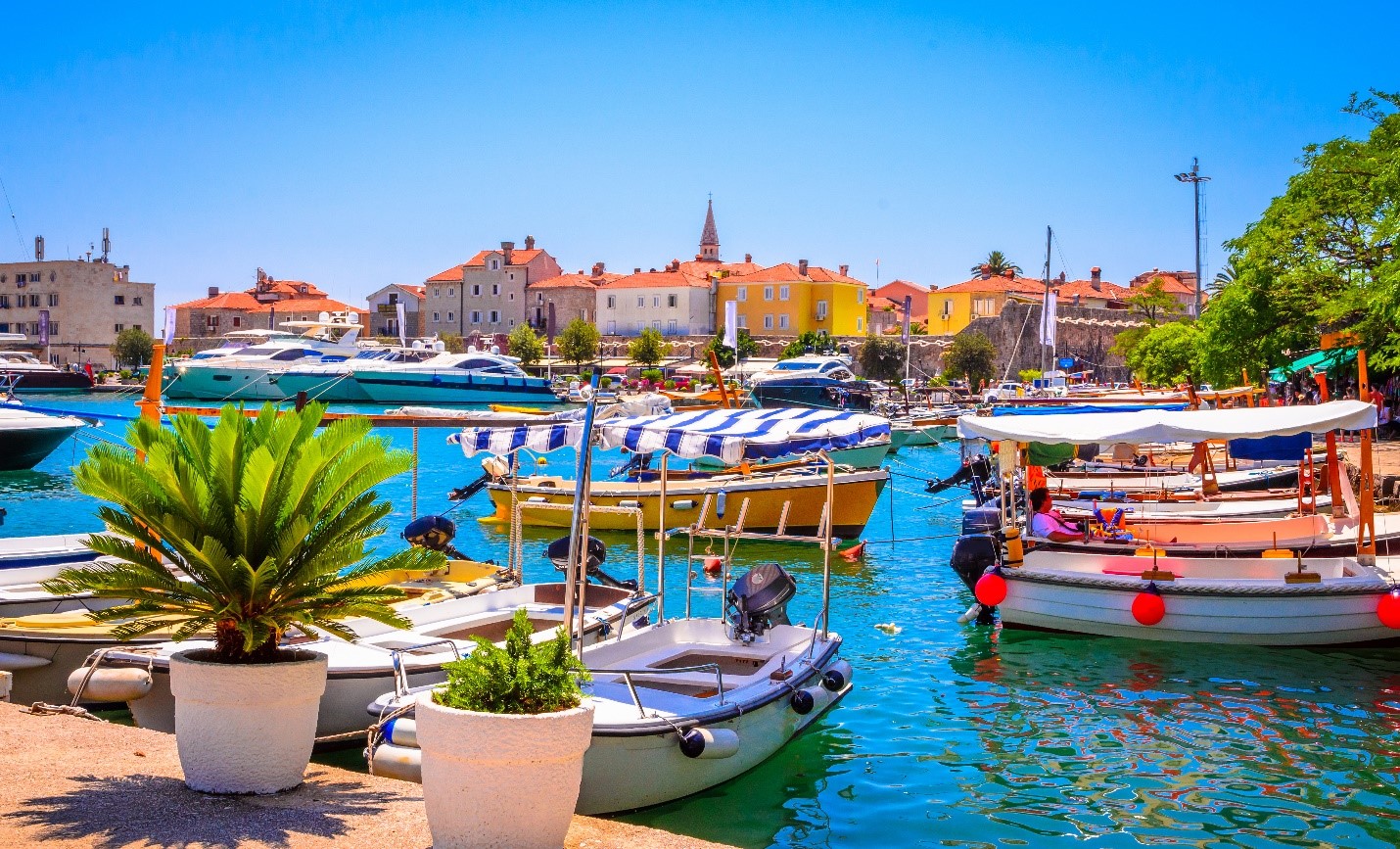 And Montenegro is making it easy to live or invest here.

Buy a property—no matter the value—and you can get residency. And properties can cost as little as 50,000 euros…

Montenegro uses the euro and is on track to join the European Union, perhaps later this decade…

So, it's possible that your Montenegrin residency could convert ultimately to coveted EU residency.

But in the meantime, you can enjoy reduced European bureaucracy… and a lower cost of living.

(A cappuccino costs about 1.50 euros; a mini bottle of wine is 4.50 euros; a slice of pizza is 3 euros; a slice of cake is less than 5 euros.)

There's a low, low tax rate: 9% on corporate and personal income, capital gains, and dividends. There's no restrictions on foreigners owning local businesses.

With three luxury marinas, and even ski resorts (you can swim in the warm Adriatic waters and go skiing on the same day)… Montenegro is an up and coming destination.

Start Your New Life Today, Overseas
A world full of fun, adventure, and profit awaits! Sign up for our free daily e-letter, Overseas Opportunity Letter, and we'll send you a FREE report on the 10 Best Places To Retire In Style Overseas Today

Plus, the whole European continent is on your doorstep.

If you've traveled or done business elsewhere in Europe, you're probably familiar with the rules of the Schengen Area. Put simply: you can spend a maximum of 90 days in any of the 27 Schengen countries (anywhere in the zone) in any 180-day period, and you have to be outside the zone for the other 90 days.

But because Montenegro is not in the Schengen Zone, you could base yourself here for the 90 days you're not in the zone, if you wanted. You would never have to leave the European continent—and you would never have to get a visa…

To sum up: awesome coastal lifestyle… low costs… profit potential… easy residency…

Take advantage of a country that's headed for European Union living standards, but still has the flexibility of being outside the bloc…

There are so many reasons Montenegro should be on your radar right now.

I'm so excited about Montenegro, I've already brought a unique real estate deal (which entitles you to residency) to my readers.

Just a few minutes from a luxury marina on one side, and a charming old town on the other, it's a world-class project that offers views of the blue Adriatic Sea to the front and the mountains behind…

Here, your family (or your renters) can enjoy a laid-back coastal lifestyle, with a gym, a yoga studio, a restaurant, and infinity pool onsite…

Head here now for full details on this 9% ROI, luxury property.

Stay diversified,
Lief Simon
Editor, Offshore Living Letter