An Introduction To Panamanian Folklore
The beautiful dresses are what catch your attention, but the folklore of Panama is much more than a fashion statement. It is a collection of ideas, knowledge, traditions, and customs that have been preserved throughout time. It includes crafts, dances, music, jokes, legends, and even superstitions. Through folklore stories you can learn which fishing hole will bring you ruin or which piece of land a witch has cast a spell on.
Originally known as "folk antiquities," the English term "folklore" was first used on Aug. 22, 1846, by the British archaeologist William Thoms. He wanted to create a collective term to describe the traditions of cultural, subcultural, and social groups.
In 1960, UNESCO designated Aug. 22 World Folklore Day in recognition of Thoms. Folklore is also known throughout Panama as "folclore" or "folclor" depending on the region and dialect.
Although folklore is a universal term, its uniqueness in Panama is a celebrated part of the country's cultural heritage. Schools have folklore days when children wear traditional folklore outfits and practice their dance moves. Often mothers bring traditional food, and art projects to celebrate the history of Panama are designed. If there is a parade, expect to see a folklore group dressed to the nines, sharing their pride with observers.
International dance companies travel the world while sharing the folklore of Panama. In September 2018, Panama folklore was shared with the locals of Czestochowa, Poland.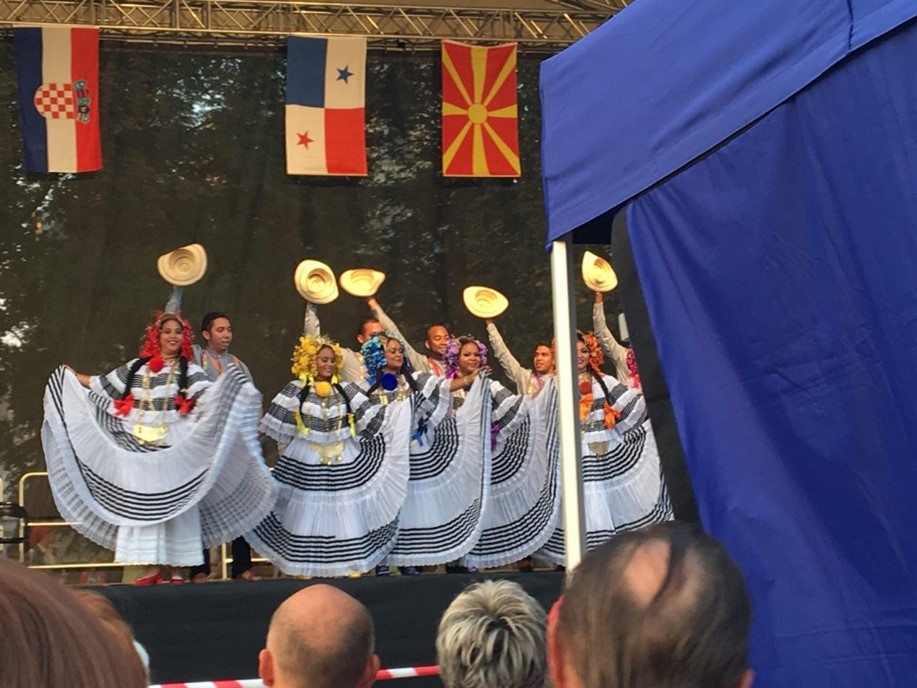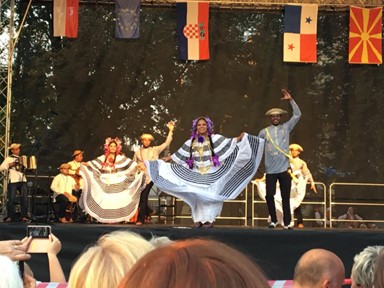 Another group that is celebrating Panamanian traditions in the United States is Conjunto Folklorico Nuevo Milenio. The group was formed to participate in the celebration of the 1998 Baseball World Series. The honorees were Panamanian pitchers Mariano Rivera and Ramiro Mendoza, and the event was hosted by the Panamanian Consulate in New York. Since 1998, the group has participated in community activities such as parades,
Panamanian Black Heritage Day in Brooklyn, Encuentros Folkloricos (Panamanian Folkloric Conferences), and Afro Latino Festivals. They also organize community folk craft workshops and dance classes.
In 2005, the National Folk Dance Company of Panama began to celebrate Miss Folklore of Panama. A year later, with the celebration of the 20th anniversary of the Company's foundation, Miss Folklore of Panama changed her name to Queen of Folklore of Panama.
The company's aim is crowning young people with potential beyond beauty. They encourage women with educational and social commitment to carry out projects that inspire youth to practice, study, preserve, and promote Panamanian arts and folklore. Also, the youth participants are named Ambassadors of Panamanian Culture and Folklore.
To observers, fashion is the most visible aspect of folklore. Let's talk about the traditional clothing you're most likely to see at a parade in Panama…
One accessory that you're sure to see if you spend time in the interior is the Panama sombrero, not to be confused with a Panama Hat, which actually comes from Ecuador. Panamanians from the countryside call the sombrero a "pintao."
These hats use four different materials, including natural reed, acorn, or pita fibers. The dark color of the stripes is taken from the chisná plant, whose leaves are boiled with the fibers that are to be dyed. This process is done by hand—without sewing machines—using techniques passed down from generation to generation.
There are three weaving techniques used as well. The quality of these hats is defined by the number of turns that they have.
The simpler hats of 15 turns or less might cost around US$150, while a very fine hat of 16 to 24 turns could go for US$1,000.
Men's headwear is a more common sight than women's trembleques, which are only used during celebrations.
A trembleque is a complex tiara used by women and girls and paired with traditional dresses. They represent the flowers of Panama, and are commonly made with white or colored pearls and beads. Some are made with crystals or gemstones for extra shine.
In the past, natural flowers such as garden roses, jasmine, carnations, and hibiscus were used to make trembleques. In high society, flowers were used alongside delicate, small gold trembles. The art of making these pieces has been passed down through the generations and is not established in writing.
The use of trembleques is reserved for women who wear a pollera, a traditional, colorful, elaborately decorated dress.
In Panama they're usually made from cotton and have colorful decorations made by using embroidery and lace with floral designs.
It is believed that the skirt represents the Spanish dress of the 16th and 17th centuries. The most extravagant of these dresses are made with gold thread and can cost upwards of US$20,000.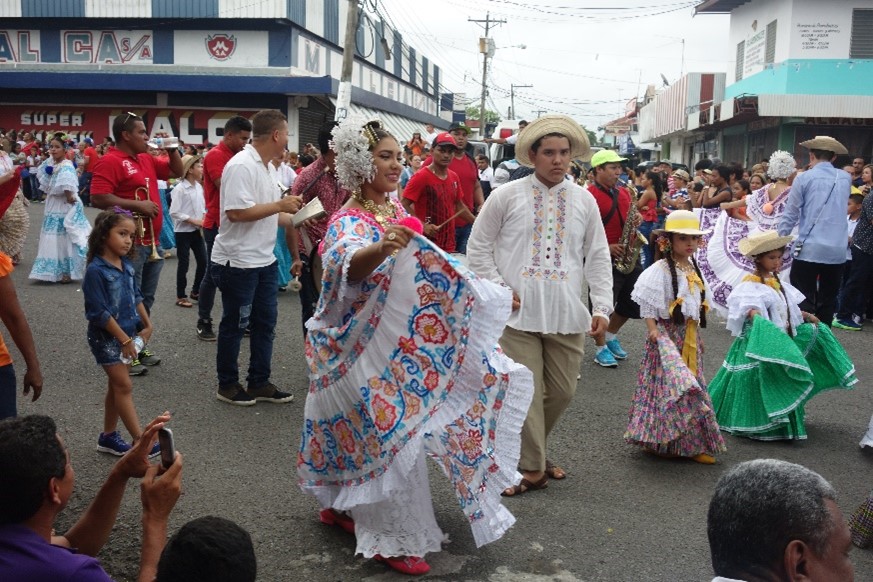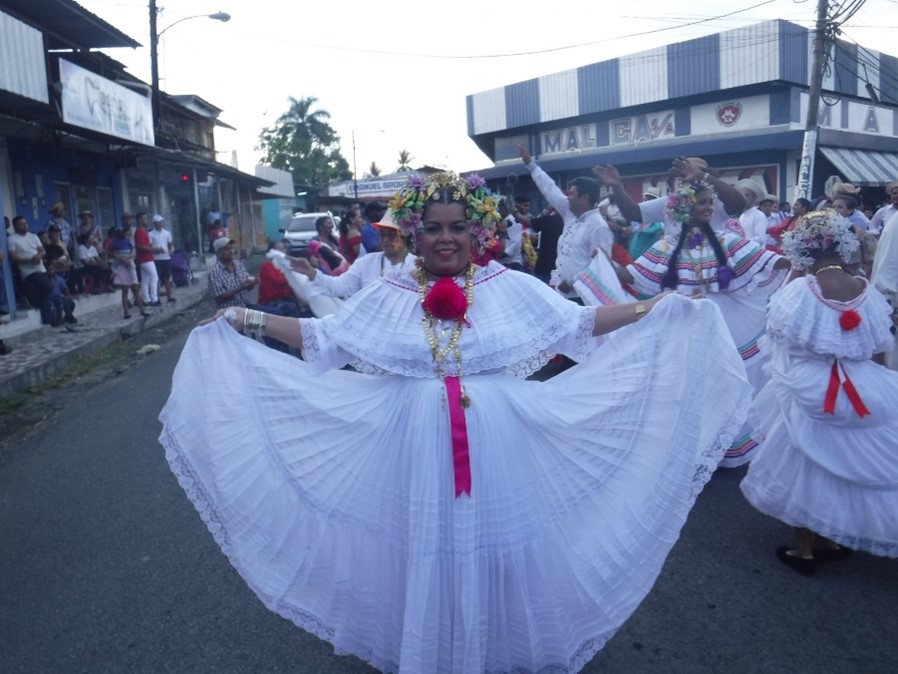 Once a woman is dressed in her pollera and adorned with her trembleque, she is known as an empollerada, but her outfit still isn't complete. How much jewelry can one woman wear? Ask an empollerada. Gold earrings, bracelets, rings, and necklaces are layered upon one another turning any woman into a princess for the day.
Men's traditional clothing is much simpler. Black cotton trousers with a simple hem and without folds are the norm, and are paired with a montuno, or a simple button-up cotton shirt.
The shirt is worn untucked and reaches close to the mid-thigh. Some men use old gold coins as buttons.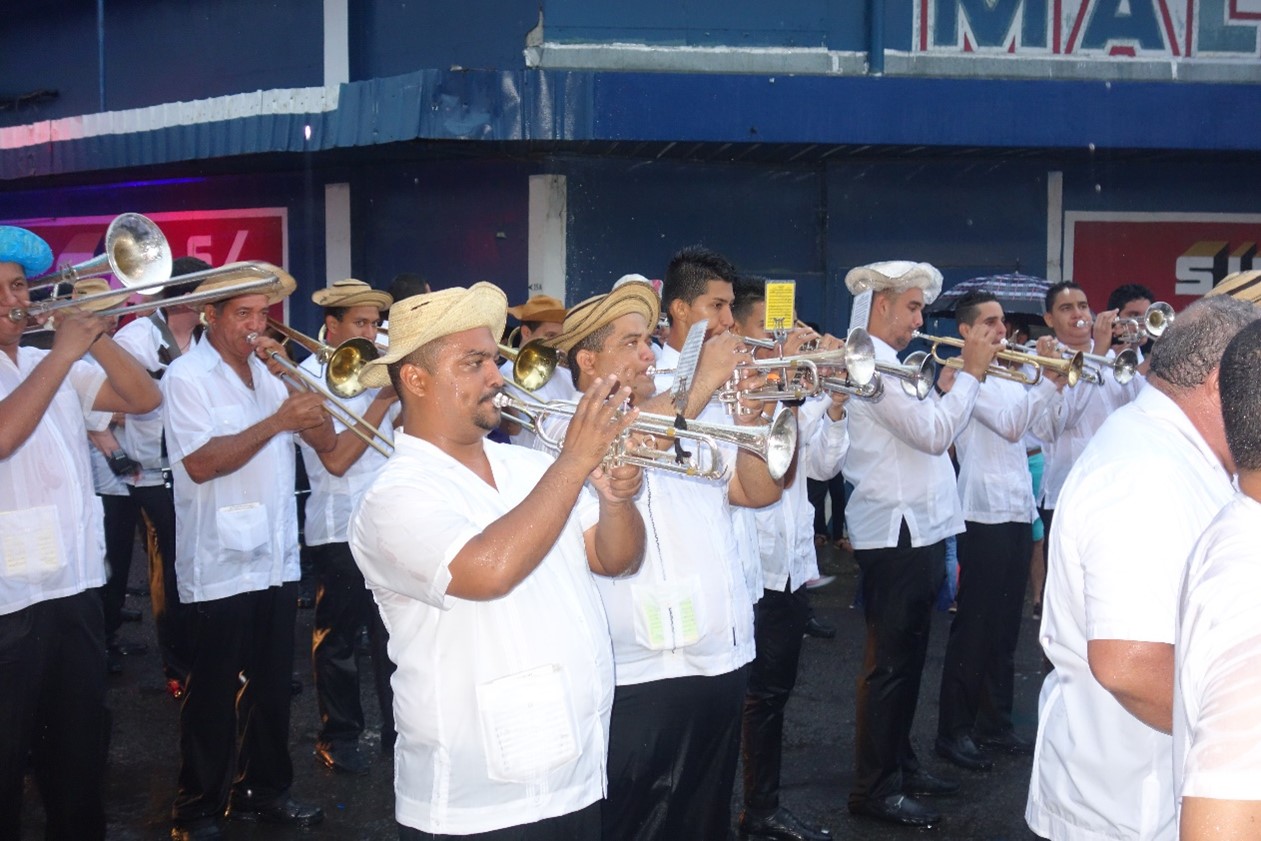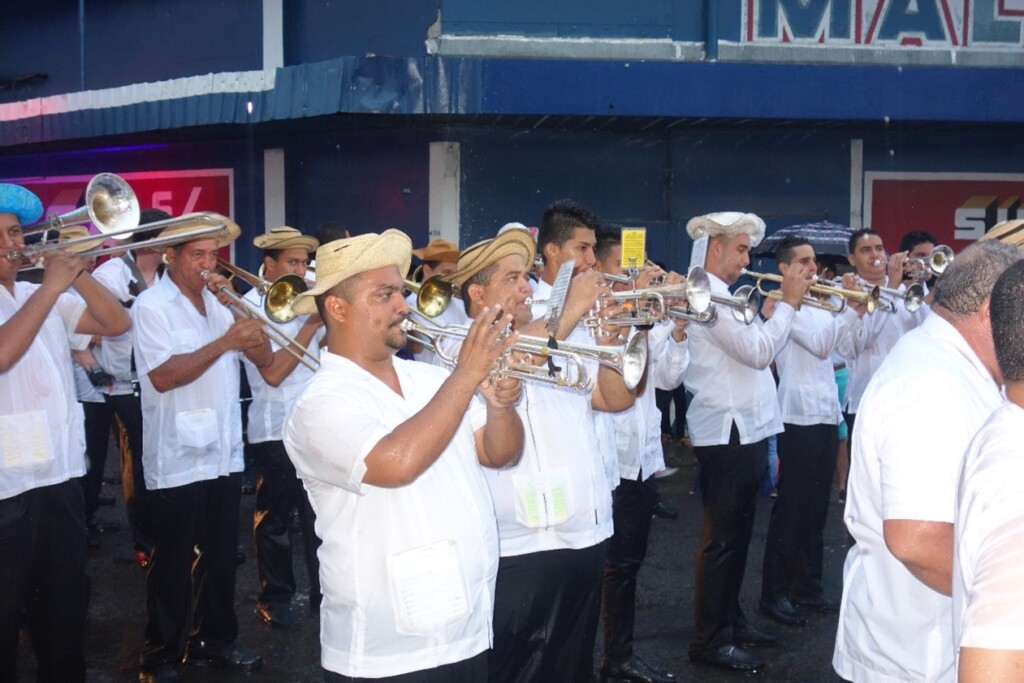 Folklore is a complex and vital part of Panamanian culture. Learning, respecting, and supporting local customs is an important part of being involved in the community.
Next time you watch a parade or see children running to school in these traditional outfits, you'll have a greater appreciation for the folklore of Panama.
Important festival dates:
Día Mundial del Folklore: Aug. 22
Día del Turismo: Sept. 27
Día de la Hispanidad: Oct. 12
Festival del Manito: September – Ocú/ Herrera
Festival de la Mejorana: September – Guararé
Festival de la Cumbia Chorrerana: March – Panamá Oeste
Cristo Negro de Portobelo: October – Colón
Festival del Toro Guapo: October – Antón/Coclé
Desfile de las Mil Polleras: 2nd Saturday of January – Las Tablas
Festival Internacional del Almojabano con queso y sus derivados: January – Chiriquí
Feria del Mar: September – Bocas del Toro
Festival del Bunde y Bullerengue: September – Darién
Festival del Sombrero Pintado: October, La Pintada – Coclé (The festival was registered in 2017 and was confirmed Intangible Heritage by UNESCO on December 7, 2018.)
Día de la Pollera: July 22 – Las Tablas (Día de la Pollera is part of the greater celebration of Fiestas Patronales de Santa Librada.)
Sincerely,
Rebecca Teeters
Panama Insider