When it comes to owning rental property overseas, we want to have our cake and eat it, too.
We want the highest return on investment possible… but we also want to vacation at the property over Christmas… especially if that property is in an enticing destination, like Belize.
If you're planning on owning rental property in Belize, your arrangement will probably be one of the following:
You'll live at your property and rent extra rooms
You'll vacation at your property and rent it when you're not there
You'll only rent it out (personal visits aren't on your agenda)
Getting Started: The Paperwork
To rent out your property in Belize, you'll first need to have a trade license. This ensures you're operating your business legally and paying your taxes.
If you're buying in an apartment or condo building that's already operating as a hotel, the management company usually takes care of this paperwork for you. This usually also means they'll be your property and rental manager.

If your condo, apartment, or home isn't operating as a hotel and you want to rent it out, you'll want to establish a company for your rental business. You can create a local 250 company or an international business company (IBC).

If you go the IBC route, you'll need to register your company to do business in Belize. For more information about this topic, contact attorney Ryan Wrobel.
Start Your New Life Today, Overseas
A world full of fun, adventure, and profit awaits! Sign up for our free daily e-letter, Overseas Opportunity Letter, and we'll send you a FREE report on the 10 Best Places To Retire In Style Overseas Today
How To Rent: Professional Vs. Self-Management
You have a decision to make: Do you want to be in charge of the rentals, or do you want someone else to do the work for you?
There are pros and cons to both options…
Professional Management
Pros
Cons

The freedom of not having to be on site all the time

Higher fees than self-management

Professional managers are experts who know the market and can market your property competitively

There's a risk of hiring a company that is not performing well
Professional management is more expensive than self-management, but the fees can be justified depending on your situation.
For instance, they handle the marketing of your unit (and it's in both parties' interests that it gets rented), they arrange the hired help, and they handle other factors you may not have considered.
If you plan to be an absent owner and won't have boots on the ground often, a property and rental manager could be the way to go…
But before hiring any company, do your homework.
Ask other expats for referrals, see how many properties that company has in their portfolio, look for online reviews, and so on.
Self-Management
Pros
Cons

It creates a personalized experience for your guest

You have to be on call 24 hours a day

You call the shots on rental rates and availability

The workload can be high, especially if you have many rooms and no hired help

The fees charged by rental sites like Airbnb and VRBO are lower than professional management fees


Managing your own rental is considerably more work. You'll need to be present regularly or find a reputable person to help guests when you're not there—easier said than done.
In Belize, reliability can be an issue. It's common for someone to offer their help and then not perform.
It's a good idea to have a few helpers on speed dial… That said, if you plan on being on-site or in the area full-time, self-management could be appealing.
Airbnb and VRBO are the two most popular sites for rentals by owners. At the time of writing, Airbnb only charges hosts 3% per reservation, which is an attractive rate for an online travel agency.
On Ambergris Caye, hosts often offer memorable services to their guests, like airport or water ferry pick-ups and drop-offs.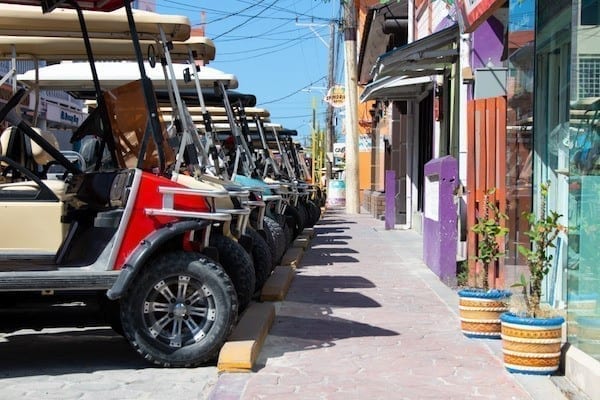 A Few More Considerations…
If cash flow is your objective, go where the tourists go. Ambergris Caye, Placencia, and San Ignacio are top vacation spots, with tourist numbers rising yearly. Also rising every year are real estate prices.
If you're buying in a complex or a building with a home owner's association, you'll need to make sure you're able to rent your property out and, if so, if you can rent it on your own.

Don't be surprised or upset if they don't allow it. The decision is usually made for quality control and to ensure there is no confusion in the marketing of the rentals at that property.

While you may pay more for their services, they're experts in the field and will make sure your property is well looked after.
If there is a specific property and rental manager that you must use, ask if there are any restrictions on owner use. Usually, branded hotels have an owner-use clause to ensure they have inventory for rentals.

If you want to come and go as you please, a branded hotel room may not be right for you. If your primary goal is income, a branded hotel may be the way to go.
Is Now The Right Time To Own Rental Property In Belize?
It's a pivotal time in Belize's tourism industry and an ideal moment for investors to make a move.
Tourism numbers have increased steadily over the past decade (not including the pandemic), and Mother Nature's best-kept secret is just starting to be revealed.
Airlines continue to add new direct routes into Belize, and the major hotel brands, including Marriott and Hilton, have staked out their pieces of Ambergris Caye…
If you're after investment property overseas, you'd be remiss not to check out Belize.
Rachel Jensen
Belize Insider