Belize, the jewel of the Caribbean, is known for having the world's largest living reef, azure waters, lush jungle landscapes, and colorful wildlife.
Over the last couple decades, Belize has pushed hard to preserve its natural beauty and resources. Because of this, many new construction properties are doing what they can to be sustainable as well.
In the past, off-grid homes in Belize were built to be eco-friendly out of necessity. There was a lack of public utilities in certain areas…
Despite wider access to public utilities today, off-grid, eco-friendly living remains popular.
People opt for self-sustaining homes for a variety of reasons: They might want to cut back on utility bills, reduce their carbon footprint, or be independent from a public grid system.
These are the three big-ticket items to consider before buying an eco-home…
1. Electricity Consumption And Solar Panels
Before selecting a solar package, it's important to understand your electricity consumption.
Do you need air conditioning in every room, or are you OK with a nice cross breeze when the windows are open? Do you have high ceilings and insulation? How many refrigerators do you need?
Refrigerators and air conditioners are the two biggest electricity-consumers. To cut back, some opt to only have air conditioners in their bedrooms and use smaller refrigerators. In many eco-homes, stoves and dryers are gas-run to help reduce electric use.
2. Water Systems
Your home's water system will depend on whether you can dig a well or not. In some areas, it's not permitted, so the water system ends up being water catchment with cisterns and holding tanks.
3. Waste Management System
It's a good idea to know where your waste is going and how it's getting there. Many self-sustaining homes have a sewage line and some sort of treatment center. Some eco-developments even have gray water recycling, which is used to water the plants and landscaping.
Here's a selection of off-grid, eco-friendly homes currently on the market. I'll cover a handful more opportunities during my live webinar this Saturday, Nov. 5 at 1 p.m. ET, and I'd love for you to join.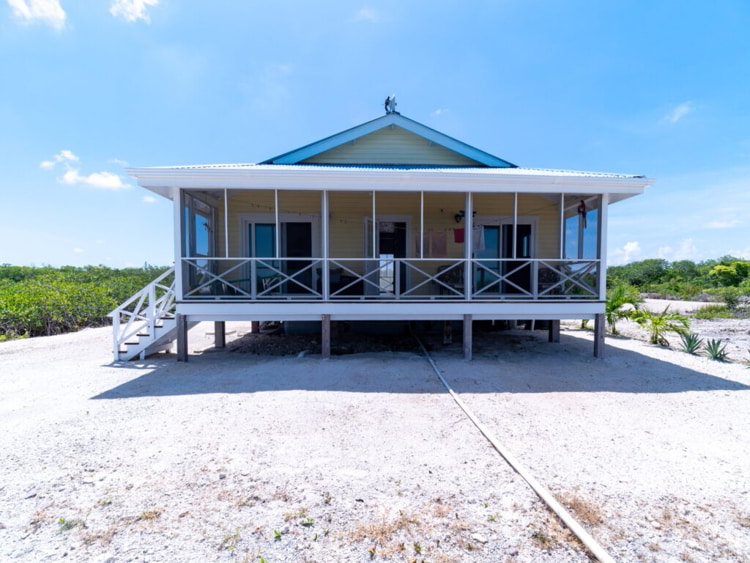 This two-bedroom, two-bathroom home is in the Secret Beach area of Ambergris Caye, a 5-minute drive to the beach and 1 mile to Secret Beach.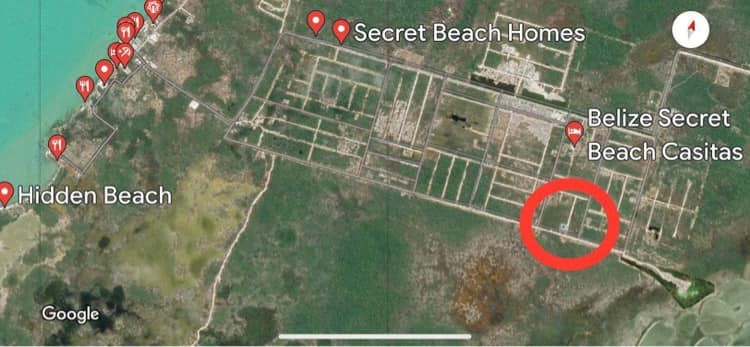 It features 102 square meters (1,100 square feet) of living space, plus an outdoor, screened-in veranda. It has additional space to build a pool on-site.
The asking price was just reduced to US$229,000. No financing is available.
Get ​Your Free ​Belize Report Today!
Simply enter your email address below and we'll send you our ​FREE REPORT – ​​Discover Belize: Reef, Ruins, Rivers, And Rain Forest… Plus Easy Residency And Tax-Free Living
– Casa Scollegato Riverfront Home, Cayo District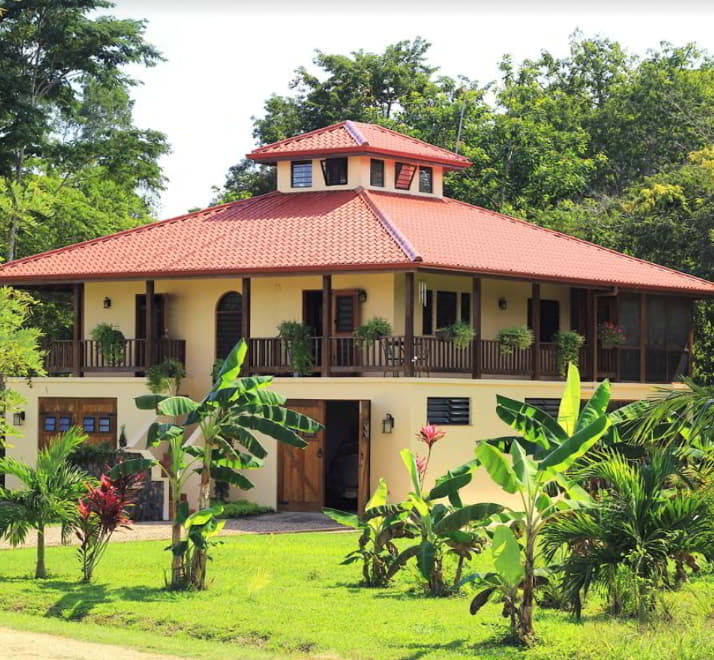 This home has two bedrooms, two bathrooms, and almost 300 square meters (3,200 square feet) of living space.
It's on the market for US$389,000. The adjacent lot is also available for US$61,000. No financing is available.

It's located within a 100-acre off-grid development about 20 minutes from San Ignacio in the rugged Cayo District. It's already landscaped and overlooks the river.
– Jungle-View Home, Cayo District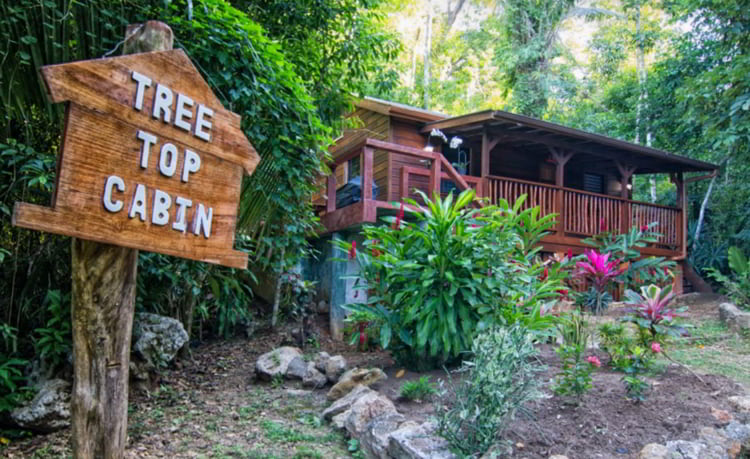 This home has three bedrooms, one bathroom, and 61 square meters (657 square feet) of living space, plus a veranda.
It's located in a 130-acre off-grid development, one hour from San Ignacio. It's on the market for US$99,000. No financing is available.
To learn more about eco-friendly living or your real estate options in Belize, reach out here.
Rachel Jensen
Belize Insider