As you ski lazily down a gentle slope, a ray of sunshine hits your face, and you look down to the coastline…
The sun is glittering on the Adriatic and has just illuminated the endless vineyards and olive groves that lead down from the mountains to the beaches.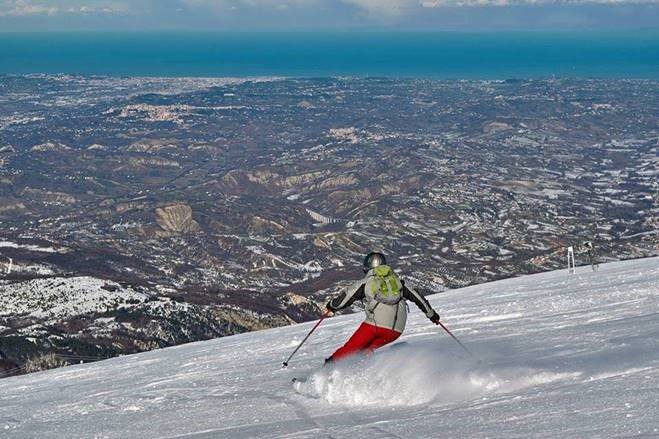 The gently rolling hills are ablaze with blossoming cherry and peach trees, while lavender, daffodils, iris, and crocus are beginning to peak out after a short and temperate winter, punctuating the landscape like a colorful Renoir.
Arriving back down to the ski resort, you have a restorative espresso and meander back toward the coast.
An hour later, you're enjoying fresh clams and white wine at a beachside café, to be followed by handmade pasta topped with today's catch.
After a leisurely lunch, you take a walk on the beach, maybe settle in a quick nap on the sand, reveling in the warm springtime sun. Perhaps you take a quick dip, though the waters are still shaking off their winter chill.
This is April in Abruzzo, Italy.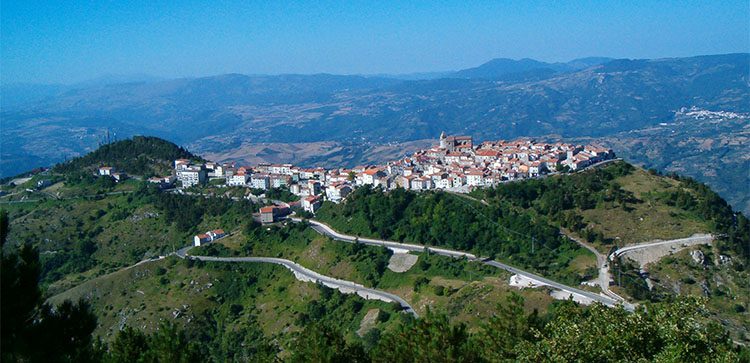 Abruzzo, once one of the poorest regions in the country, had fallen off the national map until just a few decades ago.
Since the 1950s, however, Abruzzo has seen steady economic growth. In the 1990s, its growth surpassed that of any other region; its per-capita GDP expanded to become the highest in the country. The construction of new highways made it more easily accessible from Rome, opening the region up domestically and attracting state and private investment the likes of which Abruzzo had never seen before.
Today, the per-capita GDP well outpaces that of the rest of southern Italy (and is a healthy 84% of the national average). Today, this is the richest region in this part of Italy.
New development is taking place, especially in Pescara, where a new bridge has just been finished. Large-scale housing communities are underway along the seaside, and small, historic towns including Città Sant'Angelo, Tocco da Casauria, and Popoli are working hard to attract investment to save their historically significant but nearly deserted streets.
The Abruzzo Business Board (of which the Abruzzo Tourism Board is a part) is working hard to attract more tourism, both domestic and international, more foreign investment, and more general recognition. While the region is still several years away from being a recognized vacation spot, and perhaps even further from being the household name that Tuscany is, the tide is turning…
I predict it won't be too much longer until the world begins to pay Abruzzo the attention it deserves.
Meantime, right now, you could say that Abruzzo is Italy's best kept secret.
You've surely heard of the wonders of Tuscany. Maybe you've long dreamt of experiencing them for yourself… perhaps long term.
If you dream of the best of Italy, I'd suggest looking beyond pricey Tuscany to much more affordable Abruzzo.
Abruzzo has everything Tuscany offers and more—at a fraction the cost. A couple could live here comfortably on US$1,400 per month or less, including rent… meaning your monthly budget could be much less if you own your own home.
One opportunity that struck me during my recent visit was to do with the chance to pursue self-sufficient living in this corner of Italy. A nice plot of fertile land, enough for a self-sufficient farm, is a bargain… and the lifestyle it could provide a joy.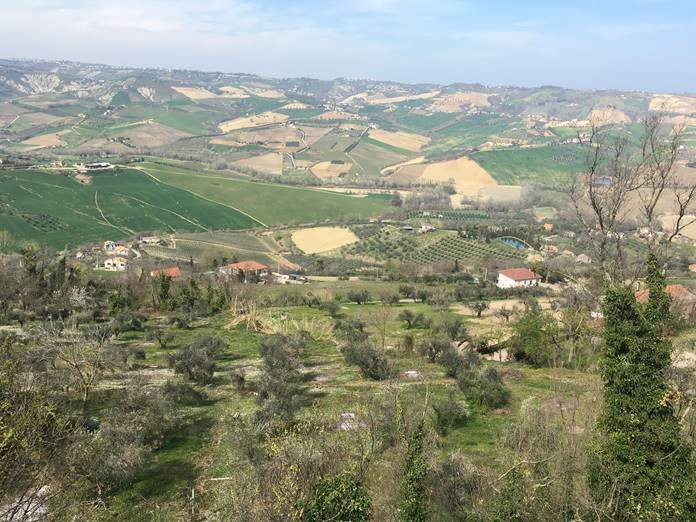 Abruzzo represents the "real Italy." This is a traditional, rural region. That reality comes with pros and cons.
The pros include the still low cost of living and of property (you could buy a tumble-down but charming property for renovation for as little as 5,000 euros) and the lack of tourist over-development.
The primary con, on the other hand, is that, for all these reasons, you'll need to learn a good amount of Italian to make a life here.
If you're up for tackling the language barrier, Abruzzo could be the ideal place to make your dreams of la dolce vita come true. Escape to Abruzzo to embrace a slow-paced, low-key, simple, peaceful way of life…
The best of Italian country living… at a fantastically bargain price.
Kat Kalashian
This essay originally ran in April 2017 and has been updated.
Comments