How Do We Define The Cheapest Places To Live Well?
The cheapest places to live well is not all about finding budget destinations. Also, it's not all about saving money. It's about going somewhere your money will go further. Somewhere your budget will allow you a higher standard of living…
Somewhere the cost of living is less than the United States but offers similar services and amenities. A place offering the type of life you dreamed about but never thought you could afford.
Of course, there are places you can live for next to nothing… But do you really want to move into the middle of nowhere? Or in a country stricken with poverty?
The following places offer a quality of life similar to or even higher than in the U.S.
Living overseas is an adventure, a chance to experience a different culture, try new things, and gather enriching experiences. If you are looking to do this while living a higher standard of life and maybe even increasing your bank balance, then read on.
A List Of The Cheapest Places To Live Well Overseas
Lisbon, Portugal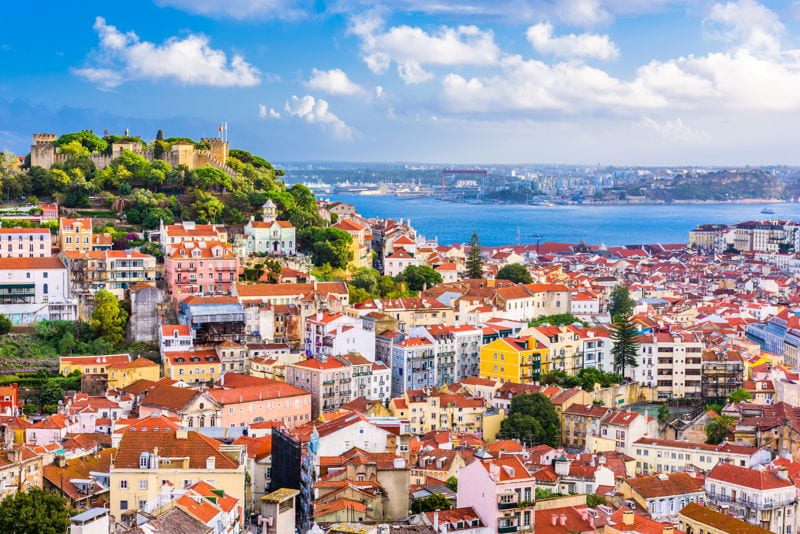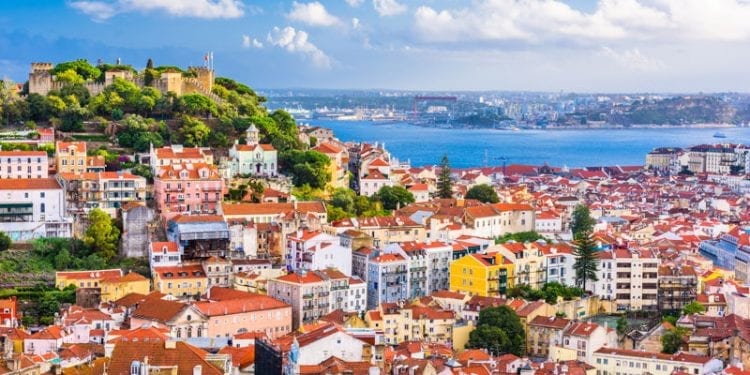 One of Lisbon's many claims to fame is having arguably the best climate in Europe. The White City benefits from more hours of sunshine than most of Europe's other major cities. When things get too hot, you can rely on the cooling properties of the Atlantic sea breeze. Temperatures fall during the winter but still remain mild.
Lisbon has yellow-sand beaches close to its city center, enabling you to take full advantage of the warm weather. Unlike the beaches you sometimes find near to big cities, these are clean and the water isn't polluted. It's no surprise Portugal has one of the highest concentrations of blue-flag beaches in the world.
The capital has become more expensive over the past couple of years, but you can still find bargain living… if you know where to look. Real estate prices in Lisbon are forecast to continue rising. Investors from across the world believe now is the time to buy property here.
Living in Lisbon means you will never run out of things to do. There are restaurants to discover down every quiet street. And it isn't just Portuguese food, Lisbon has a range of cuisines. As you would expect from a coastal town, it has delicious, fresh seafood. The country's historic ties with India have led to some excellent curry houses and Goan food. For those with a sweet tooth, pasteis de nata are legendary. These custard-filled pastries are native to the city and perfect with a coffee.
This city has a thriving cultural scene with opera houses and theaters. If you prefer live music you can find venues across the city. Keep an eye out for Fado, a Portuguese version of the blues. Lisbon's other attractions include a fine aquarium, shopping, and a range of quirky bars.
Abruzzo, Italy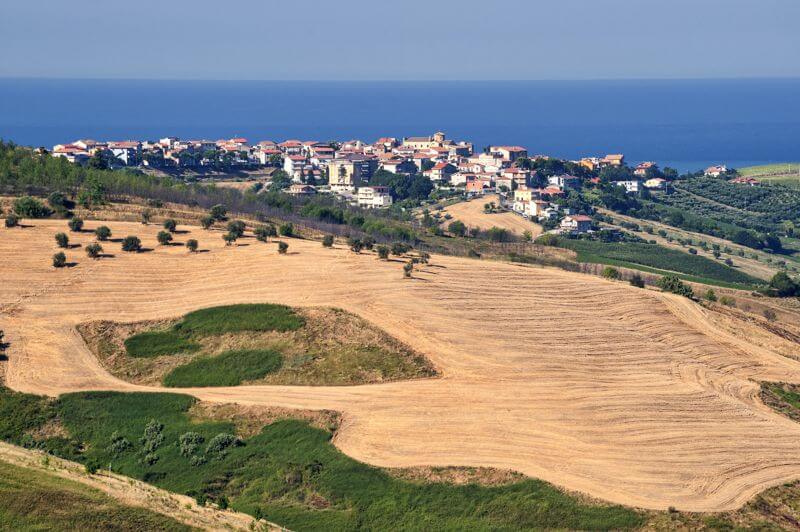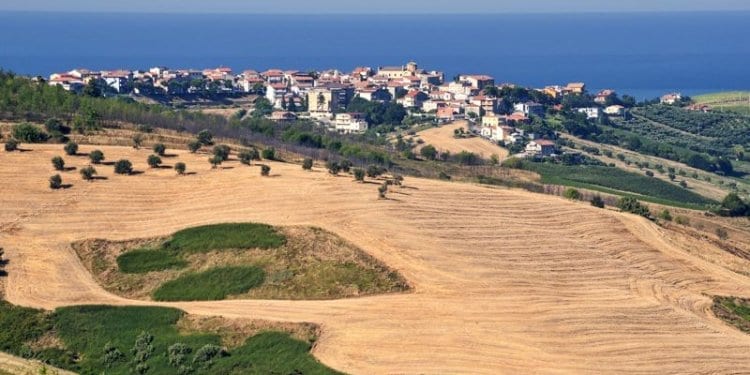 One of Italy's most undervalued regions but one of its most scenic. The countryside is wilder and more rugged than other parts of Italy—which has kept people away in the past. But with the expat lifestyle becoming more mainstream every year, more people are starting to take notice of quiet Abruzzo… especially those looking for authentic and unspoiled Italy.
Abruzzo has the twin attractions of towering mountains and yellow-sand beaches. It's possible to ski in the morning and go for a swim in the afternoon. Much of the region is designated as a National Park… perfect for outdoorsy types and hikers.
Abruzzo will suit expats looking to live a relaxed life at a slower pace. It's a great place to grow fruit—and vegetables. You can easily become self-sufficient or at least grow enough seasonal produce to considerably lower your food bill.
Speaking of food, the region has a wide range of excellent produce. This includes fresh seafood as well as the usual meats, cheeses, pastas, and breads you expect in Italy. The local wines make a perfect accompaniment.
Abruzzo has an international airport close to Pescara and Rome is a straightforward drive away, boasting even more options for flying. Public transport is reliable and punctual, you can easily and comfortably take coach trips across the region and even to further afield.
Abruzzo is one of the cheapest places to live well in Europe.
Cali, Colombia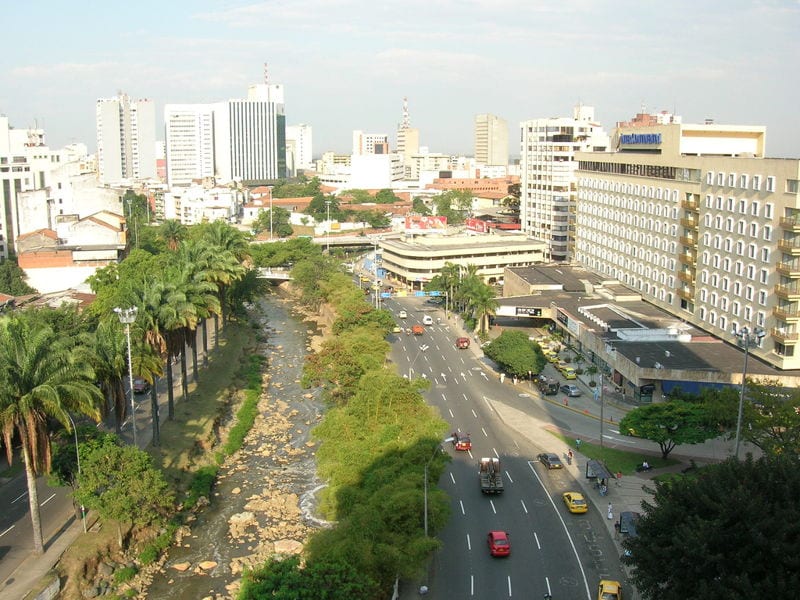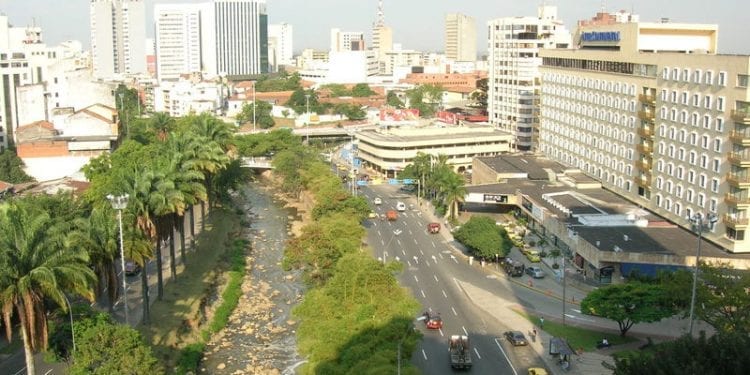 Colombia's third-largest city is the home of Salsa music and bargain real estate. Cali is a city for its inhabitants, rather than for tourists. Life here is never dull, something is always going on. Although, those who are looking for famous names will be disappointed.
To enjoy Cali you need to do as the locals do and enjoy the lifestyle in this salsa-mad city. You won't be stuck for new places to eat… you can find fresh seafood and excellent steaks. Although the Colombian economy is booming, the strong dollar means your money will go a long way in this city.
Cali was a sleepy town for many years but burst into the public consciousness in the late 90s… not in a good way—it was a hotbed for drug trafficking. Thankfully, those days are in the past and Cali is rebuilding and looking to the future. As with every city, there are areas to avoid, but safety isn't a big issue overall.
Cali has a modern, well-planned infrastructure and public transport system. Integrated into the existing network are wide-ranging and inexpensive buses and cable cars.
The best living is to be found in west Cali. This area has many of the best neighborhoods and a wide range of prices and one of the cheapest places to live well in South America.
Santo Domingo, Dominican Republic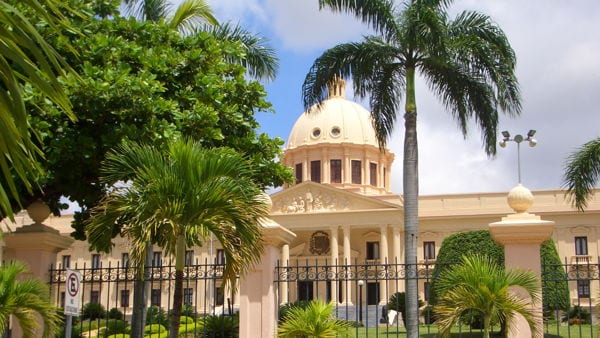 Santo Domingo, the oldest European city anywhere in the Americas, is up-and-coming—benefiting from the investments made by both the government and private sector in the Dominican Republic.
For a long time, the country was under French rule. Their architectural influence remains today. This is unusual for Caribbean Islands.
This haven is one of the last places you can find true value in the Caribbean. Beachfront property is cheap, with many financing deals available. These properties can be rented out and deliver a decent, reliable return. Plus, real estate values are expected to rise in the coming years. Also, an investment in property can also get you on the road to a Dominican Republic residency, which is quick and easy to obtain.
Santo Domingo has a thriving restaurant scene and plenty of live music venues playing the local merengue music until the early hours. The country has some of the best beaches in the world, where you can enjoy sailing, surfing, and windsurfing—all popular here. Plus, the Dominican Republic is among the world's premier kitesurfing destinations. If you prefer a more leisurely trip to the beach there are plenty of sheltered beaches. These are perfect for swimming and paddling.
Placencia, Belize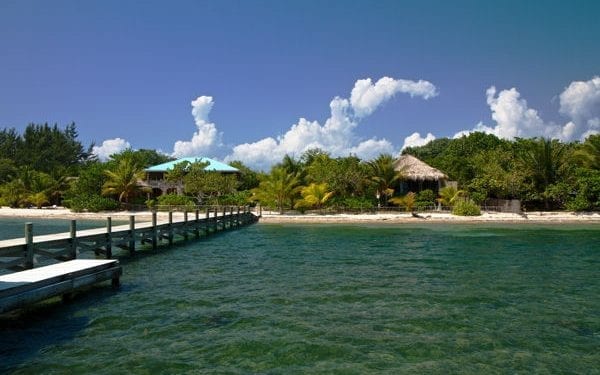 Placencia is a relatively undiscovered part of Belize—which makes it one of the cheapest places to live well in Belize. But things are changing… fast. Five-star accommodation is springing up, along with restaurants, bars, and all other amenities. In short, everything you would expect from a top Caribbean resort.
Seeing its potential, investors are starting to buy property across Placencia. Infrastructure has been improved and the roads to and from the village are now as manageable as you will find in Belize. That doesn't mean you won't find numerous potholes and bumps, but you can safely get to your destination.
Construction is underway on an international airport close to this eco-destination, which will provide a boost to tourist numbers and local property prices. If you are thinking of establishing a business, consider catering to these new tourists.
With the barrier reef a short distance out to sea, Placencia is popular with scuba divers and snorkelers. There is a dazzling array of different fish species swimming in the crystal-clear waters, many unique to Belize.
Inland, you have the tropical jungles. As with everywhere in Belize, they are home to a diverse range of different rare and endangered species. Maya ruins and temples lie hidden in the deep vegetation, making for spectacular hiking and day trips. If you are thinking of renting out your property for part of the year, these are strong selling points.
Durango City, Mexico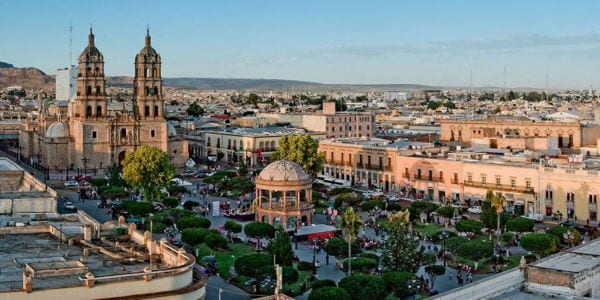 Durango is set in the foothills of the Sierra Madre Occidental mountain range. It's a quiet town with well-preserved architecture. Don't be surprised if you find yourself with a sense of déjà vu walking around town. It's best known for the number of western movies filmed here. Durango isn't well-known to expats, which allows you to experience authentic Mexican life… and authentic Mexican prices.
Mostly a university town, the place has an energetic, positive feel to it. There's an excellent American school providing private education and serves as a place to meet fellow expats.
Durango is a clean city, without the debris and litter that you find elsewhere in Mexico. As a result, the cobbled streets and well-preserved colonial buildings are shown in their best light. Durango is one of the cheapest places to live well in a colonial city.
Like Colombia, Mexico continues to get badwrite-ups in the press. There are frequent travel warnings and horror stories reported on the news networks. Remember, there are bad areas everywhere and the United States has some of the worst in the world. If you aren't involved in drug trafficking, you will be as safe in Mexico as at home in the States. You can easily find out which areas you should avoid by speaking with locals or basic research online.
Da Nang, Vietnam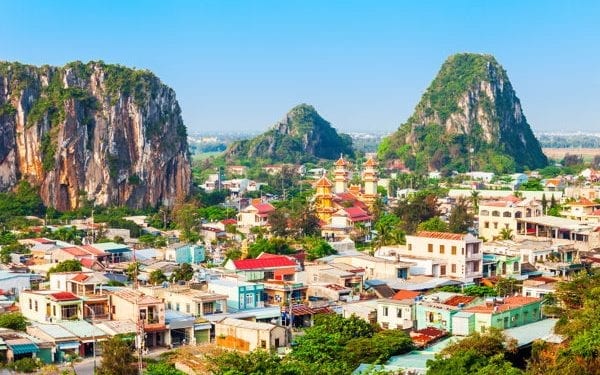 Da Nang is a popular tourist town with fast-growing infrastructure. There is also access to international airport. There are a number of UNESCO World Heritage Sites in the region as well as miles of beautiful beaches. In addition to being a popular tourist town, Da Nang is a thriving business region and still growing fast.
Daily living costs in Vietnam are low enough that most expats eat out for at least two meals a day. Many simply never cook, partly because of the quality of Vietnamese food. The street food is delicious, fresh, and there's a seemingly endless variety.
Vietnam real estate took off in 2015, when the government made it easier for foreigners to own property. Although it's still not possible for foreigners to own real estate outright, you can buy on a 50-year lease and retain the usual rights. Contact a reputable local lawyer to help you get through the bureaucracy which can be difficult to navigate.
Owning property in Vietnam doesn't entitle you to a visa, which is one drawback. The maximum stay permitted is 90 days. As a result you will need to budget for trips to the border for a new visa.
Chiang Mai, Thailand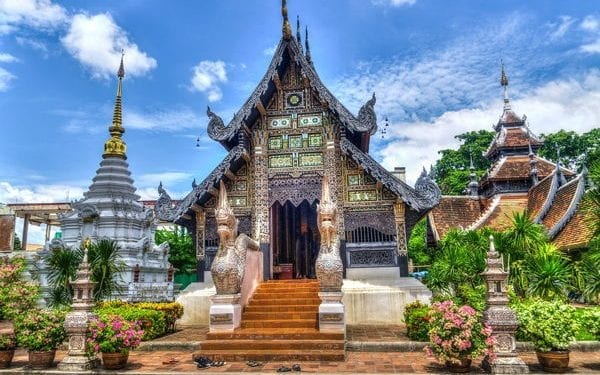 There are any number of towns where you can live cheaply in Thailand. Chiang Mai is a favorite, due to its relaxed pace of life and excellent infrastructure.
Chiang Mai, not as cheap as the internet may have you believe, is one of the more upscale places to live in Thailand. The standard of living is high but you can live well on a social security check. The city has a more relaxed feel to it than other big cities in the country—even the traffic seems less manic. The city is also safer, pickpockets are rare. There is also far less of the drunken crime you see in other Thai cities is absent.
This is a modern, international city with top-quality hospitals, international schools, restaurants, and shopping. You can find almost anything in Chiang Mai, even imported goods are inexpensive here. The local markets are the best places to buy everything you need… from food to electronics, clothes, and shoes.
There is a strong expat community made up of people from all over the world. Many of these are digital nomads who take advantage of the cheap, high-speed internet. The many hospitals and schools provide the city with a young, educated workforce and give the impression of a city on the way up.
We hope you enjoyed this article on the cheapest places to live well. If you have any comments, please let us know in the comments below.
Oliver Lovett