In the morning, I like taking in the view from my balcony…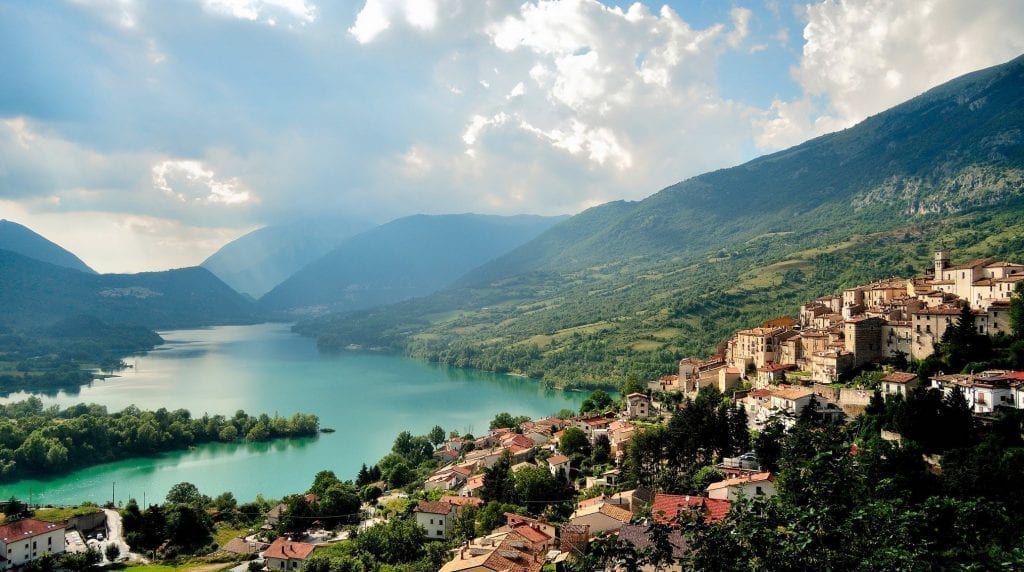 To the south, I see the majestic snowcapped peaks of the central Apennines…
To the east, a stretch of the turquoise Adriatic Sea…
In between olive groves, green meadows, and picturesque hilltop towns.
Every time I see that view, I feel lucky to be living where I'm living.
Where is that?
I'm inAbruzzo, a part of Italy that remains unspoiled by mass tourism, holding firmly on to its identity and remaining true to itself.
Whenever I get a spare moment, I head out to explore more of this region I've grown to love.
One day I might go hiking in one of Abruzzo's national parks, hoping to spot a chamois or deer…
Another day I stroll through an ancient mountain hamlet greeting old ladies sitting outside their stone houses and beaming friendly smiles at me.
In summer, I like going for a swim and then lazing on a pebbly beach along Abruzzo's coastline.
It is impossible to get bored here. There are castles to explore, mountain views to swoon over, wineries to visit, hearty traditional dishes to devour (or even to learn to cook), and local festivals to join in.
In my local bar, complete with centuries-old vaulted ceilings, a fragrant cup of espresso costs 90 cents, and a generous glass of martini accompanied by a plate of small pizza bites and light snacks comes at a whopping… US$2.80 at today's exchange rate!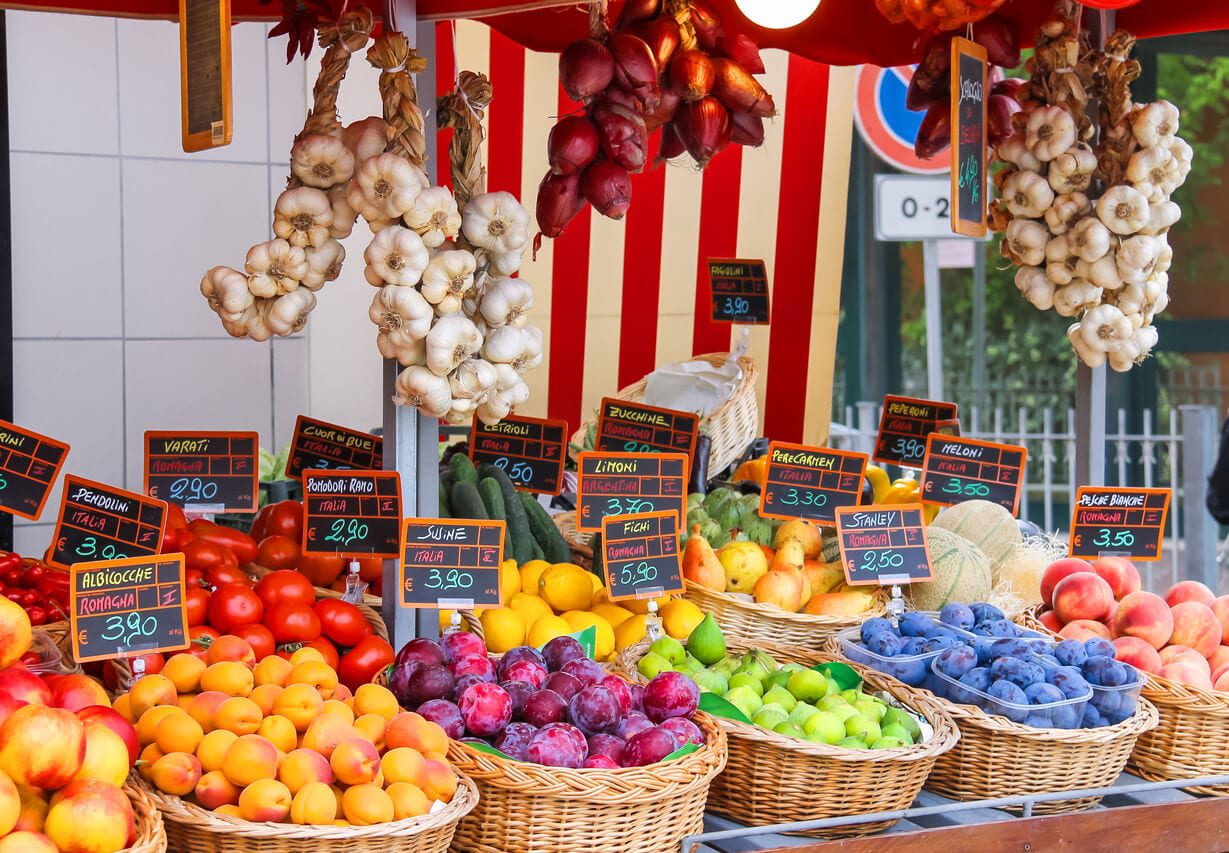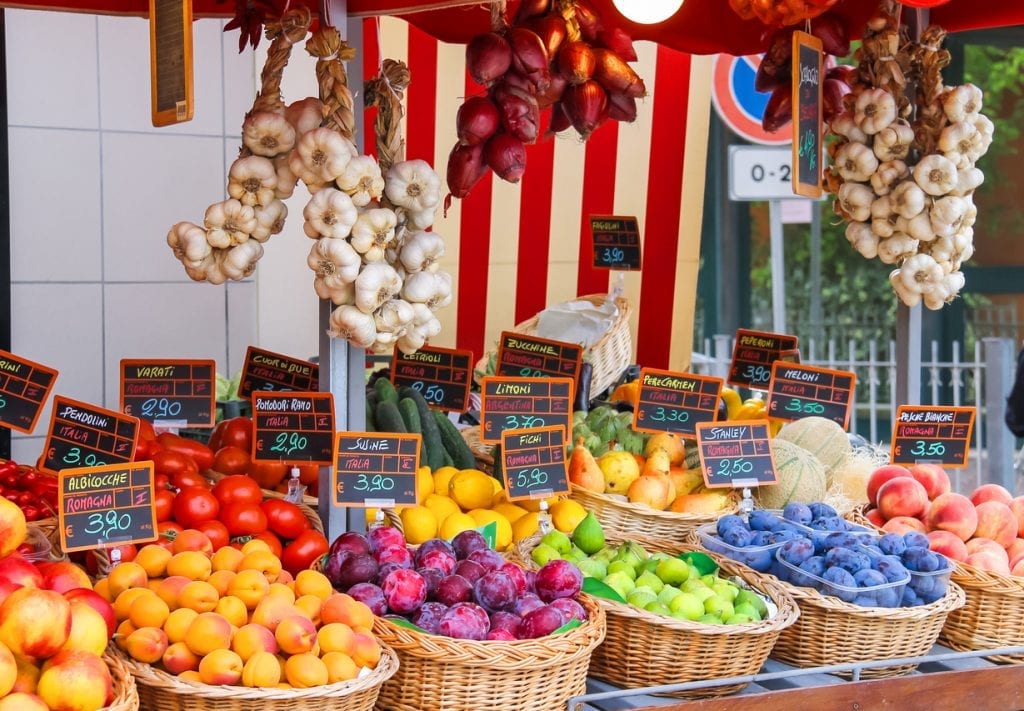 For fresh, seasonal produce at rock-bottom prices, I visit the weekly local markets. On my last market spree, I bought 4 pounds of ripe Sicilian tomatoes, 4 pounds of apricots, a large bag of fresh salad greens, a bunch of celery, and 10 artichokes for a total of US$12.
Here in Abruzzo, grocery shopping is not a chore but a happy social event with those mountains as the stunning backdrop. I look forward to the friendly banter of the vendors as I shop for freshly pressed organic extra virgin olive oil, which I'm able to buy directly from a small producer, sheep's milk cheese from a farmer nearby, and stone-ground high-quality flour from a mill a short drive from my home.
You do not need to be rich to have the best here.
I transferred to Abruzzo five years ago and have noticed a growing interest in the region lately. North Americans, Australians, British, and many other nationalities are trickling in in search of their roots and la dolce vita without the hefty price tag of other, better-known Old World regions.
Lisa Grassi Blais and her husband Jake Rupert from Ottawa, Canada, visited Abruzzo for the first time in 2006.
"We started coming on a yearly basis after we reconnected with my mother's side of the family here. We fell in love with the people and the area. Abruzzo has this rugged, unspoiled feel, and we were hooked immediately," says Lisa.
The couple moved to the region permanently in 2015, ditching their successful careers in law and journalism to set up a guest house and tour company.
"I love the connection to tradition here in Abruzzo. People tend to understand its value. They identify with and are proud of their local traditions," explains Lisa.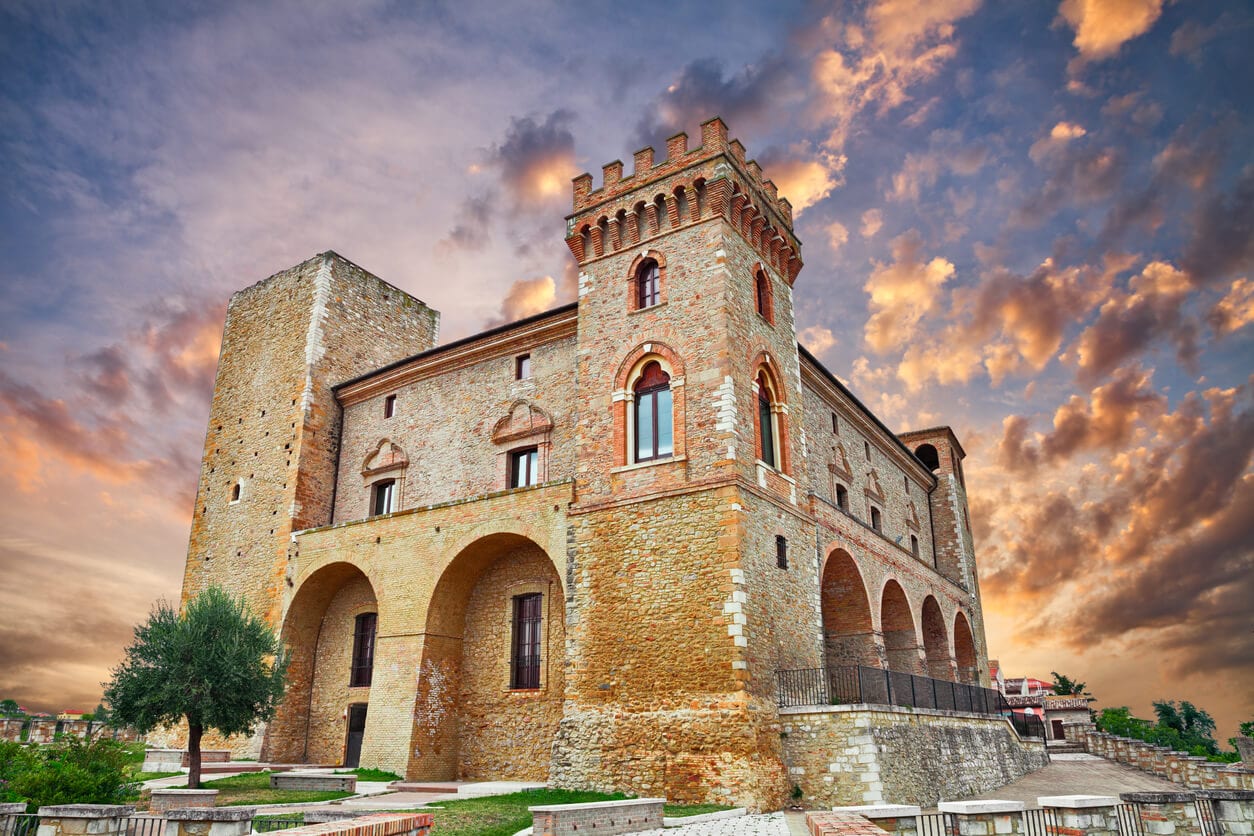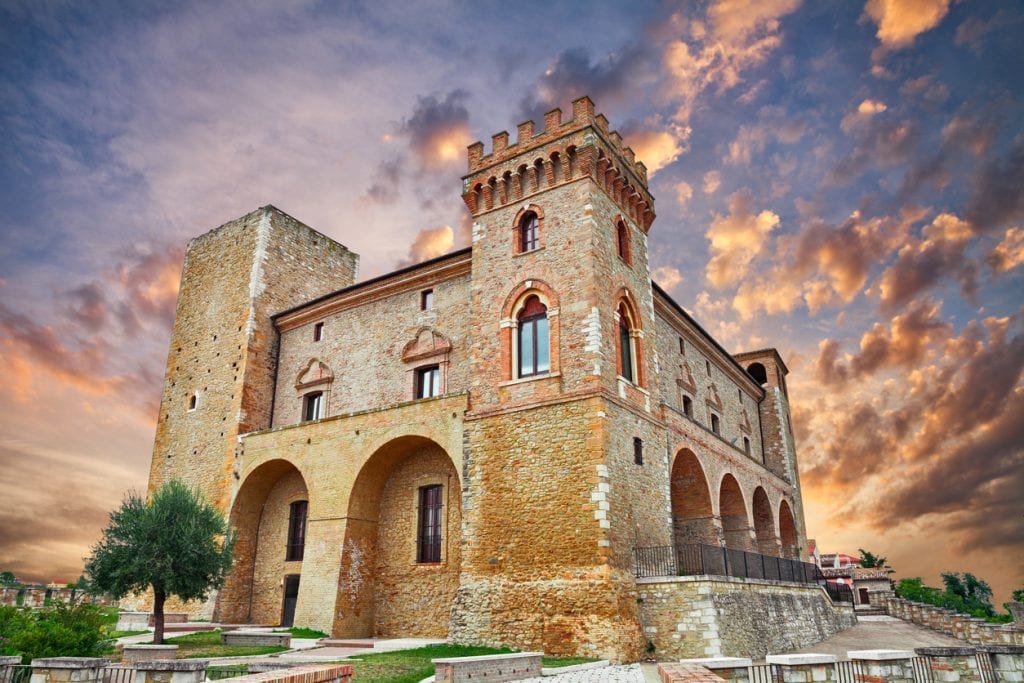 Lisa and her husband both enjoy the slow pace of life here that they report couldn't be more different from what they were used to in Canada. They take their guests around the area to show off the medieval castles and ancient frescoed chapels. They introduce them to local artisans or join them for wine tastings.
In his spare time, Jake likes jumping in the swimming pool at their villa and chopping wood. Lisa relishes long walks in the nearby olive groves with her two dogs and chilling out on the patio with a book and a glass of wine.
The climate is mild in Abruzzo, and neither of them misses long, snowy Canadian winters.
Add to all that the affordable cost of living, and you have a recipe for paradise.
An excellent meal in a local restaurant made from fresh, homemade ingredients and enjoyed with a great bottle of wine costs approximately US$45 for two people.
"Back home, that wouldn't cover the cost of the wine!" says Lisa.
It is not only food that is affordable in Abruzzo.Real estateprices are easy on the pocketbook, too.
If you want to wake up to the sound of seagulls and splendid sea views, you can find a house on the coast for US$200,000. If you prefer cooler temperatures in summer, there are many affordable options in the hills and mountains. A restored apartment in a 17th-century palace in a historic town could cost as little as US$115,000 or US$120,000.
Short-term rents (that is, three to six months) are hard to find. But if you want to get a taste of living in Abruzzo and rent for a year or more, again, you'll find the cost a bargain. You could rent a house in the mountains for as little as US$250 or an apartment in a seaside town for as little as US$700.
Life is comfortable and safe in Abruzzo. There are several big hospitals in the region, where emergency visits are free. If you choose to go to a private medical center, the prices certainly will not break the bank. A visit to a specialist costs between US$70 and US$200, an ultrasound can be done for US$40, and a simple filling at a dentist's rarely costs more than US$80.
Now and then, when I start missing a big-city buzz or feel like a dose of highbrow art and culture, I jump on a bus and two hours later I'm in Rome.
Or I take a fast train to Milan… or a low-cost flight from the local airport in Pescara toParis.
I run around galleries and museums, shop in lovely boutiques, and enjoy ethnic restaurants…
But, after a few days of the megalopolis hustle and bustle, I want to go back to the unrushed pace of life… to tranquility and simplicity…
Back to my Abruzzo.
Anna Lebedeva
Article originally published in Jan 2018, updated May 2018.