We recently wrote an article about our best overseas havens, and with the holidays quickly catching up to us, we decided to spread a little cheer and share information on how other countries celebrate Christmas.
There are many different cultures and traditions all over the world, and even though Christmas has become a public holiday in many of the nations around the world, the way it is celebrated differs from country to country due to the influence of those distinct cultures. Unfortunately, due to the COVID 19 pandemic, many countries will not be celebrating Christmas the same way they do under normal circumstances.
Christmas History
Christmas is a celebration for the birth of Jesus Christ, who is believed by Christians to be the son of God. Christmas name is derived from combining Christ with mass, or mass of Christ. Since the spread of Christianity around the world, Christmas has gained a lot of popularity and is celebrated by people of all walks of life whether or not they believe in Christ.
In a way, it is like a birthday celebration for Jesus, although nobody has any idea of his actual date of birth.
Regardless of anyone's spiritual beliefs, Christmas is a wonderful time to celebrate spending time with family and loved ones. It is a time when we can feel free to display our fondness for others by sharing gifts, meals with them, and most importantly, sharing our time with them.
Boxing Day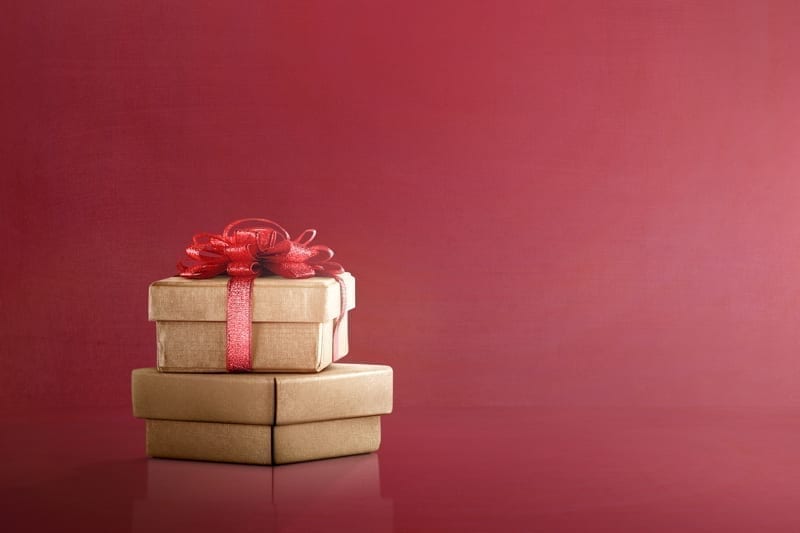 In many countries, the day after Christmas, December 26th, is also celebrated, this is called Boxing Day. Boxing Day is a tradition that started during the Middle Ages when the churches would open their collection boxes to share the money with the poor. In countries where Boxing Day is still celebrated, churches still do this every year.
Christmas in Portugal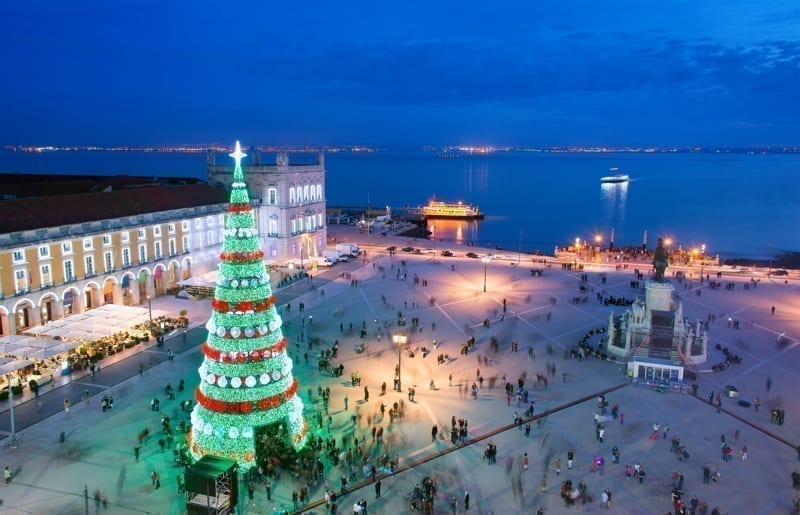 Portugal is a wonderful country to live in general. The people are friendly, most speak English, it has a mild climate, breathtaking beaches, great architecture, a wonderful culture, delicious food, and it's also one of the safest countries in the world.
It is also a very religious country, while in Portugal it is believed that 'Pai Natal', which means Father Christmas, brings presents for children, not on Christmas day, but rather Christmas Eve, many people say that it is Baby Jesus that brings the gifts.
In Portugal people do commonly have Christmas Trees now, the tradition of the Christmas Tree spread widely though Portugal in the 70s. Almost every house will have a feast, consisting of many traditional dishes and appetizers, as well as a turkey for the main dish. Although with a more traditional family you may find pork if you're in the south, or goat or lamb if you're in the north.
Some traditional desserts are fruit cakes, such as Bolo Rei (King Cake) or Bolo Rainha (Queen Cake), the difference being that Bolo Rei is made with dried fruit and Bolo Rainha is made with nuts. There are also many egg-based desserts such as 'Lampreia de ovos' which is made of egg yolks sweetened with sugar, syrup, and almonds and then shaped into a lamprey.
Traditional Porto wines are served along with the food and families and friends gather and celebrate in an all-night party. People greet each other with a 'Feliz Natal' (Merry Christmas) or 'Feliz Natal e um Feliz Ano Novo' for 'Merry Christmas and a Happy New Year' and start celebrating.
Again, Portugal is a very religious place, so after Christmas and until a few weeks into the New Year, people will walk house to house singing 'Janeiras' songs (January songs) with a depiction of baby Jesus in a manger. They will sing a song to the house owner asking them for food and drink, and according to tradition, the homeowner should invite them in, and have a snack table with some wine, and finger foods like chorizo, cheese, and crackers.
Italy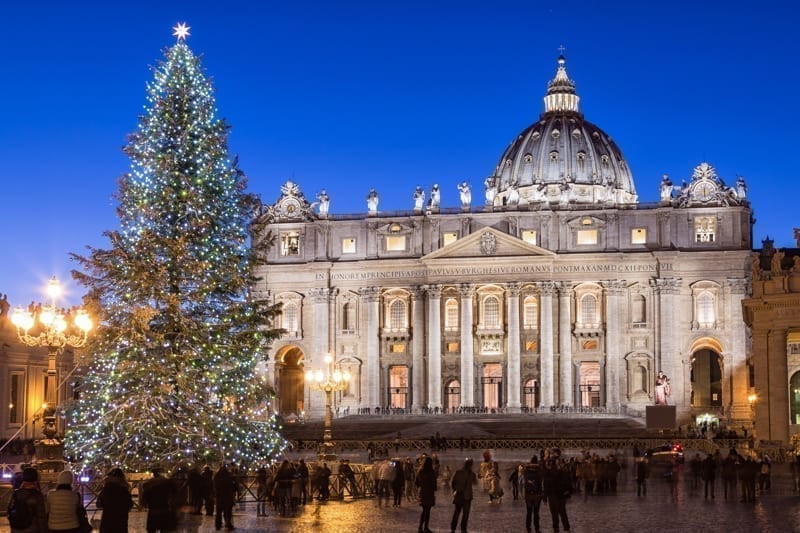 Italy, especially Vatican City is known to have some of the biggest and most enjoyable Christmas celebrations around the world. One of the things Italy is well-known for around Christmas time is their masterful Nativity scenes. These are beautiful, intricate works of art to depict the birth of Jesus. The Nativity scene is very important to Italians, it was a tradition made very popular by St. Francis in 1223 in his efforts to share the story of Christmas. After visiting the birthplace of Jesus in Bethlehem the previous year he felt compelled to share the story.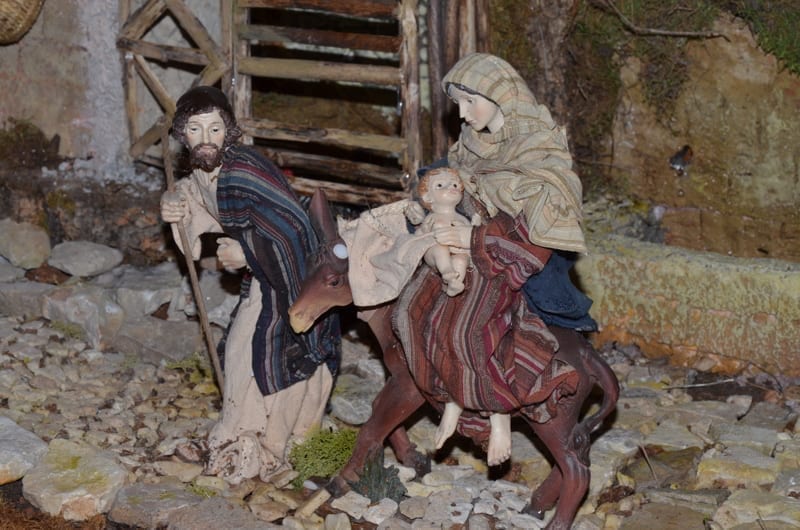 Naples in particular is very famous for its Nativity scenes, called Presepe Napoletano. In Naples, the Nativity scene tradition goes even further back to 1025.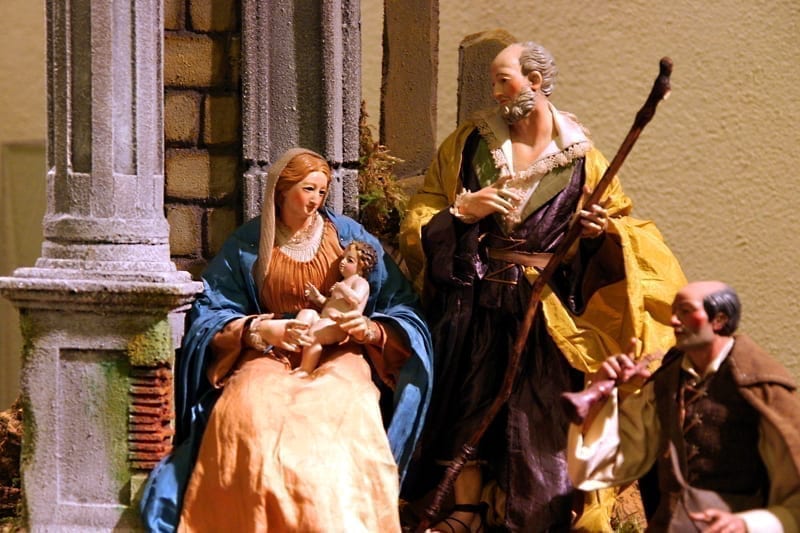 One very interesting thing is that many of the 'Presepe Napoletano's' is that they always include extra's consisting of people doing normal tasks.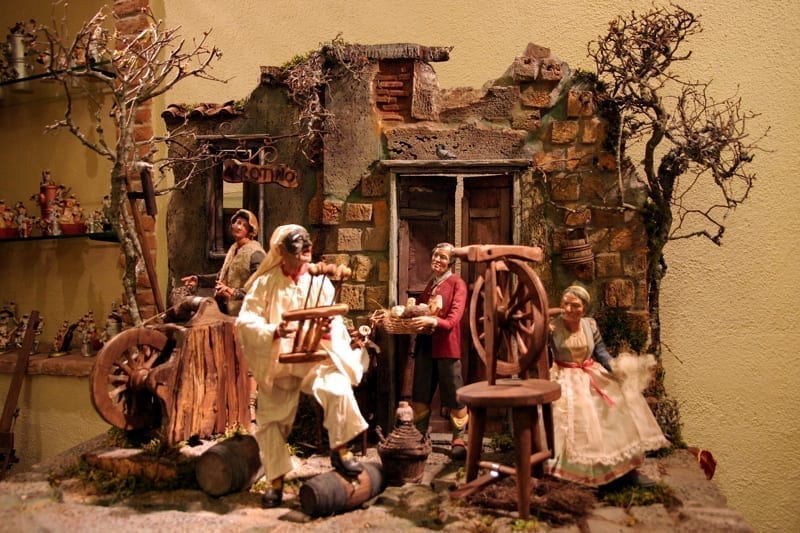 Traditionally, on Christmas Eve most people eat seafood and avoid dairy products. On a cold day after mass, they'll go home and enjoy a warm slice of an Italian Christmas Cake called 'Panettone'. For Christmas dinner, a popular tradition is to eat a meal called the Feast of the Seven Fishes. Families and friends greet each other with 'Buon Natale' (Italian for Merry Christmas).
While Santa Claus 'Babbo Natale', does bring gifs for children on Christmas, most gift-giving is done on Epiphany, Epiphany is celebrated on January 6th and is said to commemorate the first two events on which Jesus' divinity manifested. One is when the three wise men visited him and the other when John the Baptist baptized him. Epiphany is celebrated with a feast called La Befana, and gifts are given at the same time. La Befana started because of a fairytale of a witch bringing children gifts on her broomstick in her search for baby Jesus. This day is celebrated throughout Italy with the day off work for most Italians, and parades, and festivals organized by the cities and towns.
Mexico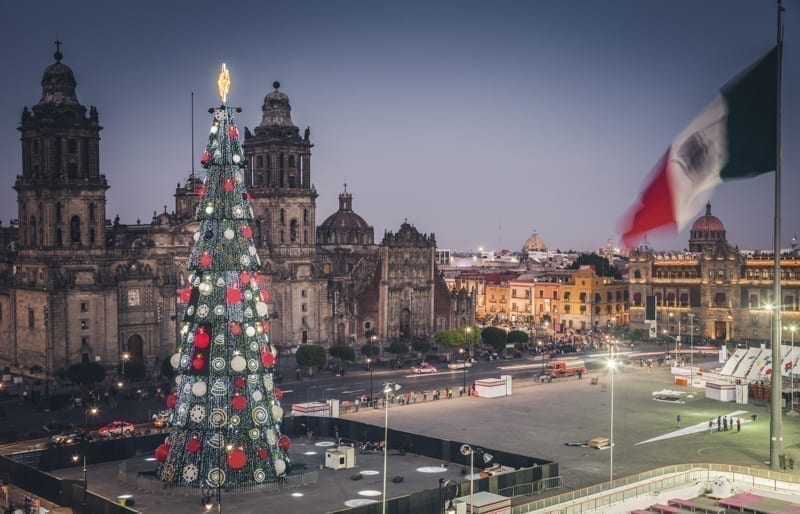 Many Latin American countries share similar traditions and celebrations for Christmas, there are of course many distinctions and traditions specific to the culture of each country as well, but in general, they are very similar. Many Latin American countries celebrate Posadas, which is a role play where people will organize, and put on a dramatization of Joseph and Mary going from inn to inn searching for a birthplace for baby Jesus.
Most Latin American countries have also picked up the tradition of a Christmas Tree, although it's not as frequent in homes, in most towns, villages, and cities a big tree is set up in a public place, usually near a church. As most Latin American's are Catholic a midnight mass on Christmas Eve is also another tradition that is not skipped. And of course, no Christmas is complete without Nativity Scenes, parades, fireworks display, Christmas Presents, and Santa Claus or Papa Noel.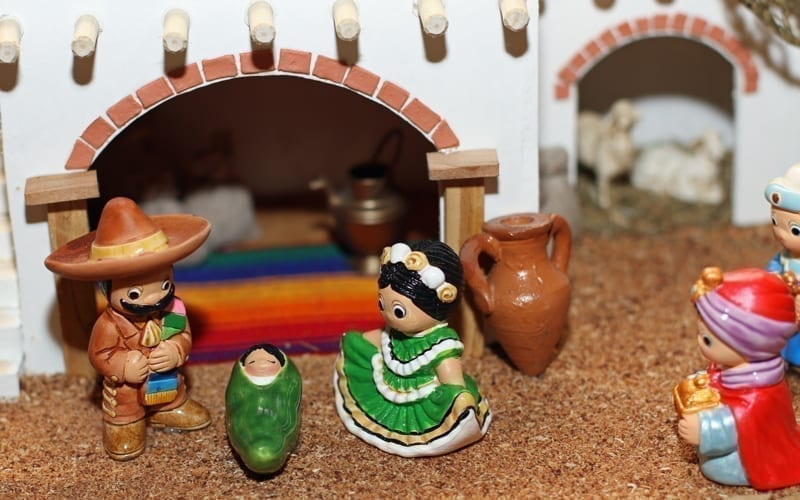 Spanish is the most spoken language in Mexico so most people will greet each other with a Feliz Navidad (Merry Christmas). Traditional meals include dishes such as Pozole, which is a hearty soup consisting of chicken or pork, hominy, chiles, and topped with greens like cilantro. In most houses, you can also expect to find either roast pork or turkey, tamales, different pastries for dessert, and ponche (a drink made with fruit), or Rompope which is a drink similar to egg nog often spiced with rum.
Mexico is another country that celebrates Epiphany and has gift-giving, traditional feasts, parades, and festivals on January 6th.