Every year, the Global Peace Index makes a list of the world's most peaceful countries. The Index measures Safety and Security, Ongoing Conflict, and Militarization to come up with an overall safety ranking. We take a look at their rankings for the peaceful countries in Latin America, and see how they compare with our experiences.
Safety is a major reason why some Americans are reluctant to retire to Latin America. However many expats we have spoken to say they feel safer in Latin America than they did in the United States.
The stats back this up. The USA ranked 121 out of 163 countries in terms of safety. That's lower than all of the countries on this list. I'm not arguing that the United States is unsafe. It has its rough areas, but so does everywhere else. I'm saying that you can feel just as safe living in these Latin American countries as in the States.
Panama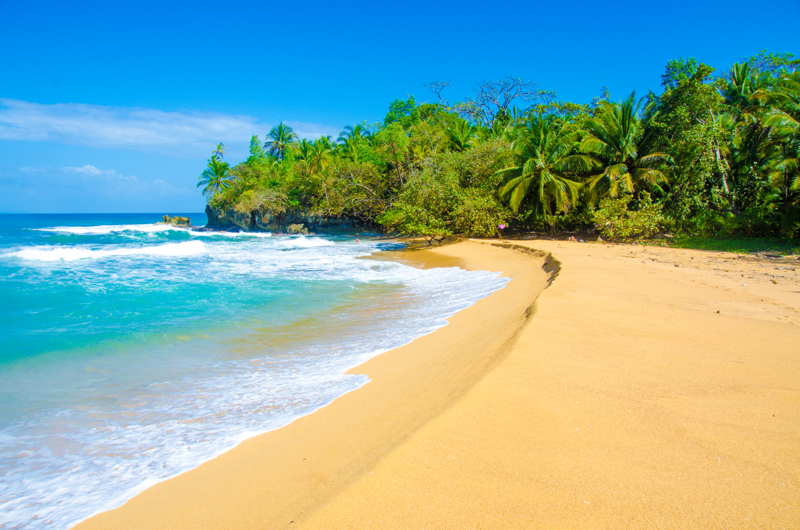 Panama ranks at number 56 on the Global Peace Index. It's one of the safest countries to live in Latin America. Panama City has a few rough neighborhoods, but most of the city feels very safe. There are few reports of pickpockets on the public transport around Panama City. The countrywide bus network and also the roads are also safe.
In some Latin American countries the countryside can be more dangerous than the cities. The opposite is true in Panama. The countryside is a laid back and welcoming.
To stay safe from crime, stay sharp and don't make yourself an easy target. If you have a bag, keep it where you can see it. Don't walk around with a phone or wallet in your back pocket. In a café or coffee shop never leave your belongings unattended for any reason. Panama is a county with a big wealth inequality and opportunistic crimes can happen.
Ecuador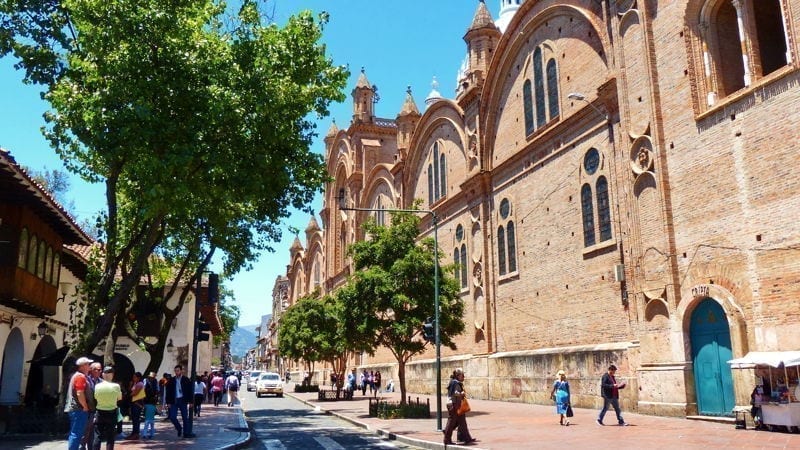 Ecuador is ranked at number 90 on the Global Peace Index. It fell 17 places due to the high number of protests against the government who had removed some subsidies These protests in big cities were intense but the situation has been resolved. The government has reinstated the subsidies. It's likely that Ecuador will rise in the safety rankings next year.
Outside of the protests, Ecuador is one of the safer countries in Latin America. Expats and tourists are unlikely to be the victims of violent crimes. Crimes of opportunity are the biggest danger but foreigners are not specifically targeted.
Belize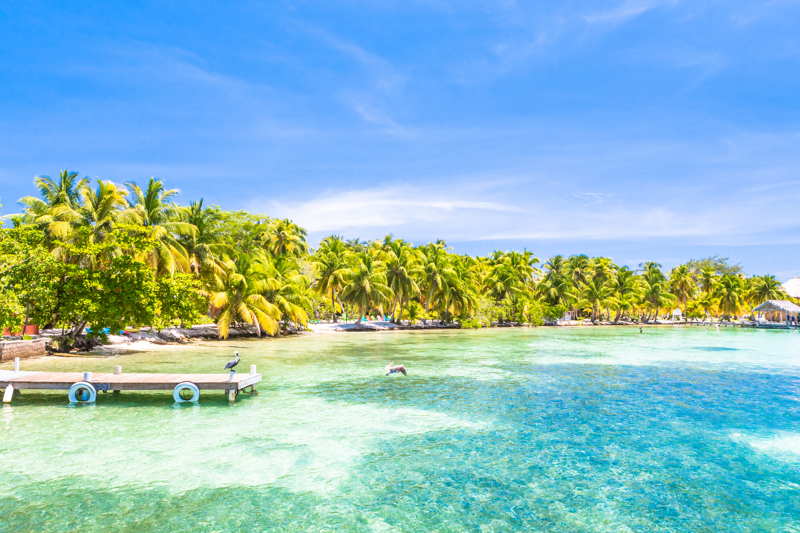 Belize City can be a dangerous place to spend time. While there are plenty of expats who live there happily, to say it's safe would be a stretch. The main problem is with drug related crime. Typically this doesn't impact on expats, but it's still not a great situation to be in.
Outside of Belize City things are much safer. The people are laid back and very welcoming. The places with a lot of tourists have the same problems that you find everywhere else. Namely pickpockets and the occasional mugging of drunk people late at night.
Petty theft can be a problem throughout the country. If you leave something valuable lying around, it might not be there when you get back. When you leave the house, don't leave any windows open or unlocked.
Chile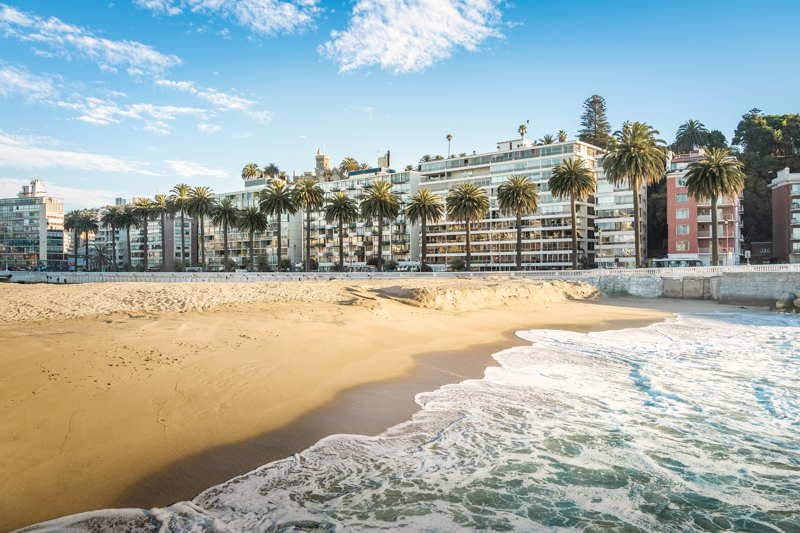 Chile is the safest place to live in Latin America according to the Peace Index. The overall ranking fell lower, though. The reason for this is civil unrest, especially protests against the government that can turn dangerous. Stay away from these protest marches and demonstrations and your risk will be about the same as before.
Chile is like other countries on this list in terms of dangers that can face tourists and expats. The biggest risk to safety comes from opportunistic crimes. This usually involves pickpockets or looking for some easy money. They tend to operate in the busy tourist areas.
Just take the usual precautions you should be fine. Don't draw unwanted attention and keep your valuables out of sight. Never leave luggage unattended.
Costa Rica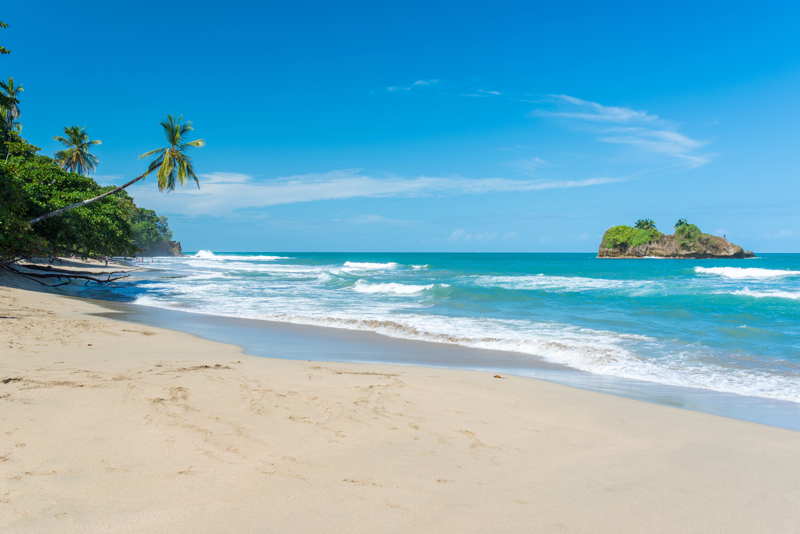 Costa Rica comes in at number 32 on the Global Peace Index. One of the reasons for the good score is that Costa Rica doesn't have an army. This policy has kept the threat of terrorism to an absolute minimum.
Costa Rica is similar to Panama in terms of everyday safety. Most crimes are opportunistic such as pickpocketing petty theft. If you are planning to have a second home in Costa Rica and only live part of the year, take steps to protect your property while you're away.
Unlike Panama, remote Costa Rica can be a little dangerous at night. Hijackings are rare, but not unheard of for drivers on quiet roads after dark.
Oliver Lovett