The COVID-19 crisis has taken some of the sheen off city living. Restaurants, bars, museums and other staples of city life will take a long time to recover. Retiring in the countryside starts to seem like a very appealing option. And for good reason. There are a lot of benefits of living in the countryside.
Benefits Of Living In The Countryside
Less Pollution
Air quality in the countryside is much better than in the city. Although it's an obvious thing to mention, the lack of vehicles and factories mean you will benefit from healthier lungs. There has been some evidence that the Coronavirus can travel on pollution particles. Another reason to get away from smoke and smog.
Less Stress
Spending time in nature, away from the noise and bustle of the city can have a big impact on your psychological wellbeing. It can lower blood pressure and stress levels. This can really improve your overall standard of living.
Fresh Fruit And Veg
Whether it is by growing your own, or visiting farmers markets, the countryside it the best place to get fresh organic food. Buying direct from the producer cuts out the middleman and ensures you get the best price.
Get Healthy
People living in the countryside tend to be active. There is less public transport and taxis so people often walk more. It's also easier to start getting fit in the country. A walk or run along a country path is much more enticing than through polluted city streets.
Panama
Countryside living in Panama can be either living in the mountains, or by the beach. This small country has a lot of different options for countryside living.
Beach Options
What About Panama's Caribbean Coast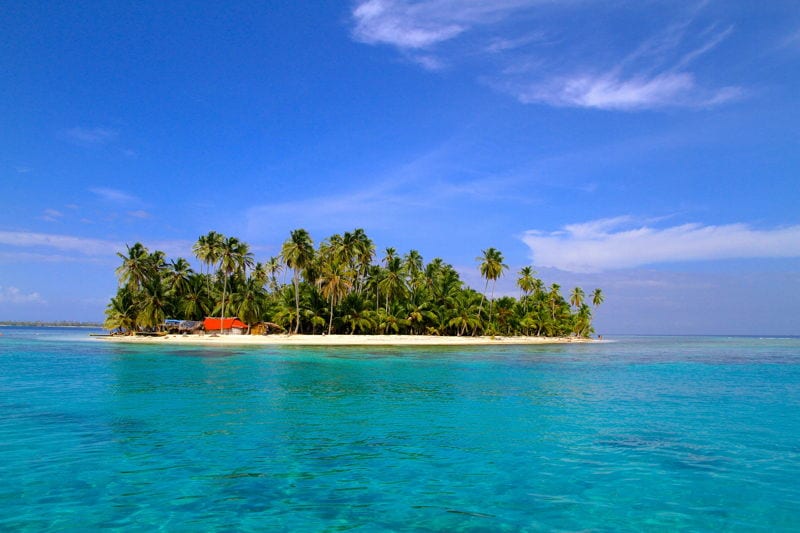 The Caribbean coast has some of the best beaches in Panama. The problem is the lack of infrastructure. Paved roads will only take you to the area of coast around Colon. There are some nice countryside areas here not many houses built with expats in mind. Colon itself has a reputation as being one of the more dangerous towns in Panama.
Further east is the San Blas area, which is owned by the indigenous Kuna people. The Kuna are the only people who are allowed to live here. The enticingly named Gulf of Mosquitos is to the west of Colon. This whole coast as way off the beaten track. If it's your dream to live in this part of Panama, you can, with a lot of work, make it a reality. However there are better and easier places to live a remote life close to the Caribbean. Belize and Mexico are the two main options. Nicaragua is another country worth keeping an eye on too. If the political situation stabilizes you could find some excellent options at a very reasonable price.
There is one option for countryside living on Panama's Caribbean coast.
Bocas de Toro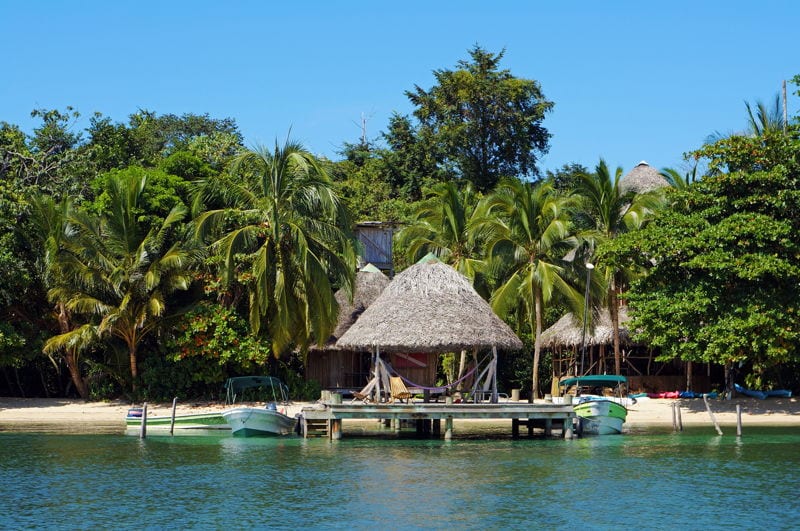 Bocas is best known as a party town. Situated close to the Costa Rica border the town is popular with surfers, backpackers, and tourists. Outside the town though, there are lots of options for living in the countryside. Fruit and vegetables grow well here and land is cheap. A small hobby farm is an option for self-sufficient types.
Panama is a narrow country, and coast to coast can be less than 45 miles in paces. It's surprising then that the coasts have such different weather. The Caribbean side receives far more rain, and stays lush even through most of the dry season. The jungle around Bocas is lush throughout the year. The jungle is home to a lot of wild animals, including snakes and bugs. This is something to consider when deciding if you could live here permanently.
Panama's Pacific Coast
Azuero Coast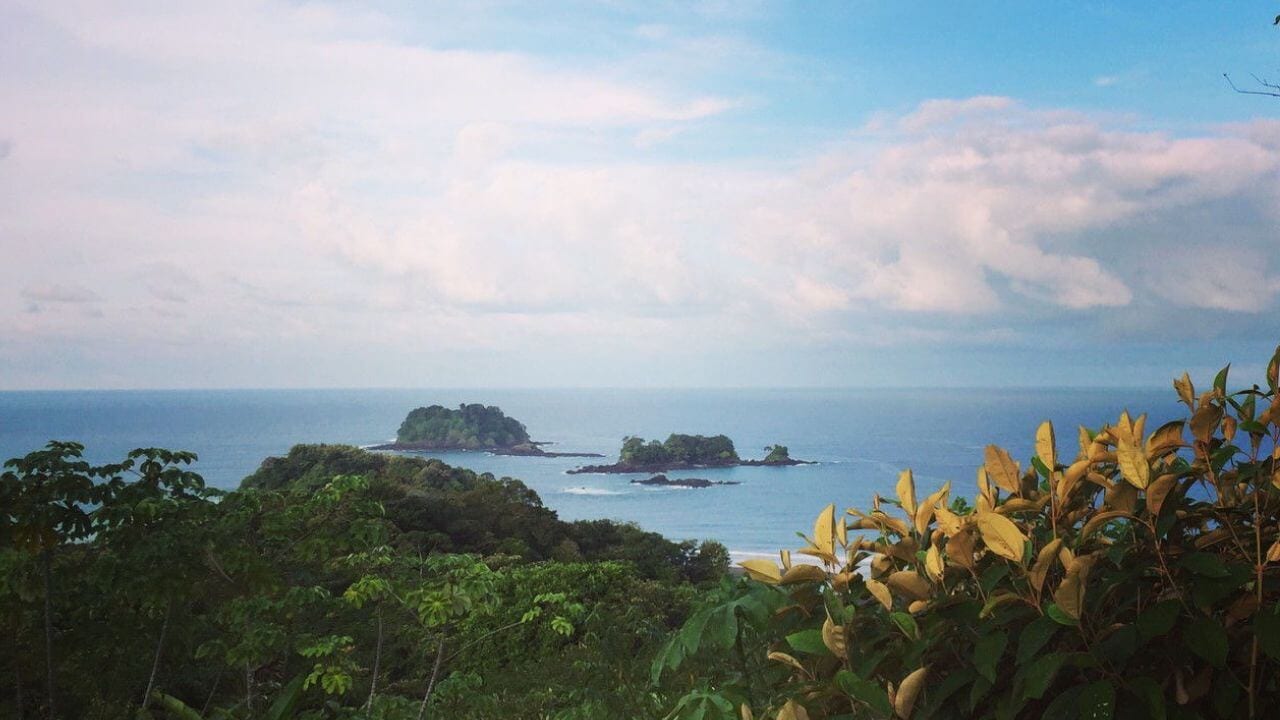 The Azuero Coast in Panama is famous for its beaches and for its remoteness. Land and real estate are both cheap here. The landscape is some of the most spectacular in Panama. For a long time it was only surfers and fishermen who made the trip here. Improving infrastructure and Panama's friendly nations visa, is opening up the Azuero coast to a expats and retirees.
This area is home to some incredible wildlife. Humpback whales come here to nurse their calves in the warm waters around the Panama. Turtles nest all along the beaches here too. Volunteers are always needed to help the baby turtles make their way to the water at night.
Los Islotes is a planned community being built along the Azuero Coast. Situated on the beach, and miles away from the rest of civilization, Los Islotes combines the best of both worlds. The site boasts fast internet, electricity, plumbing, and U.S. standard build quality real estate. The surroundings are untouched Panamanian countryside, bursting with wildlife.
Remote Mountain Living In Panama
Boquete and Volcan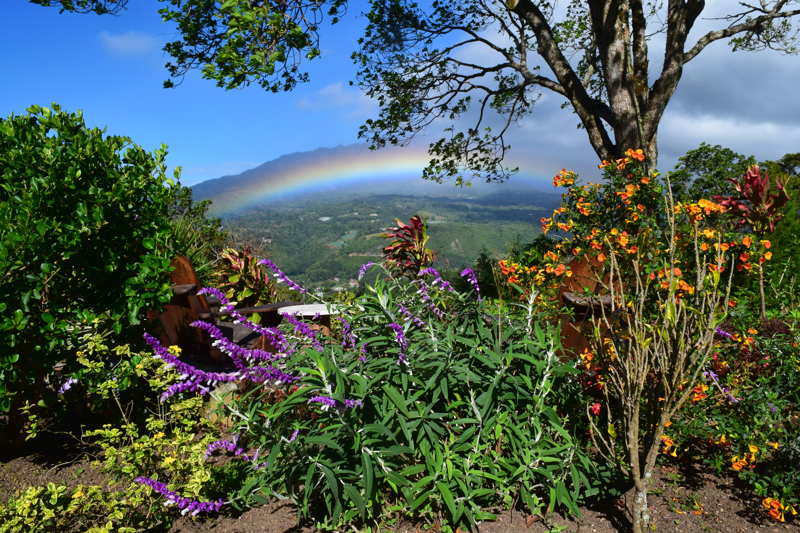 Mountain living in Panama offers a chance to get away from the heat and humidity. The popular term for the climate is Spring-like. It's warm during the day but at night can get cold enough to need the heating on or to light a fire. In Panama, you are never too far from the warm weather or the beach. A drive down the mountain and you are back in the tropics.
Most people automatically think of Boquete when it comes to mountain living in Panama. Probably the most popular expat destination in Panama around a third of all people living here are expats. As a result there are plenty of businesses and services aimed at this market. If you are making your first move overseas this is definitely a plus. The downside to this is that prices have increased and Boquete is one of the more expensive places to live in Panama.
If you prefer something a little cheaper and further away from expats and tourists, nearby Volcan offers the same scenery and climate at a reduced price. There are fewer restaurants and bars here but if you want to live out in the mountains and live well for less it's ideal.
This region is known as the breadbasket of Panama. The volcanic soil and mild climate cause fruits and vegetables to grow well here. An allotment here can provide you with fresh and healthy food throughout the year.
Belize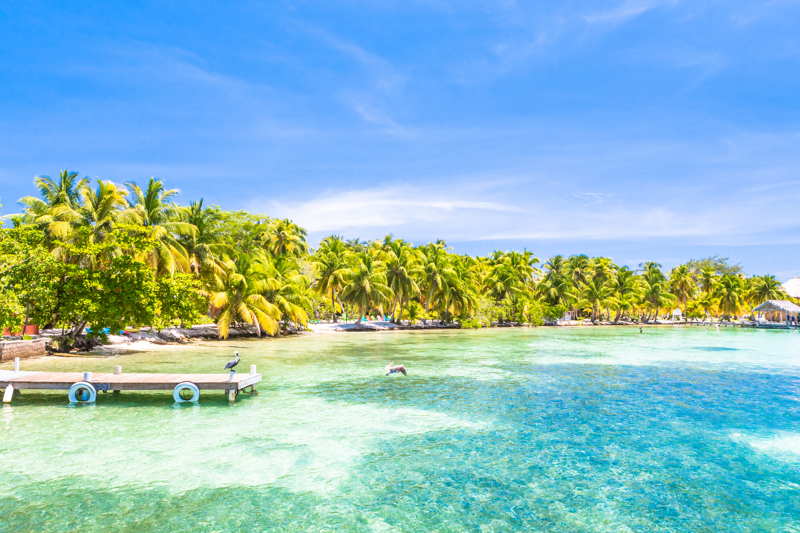 Belize has miles of white sand Caribbean coastline. Inland there are acres of quiet countryside where fruits and vegetables grow easily. Countryside living in Belize is truly off-grid. The government here is respectful of private property rights too. They keep both taxes and interference to a minimum. If you want to get away from it all, Belize is a great choice.
Cayo is the best place to enjoy the countryside in Belize. There are three markets for investors looking to buy real estate. The first is the local market. These are basic houses built for locals. Prices are super cheap. There is also the expat market with houses built to expat standards. These are priced to match and are far more expensive than the local houses.
The third market for real estate is for people building their own property. If you have the time and can be on site to supervise, this can get you the best of both worlds. We have previously published and in depth guide to building a house in Belize that you can read here and here. These articles are well worth a read if you are serious about building in Belize.
Off-grid living is an option in Belize. We have been recommending the Carmelita Gardens community project for a number of years. This is a self-sufficient community in Cayo where you can live away from the watchful eye of the government. Houses generate their own electricity, collect water, and have their own sewage systems.
Belize is also perfect for living the quiet life on the Caribbean. Ambergris Caye is a well-known tourist and expat destination. But there are lots of smaller Cayes where you can live a more peaceful life in idyllic surroundings. This is a back to basics life and might not suit everyone. But if you love the ocean and value peace and quiet it's perfect.
Italy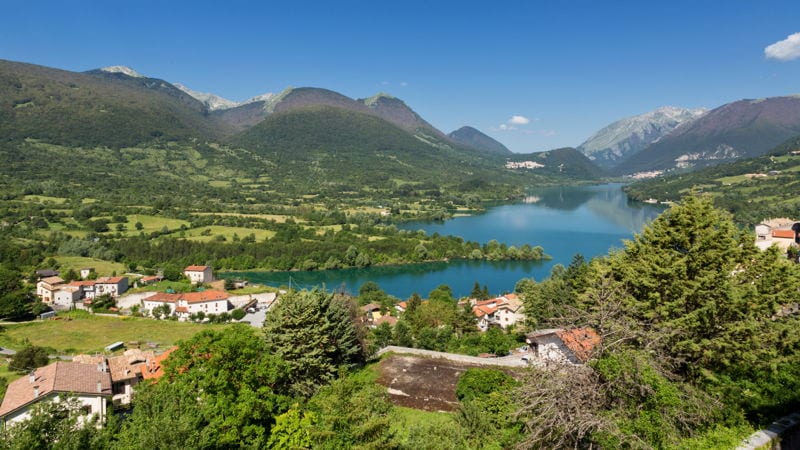 The Coronavirus has taken an especially heavy toll on Italy. This is not somewhere that people are looking to move to in the immediate future. But as bleak as things seem now, there will come a time when Italy once again becomes an option. If you dream of living or retiring in Italy, now is the time to start planning. This way, when the time is right you will be ready to move and make the most of the situation.
We tend to recommend the south of Italy, and in particular the Abruzzo region, for countryside living in Italy. Abruzzo is starting to get a reputation amongst savvy investors, but is still off the radar of most expats.
Abruzzo has rugged and wild mountains which get snow in the winter. It also has beautiful beaches on the Adriatic coast. In between these are more gentle hills, where a lot of expats choose to live. This is where you can grow fruit and veg and experience Italian life as it has been for centuries.
Real estate prices in this part of Italy are amazingly cheap. It's possible to buy property for less than US$10,000. These houses are nearly always restoration projects, but still present a great opportunity. If you are looking for a real estate project then Italy has some of the best deal anywhere in the world.
If you prefer to move into somewhere that's ready to live, you can still find bargains in Abruzzo. You can find small 50 meter square homes that are ready to move into for less than US$20,000. Coastal prices tend to cost more, with prices falling as you move further inland.
Oliver Lovett