Twenty years ago, Vicki and I spent our first Christmas in Paris, France.
We stayed in Paris all that winter and decided Paris makes winter the best season of all.
Museums, shows, fairs, conferences… Paris in winter runs at full speed. Everything stays open, without the sporadic closings that plague the rest of the year.
French chefs cook better food in winter, with more game and heavier, tastier sauces. Fewer tourists clog up the city.
I remember one rainy, cold Saturday morning, I raced to the Louvre to be there when it opened. For several minutes I had the Mona Lisa to myself.
As an aside, most tourists arrive and depart Paris on weekends. I figure they rarely want to take in a museum on either their first or final day. So Saturday mornings become the best time to visit the Louvre, Orsay, or other usually crowded museums.
But this was Christmas. Vicki and I had moved to Paris several months before and rented an apartment in Montmartre. We'd managed to back into Christmas with nothing planned, and that was fine with us. We like doing things together, just the two of us, on Christmas and other holidays, too.
With nothing planned we decided to do what everyone in Paris does when they have nothing planned—walk around the neighborhood.
We forget now whether this was Christmas Eve or Christmas Day, but it hardly matters. When we went downstairs and out onto the street, we found to our surprise that all of Paris had been taken over by… oysters.
Oysters… Everywhere

In

Paris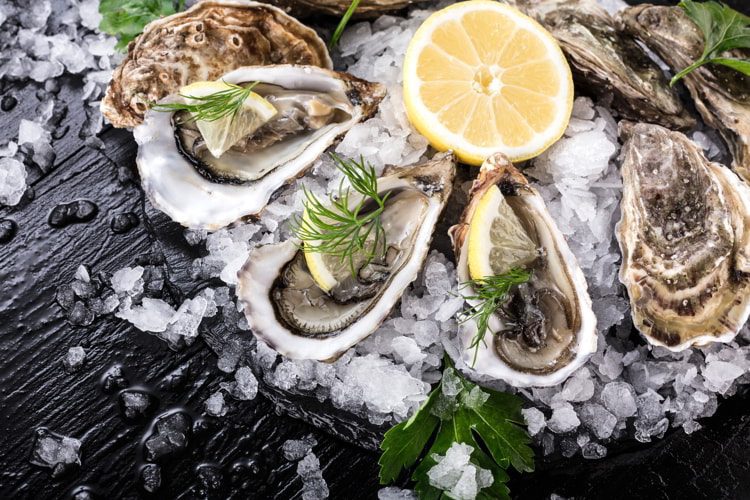 Across the street from our apartment, where transvestites usually solicited on the sidewalk, a vendor sat behind a folding table covered with oysters. In the Place des Abbesses just up the hill, instead of boys playing soccer, we ran into pickup trucks filled with oysters.
We hadn't heard anything about oysters and Paris and Christmas, but those oysters looked good to us. We bought a couple dozen and took them home.
We had only a tiny refrigerator in our tiny apartment, no place for oysters. And we worried about the smell.
Voilà. We put the oysters outside on the window sill. We thought this a terribly clever idea, as I recall, but later discovered the French do the same thing, routinely, every Christmas.
That afternoon we went to the Eiffel Tower and climbed up. The Eiffel Tower stays open every day of the year, and we figured few tourists would choose to gather there on Christmas. Sure enough, the place was practically deserted. We had a lovely view of Paris on a crisp December day.
Finally we returned home, opened a bottle of champagne, and ate oysters.
Start Your New Life Today, Overseas
A world full of fun, adventure, and profit awaits! Sign up for our free daily e-letter, Overseas Opportunity Letter, and we'll send you a FREE report on the 10 Best Places To Retire In Style Overseas Today
A New Tradition Was Born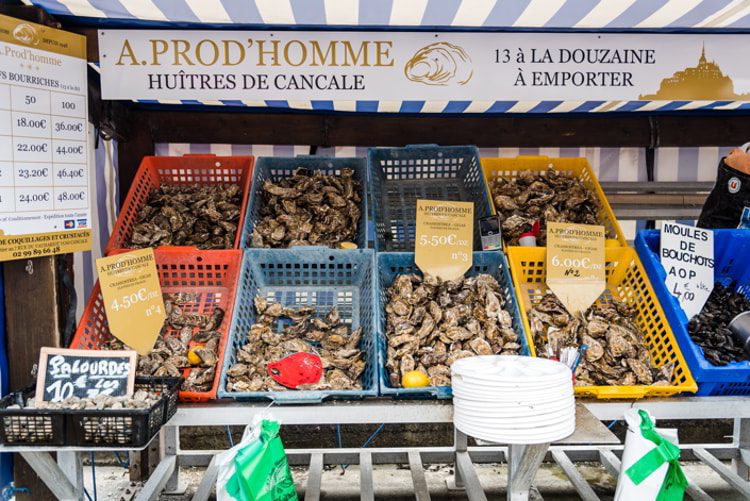 A new tradition was born. We were French, if only a little bit, and only for Christmas.
We later discovered that Paris' best bar, the Red Baron (Baron Rouge in French), offers up oysters every Saturday and Sunday morning during winter.
On Friday evenings, a guy from Bordeaux loads his pickup with oysters from his farm. He then makes the long drive to Paris and serves up his oysters on the sidewalk outside the Red Baron, bright and early Saturday morning.
He then returns to Bordeaux on Saturday night, reloads, and shows up again on Sunday. If you're in Paris, France, this winter, be sure to check out the Red Baron some weekend. You'll find it just off the Place d'Aligre in the 12th. Let me know if the oyster guy still works there.
One Final Point About Oysters:
My favorite French king, Henri IV, loved the things. Every day during the winter oyster season he had three dozen oysters brought to him on a wagon from Brittany.
Henri IV deserves fame for signing the Edict of Nantes, guaranteeing religious freedom. But he's also famous for his love of life and life of love.
Over the years, many people have put Henri IV's love life and his love of oysters together.
So that was Christmas in Paris, France: Eiffel Tower, oysters, a nod to Henri IV and the Baron Rouge, and champagne.
Perfect.
Bonne nuit.
Paul Terhorst