Real estate has long been my number-one choice for growing my wealth.
My first property purchase was in the United States.
In 1995, I bought a three-flat building in Chicago. It turned out to be one of the best investments I've ever made. After owning the building for two-and-a-half years, I sold it for almost double what I'd paid. The best part was the leverage.
The down payment was all of 2%.
My next property investment was in Spain. That was the pre-construction purchase of an apartment on the beach.
That purchase falls into the top 10 of my more than 60 real estate investments over the years. The developer sold the apartment for me before it was completed. The returns were almost 100% profit over the less than two years that I held the property.
Real estate is a sound investment that tends to significantly rise in value over time (and more consistently than the stock market)… It also provides regular cash flow through rentals.
I try to add one property to my portfolio every year.
Fact is, I'm a real estate junkie. Even when I'm on vacation, I stop and look in real estate agency windows to see what kinds of properties and prices are available in whatever town I'm in.
You can always find a good deal if you look hard enough in any market…
Right now, Europe is on a tear with tourism breaking record levels, and Americans are arriving in droves.
However, what most don't realize is that in some corners of Europe, amidst the sunshine, pristine beaches, and clear-blue waters, hide some of the best real estate bargains on earth.
I've made it my mission to uncover these property markets and to negotiate the best deals possible for my readers…
I'm pleased to say I've done just that… Three deals from three corners of the Mediterranean…
#1 A beachfront apartment on an island for just US$88,000—with only US$31k down and interest-free payments, this is the perfect property to dip a figurative toe into the eastern Mediterranean property market.
You'll be shocked by how quickly this market is appreciating…
#2 Despite being in a well-established tourism market, I've been able to negotiate a fully appointed resort apartment for just US$259k in the western Mediterranean.
The developer is so confident in the demand for this waterside project that he's guaranteeing a 5% ROI…
#3 Finally, right in the booming central Mediterranean near Italy, I've uncovered the next BIG destination—Germans and Scandinavians are already flocking here, and the rest of the world will soon follow.
Until then, we can buy for only US$125,000 for a projected ROI of 10% a year. Financing is available…
These three properties represent some of the best deals I've shared in years…
All are by the water and are destined for strong appreciation gains.
Stay diversified,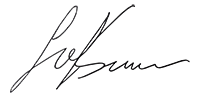 Lief Simon
Editor, Offshore Living Letter