We've been spending a lot of virtual ink lately reminding you of the benefits of owning property overseas…
I tend to focus on the privacy, asset security, diversification, and tax upsides, in particular.
But I'd be remiss if I didn't mention what is arguably the biggest advantage.
Property overseas is a much better bargain.
Take a look at some market comparisons: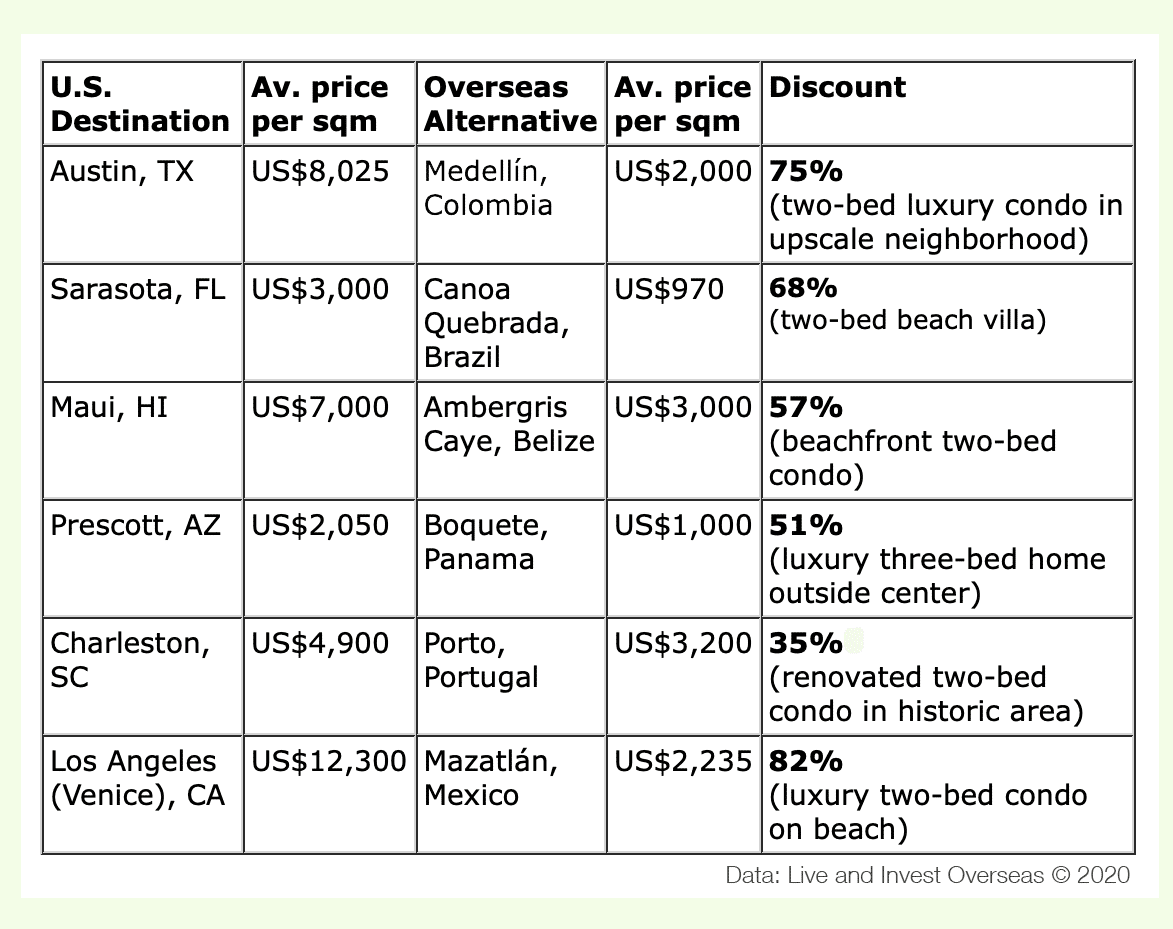 Keep in mind, that's data from last year—before the U.S. market became absurdly overheated as it is now.
Overseas markets are an even greater relative bargain today.
In at least six top destinations I can think of, you could buy a home on the beach right now for less than US$100,000.
Of course, when shopping for real estate in any foreign market, you need to be careful.
You want to make sure that the developer has a good track record…
That the construction is high quality (especially near salt water)…
That the property is in the right area… the infrastructure is sound… and the potential for appreciation and cash flow is reliable.
In other words, you need to do the right due diligence… and you need to understand local laws, climate, trends, and customs.
That's where my team and I come in. We do all of the hard work for you.
Whether you want a property on the beach, in the city, up in the mountains, or maybe near a rainforest, our team has you covered. My dozens of contacts on the ground across the globe are locating, vetting, and negotiating on your behalf… in real time.
My Global Property Virtual Summit gives you exclusive access to more than 24 of these deals—several are beach properties less than US$200,000 (and even less than US$100,000)—that you can buy safely and securely.
Best of all, they're all rentable (sometimes 100% turn-key)…
Meaning you could earn tens of thousands of dollars in cash flow each year.
Take a look at this chart…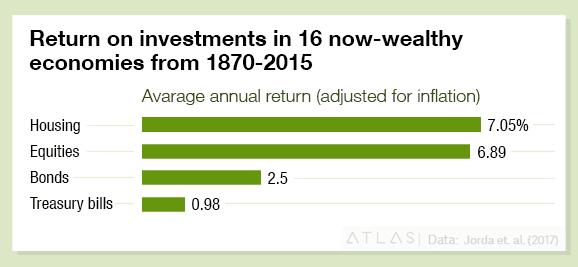 It makes the point clearly. Real estate is the best investment option in the world. Period.
It's also easier than ever before to get started investing in property overseas.
Over the four days of my Global Property Virtual Summit next month, my team and I will walk you through everything you need to know, step by step, market by market.
Bottom line, we'll show you how to avoid inflation and stock market corrections with global real estate.
We'll detail how to have the home of your dreams at a bargain price… steady investment cash flow… safe-haven assets for your nest egg… an eventual home for retirement… recession-busting diversification…
Or all of the above.
Lief Simon,
Director, Overseas Property Alert