Expat mountain towns in Panama are not the first thing people associate with life in the tropics. For many people life in Panama conjures images of yellow-sand beaches and swaying palm trees. Of drinking cold cocktails on warm evenings. While lots of expats do come here to settle in a beach town, Panama has something else to offer. Lots of these towns are less than a couple of hours from the beach. A change of scenery is always at hand.
Expats seeking to relax in the cooler climbs have plenty of options for mountain living in Panama. Up here the temperature is gentler. The humidity, which can be brutal in Panama, is also greatly reduced. The scenery is spectacular. High on the mountains, away from the reach of civilization, the mountains are teeming with nature. These expat towns have also attracted some of the most diverse communities of expats you can find anywhere in Panama.
Boquete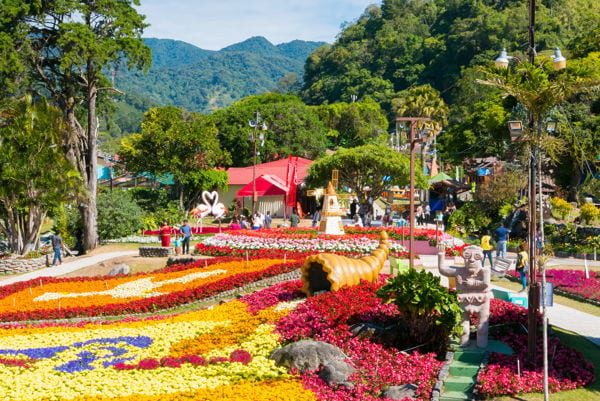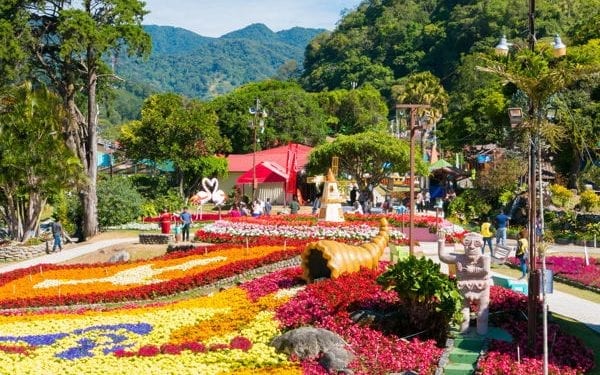 Boquete is the most famous of the expat mountain towns in Panamas. Walk the streets here and you are almost as likely to hear a conversation in English as in Spanish. Retirees have been coming here for decades. Over recent years younger expats have been arriving and setting up businesses. The infrastructure here is well-developed and the big city of David is only a 40 minute drive away.
Perfect For Growing Your Own Fresh Produce
Boquete is known as the garden of Panama, and the region produces much of Panama's fruit and vegetables. The gentle climate and rich, volcanic soil mean that just about anything you plant here will grow. It also means fresh fruit and vegetables are abundant, and inexpensive.
What About Other Expats?
The social scene for expats in Boquete is arguably the best in Panama. There are opportunities for volunteering and lots of other ways you can integrate and help the local community. There are lots of restaurants and bars that offer expat promotions too. If you are looking to live an American lifestyle on a fraction of the budget, Boquete could be the place for you.
How Affordable Is It To Live Here?
20 years ago real estate and cost of living in Boquete was a bargain. Today not so much. But there are some good reasons for this. Boquete has well-developed infrastructure. If you want mountain living in Panama with U.S. standard amenities, Boquete is your only option. Compared with cost-of-living in the States, Boquete still qualifies as very affordable. However, in Panama there are cheaper alternatives.
Volcan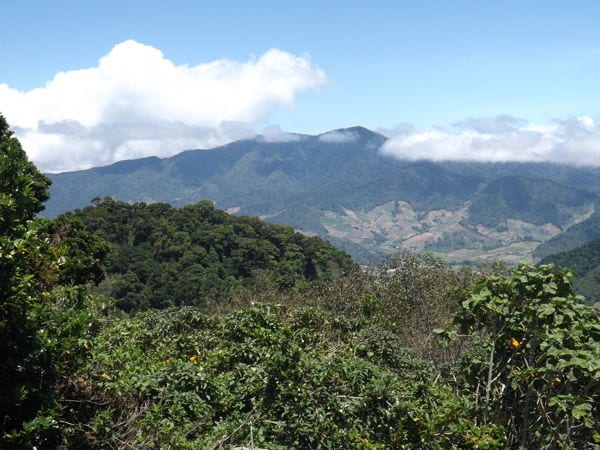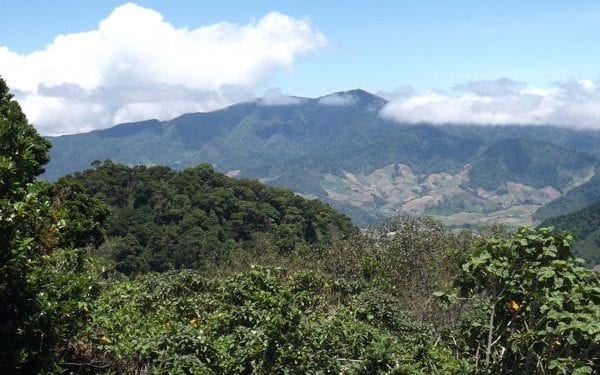 Volcan is one of the cooler places in Panama. Located at an altitude of over 4000 feet, on a volcano. This huge volcano, Volcan Baru, has the highest peak in Panama. The volcano is long dormant, and perfectly safe. If you make it to the peak you are rewarded with a view that takes in the Pacific Ocean to one side, and the Caribbean to the other.
Where Exactly Is Volcan?
Volcan is a small town, but only 45 minutes way from the big city of David. Although the expat community is strong here, there are very few of the tourists that you find in Boquete. The town is peaceful and the surrounding areas sparsely populated. The region looks more like Europe than Panama. The difference in scenery and climate as you drive down into David is pronounced.
Volcan Or Boquete?
The biggest advantage Volcan has over Boquete is the cost of living. Real estate is far cheaper. Land is also readily available for people who prefer to build their own house. While there are some restaurants and a small supermarket, the lack of infrastructure puts some people off living here. If you love being outside, and enjoy the quiet life, Volcan is perfect.
How Affordable Is It To Live Here?
Volcan is far more affordable than neighboring Boquete. There are two main reasons for this. The first is that it doesn't have the same ammount of expats living here. Generally speaking, expat communities push up the price of property in Panama. The second is that many of the houses are outside of town. Living further away from local stores and restaurants pushes down the cost of real estate.
Santa Fe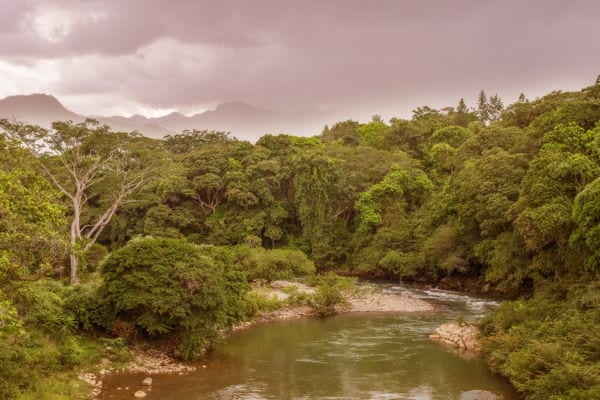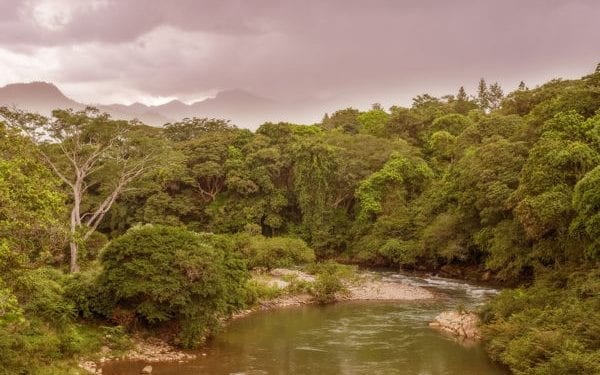 Santa Fe is a small mountain town in the Veraguas highlands. There is a small expat community here who have come for the relaxed life in an authentic Panamanian town. The infrastructure is basic, a few local restaurants and a couple of bars. You can pick up fresh fruit and veg and other basics at the local stores. Even this can be limited though. Most expats do their shopping elsewhere. You can get by without a car here, but most expats like to have one. Trips to Santiago for supplies and little luxuries can make all the difference.
Things To Do In Santa Fe
Hiking is on of the main reasons people come to Santa Fe. The two most famous hikes are the Cerro Tuto hike and the Alto De Piedra waterfall hike. The Cerro Tutu hike leads up to the top of a mountain and offers a spectacular view of the valley below. It's not for absolute beginners but is by no means difficult. The alto De Piedra hike takes you deep into the jungle. There are any number of waterfalls to explore and some shallow pools to swim in.
A coffee tour is another great way to enjoy Santa Fe. The Coffee Mountain Inn offers tours of the coffee farm, guiding you through the complete growing and harvesting process. They also offer accomodation and organize days out in the region.
How Affordable Is It To Live Here?
Santa Fe is one of the most affordable places to live in Panama. As a result, if you're looking for highland living at low cost, Santa Fe the pick of the options. The low price here is thanks to the lack of expats and lack of infrastructure. Depending on what you're looking for this could make Santa Fe perfect. However, if you are not prepared to fully integrate into the local way of live there are better options.
A budget of US$1,200 will allow you to live comfortably here. Real estate is cheap and has some potential upside if you are interested in speculation. Infrastructure is being developed, including a new road to the Caribbean. It will probably take a few years for the benefits of this to become apparent but it should bring a higher standard of living for residents.
El Valle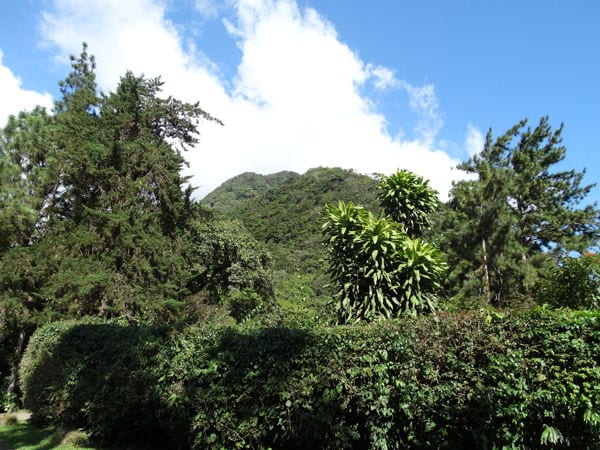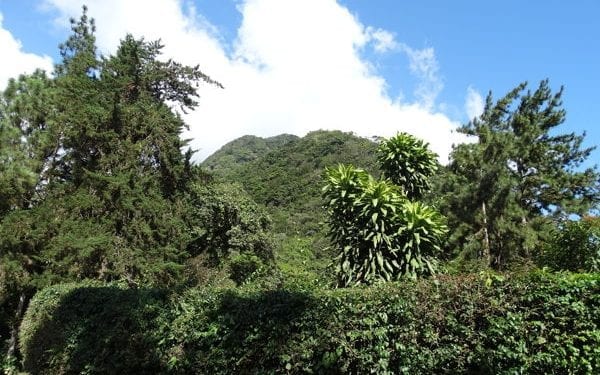 El Valle is the place to go for mountain living close to Panama City, just a 90 minute drive from the capital. This makes it perfect as a weekend getaway. It's also ideal for expats who want to enjoy small-town mountain living but with easy access to all the modern amenities of Panama City. However, don't be fooled into thinking that you could live here and easily commute to Panama City for work. The journey into Panama City on a workday can be brutal and you would need to leave home before 5:30 am. You would be lucky to return home much before 9pm.
Healthy Living In El Valle
Expats come to El Valle for to enjoy a healthy lifestyle. The air here is cool and fresh, with none of the pollution that you find in big cities. At the center of the town is the farmers market. In earlier times, El Valle was where people from the surrounding regions would come to sell their produce. The farmers market is still there today and a great place to buy your fresh food. El Valle is home to some hot springs which are a popular tourist attraction and said to have healing qualities.
El Valle is certainly cooler than the lowlands in Panama and some people would say it has a spring-like climate. Perhaps, but it still gets hot during the day. However the nights are very pleasant and you won't need to worry about air-conditioning or heating bills.
How Affordable Is It To Live Here?
El Valle is not cheap. It's proximity to Panama City makes it popular with city residents looking to get away for the weekend. This demand ensures that prices stay above the national average. That said, prices are lower than Boquete and El Valle is expat friendly.
Cerro Punta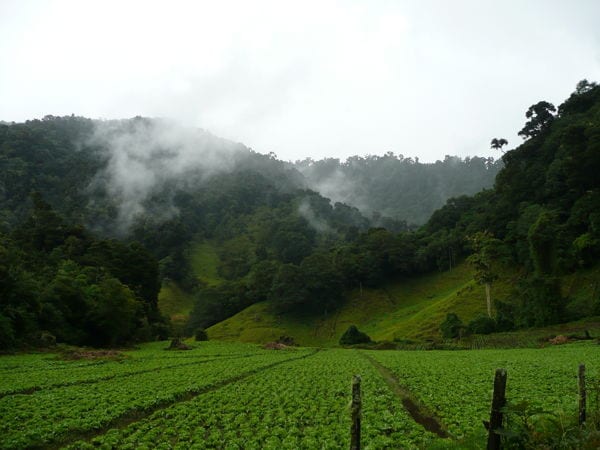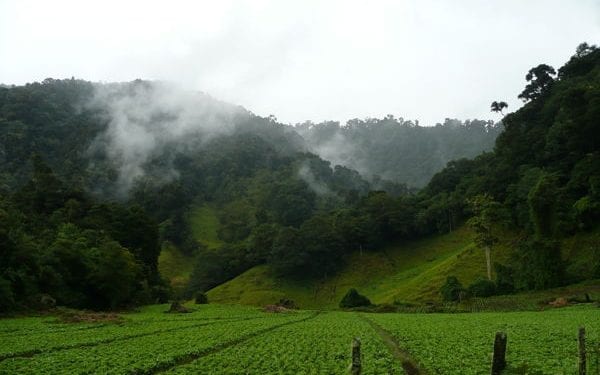 If you thought Volcan was quiet, Cerro Punta will seem silent. Cerro Punta sits in the mountains above Volcan. The climate is even cooler. Plenty of expats enjoy lighting their log burning stoves in the evening. Cerro Punto is home to expats from the U.S. Canada, and Europe. Generally the expats here are the outdoors type. People who enjoy the countryside, growing their own produce, and hiking and enjoying fresh air.
Cerro Punta has more expansive views than Boquete. In Boquete, the mountains tower above the town on all sides. In Cerro Punta you some rolling hills to look out on. For this reason, Cerro Punta is sometimes called the Switzerland of Panama.
Things To Do In Cerro Punta
Cerro Punta is a great place to connect with nature. You have easy access to all the hiking trails in the Boquete region. Cerro Punta is a great place for horses, the countryside is perfect for riding. You can sign up for a riding tour with a reputable company here.
How Affordable Is It To Live Here?
Cerro Punta is the most affordable mountain town in Panama. Despite the magnificent scenery, it's not for everyone. People here are early to rise and early to bed. The lifestyle is modest and there is very little to do at night. However, if you are looking for quiet mountain living at super-low cost, Cerro Punta is the place for you.
We hope you enjoyed our guide to the best expat mountain towns in Panama. Please let us know your favorites in the comments below.
Oliver Lovett