Property prices in Paris are up. The entire city is worth 5.5% more today, on average, than it was a year ago. Some sections of it are worth 7% more than they were 12 months ago.
These were the happy facts on our Paris property manager's mind when we met with her yesterday afternoon.
We've been working with Linda for nearly 10 years and have never seen her as upbeat and animated as she was yesterday.
Prices are up, and so are rental occupancy rates. This all despite the attacks Paris has seen over the last couple of years. Thus Linda's good mood.
Kathleen and I arrived in Paris Monday morning. We've spent most of the week working and recovering from jet lag, but we've noticed, every time we've ventured out, that the streets and shops are busy with tourists, including many with American accents.
It's these folks who are helping to keep rental returns healthy.
These people are buying apartments, too. Demand is up, Linda explained, especially among Americans who are keen to take advantage of their strong dollar while they can.
One of the apartments in our building has new American owners who are carrying out a full-scale renovation. I'm trying not to hold the constant pounding and sawing against them. Years ago, I was them, worrying that the fuss of my apartment improvements was offending my new Parisian neighbors.
Most people interested in owning property in Paris like the idea of being able to spend time in the City of Light in their own digs. I like that, too, but at least as important for me is that an apartment in this city is a great store of long-term wealth that can also throw off reliable rental cash flow.
Apartments at the best Paris addresses aren't cheap by international standards. You could buy an apartment in other attractive European cities such as Barcelona or Budapest for a fraction the per-square-meter cost you'll pay in Paris.
However, that apartment in Paris is a safer wealth-preservation option. Paris always has and always will continue to attract wealthy foreigners from across the globe. People with money recognize that people with money will always appreciate and value Paris, keeping the property market buoyant even in down climates.
And a decent Paris apartment in a decent location will always find a renter, short or long term, as you prefer. If you want to rent short term (which can bring a greater yield), remember to confirm before purchasing that the building association (syndic in French) allows for this.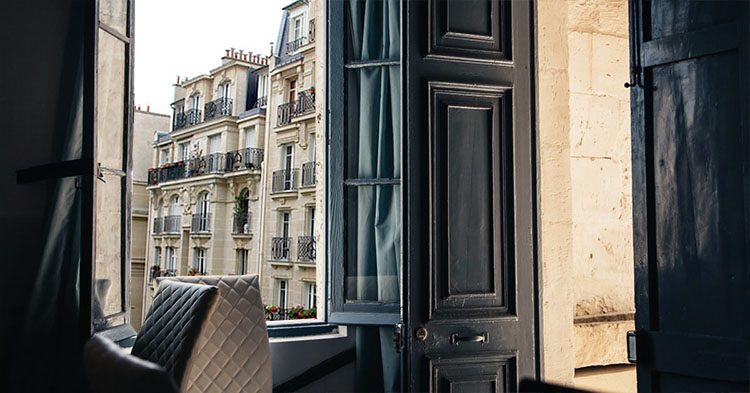 Best for short-term returns are the 5th and 6th arrondissements. These are also among the most expensive areas of the city. Your rental yields won't break into double digits as they can in some high-traffic tourist locations around the world (in parts of the Dominican Republic right now, for example). However, in Paris, you also don't run the risk of your property values disappearing (as they did in Spain post-2008) or of your rental yields collapsing because a new building is built on the next beach over (as can happen in almost any beach market worldwide).
My general net rental yield expectation for any property anywhere in the world is 5% to 8%. In Paris, set your sights at the low end of that range. Higher-end properties (more expensive apartments in more expensive neighborhoods) likely will yield less than 5%. That could still amount to a not insignificant level of annual cash flow. Plus, those are the properties you'd most likely be interested in living in yourself.
Where beyond the 5th and 6th arrondissements makes sense for investment right now?
Linda recommends the 17th near Parc Monceau (which is on the border with the 8th). The average cost here today is in the range of 9,000 euros per square meter, meaning you could buy a 50-square-meter apartment (a good size for a one-bedroom) for 450,000 euros. That may sound expensive, but it's less than half what the same size apartment would cost on the Ile St. Louis in the center of the city.
I predict that property prices in this town will continue up, especially in certain areas. While up more than 5% overall over the last year (and up by 7% and more in particular zones), prices in the 17th where Linda is recommending are still down compared with five years ago.
I also expect the euro to continue to strengthen against the U.S. dollar.
In other words, now would be the time to take action if you're interested in a pied- à-terre in Paris of your own.
Lief Simon