"For me, Playa del Carmen is one of the greatest cities of all time…"
That's what I told one developer I met with during my most recent visit to Playa, as the locals call it.
We were chowing down on traditional Mexican fish tacos and guacamole-toppedtotopochips at the Grand Hyatt's poolside restaurant, La Cocina… while taking in the unobstructed, panoramic views of Mexico's Caribbean coastline.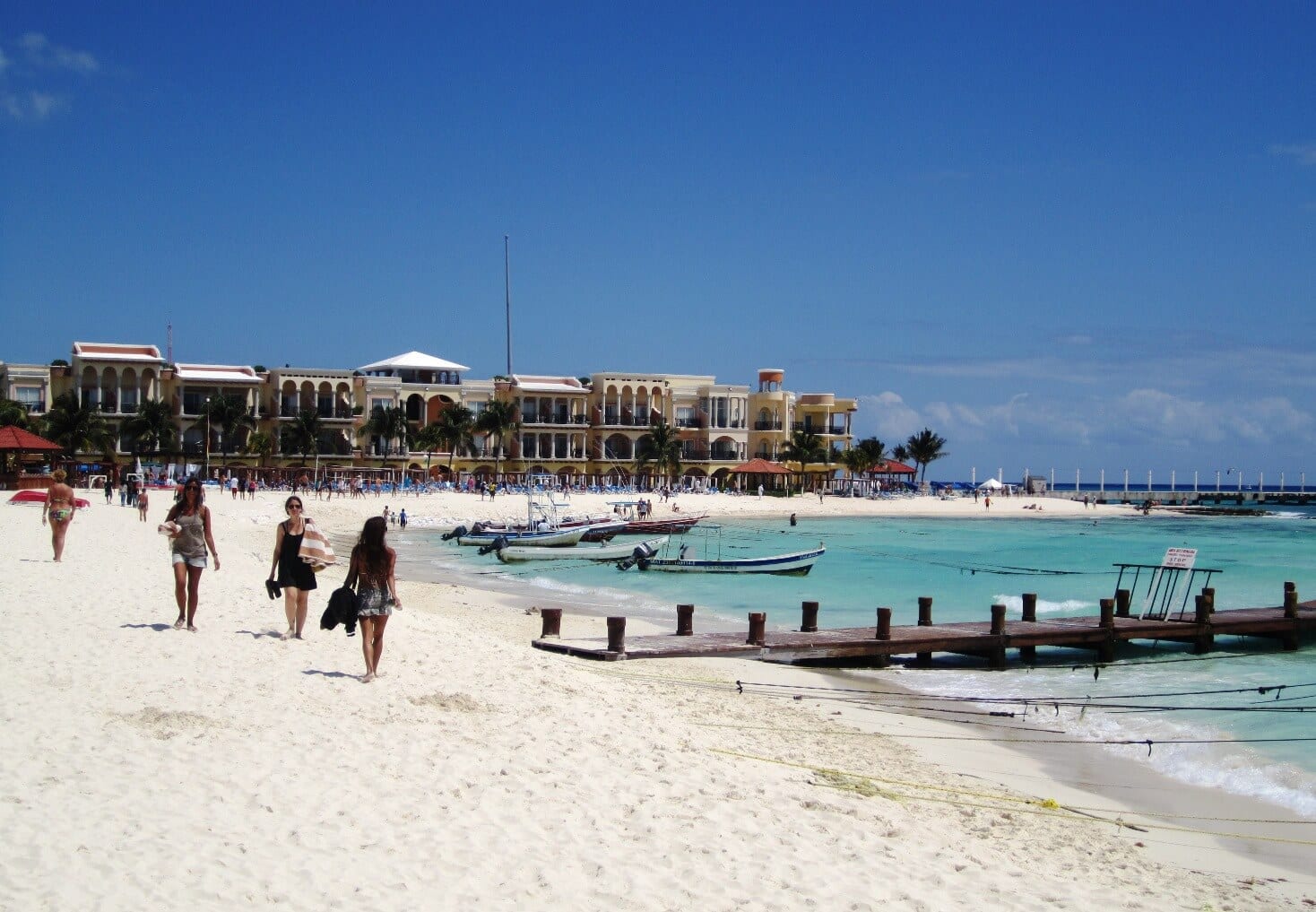 There's a reason this spot is known as the pearl of Mexico's Riviera Maya.
I first visited Playa Del Carmen about two years ago, and I've been enamored with the place ever since.
The overall feel of Playa is French Quarter New Orleans meets South Beach Miami.
During the day, this city on the beach has a laid-back, carefree vibe. At the open-air bars and restaurants that line Playa's 5th Avenue you see folks enjoying cocktails and lively conversation.
Then you've got people lazing in cabana beds at the exclusive beach clubs at the super-lux oceanfront boutique hotels.
After the sun sets, the nightclubs come to life and the party doesn't stop until early dawn. It's not hard to understand why the world's top electronic dance music DJ, the French-born David Guetta, resides here.
Mexico's Playa del Carmen, however, is not just for couples looking for a romantic getaway or spring-breakers looking to party the night away. This Riviera Maya town has taken the Vegas approach to development.
Playa has diversified its tourist attractions to include more kid-friendly activities in an effort to draw in the family-vacationer demo. Playa is minutes from several eco-theme parks, including Xel-Ha and Xcaret, and it's home to the largest 3D museum in the world.
Plus this coast also boasts the only Cirque Du Soleil theater in Latin America.
And now they're taking it a step further.
In September, it was announced that plans are in place to build a 300-acre, US$840 million theme park, Amikoo (named after the Mayan pronunciation of "amigo"), just outside Playa del Carmen.
It'll be Mexico's equivalent to Orlando's Disney World, and they'll be competing for the same visitors. Amikoo is slated to be open by 2020.
Right now, the annual average rental occupancy in Playa is over 60%, but during certain times of the year it's closer to 80%. During the two weeks over Christmas and the two weeks over Easter, occupancy rates spike to 90% plus.
On top of that, during the months when rental demand is highest, you're also able to command higher rental rates—as much as double the normal rate.
Though it's already an established tourist hotspot, the potential for rental demand growth and rental return upside is huge, thanks to the new developments and attractions coming online.
Amikoo alone is going to bring big numbers of new visitors to this part of this coast.
Plus you've got capital appreciation upside, with property values on track to increase by 5% to 8% annually.
In fact, I'd say, thanks to the limited availability of prime developable land in Playa, that these projections are conservative. In fact, values for property in prime locations in Playa could skyrocket.
Omar Best