Twelve years ago, when my husband and I bought our home in Waterford, Ireland, we never gave much thought to privacy or off the grid living.
Three months ago, that all changed when I noticed a camera in my neighbor's front window… pointed in the direction of our house. (Our house fronts face each other; our front doors just 30 feet apart.)
Cameras on private homes are not common in Ireland… particularly in a small town like ours. I almost didn't notice this one—it's no bigger than a standard doorbell—so it may, in fact, have been active much longer.
I don't dispute my neighbor's right to security. He's out of town Monday to Friday, so he needs to keep watch over the place.
But every time I walk out my front door to get in the car… or my son has to chase his soccer ball up this guy's driveway… I can't help but wonder if we're being picked up.
Suddenly, privacy has become one of my top criteria in looking for my next property.
But, of course, this isn't purely driven by my neighbor's camera—or the three others my son tells me are in his backyard.
My new quest for privacy comes from a culmination of my experiences over the past decade… that feeling of being watched online… and in public (or not so public) spaces…
I'm sure you feel this at times, too.
Fortunately, there are still places around the world where you can go off the grid (to whatever level you're comfortable with)… and enjoy more freedom. Places where, as well as getting away from watchful governments, you automatically start to relax, forget the troubles of the world, dump your devices for hours on end, and focus on the things that are really important to you… even if it's only for a couple of months a year…
Here are five of the top places in the world to install yourself for better privacy / off the grid living.
1. Azuero Sunset Coast, Panama
Five hours out from Panama City, on the western side of the province of Veraguas, you'll find the Azuero Sunset Coast.
Once you break off the Pan-American Highway, roads get increasingly rutted as you approach this stunning coast. On the upside, this has helped deter any major development out here.
Every weekend, surfers, adventurous travelers, and second-homeowners from the city make their way out here to Panama's Wild West. A handful of pioneering expats call the area home. (Los Islotes—the private community being developed by Kathleen Peddicord and Lief Simon—is hidden away out here.)
Playa Morrillo is this stretch of coast's top surfing spot—and one of the finest beaches on the peninsula. It's also one of the best places to watch the sunsets that make this area special. You'll find some small bars and restaurants in the villages around Morrillo (food and drink prices are about half of those in Panama City). For more amenities, the town of Santiago is 90 minutes away.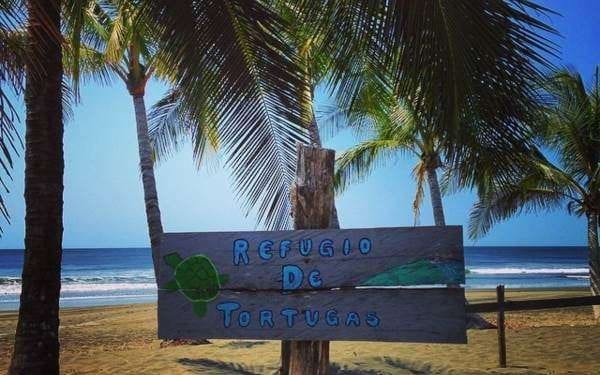 Set back in the lush hills around Morrillo, with wide views over the coast, are some gated communities of private homes. Supply is limited, but I found a couple of attractive options…
This B&B is on over 3 acres, with river frontage, a wooded valley, and landscaped gardens with mature trees. The property itself is 4,750 square feet (half of which is covered terrace) and has three en-suite bedrooms, library, office space, open-plan kitchen, separate dining area, swimming pool, double garage, covered parking area, and storage sheds. From the property, you have coastal and mountain views. Price: US$499,000.
This building lotwith beach view in a private, gated development. Lot size is 2.15 acres, allowing plenty of space between you and your neighbors. This development has some of the best views on this side of the peninsula with easy access to fishing, surfing, and swimming. Price: US$114,906.
2. Saint-Chinian, France
Located in the recently-renamed Occitanie region (the "Other South of France"), and with more than 300 days of sunshine each year, Saint-Chinian and its environs are an outdoorsman's paradise, and the region is rife with opportunity.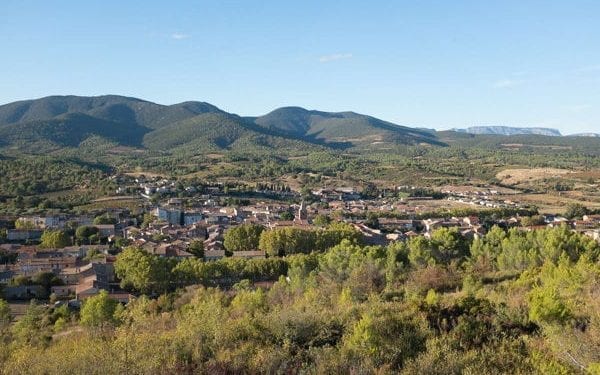 This town is notable for two things in particular…
First, its property prices, which are half those of Provence and the Côte d'Azur.
The second reason for the growing popularity of this region is its wine. In fact, wine is the village economy. Saint-Chinian is home to 1,900 inhabitants and 200 winemakers (who are now producing world-ranking reds).
Here you may feel you are in the middle of nowhere. But, in fact, Spain is near enough that you can pop over for dinner and Paris is just three hours away by TGV.
A couple of offerings on the market right now:
This houseis 15 minutes outside the village. With views over the surrounding mountains, it has a living area, fully equipped kitchen, dining room that opens onto a terrace, two bedrooms, swimming pool, car port, and storage room. Price: 240,000 euros (US$267,285).
With potential to operate agîteor guestrooms in its separate studio accommodation,this propertyis in a small hamlet near Saint-Chinian. It sits on 1 hectare with an additional 11 hectares of oak woods. The main house has a large kitchen, living room, four bedrooms, fifth bedroom/office, laundry room, and store room. Outside is a garage, shed, cellars, workshop, boules ground, outbuilding, henhouses, aviaries, orchard, and kitchen garden. Price: 456,000 euros (US$507,915).
3. Gozo, Malta
A Mediterranean nation with pre-historic temples… walled cities with towers, palaces, churches, and citadels that stand testament to the Knights of St. John and their grand masters… what little Malta lacks in size, she makes up for in history.
Add to that a stunning Mediterranean coastline with rugged sandstone cliffs, caves, blue lagoons, and the occasional gold- or red-sand beach… not to mention an English-speaking population…
The island of Gozo—which, along with Malta and Comino, makes up the Republic of Malta—has a far more romantic feel to it than densely populated Malta. In here there's more of a sense of adventure… an opportunity to go off the grid and enjoy some of the best views of the sparkling Med. Gozo is easily reached from Malta by round-the-clock ferry service.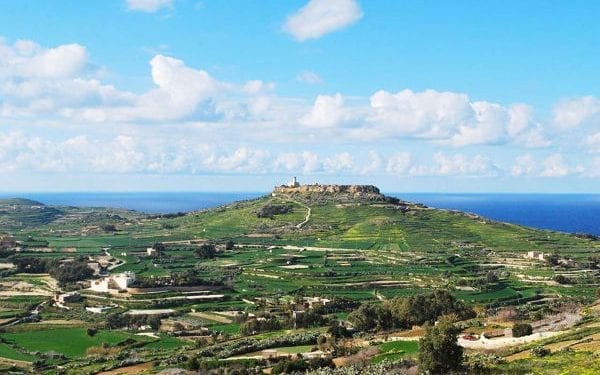 My favorite part of Gozo is around Ramla Bay. In Gozo's north, it's one of the island's (and country's) best beaches with fine, red sand. The village of Xaghra—with megalithic temples that pre-date Egypt's pyramids—is less than 10 minutes from Ramla Bay. Here, you're also in easy reach of Gozo's main town of Victoria and all its amenities and entertainment. Here's what I dug up around Xaghra…
There is a restored farmhouseis a 10-minute walk to the beach. The restored mill room serves as an open kitchen/living/dining room that leads onto the swimming pool and barbecue area. Upstairs are three en-suite bedrooms with views over the countryside and citadel. Price: 365,000 euros (US$406,490).
With modern décor,this apartmentis in a quiet square in Xaghra in a block of just three properties. It has three en-suite bedrooms, kitchen/living, dining room, and swimming pool. Price: 258,000 euros (US$287,300).
4. Cayo, Belize
Another English-speaking haven, Belize offers a number of lifestyle options. Most visitors and expats are attracted to its Caribbean shores. But inland, in the rain forest, is the Cayo District—a land of mountains and Mayan ruins, rivers, and waterfalls. The wide-open spaces of the Cayo appeal to the adventuresome and the independent. Living here, you'd enjoy lots of elbow room and far-reaching vistas.
The main town in this part of the country is San Ignacio. Once a middle-of-nowhere hub, charming for its simple way of life, today San Ignacio is being spruced up. A town square has been created, with a park in the center, and you can even find fine-dining options.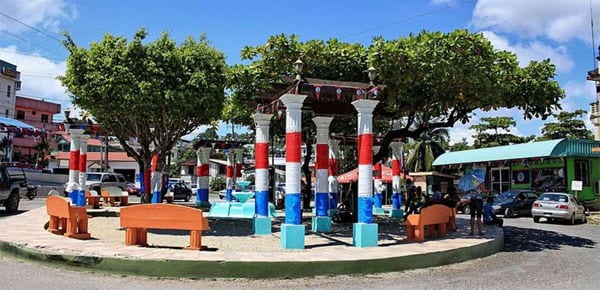 Many living in Belize—and especially in Cayo—grow their own vegetables. Everywhere the landscape is lush. Living here gives you the opportunity to be self-sufficient… at whatever level you're comfortable with. Neighbors here swap and share their fresh produce.
Although more development is coming to the Cayo, it's still one of the best places in the world to escape to… and still affordable.
Current opportunities include:
A 1,750-square-foot home with a separate guesthouse on 5 acres. Just 10 minutes from San Ignacio, the main house has three bedrooms, living room, dining area, and kitchen. The guesthouse has two bedrooms, living room, dining area, and kitchen and is wheelchair-accessible. Outside is a garden, fruit trees, and plenty of space to keep animals. Price: US$195,000.
In Bullet Tree Village, a quiet area on the Mopan River, this home has three bedrooms, three bathrooms, kitchen, laundry room, terrace, living room, and dining area. Outside is a yard with a newly built bodega. Price: US$149,000.
If this area sounds tempting, but you'd welcome the advantages of being part of a secure development, check out Carmelita Gardens—a planned community with self-sufficiency and independence at its core. Lots here start at US$35,000, while turnkey homes go from US$74,000.
5. Zabljak, Montenegro
With historic villages, stunning lake and bay areas, and under-the-radar ski resorts, Montenegro doesn't get a fraction of the attention it deserves. Over the past decade, the Bay of Kotor has been working hard to project itself as a luxury destination. In 2017, those efforts paid off when Porto Montenegro at Tivat became the first platinum marina in the world. But that's just one side of the story…
Easily accessible from neighboring Croatia, but still outside the EU family, Montenegro's infrastructure—particularly once you get away from the coast and into higher altitude—is largely underdeveloped. Because it's so challenging to get around (the whole country is basically a mountain), it offers plenty of opportunity to tuck yourself away.
Situated at the center of Durmitor National Park, the town of Zabljak, at 1,456 meters, is the highest town in the Balkans. It has a small supply of stores, bars, restaurants, and accommodation, and its own ski resort… where the attraction is the surrounding wild nature rather than the facilities. In summer, the national park attracts hikers… while white-water rafters scream their way down the Tara River Canyon (Europe's deepest canyon).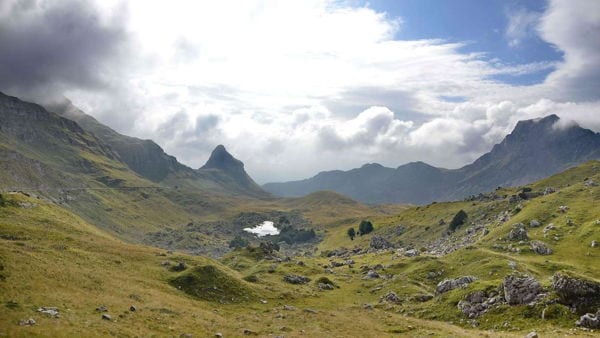 Montenegro adopted the euro as its currency in 2002. Again, supply is limited in these parts, but here are some opportunities for a winter or summer escape:
In Durmitor National Park, this 2,500-square-foot five-bedroom chalet is spread over two levels. With wood and stone interior, it has a fully equipped kitchen, dining and bar area, large living area with fireplace, and a garage and storage area. Price: 170,000 euros (US$189,345).
Thisbasic two-bedroom house, ideal to rent out to hikers, is on the market for 75,000 euros (US$85,330).
Montenegro is starting to come out of the shade. When I visited in 2010, most of the visitors to popular Kotor Bay (Boka Kotorska) were coming on day trips from Dubrovnik (just over 50 miles away). I saw impressive signs for planned luxury developments… but I wondered if they'd ever emerge.
Now it seems that at least some of them have. And, with growing tourist numbers, Montenegro is giving back… sending some of its tourists on day trips into Croatia.
Lynn Mulvihill