This is it… now is the time.
If you're an American… and if you've been waiting for the perfect opportunity to take on Europe…
I am pleased to say that your patience has paid off…
The U.S. dollar is now nearly equal to the euro.
Americans have more buying power in Europe than they've had in the past two decades…
You now stand to save your nest egg thousands—tens of thousands—of dollars thanks to this superb timing.
And that timing is even more remarkable when you consider that while inflation eats into your savings back home, you have a giant advantage here in the world's elite retirement destinations.
Let's take a quick look at just how big this opportunity in Europe is.
We'll begin by stepping back in time to nine years ago…
A home costing 100,000 euros at that time would have cost you US$133,000 at an exchange rate of US$1.33 in 2013. That same house would cost the equivalent of US$158,000 in July 2008…
But in 2022, when the dollar and euro are at parity?
You got it—a home that costs 100,000 euros will cost you about US$100,000. That's a whopping 37% discount from 2008… a cool US$58,000 in savings.

The euro's value has fallen dramatically against the U.S. dollar…
The even better news?
Even without the U.S. dollar's strength, we know the secret to thriving in Europe on US$1,500 a month (or even less).
Indeed, if you've thought your new life in Europe is out of reach…
Think again.
You have more options for affordable Old-World charm than you might ever imagine:
Alpine villages, lush vineyards, Mediterranean islands…
Fresh markets, undiscovered local eateries, Michelin-star cuisine…
Outdoor cafés, famous museums, quaint villages…
Europe has something for everyone and every budget.
And we've handpicked for you 10 of your best options.
These are 10 havens where you can truly embrace le joie de vivreorla dolce vitaon a budget.
Of course, you'll need a little guidance…
But, once armed with the right insights and the right destination, you'll be amazed at how easy it actually is to enjoy the good life in Europe at a cost you can easily afford…
How Much Will Your New Home In Europe Cost You?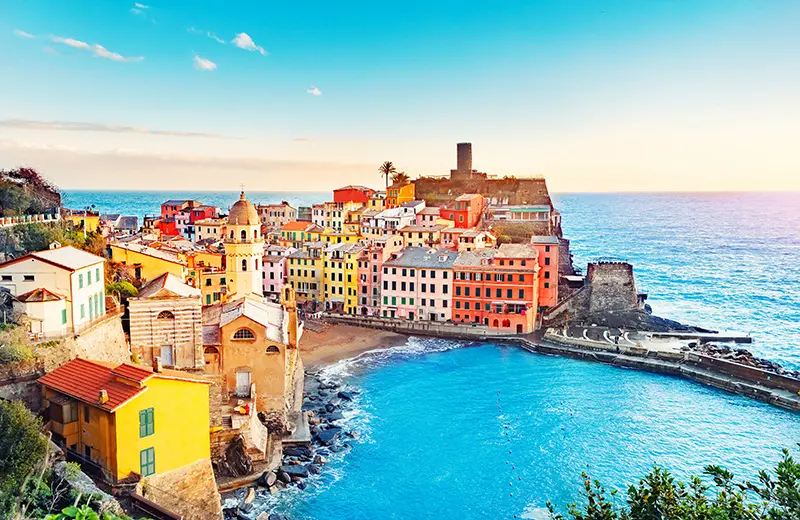 Everyone knows that Europe doesn't offer the shoestring bargain havens of Latin America and Asia…
But Europe is home to the world's elite retirement destinations…
Living affordably here is actually an even more astounding bargain when you consider how much more Europe has to offer…
The combination of architecture, climates, and history is, frankly, impossible anywhere else in the world.
Of course, just like anywhere else, your housing cost here in Europe will be—by far—your largest expense…
Back in America, folks spend on average 33% of their budget on it.
The average asking price for a new lease in the United States is currently US$2,018 per month for a single-family house and nearly US$1,900 for an apartment.
You can add 50% to those figures in popular U.S. retirement destinations like Orlando or Scottsdale.
And let's not forget about inflation… in Florida, rents exploded by 28% last year…
While Arizona, Tennessee, New York, and Nevada all reported over 20% growth in rental prices.
In Europe, not only can you live better—you can do it for less money… check out these three recent examples:
Florida Vs. A Mediterranean Island
Orlando has an average rent of US$2,249 per month for a new lease on a two-bedroom apartment (a 19% increase from last year).
In one of our top Mediterranean havens, rents start at about 200 euros per month for basic accommodation, with nicer apartments in city centers or close to the beach going for about twice that.
That's about 90% in savings—just for choosing a Mediterranean island over Florida.
And before you think your European apartment is a step back in comfort, check out the view from your porch: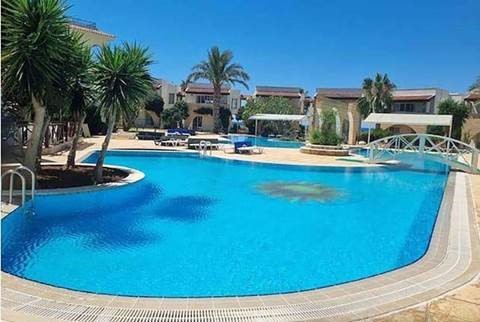 Get Your Free Real Estate Report Now!
Sign up for our FREE daily e-letter, Overseas Opportunity Letter, and we'll send you our latest Real Estate Report: The 10 Things To Know Before Buying Real Estate Overseas.
Arizona Vs. A Superyacht Hub
The asking price of a new lease for a two-bedroom apartment in Scottsdale is US$2,530 (up 33% compared with 2021).
You can rent a two-bedroom apartment for as little as 350 euros per month in a stunning, tiny country on the Adriatic Sea—no water shortages here. For something a little nicer, better located, or close to the beach, rents start around 750 euros.
You'll spend at least 70% more in Scottsdale to NOT be on the beach… but here you'll enjoy the coast and an extra US$1,780 in your pocket.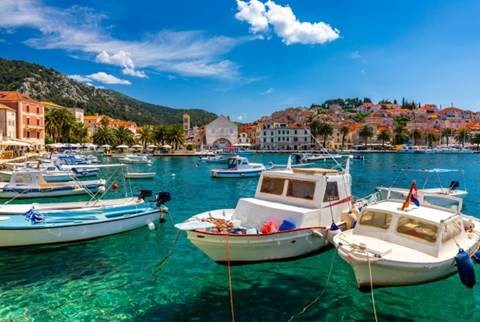 California Vs. World's #1 Retirement Haven
The average rent in California is now around US$3,000 per month.
The average rent in the Algarve, the World's #1 Retirement Haven, is only 763 euros for a similarly-sized apartment. Farther from the coast, or in a small village, that cost could drop by 40%.
Dropping California in favor of Portugal—where you can also surf, walk the boardwalk, and enjoy 300+ sunny days a year—will save you more than US$2,000 a month…
Portugal is also one of the safest places in the world… and it's a tax haven…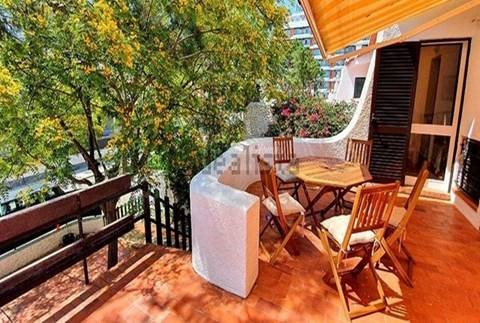 I could go on and on with examples…
Seaside apartments of 110m² (big enough for two bedrooms) regularly list for 500 to 700 euros a month in one of our favorite towns… and hillside village apartments a little further inland go for 300 to 550 euros…
In another place we love in Europe, a 4-bedroom house close to a golf course and with stunning sea views has a price tag of 850 euros monthly…
What about cosmopolitan living on the Mediterranean? Our top pick here has a listing for a tidy 2-bedroom, minutes from the beach, for 778 euros a month… or a studio in the quaint historic city center for 650 euros…
Prefer to buy? You might not believe the kinds of properties available to you:
A 65m² apartment with sea views for 95,000 euros…
An 80m² condo with 2 bedrooms, a terrace, and views of the Adriatic Sea for 200,000 euros… and you can rent it out for at least 600 euros a week, when you're not around…
A fully restored 100-year-old, 3-bedroom house built from stone, with two vaulted-ceiling cantinas (cellars)— not far from the sea and near the ski slopes—for 115,000 euros…
With citrus, olive, and carob orchards, and some of the most unique beaches in the world, all nearby… you can grab studio, one-bedroom, and two-bedroom apartments from 70,000 to 100,000 euros in our pick for World's #1 Retirement Haven…
Sincerely,



Kathleen Peddicord
Founding Publisher, Overseas Opportunity Letter