Hidden away on a lush green clifftop site, boasting incredible ocean views, lies our chance to get in on Mexico's next great beach destination for just US$89,000.
But note: Only 3 units remain available.
Overlooking the Pacific Ocean, this project is located in the heart of Mexico's Riviera Nayarit, along a coastline dotted with islands, seaside villages, and protected nature reserves.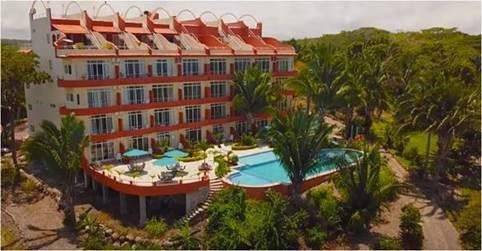 Spread out over 40 acres, the property features jungle trails, natural botanical gardens, and a seasonal waterfall.
Community amenities available to all owners include a fitness center, pool, and nine-hole mini golf with putting green. A three-hole golf course is planned, and a day spa and restaurant are currently in the works.
This is a boutique, exclusive resort. Our tiny-condos will be in the lower section of the existing five-story building where most of the larger condos have already sold out.
Here's a short "virtual tour" video from Sandra, the developer…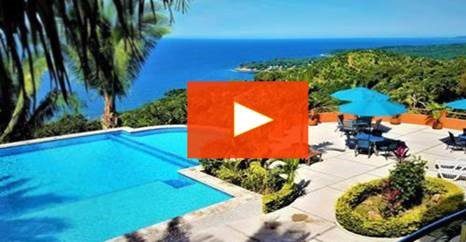 Great care has been taken to protect the natural beauty of the landscape.
As you'll see, you'll be surrounded by lush greenery and those great ocean views… with warm, white-sand beaches nearby.
We're not looking at renders of the property. Or what the views might be one day…
Everything you see in that video is already in place.
We're just lucky enough to be getting in on the 3 studios that remain to be completed.
Sandra, my contact, tells me they plan to have the final units ready to move in by July 2022.
These 300-square-feet studios come with your own patio and a 50-square-feet rooftop terrace, handing you (or your renter) an outdoor space of your own…
The developers are offering owners a hassle-free rental management program.
And keep in mind that some of the ready-to-move-in, larger condos are also available starting at US$165,000.
Developer financing is being offered as well.
For anyone looking for a tranquil beach getaway, that doubles as a rental income, this is the type of deal you can only get with the right connection.
But there's more to this property than the bargain US$89k price tag…
"Mexico's Next Great Beach Resort"
This 200-mile coastline is set to outshine Cancún and Tulum…
The Mexican government agency, FONATUR have targeted this stretch of Pacific Coast with a MX$1.5 billion investment—and it's working.
The word is out.
In 2020, the Riviera Nayarit had the honor of winning five Travvy Awards in what is considered the Oscars of the travel industry, including "Mexico's Best Luxury Destination."
Bloomberg is hailing this slice of paradise as Mexico's "Next Great Beach Resort" and the "New 'It' Destination"…
Daily and direct flights now connect the area to 38 cities in the United States and Canada.
The development that we can buy into is located right in the heart of all this, just a 10-minute drive from Costa Canuva, where a number of luxury brands including Auberge, the Ritz-Carlton, and Fairmont, all plan to open exclusive resorts.
Now, more than ever, for folks who want their own space and an escape from busy crowds… the Riviera Nayarit's pristine coastline is becoming highly valued.
If you're interested in buying here for just US$89,000, I urge you to act now. Only 3 of these units remain available.
Lief Simon
Director, Overseas Property Alert