For the last four years, we've been touting the Dominican Republic as a place where investors can find quality overseas rental property investment opportunities that don't require huge initial investment sums.
Plus, local bank financing is available in this country for nonresidents and foreigners.
Today, global property investors, particularly North Americans, are starting to take notice… and, as a result, the Dominican Republic is looking more and more like a bona-fide 21st-century gold rush.
This country's economy is booming…
It is investing heavily in infrastructure development… making itself more appealing both to foreign investors and tourists with each passing month…
Indeed, the DR is the undisputed king of Caribbean tourism right now, welcoming record and growing numbers of visitors from North America, Europe, and South America (direct flights are available from all three continents)—meaning it isn't relying on just one market for incoming tourism capital.
Plus, the interesting real estate investment opportunities here are not limited to only one part of the country.
At the current prices, it's still a buyer's market… but I believe that window is closing.
If you've been sitting on the sidelines waiting to pull the trigger in this market, I'd advise you get in game now or risk having to pay a premium to get in in the future.
Recently, I had boots on the ground in the Dominican Republic, first in Santo Domingo and then along the Caribbean coast from La Romana to Punta Cana, touring different developments and getting status updates on construction, remaining inventory, and new projects coming online.
As a result of my extended scouting experience, I've identified five top markets of particular opportunity for both short- and long-term rental cash flow.
#1: Santo Domingo, Quintessential Colonial Capital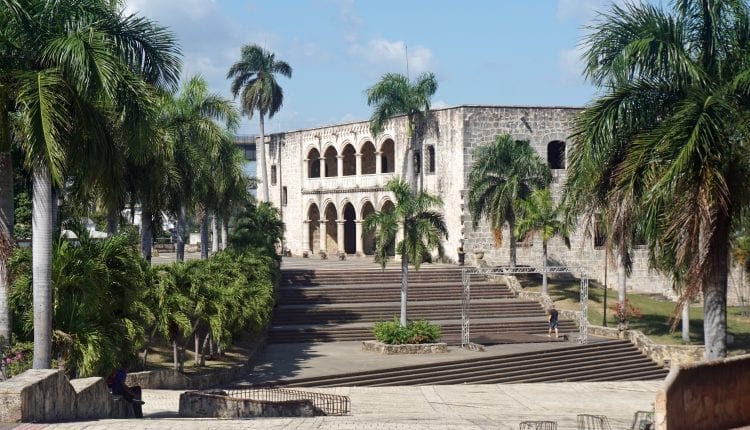 The country's killer beaches are the DR's main draw, but Santo Domingo adds one of the biggest and oldest colonial town centers to the mix of sites to see and lifestyles to enjoy.
Santo Domingo is the first permanent European settlement in the New World and the Caribbean's only medieval Spanish city. The city's extensive colonial zone offers interesting options for both investment and lifestyle.
The abundant presence of multinationals in the Dominican Republic's capital city translates to an opportunity to capitalize on short-term (fewer than 30 days) and extended-stay (1 to 6 months) rental markets catering to business executives… in addition to the demand for long-term leases.
#2: Juan Dolio, Original Seaside Escape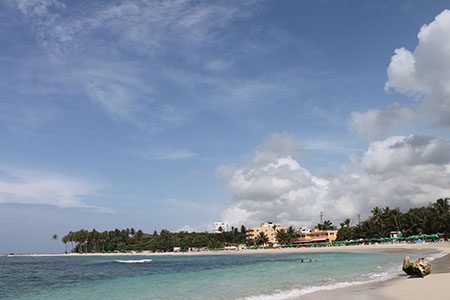 Juan Dolio, just 45 minutes east of Santo Domingo, was one of the first areas in the Dominican Republic to be developed for tourism. It was home to some of the country's first tourist resorts. This is where the idea of the all-inclusive resort was pioneered.
Its main attraction, of course, is the beach, Playa Juan Dolio, popular among locals and tourists alike. Then you've got the town center where you'll find a variety of local and international restaurants, plus cafés, bars, and small shops. Nearby are two major golf courses.
And Juan Dolio is only 25 minutes from the Las Américas International airport, making it very attractive for international visitors.
#3: La Romana, The DR's Luxury Side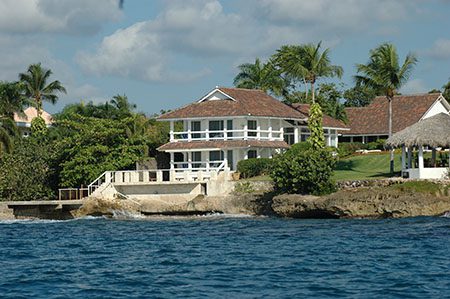 La Romana, making a name for itself on the global tourism scene, is home to several luxury beachfront resort communities, including Playa Nueva Romana and Casa de Campo, one of the largest exclusive resorts in the Dominican Republic. It has its own international airport that takes in more than 200,000 visitors annually.
An investment in a luxury, master-planned beachfront community in La Romana is an ideal option for generating good and reliable rental income. If you're looking for rental income plus capital appreciation, I recommend Playa Nueva Romana by Bahia Principe.
#4: Punta Cana, Tourist Hotspot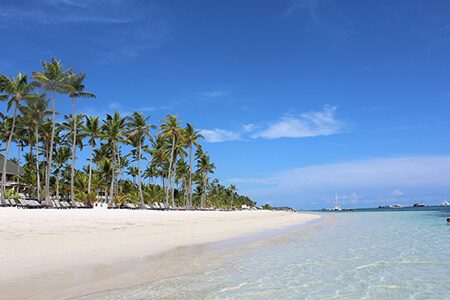 Punta Cana, situated on the easternmost tip of the country, with 32 kms of white-sand Caribbean coast, is growing up to become Cancún-light. The white-sand beaches are lined with all-inclusive resorts and condo complexes set up as rentals, and the streets behind them offer strip malls, restaurants, and shops, adventure parks, and other entertainment options.
It's the typical vacationer's paradise and recognized as the Dominican Republic's most popular tourist destination as evidenced by the more than 6 million travelers to its international airport over the last two years. This huge, established, and continually expanding tourism market is a rental investor's dream.
#5: Las Terrenas, Euro-Chic Beach Town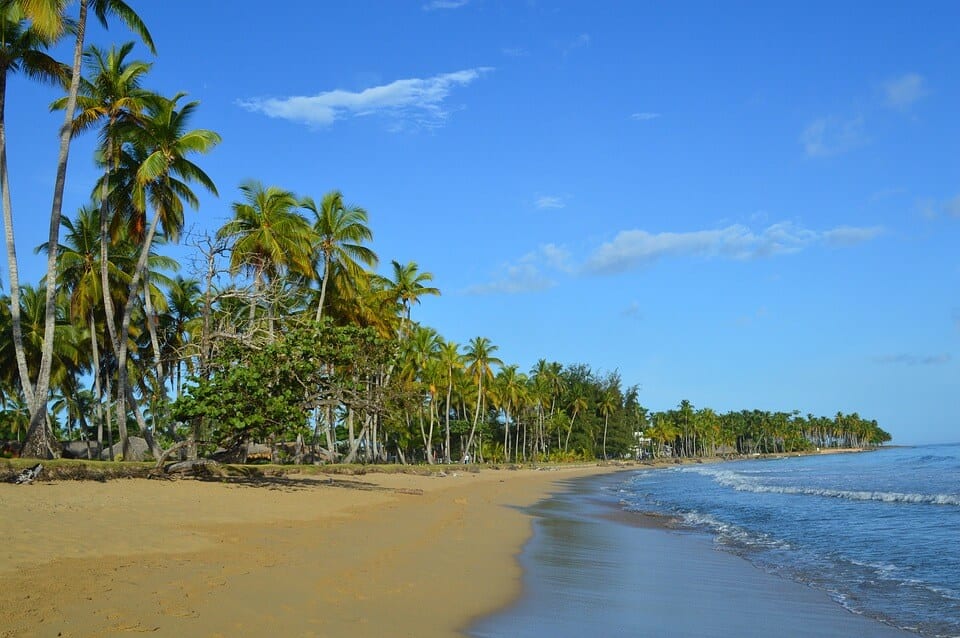 We've seen our share of Caribbean beach towns… Las Terrenas is that but more.
Scratch the surface, and you find one of the most interesting expat communities you'll encounter anywhere in the world. Americans are in the minority; this is a majority French expat population, bolstered by Italians, Brits, Danes, and Germans.
The white sandy coast of this part of the DR and the dancing topaz waters that lap it could be mistaken for their counterparts over on the Med. Onshore, you hear more French spoken than anything else, the baguette in town is authentic, and people kiss on both cheeks in greeting. Antiques shops offer toile-covered sofas and other French favorites.
Back in 2005, when we began paying attention to this market, we recommended Las Terrenas as a capital appreciation play. Prices were cheap, and the product on offer was as good as it can get from an investment point of view—white-sand Caribbean shores.
Indeed, appreciation followed, as much as 25% per year for four years running.
Today, Las Terrenas is still a buy but for different reasons. While capital appreciation is likely to continue (though nothing like 25% per year), the strong and increasing demand from tourists, who have a much easier time of it making their way here these days, means today's investor should buy for rental yield.
Las Terrenas boasts long stretches of sandy coastline. One of the nicest things about them is that they're not lined with hotels or massive condo developments. Height restrictions keep buildings at the beach to three and four stories, no higher. And, despite a lot of construction over the past dozen years, demand still outpaces the builders.
Omar Best