Americans spend 33% of their income on housing.
The average asking price for a new lease in the United States is currently US$2,018 per month for a single-family house and nearly US$1,900 for an apartment.
Add 50% to these figures in popular U.S. retirement destinations, like Orlando or Scottsdale.
Rents in many states are increasing at a rate approaching hyperinflation.
In Florida, rents exploded by 28% last year…
Arizona, Tennessee, New York, and Nevada all reported over 20% growth in rental prices in 2021…
Only Missouri, Iowa, Minnesota, and North Dakota saw rents increase by less than 10% last year… but there's a reason that retirees are leaving these states for places like Florida.
Incomes remain effectively stagnant, so every rent increase eats directly into your disposable income or retirement accounts.
But there's a way out of this, a simple solution for anyone wanting to save money right now:
Move overseas.
Without compromising your standard of living (or maybe even enhancing it), you could free up 16% to 26% of your entire income (calculated as 50% to 80% of average U.S. housing costs) simply by relocating overseas.
Let's compare rental costs in popular U.S. retirement cities with a few of my favorite overseas retirement destinations.
Portugal Vs. Florida
Orlando has an average rent of US$2,249 per month for a new lease on a two-bedroom apartment, a 19% increase on last year.
The average rent in Portugal is 763 euros (US$795) for a 70-square-meter apartment. Inland or in small villages, this could drop by 40%.
This is a savings of US$1,454 per month on rent, achieved by moving to sunny, low-tax, and safe Portugal.
Average long-term rents in Portugal are 65% cheaper than in Orlando.
Portugal Property Pick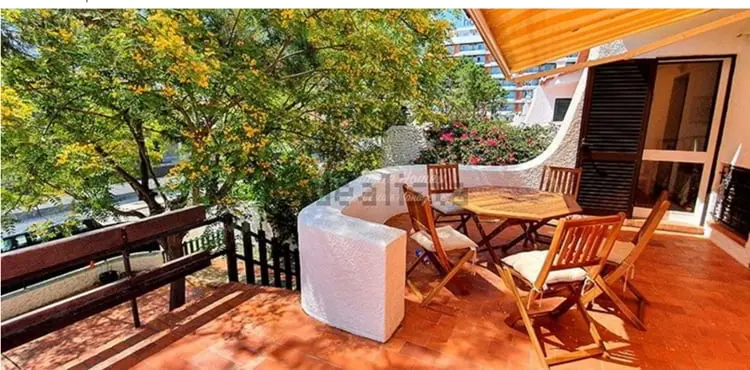 This semi-detached house is located just 100 meters from the beach of Monte Gordo, in the Algarve.
It has two bedrooms, two bathrooms, an equipped kitchen, a small living room with an extra bed, and air conditioning in every room. The west-facing terrace is ideal for enjoying late afternoons along the Algarve coast.
The total living space is 85 square meters, and it rents for 700 euros (US$738) per month furnished.
Montenegro Vs. Arizona
The asking price of a new lease for a two-bedroom apartment in Scottsdale is US$2,530, up 33% compared to 2021.
You can rent a two-bedroom apartment for as little as 350 euros per month (US$365) in Montenegro. For something a little nicer, better located, or close to the beach, you will spend up to US$750.
This is a 70% to 86% difference in rental costs compared to Scottsdale, an extra US$2,180 in your pocket per month by relocating to Montenegro.
Montenegro Property Pick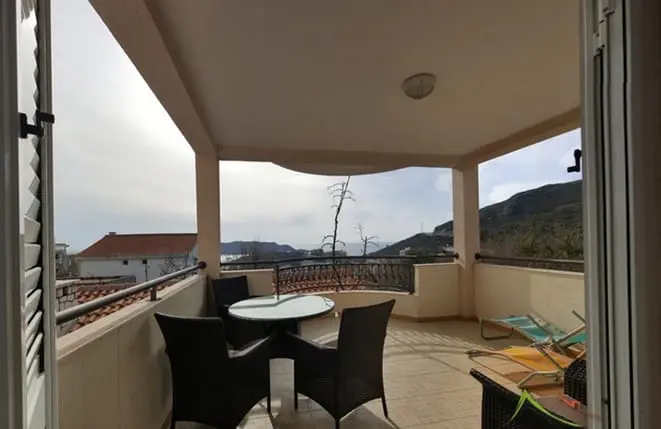 This three-bedroom, two-bathroom apartment with a sea view is in Becici, Budva. It's within a private house with a big garden and playground. The unit is 100 square meters, and it rents for 600 euros (US$635) per month. It comes fully furnished, has a hot tub, a big terrace, and it's close to the beach and nightlife.
Start Your New Life Today, Overseas
A world full of fun, adventure, and profit awaits! Sign up for our free daily e-letter, Overseas Opportunity Letter, and we'll send you a FREE report on the 10 Best Places To Retire In Style Overseas Today
Colombia Vs. Hawaii
Hawaii has an average rent of US$2,399 for currently running leases and up to US$2,850 for new leases in 2022.
A mid-range, 80-square-meter, two-bedroom apartment in Medellín, Colombia, will cost you about US$550 per month. A local-style apartment of similar size is about US$360 per month.
Accommodation in the City of Eternal Spring costs you US$2,490 less per month than if you lived in Hawaii. This is a whopping 81% to 87% discount.
This amounts to a difference of nearly US$30,000 extra per year, which could be used to supercharge your dream lifestyle in the low-cost, vibrant lifestyle destination that is Colombia.
Colombia Property Pick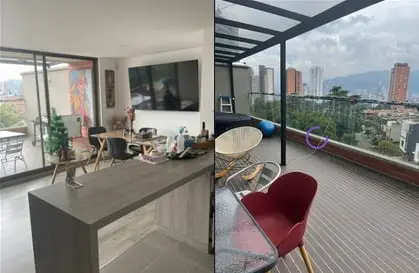 I found this two-bedroom, two-bathroom apartment with 95 square meters of living space in Medellín. The unit has a large, covered balcony and excellent lighting. It's a well-appointed space and close to good transport routes. It rents for 2 million Colombian pesos per month. That's just US$490.
Northern Cyprus Vs. California
The average new lease in California now costs US$3,000 per month.
Rents start at about 200 euros (US$212) per month in Northern Cyprus for basic accommodation, with nicer apartments in city centers or close to the beach going for about twice that.
Northern Cyprus Property Pick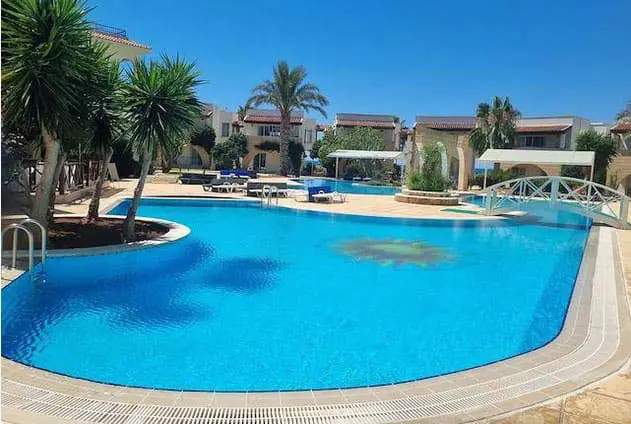 This two-bedroom, one-bathroom apartment is in Iskele and has a total living space of 85 square meters. It rents furnished for US$450 a month in a complex with a communal pool. The property is just 1.5 kms from a supermarket and 6 kms from the beach.
What Are You Waiting For?
If you're paying too much in rent, you know what we'd say…
You can cut costs dramatically by moving overseas.
Not only that, but you can also enhance your quality of life by relocating to one of the safer, sunnier, and more culturally rich destinations I've highlighted today.
If you are a U.S. homeowner, now, at this market peak, again, I'd bet you can guess my advice…
This is a fantastic time to sell your home and move to a place like Portugal or Northern Cyprus where you'd be able to rent cheap while cashing in on all the equity from your U.S. property.
You might even be able to buy your old home back from the bank for pennies on the dollar when the U.S. housing market collapses in, I predict, about 18 months.
Do the numbers, see how much you could save by moving to a low-cost paradise, and live out your dreams for cents on the dollar.
Con Murphy
Editor, Overseas Property Alert