Having spent the majority of this year unable to travel due to closed borders has made many people anxious. The desire to travel has largely been snuffed by the reality of the situation… but in many people, the yearning to find an overseas nest continues to burn brightly. And we have reached a point where we can see the light at the end of the tunnel, we will be free to travel again, and those dreams of having a home abroad can soon be achieved… it's time to reignite those flames.
So, it's time to start thinking about the great places in the world and finding out what your next destination is once this pandemic ends.
Deciding where to set up your overseas haven involves a lot of tough decision-making. Some countries have tougher borders, in some, it is harder to attain residency and citizenship, and some can just be difficult to get to physically. Which can mean more difficulty traveling back and forth later on too… And on the opposite end of the spectrum, many countries welcome foreigners with open arms, they're easy to get to, and they have opened clear cut paths to residency and citizenship.
Here are a few of our picks for the easiest countries to move to once the pandemic ends.
1. Mexico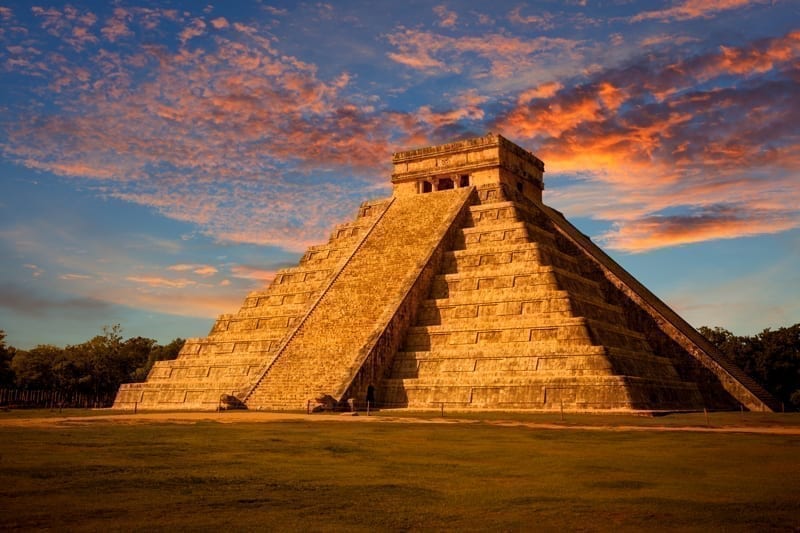 Mexico can always be counted on for ease of travel. It's right next door and you can get there by driving if you want to. And there are so many more reasons that Mexico is our number one pick.
Mexico is an enormous country with two coasts, it boasts several of the best and most breathtakingly beautiful sandy beaches in the world, there are charming colonial cities and towns to visit, there are ancient Mayan ruins, an anthropology museum with an over 600,000 piece collection of ancient artifacts, a large and thriving expat population, delicious food everywhere you go, mountains, jungles, modern cities, great healthcare options for a low price, and the cost of living is low.
Residency and citizenship in Mexico are also easy. First off, as a visitor, you are not required to have a visa, and if you do have to get one, the standard tourist visa is free (and extendable). If you wish to stay longer than 90 days then you'll need to seek permission to remain in the country. But several options are pretty easy, simple, and straightforward to do this. Click here to learn more about residency and visas in Mexico.
2. Ireland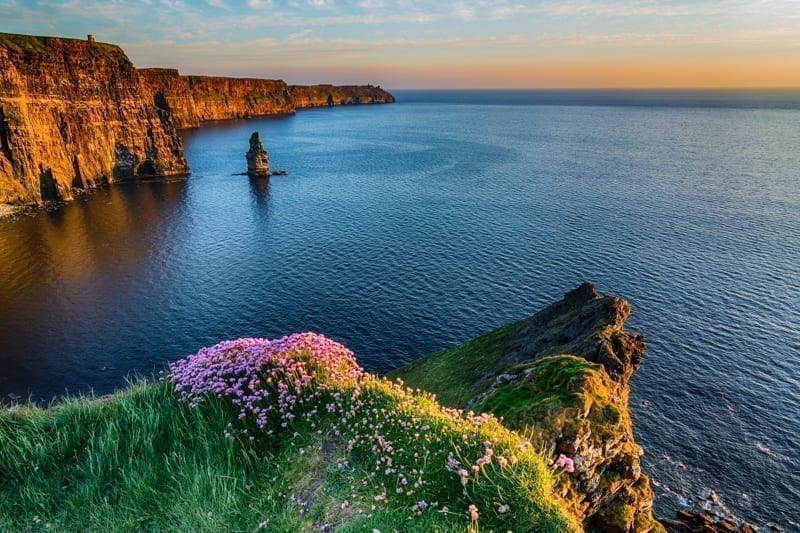 Ireland's emerald shores have long captivated the world with their beauty. The breathtaking landscape has rocky coastal areas, luscious green hills, tranquil lake lands, vibrant urban areas, and a rich history filled with ancient myths, legends, invasions, and epic battles. Ireland offers a superior quality of life and it is a wonderful haven for those looking to escape to a relaxed lifestyle in a more natural setting, surrounded by lush countryside. The cost of living in Ireland is not low, but it can be affordable.
If you have an Irish parent or grandparent this might be your golden ticket. While in certain nations, your American passport may be a risk, your red one with the harp on the front won't cause a stir.
For a country of almost five million, Ireland's overseas presence is remarkable. In the United States alone, nearly 35 million souls claim some Irish descent.
On the off chance that any of your folks or grandparents were brought into the world in Ireland, congrats, you're qualified for Irish citizenship and an EU visa. You should simply enter your birth into the Register of Foreign Births and apply for a visa.
You may likewise be qualified through your great-grandparents, but only if your parent turned into an Irish resident by descent before your birth. Due to an adjustment in the law, you may even now be qualified if your parent wasn't a resident but was recorded in the unfamiliar birth registry before June 30, 1986, and you were born after July 17, 1956.
To find out more about residency and citizenship in the emerald isle click here.
3. Panama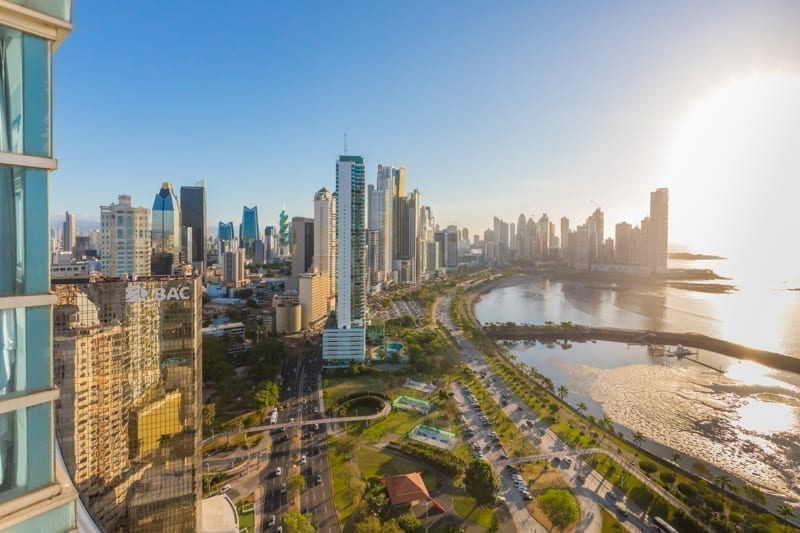 Like Mexico, Panama is an easier place to get to. It is close to the US and it is still possible to get there by driving.
Panama offers a huge number of visa choices to suit anybody's needs (counting the "Specific Countries" visa that grants work licenses) and worldwide standard medical services. Called the "Hub of the Americas," this nation is undeniably situated for ease of movement to the United States and Canada, even the flight from Miami to Panama is only two-and-a-half hours. To add to that, Panama is the perfect base for exploring the rest of the Caribbean and Latin America.
This is a nature lover's paradise. Some of the world's best surfing, snorkeling, diving, bird watching, and hiking are here. You'll also have a variety of adventure-travel opportunities.
Panama is a safe, welcoming place to call home.
Retirees you meet here aren't losing sleep over their futures. They're waking up every day feeling rejuvenated through the life-changing experiences they've experienced.
Panama offers the most financially savvy, hassle-free investment for residency programs accessible anyplace on the planet today. With a venture of US$300,000 inland, CDs, or any blend thereof, $US160,000 in a business, or US$80,000 in reforestation, Panama will grant you residency. And there are more options for visas and residency. To learn about visas and residency in Panama click here.
4. Thailand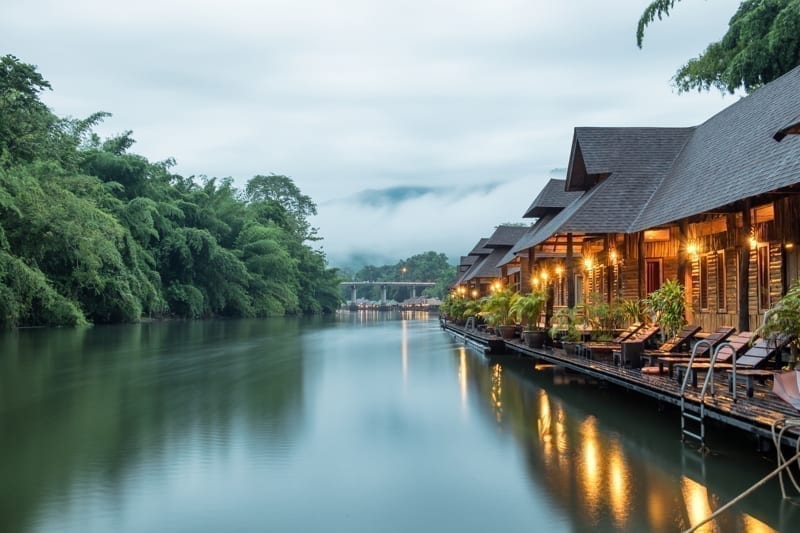 There is a lot about Thailand that attracts visitors and expats from all over the world. There's the breathtaking scenery consisting of rugged-rocky coastline, sprawling white-sand beaches, turquoise waters, friendly locals, and great expat communities. The geography offers everything from misty mountains to pristine
beaches, English is widely spoken and understood, the cuisine superb, the climate is excellent, and with the low cost of living, the standard of living in Thailand is going to be higher than you could afford at home. Thailand is arguably the cheapest place in the world to live and you can live a very high-quality life for a low price there.
Entering Thailand is not hard. Citizens of the United Kingdom, the United States, Canada, and 48 other countries and intend to stay for fewer than 30 days, do not need a visa to enter Thailand. If you enter Thailand by air without a visa, you are allowed to stay for 30 days per visit. If you enter by land without a visa, you are allowed to stay for 15 days per visit.
If you enter Thailand without a visa, you cannot remain in the country for more then 90 days during any six months, counting from the date of first entry. After 90 days, you must apply for a new visa at a Thai embassy outside of the country.
Thailand offers several resident visa options. To learn about them in detail click here.
5. Dominican Republic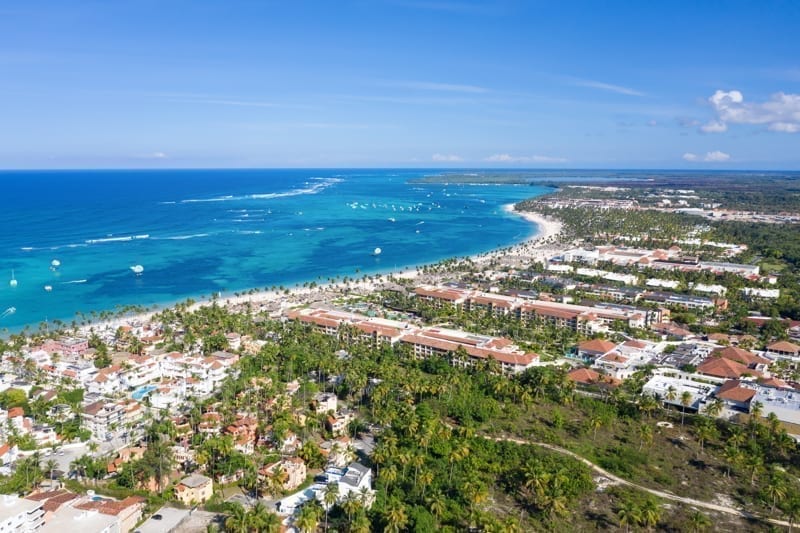 The Dominican Republic is one of the most beautiful and ideal spots to set up a haven in the world. There's breathtaking scenery everywhere you turn, no matter whether you are looking for white-sand beaches, colonial towns, bustling metropolis areas, or cool mountain towns there is something for you in the DR. If you prefer the hot tropical weather generally associated with living in the Caribbean, there are plenty of beaches waiting for you to set up, and if you prefer the cooler mountain air and using no A/C there is something for you too.
Living in the DR means joining a melting pot of different cultures. This is an eclectic population with a diverse history formed by Afro-Antillean, European, North American, and Latin cultures.
People who get citizenship in the Dominican Republic may do work and often do it. Some expats own gyms, hotels, boating and surfing schools, restaurants, boutiques, and run them. Others draw on previous life and job experiences, skills that are often highly required and appreciated locally (pool building, architecture, mechanics, etc.). Others provide overseas customer business solutions or operate
websites with overseas service providers. These undertakings also completely finance the local lifestyle of the expat.
The cost of living in the Dominican Republic is surprisingly low for an island as is the price of land. In the Dominican Republic, costs around the board are more Latin American than Caribbean ones. You could comfortably live in the DR on a US$1,200 budget. With a budget of US$2,000, you could afford entertainment, go out for fine dining, hire household help, and enjoy the good life.
The DR is a place where establishing residency is quick and easy. And being in the Caribbean makes it easy to get to from the US, just a very short and inexpensive flight and you are there. To learn about residency and visas in the Dominican Republic click here.