We take a look at some ways to make money in retirement from your favorite hobbies. There are plenty of ways to earn some extra income doing something you love.
Retirement is when people have a chance to get back to some hobbies or passions that they had to abandon. Time is precious, and during the working week there isn't very much of it to spare.
Hobbies play an important role throughout life. As a child, they teach you valuable lessons such as patience and perseverance. Mastering a hobby leads to confidence. Children devote hours on end to their hobbies and many arrange their lives around them.
When adulthood arrives, with the need for a job, and other responsibilities, hobbies are
easily
dropped or forgotten
. The people who find the time to continue with their hobbies reap the rewards. Studies show that having a hobby keeps workers less stressed and more contented.
Another big benefit to doing a hobby is the way employers perceive you.
Major executives such as Facebook's Mark Zuckerberg prefer to hire candidates who
regularly
partake in a hobby
.
Zuckerberg believes that it shows passion and determination, qualities that he values
highly
amongst his workforce
.
It's clear that having a hobby is important throughout life, but
possibly
the most important time is when you retire
. Retiree's find themselves with an unprecedented amount of time on their hands.
Finding a productive way to fill this time makes all the difference to a happy and contented retirement
.
The Health Benefits Of Staying Active And Engaged
There are considerable health benefits to a retirement hobby. A hobby that involves physical activity is a great way to keep in shape. As we age, our bodies start to deteriorate. Physical activity is the only way to slow down this process.
The mental benefits to a hobby should not
be overlooked
either. Keeping your mind sharp by problem solving is a major plus to many hobbies. A healthy mind is
just
as important as a healthy body. As an added bonus, completing a task releases feel-good chemicals in the brain.
But there's more to hobbies than health benefits. They can provide a fun way to generate some extra income during your retirement.
By monetizing your hobby you can get paid for doing what you enjoy, and allow yourself to live that little bit better during retirement
.
Woodwork
If you have woodworking skills, you can earn extra money making furniture for people. From bookcases to shelves, and storage boxes, the market for home made goods is strong. Coffee tables are another popular way to make money. Much of the
widely
available furniture today isn't built to last. If you can produce well-made goods, you will be able to find a market.
A good place to start is to visit a local wholesaler. Ask them if there is anything that they can't source on the market at the moment. If you can provide this you are in business.
Alternatively
, find out if there are any products they are currently buying which they would like to get at a higher standard
.
Coaching
Pass on your expertise to students and get paid for it. Coaching is a great way to practice something you enjoy, and earn money doing it. Whatever your area of expertise, there is
probably
someone who wants to learn.
Coaching is also a great way to meet people and integrate into a new community.
Writing Or Editing
The internet has opened up a whole new world of opportunities for writers and editors. Editors can make great money working
remotely
(from home). Proof reading and editing copy offers you the chance to work as many or few hours as you want.
Writers can find work producing copy for an external company. Another way to make money is to set up a blog. By writing content that people find interesting or helpful you can get a large audience to your blog. Advertisers will pay good money for some space on your page.
Sewing
Sewing offers a few ways to make money. You can repair clothes or, if you are able to sew or knit new clothes. Sites like Etsy.com provide an easy way to connect with a big market. Specializing is a great way to find a niche. You could make clothes for dolls or unique cushions. Teaching other people to sew is another way to make some money from your skill.
Prices for sewing repairs are very cheap in developing nations. If you move to one of these countries your best bet is to sell online. A tested way to make money in retirement.
Fishing
Fishing is one of the world's favorite past times. If you're a keen angler then you will be happy to know there are plenty of ways to make some money doing what you love.
If you have a suitable boat, you can hire this out for fishing trips.
In certain parts of the world offshore fishing is a big-money business but even a small boat for river fishing can bring in some nice income
. You may also be able to use your boat for tours or taking passengers to nearby islands.
Making fishing lures for sale is another good way to make some extra money. If you live in an area that sees a lot of fishing, you can sell them to local tackle shops. If not an online business is easy to set up.
Sightseeing/Tour Guide
Showing tourists around is a fun way to make some money, especially if you live somewhere that sees a lot of visitors
. Local knowledge goes a long way. People are taking lots of short holidays and trying to cram in as much as possible. If you can take them to the main sites and avoid traffic and wasting time, your services will be in demand. Create a page online and make sure people leave some positive reviews. Your sightseeing business will grow in no time.
Teaching
Teaching can be one of the most rewarding experiences you can have. Lots of expats who retire overseas choose to teach English. Teaching experience isn't required, and you only need a laptop to get started.
If you move to a country that doesn't speak English, you can advertise in colleges and universities to find students
. Online message boards are another place to find students.
If you already have teaching experience, you can use this to offer extra tutoring to students, or even teach adults
. There are no startup costs, you can teach from your house, or travel to meet your students. A reliable way to make money in retirement.
Baking For Farmers Or Local Markets
One for people who don't mind early starts. Working at a farmers market can mean getting up in the very small hours of the morning.
Selling goods at a market is another way to
organically
grow a small business. There are a long of items you can sell at the market. Baked goods such as cookies and cakes always do well. If you have a vegetable garden or fruit trees you can sell your own organic produce. By making jams, pickles, and preservatives you can make your fruit and veg go further.
If you have food truck, you can sell burgers or sandwiches at the market. Do you research to find out if the market is missing anything, and aim to fill that void.
Yoga
Yoga is becoming more popular each year.
It is always associated with spirituality but there are other reasons to do practice
.
The benefits of increased flexibility and balance are helping people feel younger for longer
. Yoga also offers a great way to develop self-reflection and self-awareness. In today's hectic world, these skills are especially valuable.
There are now over 36 million Americans in the U.S. doing yoga. This is a trend that
is reflected
throughout the world. An experienced teacher will be able to make money anywhere in the world through yoga. Expenses are minimal too making it a great hobby that can be grown
organically
.
We hope you enjoyed this guide on some ways make money in retirement. Let us know your suggestions, in the comments below.
Oliver Lovett
Summary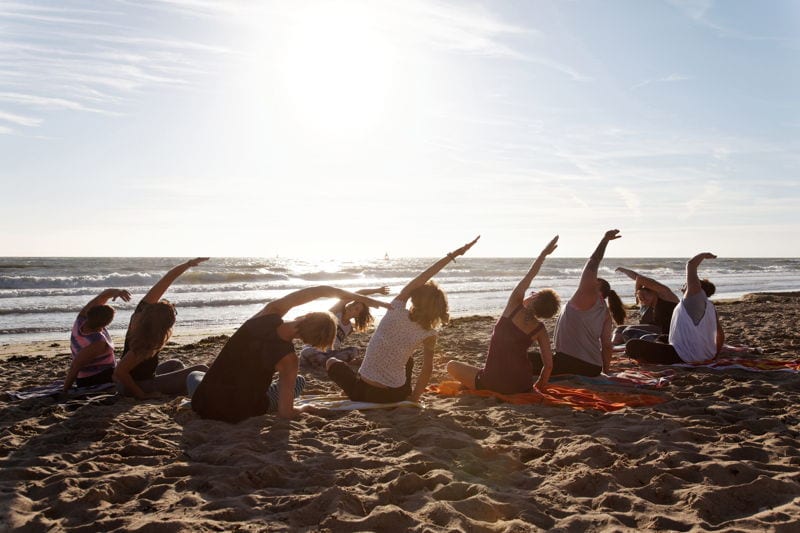 Article Name
Easy Ways To Make Money In Retirement From Your Hobbies
Description
Find out some easy ways to make money in your retirement. These retirement hobbies are cash generators and can help you earn money doing something you love.
Author
Publisher Name
Publisher Logo