True Confessions—What Our Editors Really Think
Each year, we publish our Retire Overseas Index, rating and ranking the world's top retirement havens. As you've probably heard by now, Algarve, Portugal, takes top honors again.
If you could live anywhere, where would you live?
Here's how some among us who've seen a lot of the best of what this world has to offer answer that question…
Kathleen Peddicord: Central Paris
Step out your door anytime, day or night, turn right or left, and you don't have to travel far to encounter something engaging. At home in one of Paris' central, historic neighborhoods, from the 1st arrondissement to the 8th, the best this world has to offer is only a short and pleasant walk away. Indeed, Paris is a city best explored and appreciated on foot, and, when I'm in Paris, I spend as many hours as I can in that pursuit.
I enjoy Paris in all seasons and any weather. What difference if it's raining or dry, January frigid or August hot, when you can retreat on a whim to a cafe for a cup of hot chocolate or a cold coupe de champagne? Sidewalk heaters mean you can sit outside at your favorite cafe and enjoy the passing show year-round.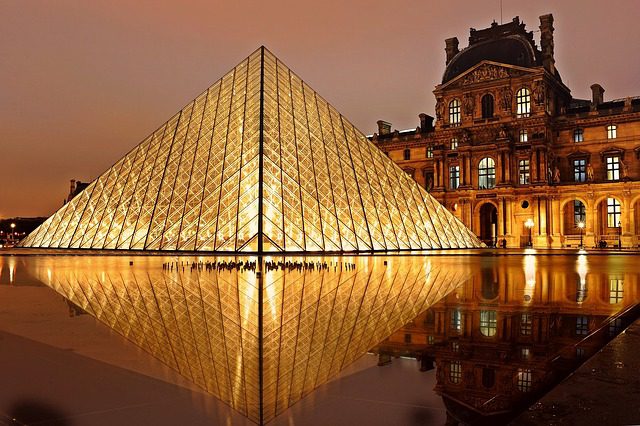 All of my favorite things are here—bookstores, antique shops, champagne cellars, pretty parks, well-tended gardens, old buildings, and old friends. The city cycles reliably through other favorites, especially at Christmas, when tiny white lights are strung along the grand boulevards and shop windows are framed with evergreens and gold baubles.
In Paris, a loaf of baguette and a bottle of wine are the makings of one of the most memorable afternoons of your life when enjoyed riverside. This has been true for hundreds of years and will be true for hundreds more. Central Paris is an open-air museum where little changes yet every day offers the chance for discovery. Paris is at once perfectly packaged and constantly improving itself.
Europe Correspondent Lucy Culpepper: Straddling The Border Between France And Spain
France will always be my favorite retire overseas location. I'm just a sucker for all things French, from chateaux to wine, that alluring language to wonderful farmers markets. But, alongside the obvious attractions, I also love French people's joie de vivre and the fabulously varied countryside.
I've traveled through many parts of "l'Hexagone" and to date have only found one area I wouldn't live in (the far north), while the rest I could happily up sticks to.
But which area specifically? To keep my alter-ego happy, I'd live within a two- or three-hour drive to Spain. France is organized, the people are polite, you know what you're getting, most of the time. While in Spain… life is less controlled, a bit more chaotic and, well, Latin-like. So living near the border would allow me to live two lives—like dancing the waltz and the salsa on the same dance floor.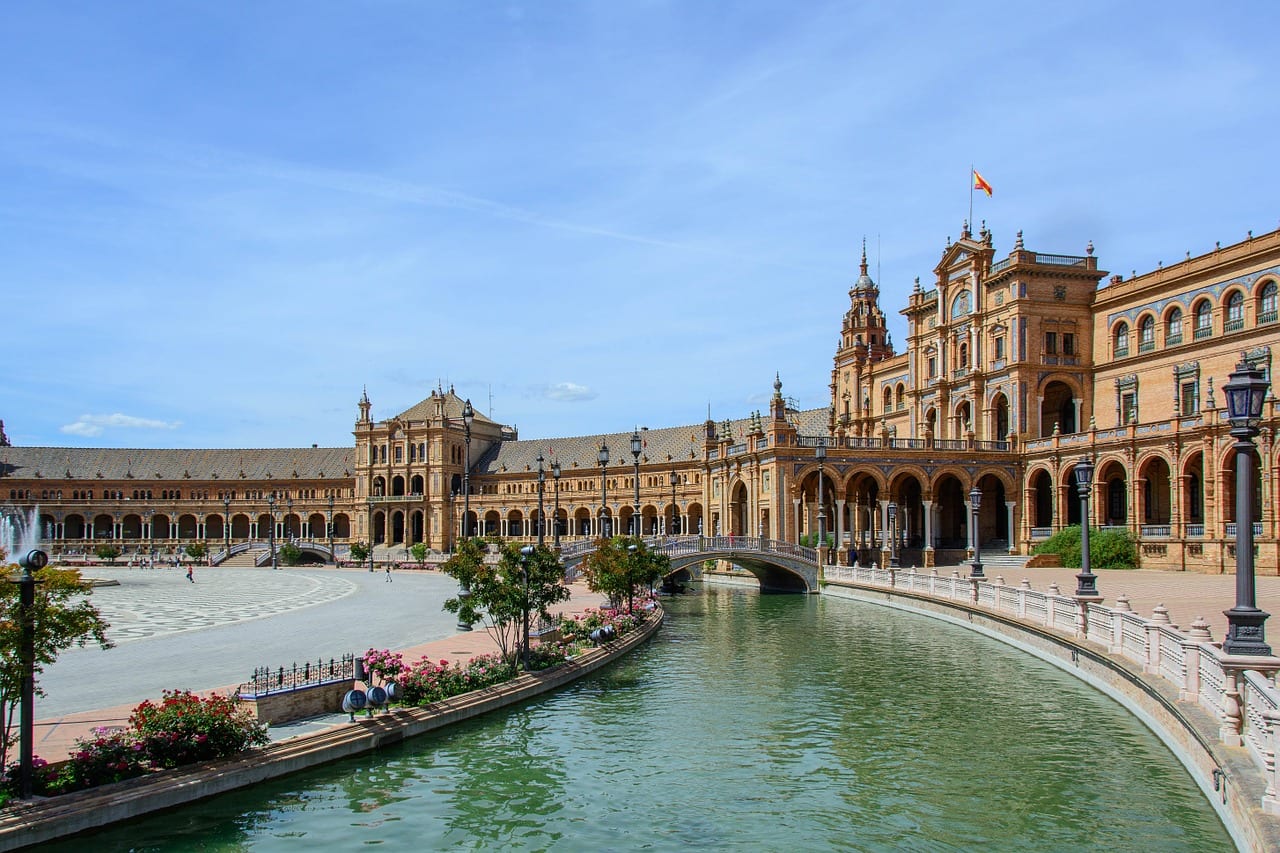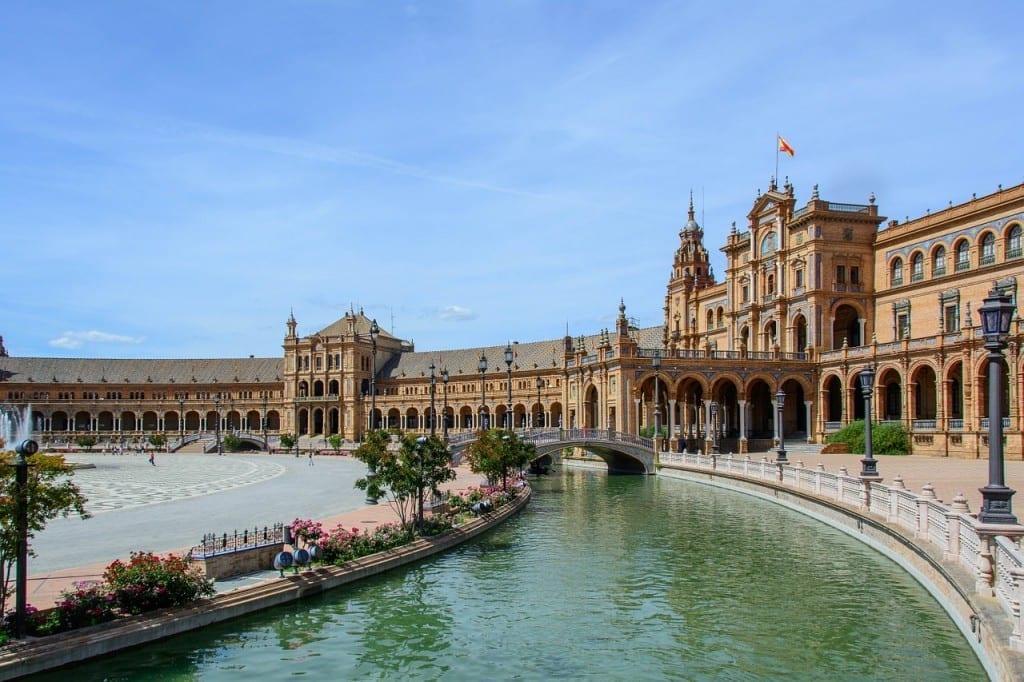 I'd want to be near the sea in Spain (inland is too hot and dry for me), which gives me two possible combinations: firstly, the Languedoc-Roussillon region in France (for city life I'd chose Montpellier and for country the village of Cessenon-sur-Orb) together with Spain's Mediterranean Costa Dorada—with Barcelona for city life and Sitges for small-town living; and, secondly, the Béarn-Basque area of Aquitaine in France combined with Spain's Atlantic coastline, specifically the region of Cantabria and Santander, which is my favorite city along that coastline. I think these combinations provide a lifestyle in Europe that's as close to having your cake and eating it!
Europe Correspondent Lynn Mulvihill: Tramore, County Waterford, Ireland
For decades, Tramore has been popular with local tourists (especially from Dublin) who flock here for the miles of golden sand and the small-town resort feel. Until fairly recently, though still drawing the crowds every summer, the promenade had a run-down and shabby feel to it. But, recently, in the past two years especially, it's emerged as a trendy place to hang out. While it's not the best place to surf in the country (the west gets the best waves), it's one of the most popular spots along Ireland's southern shores and has a number of surf schools and its own annual Sand, Sea, and Surf Festival.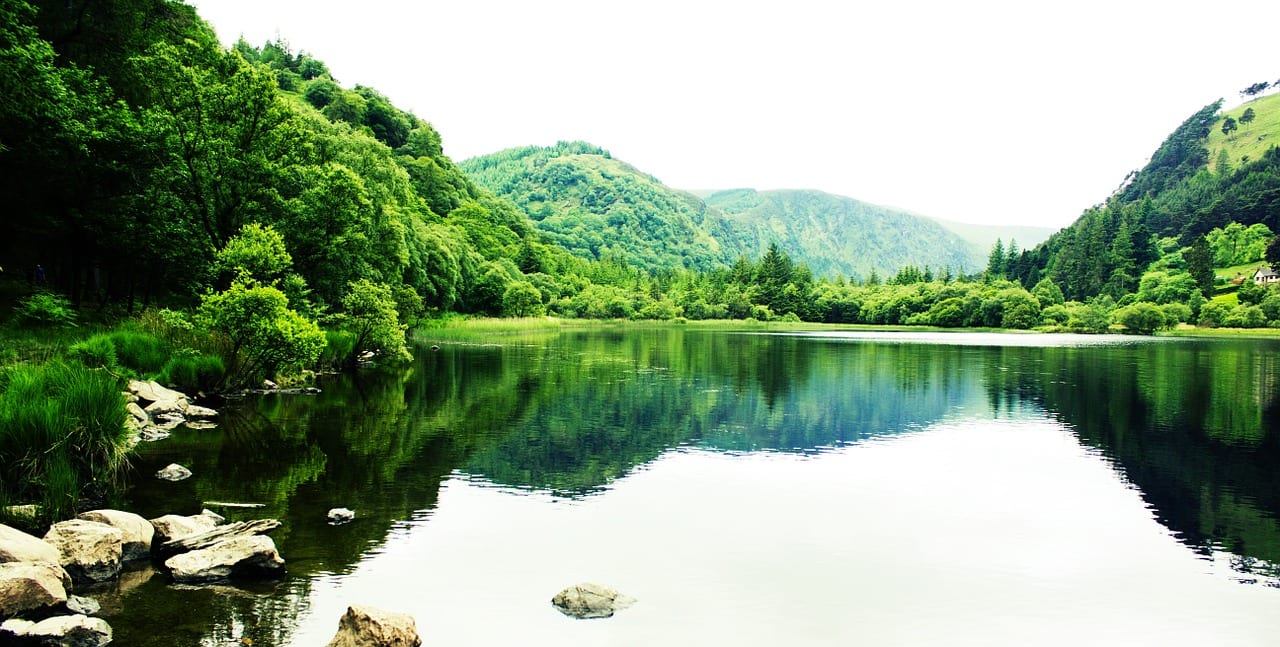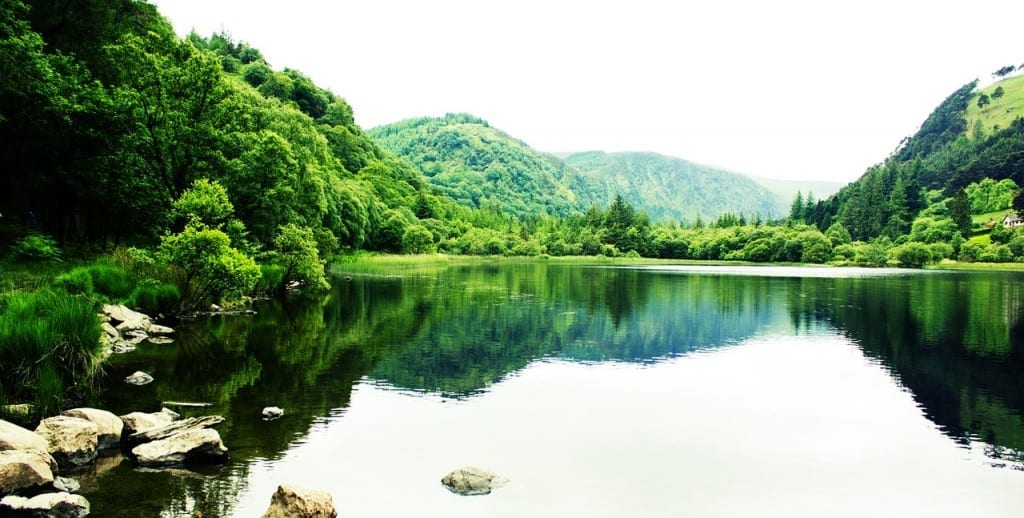 And it's not all about the beach. The town, though just a 10-minute drive from Waterford City, is almost self-sufficient. You have supermarkets, plenty of restaurants and pubs, gym, swimming pools, schools, health services, etc. When you want to escape the crowds of summer, there are quieter beaches close by—it sits just a few minutes from the gateway to the Copper Coast.
One Waterford tech company recently opened its new offices in Tramore, and the founder has a vision for the town to become Ireland's (if not Europe's) "Silicon Bay." That may sound like a stretch. But for Tramore, I'd be watching this space…
Roving Correspondent: Havana, Cuba
Hoist up your Cuba Libre and consider retirement in the soon-to-be-accessible-to-Americans Castro Island—only 90 miles from Florida and vastly cheaper. In the past 60 years or so, Canadians have made Cuba their third favorite travel destination in the world; about 1 million visit every year.
Tourists from Europe also enjoy the sophisticated Havana nightlife and the glorious beaches of Varadero Island, a thin peninsula about 100 miles west of Havana sitting on the spit of land which divides the Straits of Florida from the Caribbean Sea.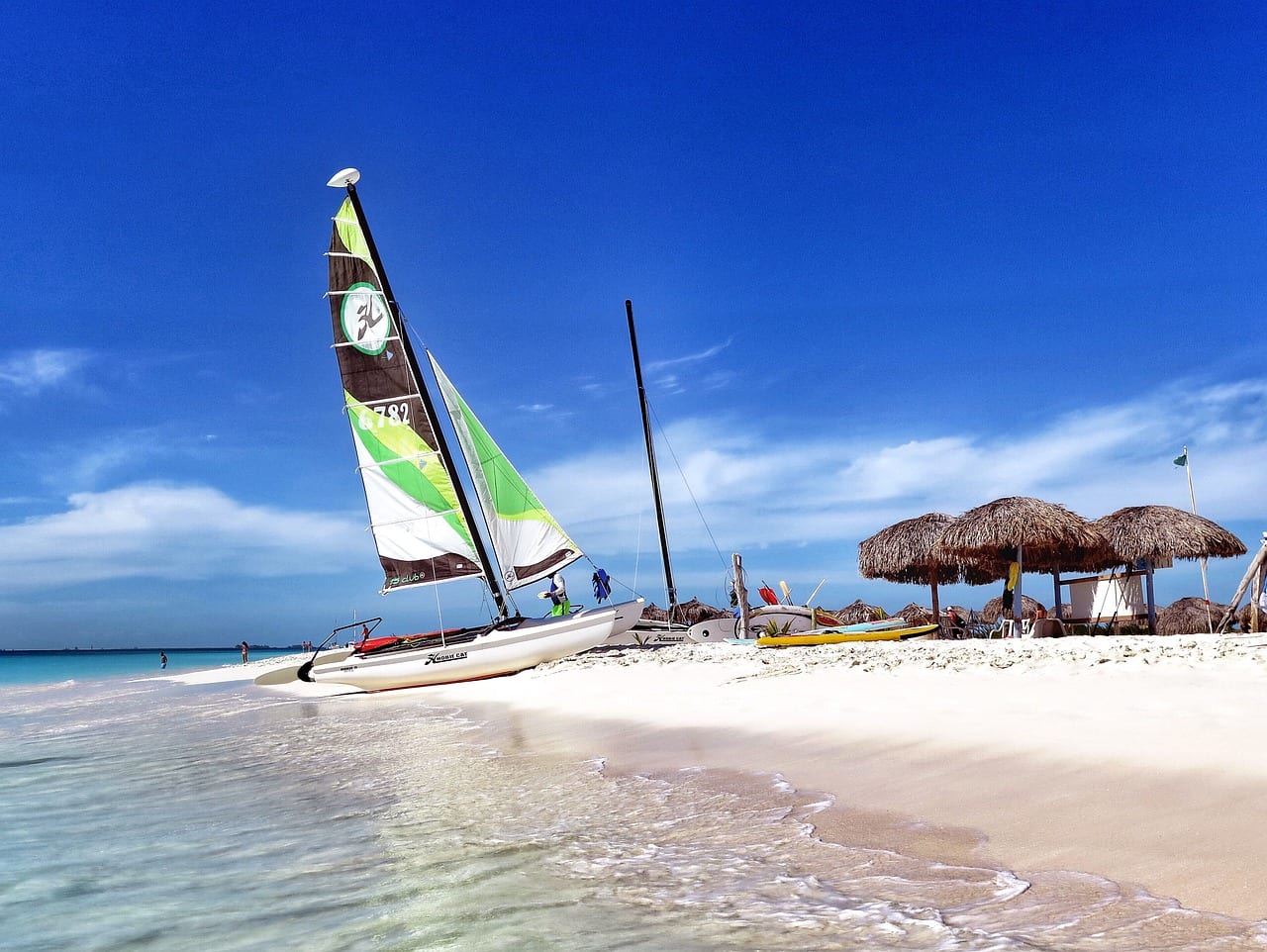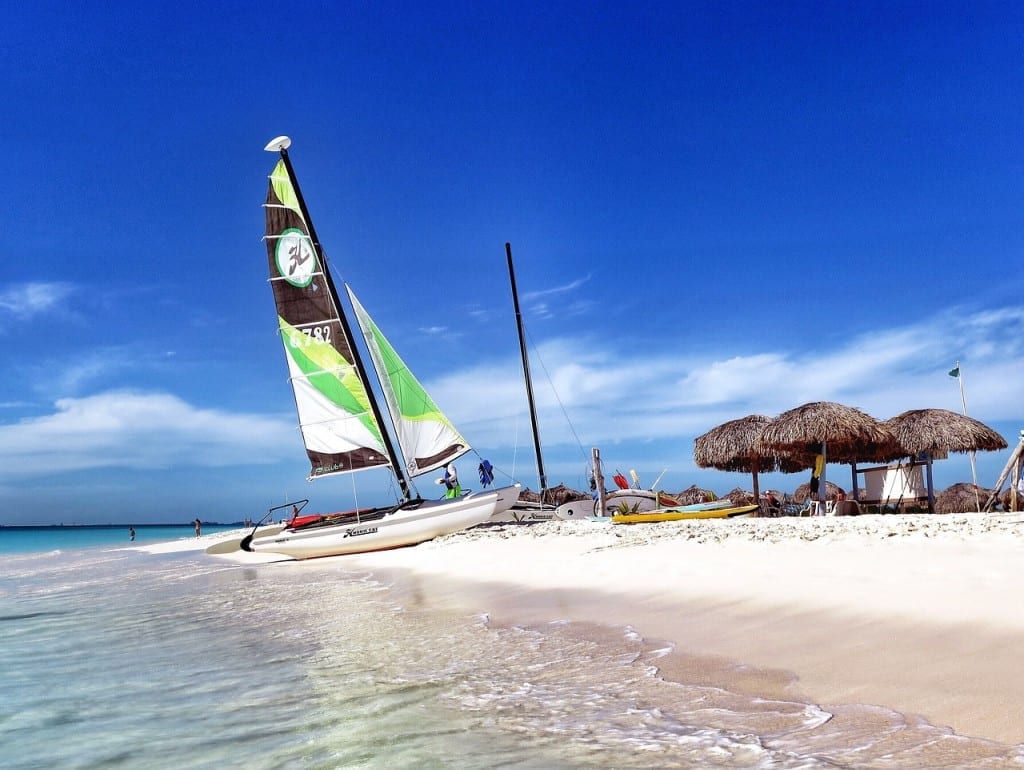 While most think of Havana as being run-down and Third World, there is a small luxury market of colonial homes and hotels, especially on Veradero Island. Apart from swanky palatial hotels, the Cuban archipelago also houses a major environmental site near the northernmost point in Cuba, Mongon Lake (the former salt mine used by the conquistadores of Spain to supply their fleet with salt cod). Here migrating birds and turtles paddle about happily now well out of earshot of the golfers.
Havana is also a center of medical tourism, with a cadre of excellent doctors able to treat diseases on the cheap, including cosmetic surgery and dental implants.
Perpetual Travelers Paul And Vicky Terhorst: Bangkok, Thailand
Vicki and I spend a lot of time—four or five months a year—in Thailand. We do medical and dental there, fill our prescriptions for the year, and get our eyes checked. We have friends there, both Thai and Western, and enjoy the tropical climate.
For nearly two decades we've hung out mostly in Chiang Mai, in the north. We like Chiang Mai and still plan to visit from time to time. But this year we decided to make the change and base out of Bangkok.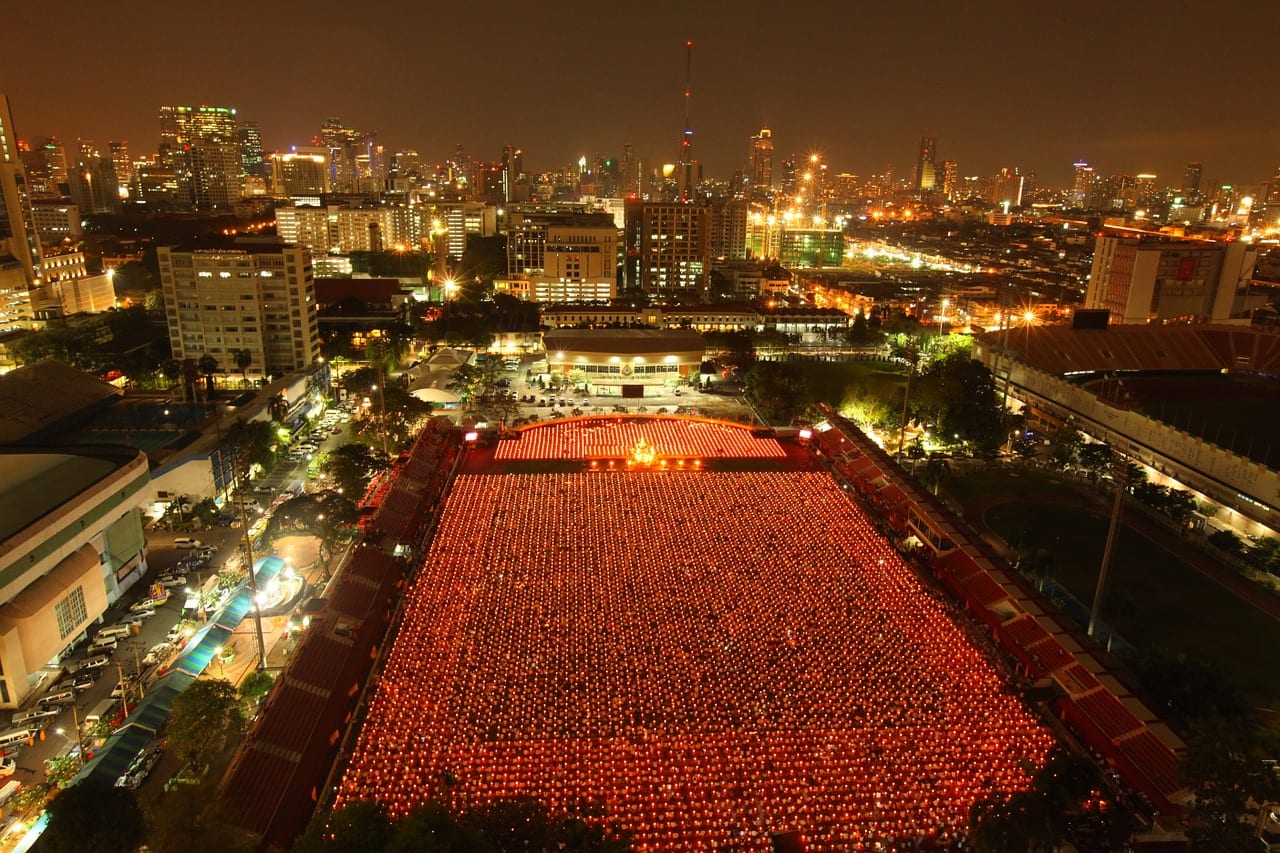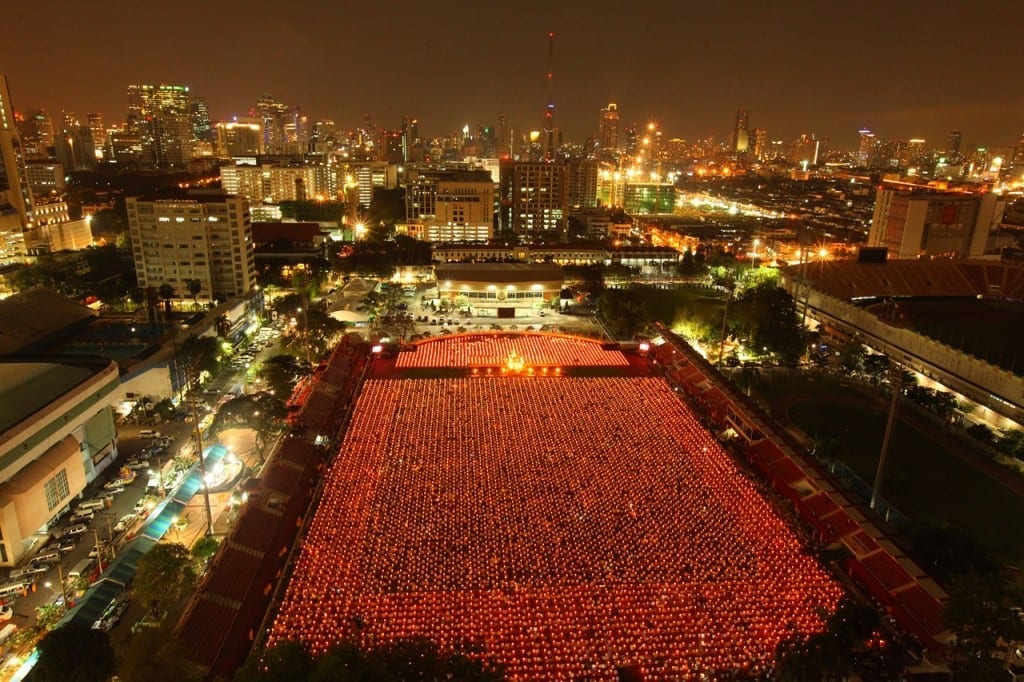 Bangkok offers more things to do: museums and art galleries, better restaurants, huge Sunday market, more shopping, libraries, parties, and openings. Vicki likes a meditation center there. Metro trains speed us around town, beating the big-city traffic. Friends have moved there or spend more time there, so we have a fine social life.
Perhaps most important, the world's airlines stop in Bangkok. We like to run off to Malaysia for the weekend or to Paris for a month. Dozens of airlines connect Bangkok to wherever we're going. Air Asia, the discount carrier based in Malaysia, offers cheap, short-haul flights from Bangkok to China and Vietnam, to India and Bali, even to Australia. For Southeast Asia's best access to the United States or Europe, choose Bangkok.
Asia Correspondent: Hanoi, Vietnam
Of all the places we could have picked from in our travels, Hanoi, Vietnam, is the city we have chosen to call home. The city is an energetic and chaotic jumble of ancient neighborhoods, tranquil parks and lakes, modern high-rises, and centuries-old pagodas. It is also home to one of the most healthy and varied cuisines in the world. In more than three years of living in Hanoi, we are still discovering delicious and exotic new foods, learning new customs, and exploring a way of life that remains fascinating to us.
We have found Hanoians to be curious, polite, friendly, and generous to a fault. They really want to get to know you and to make friends, and for us, some of these friendships have lasted for years. There are always other foreigners to socialize with if we want, and there is always something to do here. The cost of living is so affordable, too. Here in Hanoi—anywhere in Vietnam, for that matter—we don't have to worry about money. We know that Hanoi isn't the right place for everyone, but we can easily imagine living here for many more years.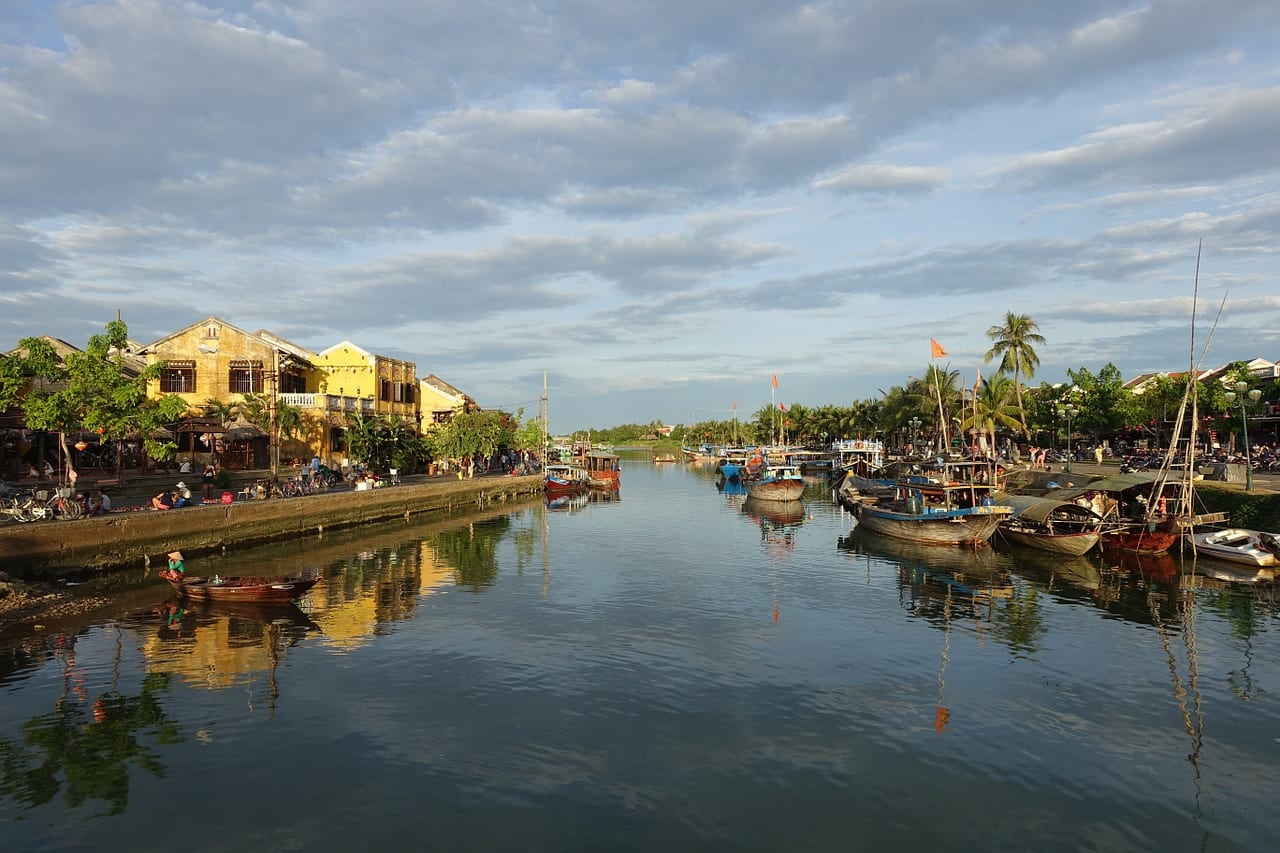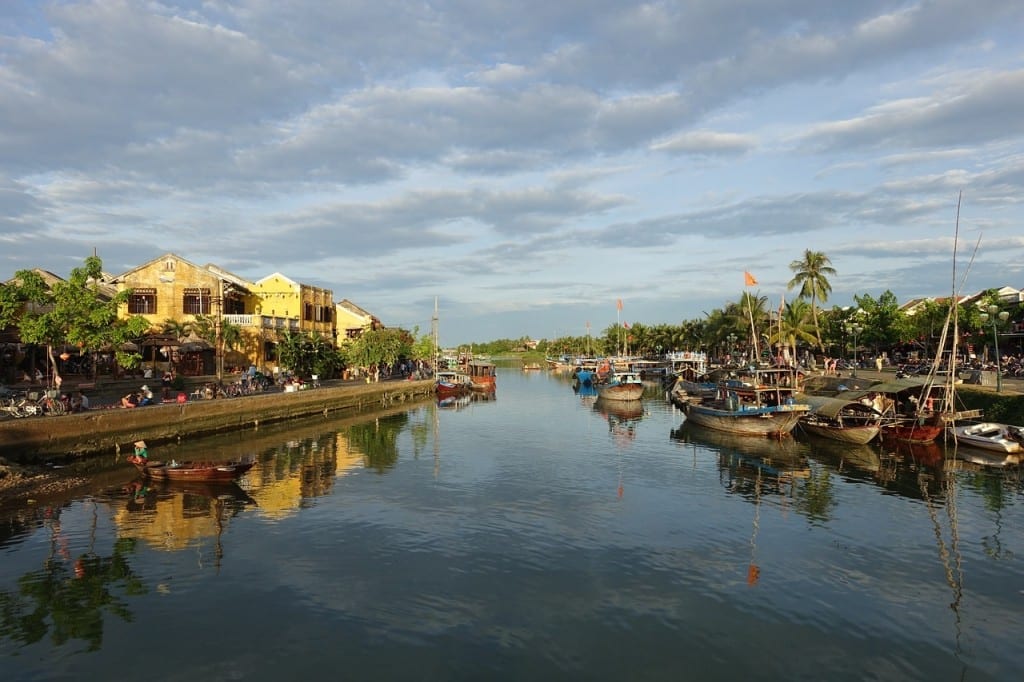 If we were to move from Hanoi, we would probably stay in Vietnam, and move to Da Nang, an up-and-coming, modern city in central Vietnam. Da Nang has good roads, clean air, expansive deserted beaches, and a small-town atmosphere despite having a population of nearly 1 million. Da Nang is not touristy, but is a popular expat haven with a good infrastructure. It is a progressive city, and the local government is focused on actively developing it to be the "Singapore of Vietnam" within the next few years. Given the enthusiasm and determination of the Vietnamese people, I wouldn't be surprised if Da Nang succeeds in their goal.
Americas Correspondent Lee Harrison: Medellín, Colombia
After living abroad for 13 years in 4 countries, I've found Medellín, Colombia, to be my number-one retirement choice. I now own a home in Medellín, manage a rental property, and have become a permanent resident of Colombia. Here's why I moved to Medellín and why I continue to rank it as number one…
Medellín is walkable. I don't own a car there, and we get to all of our favorite restaurants, cafes, shops, banks, and also the supermarket on foot. Even my attorney, accountant, and all of the local utility offices are less than 1 mile away. And, if I don't feel like walking, the public transit system is great. For US$2.50, I can get just about anywhere in my part of town in one of the ever-present taxis, or, for even less money, I can use the bus or the metro train for longer trips.
The weather is great, for me, with highs in the low-80s and lows in the 60s. Afternoon rains keep everything green and lush. We leave our apartment windows open day and night for months at a time.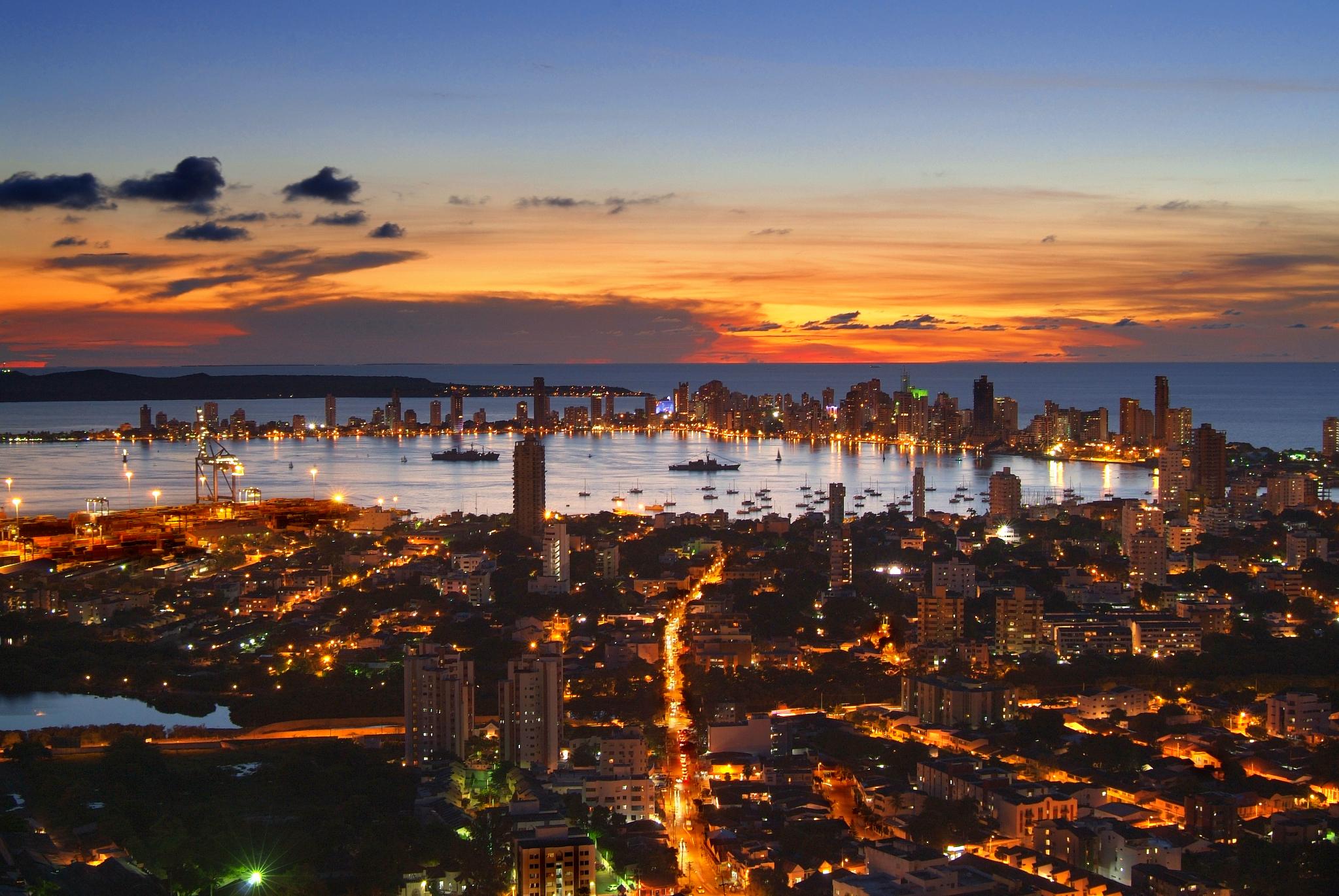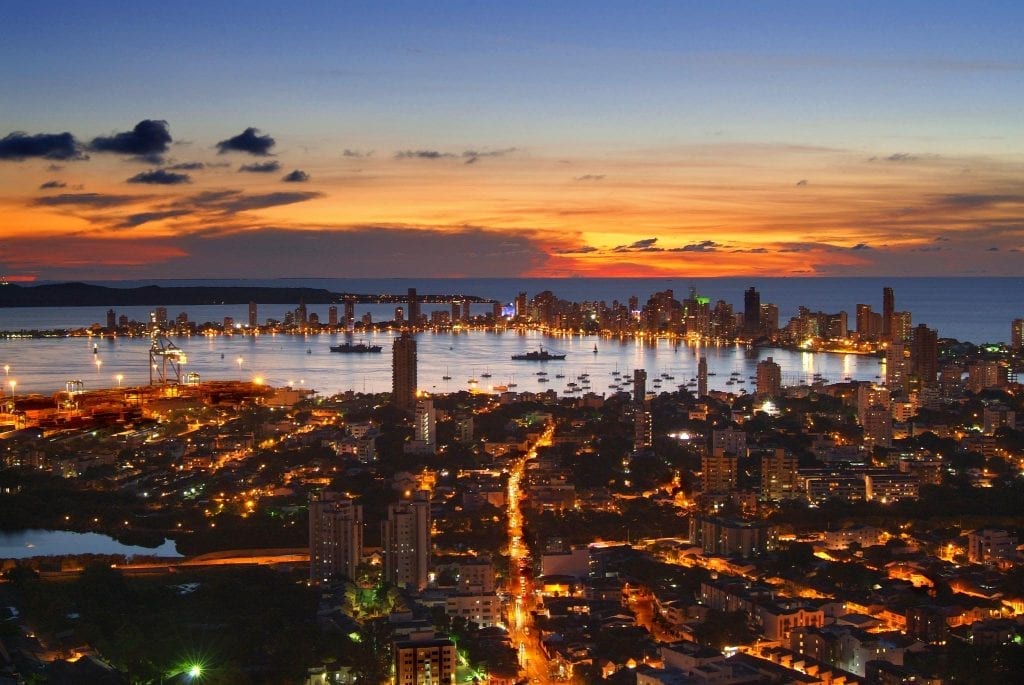 And the cost of living is reasonable. It's not as inexpensive as Ecuador, for example, but it's downright cheap considering the high quality of life, city amenities, and excellent infrastructure. It's a bigger bargain than ever right now, thanks to the U.S. dollar's value versus the Colombian peso.
Medellín is also a great place to start a business or to manage a rental. My rental property has been 100% occupied since I put it on the market, and it produces all the income as I need to live in Medellín.
Kat Kalashian
For Live and Invest Overseas